Find Your Perfect School
Premium Schools is an advertising-supported site. Featured or trusted partner programs and all school search, finder, or match results are for schools that compensate us. This compensation does not influence our school rankings, resource guides, or other editorially-independent information published on this site.
Today, the internet or the web is used daily for everything, including business, socialization, and entertainment. However, individuals hardly ever consider the effort to create the websites that make up the internet. You may be suited for web development careers and degrees if the web intrigues you.
Take a look at this: The 10 Best Online Associates in Graphic Design Degrees
---
Quick Summarization
Are you into web design or creative work using today's most cutting-edge technologies? Obtain the credentials required for a future profession in the field through an associate's degree! Typically, an online Web Design degree takes as fast as two years, giving students a comprehensive introduction to the discipline and requiring them to complete all coursework.
---
Methodology
An associate degree in Web Design may be a smart initial step if you are deeply interested in the creative side of doing business! It is your springboard for a bachelor's degree in a reputable four-year university or a way to enter the workforce immediately.
If you are an aspiring web designer, choose reputable online associate degree programs to get started! Our list gives you the best options with programs and schools that embody excellence through these features:
100% or partially web-based (hybrid) classes that accommodate adult learners,
Emphasizes the fundamental courses of Web Design, covering the concepts of internet communication, website coding, and contemporary website building that utilizes the concepts and principles of navigation, layout, and design,
Promotes experiential learning by requiring students to showcase their work through actual web design projects,
Focuses on developing each student's knack for creative design, as well as their interpersonal skills such as communication, creativity, attention to detail, and problem-solving skills so they become fully prepared for a bachelor's program or qualify for entry-level web design careers,
Offers students a seamless associate's-to-bachelor's degree transition through Transfer Pathway agreements with leading partner colleges,
Facilitates the coursework thru a Learning Management System that is known for its excellence in providing easy access to online study materials and resources,
Taught by professionals that have obtained a reputation for their significant contribution to the Web Design industry,
Provides financial assistance to qualified students, to emphasize affordability,
Officially accredited by academic agencies, proving their full compliance with the standards of teaching at the online associate degree level.
Please read our Methodology to know more about our college ranking process.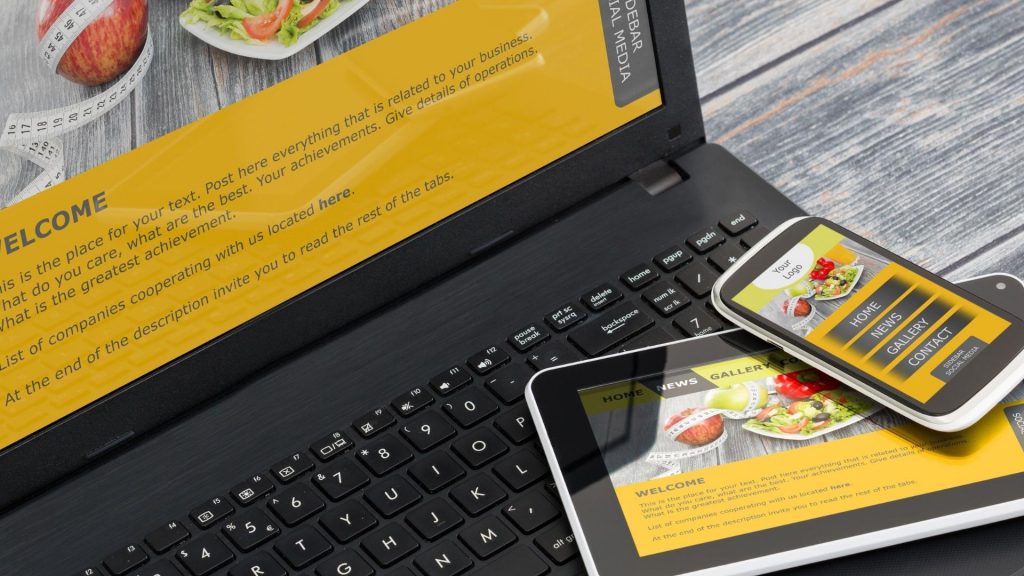 10 Best Online Associates in Web Design Degrees
Champlain College Online
Champlain College online offers one of the most affordable online Associate in Web Design and Development degrees that will help you start a career in web design and development through comprehensive courses, including key applications, platforms, and web programming languages.
This program is also suited for online students seeking a refresher course and those new to web design and development. Students gain the technical and soft skills for creating compelling websites.
Professional courses of the program include:
Designing Digital Images for the Web
Website Design
Introduction to Python
Web Page Development
Relational Database Design and SQL
Client Side Scripting- Javascript
Networking Fundamentals
Internet and Web Architecture
Prospective students can transfer prior credit hours from other certificates and associate degree programs earned from an accredited institution. Additionally, a personal academic and admission counselor will help students tailor their programs based on their schedules and future needs.
Students will gain access to the Fast Start Formula Career Course, a self-paced online degree that allows them to get noticed and get hired upon graduation.
---
Sessions College
Session College offers an online Associate of Occupational Studies in Web Design designed for non-traditional college students and high-school graduates seeking to test the waters before earning a degree at the bachelor's level.
This online associate in web design degree provides online students a solid foundation of visual design knowledge, including using HTML, CSS, and JavaScript. You'll be required to complete comprehensive courses that will develop your skills and prepare you for careers in the field.
Courses include:
Color Theory
Typography
Design and Composition
Bootstrap Using Dreamweaver
Digital Photography
Javascript For Designers
UX/UI Design
Sessions College's online associate in web design degree also requires students to complete a capstone project. This final coursework allows students to collaborate closely with the department head to develop information design concepts, an entire Web site with related graphics, and a banner commercial utilizing a detailed project brief. The project is carried out in three stages, with discussion and input at each stage.
---
Northcentral Technical College
Northcentral Technical College's online associate in Associate in IT – Web Designer degree teaches students how to design a website effectively and develop and maintain professional, high-quality websites. This online degree will open up numerous web development and information technology careers.
Through comprehensive online courses, you will develop proficiency in programming languages, UX experience, project management, content management systems, and other tools used to create and develop the World Wide Web.
NTC's IT-Web designer degree includes courses in:
IT Development And Design Fundamentals
Programming Concepts
Data Concepts
Web Design
User Experience Design
Web Branding and Technical Support
Content Creation and Management Systems
Before graduation, students must complete a capstone project to demonstrate their skills and knowledge in information technology and web design. You'll also have to submit a professional portfolio of your work for the school to evaluate, which will help you become a better web designer.
The capstone project and portfolio submission will increase your confidence when looking for employment.
---
MESA Community College
Another known school that offers one of the best online Associate in Applied Science in Web Design/Development is MESA Community College, which allows students to tailor their program and choose specialization between web design and web development.
But regardless of specialization, students will still gain the knowledge and skills that will allow them to work in both fields.
Both specializations provide students with hands-on experience with web coding, publishing, animation, content management system, and search engine optimization.
Regardless of chosen specialization, students are required to complete courses in:
Introduction to Adobe Photoshop
Introduction to JavaScript
Desktop Design and Publishing Using Adobe InDesign
Advanced Digital Imaging
To graduate, students must maintain a grade of C or higher for all courses. Students will be given personal academic advisors that they can speak to before enrolling in the program. These academic advisors will help them tailor their degree program and sequencing for a better experience.
---
Northwest Vista College
Northwest Vista College offers an online Associate of Applied Science in Digital Media – Web Developer degree for aspiring professional web developers. This online degree program teaches students the basics of web designing, including efficient branding, to help them land entry-level positions in the field.
Prospective students are not expected to be pros in using computers, but they are expected to have knowledge in utilizing basic computer functions.
NVC's online web developer degree includes courses in:
Web Design
Introduction to Digital Media
Interface Design
Digital Media Programming
Advanced Web Programming
The school allows students to participate in certifications and training while enrolled in the associate degree to allow students to attain higher chances of immediate employment. Additionally, students needing financial aid can complete the FAFSA application and qualify for financial aid opportunities.
The online associate degree will require you to complete a practicum and participate in portfolio development courses.
---
Texas State Technical College
Texas State Technical College offers an online AAS Associate of Applied Science Web Design & Web Development that encourages students to be unique in creating the world wide web. This online degree enhances students' ability to comprehend what the client needs on their website and how to make it more attractive through a series of comprehensive online coursework.
Additionally, this online degree allows students to pursue professional certifications while enrolled in the associate degree to increase their employment chances.
Students receive training and study courses in:
Ui/Ux Design
Web Programming
Web Authoring
PHP Programming
Internet Server Management
Interactive Digital Media
Before graduation, students must participate in an internship utilized by the school. This internship will maximize your knowledge and skills learned with the online coursework, allow you to master your craft, and help you create a vast network of clients.
Students outside the area can coordinate with other employers and the school to see if the company their planning to complete the internship with qualifies within the school's standards.
---
Casper College
Casper College offers an online Associate of Applied Science in Web Design and Development that helps students develop competencies needed to become professionals in the field through online education. This involves rigorous coursework in web content, computer graphics, animations, and other factors that play into making website information.
Additionally, the coursework will develop your proficiency in creating interactive and dynamic websites and teach you modern principles and techniques, including programming, web development, and web design.
Courses that will help you with employment include:
Introduction to Digital Marketing
Database Applications
Internet Ethics and Cyber Law
Dynamic Web Graphics
Web Programming
For completion, students will work on a solo or group project in class where they design, build, and manage a fully interactive website for a local nonprofit organization or group with the instructor's approval. This will serve as a capstone project that incorporates all suitable modalities taught within the confines of the degree.
---
Harper College
Harper College offers an online Associate of Applied Science in Web Design and Development that allows students to choose between two specializations: Web Design and Interactive Media or Web Development. Regardless of your chosen specialization, you'll be able to build and maintain professional web solutions and gain knowledge about technical aspects of the field.
Additionally, the curriculum will introduce you to front-end development, online and multimedia design tools, and graphic-rich media.
Whether you choose web design or web development, you must complete courses in:
WordPress and Mobile Technologies
Web Foundations
Web Accessibility
Internet Fundamentals
If you choose to major in web development, you'll focus more on creating expert online solutions and comprehending the technical side of website development. On the other hand, if you choose the web design – interactive media specialization, you will gain focus on creating expert communications, creative interactive online solutions, and comprehending the technical element of interactive web design.
---
Laurus College
Laurus College offers an online Associate of Science degree in Web Design that helps students develop numerous skills valuable for employment, including motion graphics, graphic design, the world wide web, branding, and so much more. Every lesson is lecture-based, with learning exercises and a lab for real-world application to help students improve their skills and talents.
This online degree will develop students' creativity in building efficient and attractive web design as they gain knowledge about theories and techniques in the field.
Courses include:
Website Fundamentals
Creative Design
Graphic Design Basics
Web Page Authoring
Digital Business Development
Client-Side Scripting Fundamentals
Laurus College offers graduates numerous employment opportunities through the Federal satirical agencies' Standard Occupational Classification (SOC) system. Through this, it will be easier for you to land entry-level jobs immediately upon graduation.
Additionally, Laurus College offers several financial aid opportunities for students who complete the FAFSA application.
---
Utah Valley University
Utah Valley University offers a hybrid Associate of Applied Science in Web Design and Development that requires students to complete 20 residency hours. The faculty will take advantage of these residency hours to get to know students and their web design and development abilities.
Prospective students will develop the necessary skills and knowledge to find employment immediately upon graduation with this web design and web development online AAS degree.
Courses include:
Digital Design Essentials
Scripting for Internet Technologies
Interaction Design
Media Formats and Outputs
Communicating Digital Design WE
Graduates can use credit hours earned in this associate degree to pursue online programs at a bachelor's level. An academic advisor will help you tailor your degree program if you are serious about pursuing a bachelor's degree in web development or web design.
---
Additional Info to Consider: The 5 Best Online Associates in Visual Communications Degrees
---
What You Should Know
An online web development degree is different from an online web design degree. Now that some web designers have started coding and web developers have started thinking about site designs, the contrast is difficult to discern. However, some programs on the list combine these two distinct programs.
If you intend to make this your lifetime career, you should understand the distinction between a web design program and a web development program.
The techniques needed to make the front end of a website, or the portion that a web page visitor sees visually appealing and understandable, are the subject of web design programs. Web designers ensure that the website has a professional appearance and that users can navigate it easily. They are also known as "UX" designers or user experience designers.
On the other hand, web development programs concentrate on the back-end coding necessary to operate a website. While a web designer may design a button, a web developer ensures that something happens when users click on the button. Web designers may concentrate on the front end of the website, the back end, or both.
For instance, a back-end developer would create code to link an e-commerce site's shopping cart to a safe online payment processing system. In contrast, a front-end developer might utilize CSS (cascading style sheets) to decide how a homepage is laid up.
Associate in Web Design Common Courses
Design and Composition
In this course, you'll be able to hone your compositional skills on 2D design. You'll learn the fundamentals of powerful composition through a selection of artistic endeavors.
Graphics and Animation for Web and Mobile
The course's main themes include scripting and storyboarding for animation, digital illustration, vector graphics, drawing for animation, motion graphics, and 3D animation. Besides providing academic and practical information, the course may require a capstone or an internship.
HTML and CSS
In this course, you'll learn how to use HTML to create Web pages and CSS to manage page design and layout by working with a qualified Web designer. This course will require you to work with a professional web designer to help you brush up on modern website design techniques, such as HTML5, CSS3, web fonts, semantic coding, and responsive design.
Often, this course requires students to create their first responding website.
Programming Concepts
This course studies fundamental control structures, programming practices, and constructs. The focus is on modular and object-oriented programming. Data types, functions, arrays, and pointers are all covered.
Typography
You'll learn about the letterform's anatomy in this online course on basic typography. You'll learn how to categorize typefaces and employ them creatively by working with a design expert. Your work will have strength, eloquence, and beauty from knowing the foundations of typography.
Color theory
In this online course on color theory, you'll learn how to work with color and create color schemes for your creative projects. The course covers everything from basic color principles and terminology to using color in typography and screens.
Digital Photography
You'll develop a foundation in basic photographic techniques in this course. This course will cover composition principles to help you make your photographs more engaging and compelling. You learn the techniques in gaining control over your camera's manual settings and learning to balance the Exposure Triangle elements.
UX/UI Design
This course usually entails working with seasoned UX/UI designers and studying UX/UI fundamentals. You will learn how to generate an app concept and turn your sketches into live prototypes with hotspots, transitions, and sleek visuals utilizing the iterative web and software development approach used in the industry.
Students often get the chance to choose their own prototyping programs, such as Invision, Sketch, Adobe XD, or Figma.
Essential Skills to Be a Web Designer
Communication skills
First and foremost, a web designer needs excellent communication skills since the workplace is global and online. Nowadays, creating a website alone is not enough; you also need to interact with customers and look for business prospects.
To keep your business going well, you must be proactive, have a positive mindset, and possess time management and multitasking skills.
Time Management skills
Becoming a web designer means having excellent time management skills, especially if juggling several clients. To meet your client's needs, you must plan your work efficiently in a fast-paced atmosphere.
Additionally, having exceptional time management abilities helps you maintain control over your schedule and finish projects on time. To succeed, you must also have a production schedule and access to tools that aid in prioritizing and tracking your work.
Teamwork and Research skills
As a web designer, you will not work alone. You may need to collaborate with other professionals working on the same website. Web designers, especially those who want to become developers, should be able to collaborate with others to accomplish projects.
They should be adept at conducting research and producing insightful results.
User Experience or UX
User experience refers to how a user responds to or experiences your design. This can be drawn based on how user-friendly the website is and the interactive features put into the design to make it a dynamic piece for users to enjoy. UX is a crucial skill to develop because it makes website navigation more fun for consumers.
Creating well-organized content spaces with enough negative space is typically a smart place to start for any website. Users can be kept on websites longer if a site is designed with empathy rather than only concentrating on its technical qualities. Another crucial component of the UX is knowing the user demands and meeting them in the design.
User Interface or UI
While UI is designed for the site, UX focuses on the user. The user interface focuses on elements like buttons, web pages, and menus. This is anything that makes it possible for a user to traverse a website without encountering any obstacles.
UI includes calls to action that quickly direct users to your desired tasks and aesthetically beautiful and highly functional interfaces. It also includes repeating actions users can learn and follow when moving through a design.
Responsive Design
The technological components of a website are the main emphasis of responsive design. Understanding responsive design makes it possible to contribute to the user experience in text, buttons, and even menus by ensuring that CSS, JavaScript, or HTML function correctly.
By developing your skill set in this area, you can ensure that your website delivers consistent material, adapts to various devices like mobile ones without problems, and produces solid layouts.
Color Theory
A solid understanding of color theory is essential for practical web design. You should know the relationship between complementary and opposing colors and the color wheel. This will all affect your text, buttons, calls to action, and even headers. It makes it easier for the user to take in the content and reduces the bounce rate.
Mastering Content Management Systems
You will be expected as a designer to be familiar with different management systems and how to create the finest designs in them. You may make stunning websites by learning to edit layouts or add new images to static pages and blog spaces.
By allowing you to build on already-coded material, using a CMS streamlines your design process and gives you the chance to develop robust design options.
Understanding Composition
Text and design must work together harmoniously to produce aesthetically pleasing visuals for the user. It is crucial to comprehend how the balance of text, images, and other elements functions and how you can improve it. Remember that composition affects how a user interacts with the material.
Using Software in Design
Every web designer's life can be made easier by broadly understanding different software. Understanding programming languages might be helpful, but basic knowledge of tools like Figma and Webflow can make it simpler and faster to design websites.
Having a basic understanding of photo editing is crucial because web designers frequently use vector-based images. You may develop your skill set by being familiar with Adobe applications like Illustrator, Photoshop, Lightroom, and InDesign.
Typography
The art of typography, which is the arrangement of letters and text, should be a tool in the toolbox of every excellent site designer. What we think about and how we see text are both influenced by typography. The best web designers know which fonts are purely decorative and which should be used strategically.
Digital Marketing
Today, finding employment as a web designer is difficult. Technical skills may be wasted if you don't know how to market yourself.
Every website requires a designer, and there are plenty of job seekers. This makes it harder to find a job. As a result, many businesses are prepared to pay a designer generously for their services.
The job security provided by web design is not comparable to that of building. Learning how to market yourself will significantly benefit you in finding a freelance job. This entails becoming proficient with digital marketing tools like Facebook advertisements and Google AdWords.
People must engage in digital marketing and make use of their existing skills. They make their living and advance in their field in this way.
Persistence
Persistence is another essential trait for web developers. You'll encounter many challenges throughout creating a website, and sadly, answers aren't always simple. Web design and development may not be your greatest career choice if easily become frustrated and give up.
The perfect web designer will be persistent and continue working in the face of obstacles because they know that if they approach each issue head-on without giving up, they will eventually find the right solution.
Associate in Web Design Common Career Paths
Web Designer
Web designers are in charge of the big-picture choices, such as the menus displayed on the website, and the finer aspects, such as the font, color, and visuals. A web designer creates a website's layout and design. In short, a website designer improves how a site looks.
A web designer could build a completely new website or just tweak the look and feel of already-existing pages.
Average Annual Salary: $51,177
---
Web Developer
The work of a web developer is to build websites. Many web developers are responsible for the website's performance and capacity, ensuring it is aesthetically pleasing and straightforward to navigate.
These professionals fall under three categories:
Back-end web developers
Front-end web developers
Full-stack developers
Webmasters
Average Annual Salary: $72,758
---
UX Designer
By concentrating on the route a user takes when they scroll through a website, a UX designer improves the user experience. UX designers help a website boost sales and make the website more user-friendly by carrying out usability testing and personas.
Average Annual Salary: $97,009
---
SEO Specialist
You will identify strategies, approaches, and tactics as an SEO specialist to boost website traffic and achieve a distinguished position on search engine results pages. You can create new opportunities for the company to drive growth and profit by producing more leads.
Average Annual Salary: $54,196
---
Web content manager
A web content manager designs, implements, and manages web and intranet communication strategies to increase brand awareness, educate internal and external audiences, and accomplish corporate objectives. The web content Manager frequently uses material management systems (CMS) to publish content and track user interaction and traffic.
Average Annual Salary: $61,878
---
Frequently Asked Questions
What is an Associate in Web Design?
The fundamental design ideas required to build a website are taught to students pursuing an associate's degree in web design. Designers utilize graphic design software to create aesthetically beautiful, user-friendly websites, in contrast to web developers who use coding languages to build the fundamental architecture of websites.
How much does it cost to get an online Associate in Web Design?
The cost of an online associate's degree in web design varies depending on the school. Most programs have a total cost of tuition between $5,000 and $32,000. Scholarships, grants, and loans are all common financial aid institutions offer.
Is an online Associate in Web Design worth it?
Yes. Graduates with an online associate's degree in web design are qualified for entry-level jobs in industries like web design and UX design. Many schools also give students the chance to create a portfolio, which enhances their job prospects. Some graduates go to a bachelor's degree using this degree as a stepping stone.
Is a degree in Web Design difficult?
Some people are afraid to begin web design because they often believe this field is difficult. However, web design is not that difficult if you have the necessary tools, desire, drive, and passion. With many work opportunities and competitive pay, it is a lucrative career.
Does an Associate degree in Web Design need coding?
Yes, associate degrees in web design require their students to learn basic coding and knowledge in programming languages. But don't worry, learning to code is not difficult. But just like anything new, learning to code can be challenging at first.
---
In Conclusion
Developing a website's layout and structure is known as web design. While the phrase is often used to describe the client-side of websites, it can also refer to a wide range of server-side or first server-side development tasks.
An online associate degree in web design is a great starting point if you want to enter the computer industry or pursue advanced education in a related field. An online associate degree is perfect for busy students who want to finish a degree in a rather shorter amount of time.
Web design and web development are two different programs. Web design is concerned with how a site should look and work. Web development, on the other hand, focuses on the programming aspect of the website.
---
Before you go: The 40 Highest Paying Jobs With A Trade School Education