Find Your Perfect School
Premium Schools is an advertising-supported site. Featured or trusted partner programs and all school search, finder, or match results are for schools that compensate us. This compensation does not influence our school rankings, resource guides, or other editorially-independent information published on this site.
Lest you think that an online bachelor's degree in history is of little to no value, think again! History majors have abundant job opportunities because of their wide range of skills. Their research skills are valued in organizations where problem-solving is a dominant process. Think tanks, law firms, and nonprofit organizations are a few examples.
Note that there are two main types of history degrees, the other one being the Bachelor of Arts (BA) in History degree. Both degree types have fundamental history classes including the study of world history, American history, and western civilization.
The main difference between these history programs is in the academic focus. Where a BS in history degree emphasizes historical analysis, the BA in history degree has a social science emphasis. Online BS in History students complete introductory and mid-level history courses before proceeding to science-centric physical, biological, and even computer courses.
Emphasis must also be made on the significant differences between a history degree and an art history degree. Where a history degree has a general focus on political, social and cultural impacts, art history has a specialized focus on art, artists, and art movements.
---
Quick Summarization
The beauty of an online bachelor's degree in history is in its flexibility of schedule and its fluidity in career applications. Many online history programs have an asynchronous format that allows students to learn at their own pace. The reasonable tuition and financial aid options, the widespread acceptance of online degrees, and the outstanding quality of instruction add to its appeal.
With a history degree, you will find abundant opportunities for gainful employment starting with entry-level positions. You can then build your skill sets with work experience and a graduate degree for higher-ranking positions.
---
Methodology
Students in online BS in history programs study people and countries at three stages of their life cycle – how they were in the past, how they are doing today, and how their future may be.
Finding the most suitable BS in History program matters in reaching your academic goals! These factors were taken into account in our selection of the best programs for you:
Delivered in a format that combines web-based instruction with on-campus learning for flexibility purposes,
Instills the competency expected of History majors, so they become prepared for the master's level or equipped for the workplace where their expertise is required,
Promotes problem-solving, critical thinking, attention to detail, communication, and other soft skills relevant to industries where BS in History majors are needed,
Hosted on a Learning Management System that promotes convenient access to the coursework, resources, and tools for online undergraduate students,
Features a panel of outstanding professors who have comprehensive experience as historians and contributors in the field of History,
Offers students credit transfer and financial aid opportunities,
Fully compliant with local or regional accreditation requirements to emphasize high academic standards
Learn about our ranking process! Read our Methodology page.
---
The 5 Best Online BS in History Degree Programs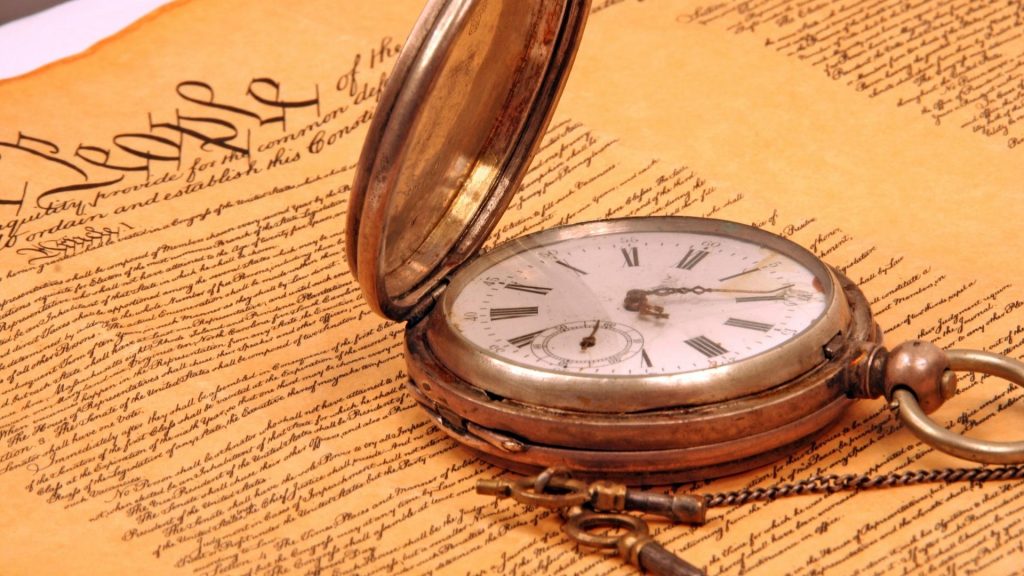 The school rankings for the five best online bachelor's programs in history were made based on our methodology. But we also encourage a personal school search based on your unique needs in a history degree.
Liberty University
The Bachelor of Science in History program at Liberty University attracts students with a passion for history. Students can earn an online history degree in 3.5 years, on average.
This is a 120-credit program with 100% online courses. Students can then learn anywhere, anytime, but must comply with deadline requirements. Most of the courses have an eight-week duration.
Transfer students can transfer up to 90 credits. The time-to-completion can then be shorter. Liberty University accepts credits from college-level courses, military training, and work experience.
This is among the best online bachelor's programs because of its well-rounded curriculum. Students gain a strong liberal arts background through general education courses.
Then, their education in history starts with classes in American and European history. Military history as well as the history of the ancient world and United States history are also covered.
Students develop their soft skills, particularly their analytical, critical thinking, and research skills. Their ability to dig deeper in search of answers builds their argumentative skills, too.
The curriculum features online courses in:
Geography
Historical Methodology
Survey of American History
History of Western Civilization
Liberty University has among the most affordable tuition rates for online bachelor's degree programs. Aside from its 7-year freeze on tuition rates, it provides e-textbooks for free. Financial aid options include federal financial aid and scholarships.
Applicants should have a high school diploma, minimum, with at least a 2.0 cumulative GPA.
Liberty University offers its accredited online bachelor's degree in history as part of its accreditation by the Southern Association of Colleges & Schools Commission on Colleges or SACSCOC.
---
Oregon State University
The Bachelor of Science in History program at OSU is the training ground for the country's leading thinkers of the future! Students ask broad questions about the impact of the past on the present and future.
This is a research-focused program that emphasizes soft skills development. Students develop their critical thinking, research, and argumentation skills.
Offered via OSU's College of Liberal Arts, the courses are delivered 100% online through the OSU Ecampus. The College is considered the country's best online liberal arts college. OSU Ecampus itself is considered among the best online education providers according to the U.S. News & World Report.
Students must earn 180 quarter credits to earn the online history degree. Transfer students can transfer credits but must complete at least 45 credits at OSU.
The online courses include:
African History
Military history
LGBTQ rights in modern-day America
Modern China and Japan
World History
History majors must complete an original research project. Students thrive with the support and guidance of a vibrant online community.
Online students receive the same student support services as on-campus students. Free online tutoring, library services, and success coaching are available.
Students may also add a minor to boost their employment prospects. Choices include political science, business management, and anthropology.
Prospective students choose from four start terms per year. Students praise the affordability of the online bachelor's degree, too. Financial aid options are available.
Oregon State University offers the accredited online bachelor's program as part of its university-wide accreditation by the NWCCU or Northwest Commission on Colleges & Universities.
---
Utah State University
The Bachelor of Science in History program at Utah State allows students to pursue teacher licensure after graduation. Graduates meet the educational criteria for licensing in the State of Utah.
History majors develop the essential skills for research, analysis, and interpretation of historical data. Students complete 25 courses in the 100% online curriculum. This is a 120-credit online history program.
History students tackle online courses like:
European History
United States History
The Modern World
Pre-modern World
Introduction to Writing: Academic Prose
The BS in History online program is offered by Utah State's Department of History. It's considered among the best history departments in North America for its "brilliant teaching and leadership".
Online students receive a wide range of student support services. These include study spaces, local support, and testing services.
History majors also develop their workplace-ready skills via undergraduate research projects. In its history, graduates become successful professionals in education, law, business, and healthcare.
History majors take several courses in the College of Science. Students can choose to pursue a concentration in History Teaching leading to a career in secondary education.
Aside from the history courses, students also take education-related courses. These are part of the 35-credit Secondary Teacher Education Program (STEP) component. Students must also choose a minor if they pursue the History Teaching emphasis.
Prospective students can choose from three start dates throughout the year. Financial aid options are available for online students.
Utah State University, a Logan, Utah-based public research university, has current accreditation from the Northwest Commission on Colleges and Universities (NWCCU).
---
Bellevue University
The Bachelor of Science in History program at Bellevue University prepares students for a teaching endorsement in secondary education in Nebraska. Students can then prepare for careers as history teachers. But many history graduates also pursue careers in political science, among others.
Regardless of the career paths chosen, students develop their communication, research, and critical thinking skills. Their ability to gather, synthesize and communicate information is valued by employers.
History graduates find gainful employment in historical societies, national parks, and museums. Many also use the history degree as a springboard for a graduate degree.
History students tackle history-centric online courses including:
World History
American History
Civil War and Reconstruction
Second World War
Social and Political Movements in Western Civilizations
All courses are delivered 100% online. Students can learn based on their schedules while enjoying productive peer-to-peer interactions. Student-faculty interactions and collaborations are also encouraged.
Students are more likely to earn an online history degree with the support of a dedicated Student Coach. Tech support and library services are available.
Earning the online history degree in less than four years is possible with credit transfer. Financial aid reduces the tuition cost. Ask about federal financial aid, scholarships, and employer reimbursements.
For applications, BS in History aspirants must possess a high school diploma, at least. This is a selective program, thus, applicants must meet other admission requirements.
Bellevue University, a private university focused on adult education, is accredited by The Higher Learning Commission (HLC).
---
University of Idaho
The Bachelor of Science in History program at UIdaho exposes history majors to the breadth of the human experience since ancient times. The online history degree program covers the time from ancient Greece to the 1960s. Their training results in the development of sharp research, communication, and critical thinking skills.
Every history major must complete a unique capstone course, too. The course consists of seminars on special topics that broaden their education.
History majors can also gain hands-on experiences via internships. Opportunities are available in libraries, historical societies, museums, and public records offices.
Faculty members may also invite online students for research project experiences. Students have the option to try study abroad programs.
History students tackle a series of online courses in world history, American history, and other topics. Freshmen take an introductory research course. Sophomores complete a historical methods course. Students may also become members of the History Honor Society.
All full-time students enjoy in-state tuition privileges regardless of their location. Financial aid is available for in-need students. Institutional scholarships are offered based on need and merit, too.
The University of Idaho, a public land-grant research university, is accredited by the Northwest Commission on Colleges and Universities (NWCCU).
---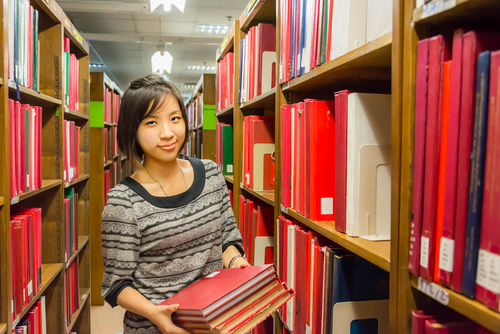 Why Pursue a History Degree?
First, you will gain a deeper appreciation for the amazing depth and breadth of the human experience. You will look at people and places including their history in a whole new light – and that in itself enriches your own human experience!
Second, you will gain technical and transferable skills that employers in numerous industries value in their people. Your history degree comes with research, problem-solving, and critical thinking skills. Your writing skills can be top-notch, too, and these are valuable in nearly every industry.
Third, your sense of curiosity will be enhanced when pursuing a history degree. History majors are trained in asking broad questions and seeking specific answers.
And, when you pursue careers with your history degree, you have greater fluidity, too. You can find challenging and rewarding work in the spheres of political science, social sciences, business, and technology. You can pursue careers in one field and then decide to shift into another field as your skill sets become more specialized.
Overview of Online BS in History Programs
When considering online bachelor's in history programs, school rankings are important but should only serve as a guide. The following overview is a generalized look at the typical programs and, thus, can be your guide.
Admission Requirements
The online bachelor's in history programs have the following general admission requirements:
A high school diploma, GED equivalent, and minimum cumulative GPA (For fresh high school graduates)
Proof of earned college credits, such as from a previous associate degree (For transfer students)
Completed online application
Application fee payment, if required
Standardized test scores (ACT or SAT) with minimum scores (Some online history programs waive the requirement under certain conditions)
Letters of recommendation
Personal statements
Cover letter
Since history programs require students to possess certain college-level skills, applicants may be required to take placement tests.
Average Time-to-completion
The typical online bachelor's in history programs have a two-year time-to-completion. Many have multiple start dates, too, meaning students can start at their convenient time. Many also don't have a cohort model, thus, allowing students to progress at their own pace.
But it must also be emphasized that there's no online history program that allows students to take as long as they need! Be sure to ask about the time limit for degree completion. A 5-year cap from the date of the first matriculation is common.
Credits, Curriculum, and Courses
The minimum number of credits in most online bachelor's in history programs is 120 credit hours or its equivalent. The credit hours depend on the academic calendar used, such as semester or quarter.
Students must complete the academic requirements corresponding to the credit hours to earn the history degree. The typical history program has a minimum number of credit hours that a student must complete within the program to earn it, too.
Western Civilization History
World History
American History
European History
American Foreign Policy Since World War II
Historical Methods
History Capstone
Senior Thesis
Possible Concentrations
Not many online bachelor's in history programs offer students a choice in concentration. But students may be able to tailor their history education based on their personal interests via elective courses.
Public History
Gender and Sexuality
Race and Ethnicity
Medicine, Science, and Technology
Business, Finance, and Economics
Online Learning Technology
Every online bachelor's in history program encourages its students to become familiar with the digital technology used. The best history programs also offer student orientation before the start of classes. Student support services include an IT help desk and student success coach.
Learning Management System
Online classes in online bachelor's in history programs are delivered via a dedicated learning management system (LMS). Students and instructors also use the LMS for monitoring academic progress, collaborating on projects, and other learning activities.
Productivity Tools
Online students use productivity tools to increase their productivity in routine and non-routine tasks. Examples include digital to-do lists, calendars, and cloud call.
Collaboration Tools
Even when online students don't meet face-to-face, collaboration is instrumental to their learning. This is where collaboration tools come in.
Digital Simulations
Online history majors can gain hands-on experience via digital simulations, too. Students can use their theoretical knowledge in practical settings without being in a specific physical location.
Assistive Technology
Many online bachelor's degrees in history programs use assistive technology for differently-abled students.
Assessments and Evaluations
Like their on-campus counterparts, the best online bachelor's in history programs have a system of assessments to determine academic performance and progress.
Lessons
Online classes consist of lessons delivered in numerous formats. These include live and recorded lectures, reading and reference materials, and podcasts and forums.
Exams and Quizzes
Online students also tackle exams and quizzes as part of their history education. Proctoring software is usually used to prevent cheating and plagiarism.
Assignment Submissions
Online courses may be asynchronous but the submission of assignments has specific deadlines, formats, and other requirements.
Reflective Journals
Instructors use reflective journals to determine the student's progress that cannot be otherwise measured through the grading system. Students use them to chronicle their journey and enjoy their progress.
Portfolios
History majors may be required to build a portfolio consisting of published articles and research papers. These documents are intended to demonstrate their skills and, thus, appeal to prospective employers.
Internship and Practicum Requirements
Many online bachelor's in history programs offer internship opportunities. Many employers also prefer online bachelor's degree holders with internship experience. The internship experience is intended to translate the theory learned in history classes into practical skills in the workplace.
Out-of-state students and international students are usually allowed to become interns in their local organizations.
Workplace-Ready Skills and Traits
The best online bachelor's in history programs encourage students to learn transferable skills.
Critical Thinking Skills
Communication Skills
Analytical Skills
Research Skills
Problem-solving Skills
Foreign Language Skills
Tuition and Financial Aid
The tuition for online bachelor's in history programs differs with per-credit costs ranging from $275 to $575 and higher.
Many online history programs have the same per-credit cost and other fees for in-state and out-of-state students. Financial aid packages are also available.
Students in online bachelor's in history programs can also apply for specific scholarships. Consider the Dr. Aura-Lee A. and James Hobbs Pittenger American History Scholarship and The Guilder Lehrman Institute of American History Affiliate School History Scholarships.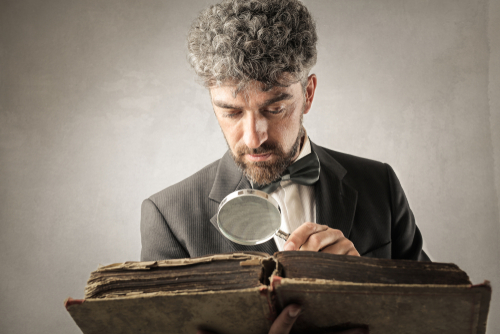 Historians: A Look at Their Profession
The curricula for history degrees are designed to produce the next generation of historians and other related professions. But remember, too, that you shouldn't be limited by a history degree – you can pursue careers that may seem to have little to no bearing!
But it's understandable if you're pursuing a history degree to become a historian. Here's what you can expect as you choose to become one:
Main Roles and Responsibilities
Historians research, analyze and interpret as well as communicate about the past to present and future audiences. These main duties are achieved through a systematic process that includes:
Gathering historical data from multiple sources like artifacts, books, and archives, even oral traditions
Analyzing and interpreting the historical data including the determination of its authenticity and impact
Preserving, conserving, and archiving historical materials
Writing articles, reports, and books on their historical findings
Engaging the general public and targeted audiences with lectures, presentations, and tours
Providing guidance and advice on historical initiatives and issues
By the time of their graduation, their skills make them qualified for work in government organizations, corporations, and historical associations. Many also become high school teachers.
Skills Development
The following soft skills are essential for work as a historian and, thus, history majors should develop these skills in every course, project, and internship.
Chronological thinking involves understanding the ways that societies recorded their histories.
Historical interpretation and analysis refer to the objective manner of looking at people, places, and events while also putting them into appropriate context.
Historical comprehension involves the use of reliable reference materials in understanding history.
Note that an online history degree at the baccalaureate level is only an entry-level credential. Most historians have a master's degree in history or public history. Other possible degrees offered in a graduate school for aspiring historians are historical preservation, museum studies, and archival management.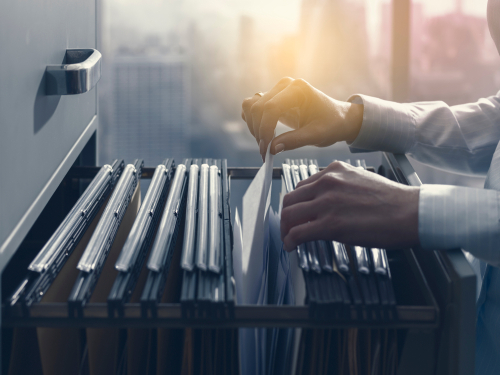 Careers and Salaries of Graduates of BS in History Programs
According to the Bureau of Labor Statistics, the 4% projected job growth (2021-2031) for historians means an average of 300 job openings per year. But, again, be sure to pursue careers where a bachelor's degree in history has high value. Holders of online bachelor's in history degrees can find work in historical societies, museums, and government agencies.
Historians earn $63,940 in median annual wages, per the Bureau of Labor Statistics. Historians in federal government agencies tend to earn the highest salaries.
Conservators, or archivists, assemble, preserve and catalog historical artifacts, information, and other materials. Their job also includes the management of historical collections, from their archival to their public presentations.
Living History Coordinators ($37,397/year)
Museum educators and living history educators provide the general public and targeted audiences with a view of the past through tours, demonstrations, and other activities. These can include dressing up, doing crafts, and demonstrating trades of the past.
Museum Technicians and Conservators ($52,820/year)
These professionals restore, maintain and manage the collections of museums and other similar organizations. These collections may include artifacts, fossils, and other historical objects.
High School Social Studies Teacher ($54,444/year)
High school teachers introduce students to a wide range of ideas, such as social studies, history, and political science. History teachers have a more specific focus.
Librarians are key people in local communities and the global community! Their roles include the collection, organization, and management of traditional and digital sources of information.
---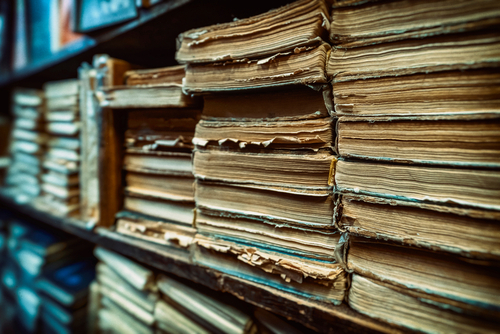 Frequently Asked Questions
Is an online degree in history a good choice for a major?
Yes, it is if you have a keen interest in the past and its effects on the present and future. Careers in history are also intellectually challenging so there's little room for boredom.
Is a bachelor's degree in history worth it?
If you consider "worth" in terms of monetary and non-monetary benefits, then it's worth your time and energy! You will find diverse employment opportunities that bring in good rewards.
Are historians in high demand?
Yes, they are although not as historians per se but in related occupations. But a graduate degree, such as a master's degree, is preferred by employers.
What are the professional organizations that history majors can join?
For membership opportunities, look into the:
American Historical Association,
Organization of American Historians
National Council for History Education
These professional organizations provide networking opportunities as well as the chance to learn from the best professionals.
Is a master's degree necessary for career advancement in the field of history?
It mainly depends on your career objectives, but a bachelor's degree is an excellent stepping stone. If you want to become a professional historian or to enjoy career advancement, then going to graduate school is recommended.
Key Points to Ponder
Contrary to popular belief, a Bachelor's in History is among the most valued among employers! This is because history majors possess useful skills for the workplace, such as critical thinking, communication, and collaboration skills.
The trick is in leveraging your Bachelor of Science in History degree by highlighting your skill sets.
---
Other resources to check out:
---