Find Your Perfect School
Premium Schools is an advertising-supported site. Featured or trusted partner programs and all school search, finder, or match results are for schools that compensate us. This compensation does not influence our school rankings, resource guides, or other editorially-independent information published on this site.
Project Management puts your leadership skills to use as you assist businesses, non-profit organizations, and other organizations achieve their goals. Getting into this field doesn't necessarily require a master's degree, but it sure does give you great perks and make you stand out from the fierce competition in your company or industry. Understanding how to effectively manage a project from start to finish can make all the difference.
An online Master's in Project Management is generally designed to enhance a professional's knowledge and skills in leadership, planning, organization, and supervision. With a Master of Science or MS track in this discipline, graduates become prepared for research-based work that addresses issues in Project Management or enhances how it is applied in organizations.
---
Quick Summarization:
You may want to begin a new career or take on new challenges after completing an online Master's in Project Management and qualify for higher-level occupations as project director, HR manager, team leader, project analyst, or executive program manager.
While you can use this degree as a stepping stone to proceed to higher education, it's also a great advantage to get promoted and earn higher salaries in your current employment. If you want to earn an online Master's in Project Management degree, start by finding the best online program that fits your preferences and needs!
---
For Easy Access to Your Best Program Choices, Use These Page Jumps!
Methodology
Online Master of Science in Project Management programs prepare students for research-based leadership that entails managing multiple projects and collaborating with colleagues. These skills may increase your competitiveness as you focus on a specialization.
The best programs on our list, offered online by top-of-the-line graduate schools in the country, are all exceptional choices, owing to these program features:
100% online or hybrid MS in Project Management curriculum to enable students to attend classes conveniently and take part in experiential learning opportunities,
Coursework that emphasizes project management core principles and features research theories within the field of Project Management or any other applicable field,
Readily accessible online coursework, tools, and resources on a robust Learning Management System, coupled with 24-hour technical support,
Taught by seasoned instructors, most of whom hold terminal degrees in Project Management,
Student support programs, giving students the guidance they need as they navigate the challenges of MS in Project Management and consider their career options upon graduation,
Credit transfer programs,
Recognition from accrediting entities that show the program or school's compliance with academic standards established for online learning at the master's level and as they relate to Project Management.
For more information, see our Methodology page.
---
The 10 Best Online Master of Science in Project Management (MS)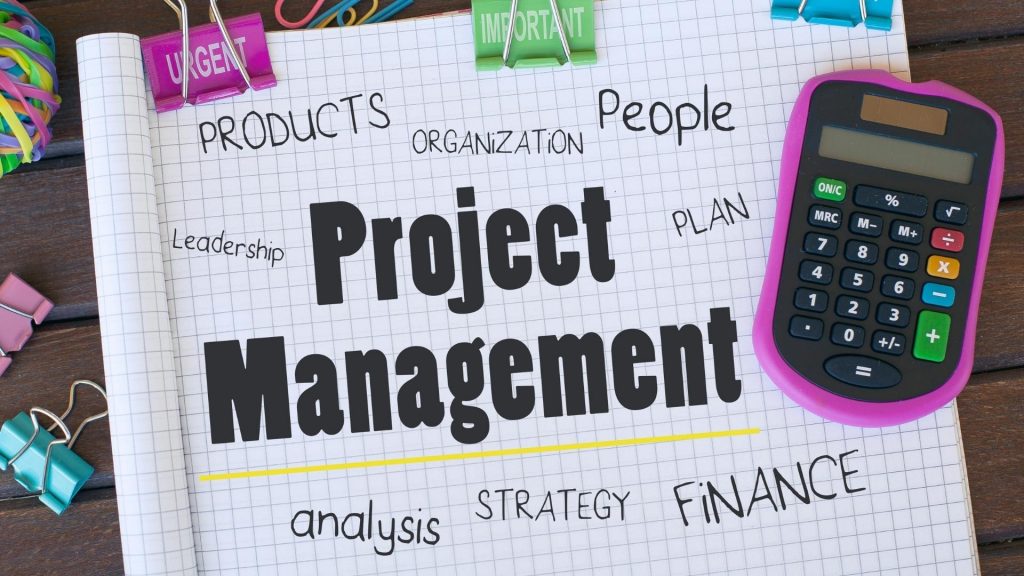 Boston University
The online MS in Project Management program designed by Boston University offers a unique opportunity to combine an understanding of business and management concepts with specialized knowledge of successful project-based strategies.
You can tailor the MS in Project Management curriculum to meet your career and academic interests. There is an option for you to concentrate more on the degree by enrolling in Program and Project Portfolio Management.
This program is offered online and on-campus.
You need to finish 40 credits to graduate.
This can be completed in 12-20 months.
In addition to building technical skills to manage projects following professional standards, you will learn to engage stakeholders ethically and culturally, communicate, lead, and work as a team. Aside from that, you will gain the strategic awareness you need to make informed decisions and maintain a competitive advantage.
Standout Features of Boston University – Online MS in Project Management Program:
Graduates of this online MS program can develop an advanced understanding of project delivery principles, such as value, stewardship, teamwork, stakeholders, risk management, and communications. As part of this course, students will assess their strengths and weaknesses and develop leadership and management skills.
You can show competence in strategic planning, portfolio and program management, project analytics, and governance concerning large programs and projects. After the program, you'll be able to be equipped with exceptional skills relevant to project success.
Did You Know?
Boston Terriers became the official mascot of BU in 1917. Boston University was founded in 1839, the same year the Boston terrier was first bred.
---
University of Southern California Bovard College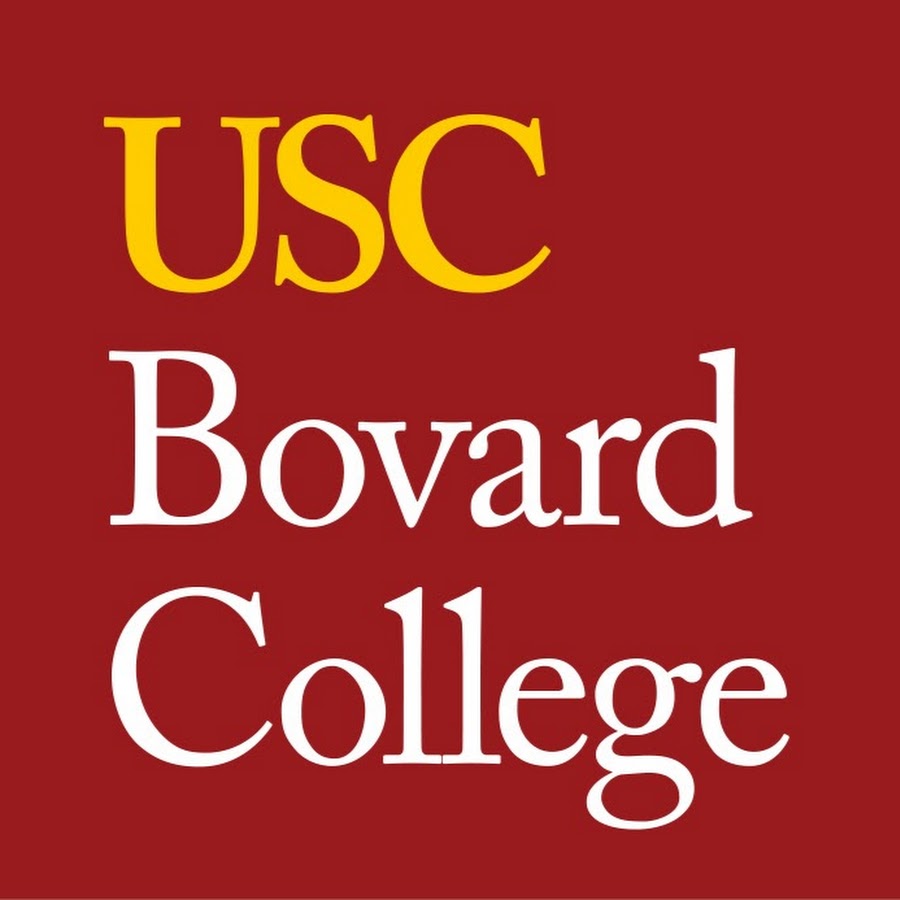 The online MS in Project Management program offered by the University of Southern California provides professionals with the skills to advance in project management. This program provides students with the knowledge and skills they need to be influential leaders by emphasizing the strategic role that project management plays in global organizations.
Students explore various techniques, including portfolio, program, technical project management, agile and change management, and core PM principles.
You can complete the program in a year or two.
Professionals wishing to advance their careers in project management or enter the field should consider this program.
Students with different levels of experience can have various career outcomes.
This course teaches students about factors influencing business relationships, including communication, negotiation, organizational culture, and conflict resolution. Upon completion of the program, participants become competent to apply critical concepts immediately to workplace challenges and opportunities.
Finally, students will examine practical concepts that have grown in importance within PM, such as managing in a global environment, ethical and principled leadership, and social responsibility.
Standout Features of University of Southern California – Online MS in Project Management Program:
The course covers core PM principles and a wide range of concepts and methodologies for project management, including portfolio and program management, technical project delivery, Agile, and change management.
Students will learn effective communication, negotiation, and conflict resolution skills to understand the organizational culture better.
Did You Know?
Since 1912, USC has had an athlete win a gold medal every Summer Olympics. In total, 423 Olympians have graduated from the University – the most of any university.
---
Saint Mary's University of Minnesota
Once you finish this online master's in project management, you will gain technical skills to succeed as a project manager and the confidence and skills to lead your peers forward as a business or team. You will learn how to define, implement, evaluate, and lead initiatives of all sizes from conception to completion. This program aligns with PMI Guide's Project Management Body of Knowledge (PMBOK) standards.
To become a certified PMP or Project Management Professional, you must pass the PMP exam. Along with learning new skills and broadening your horizons, you will gain practical knowledge that will enhance your current role.
To help graduates advance towards a career in project management, the program focuses on teaching leadership characteristics such as cost management strategies, productivity, and strong management principles.
The tuition fee is $700 per credit.
It typically takes two years to finish.
The program comes with 36 credit hours.
Standout Features of Saint Mary's University of Minnesota – Online Master in Project Management Program:
An online degree in project management will enhance your career prospects and value. You can obtain practical experience while supporting your career goals. Throughout previous coursework, the final capstone project combines theories, critical analysis, and application.
Select either a major term paper or a project simulation of your choice, with a formal presentation of the results.
If you want a global focus, select a business elective that focuses on global business. Throughout the curriculum's project management training, you will learn leadership skills, conflict resolution techniques, and how to tackle crisis management.
Did You Know?
The Sanit Mary's University of Minnesota is ranked #1 Best Value in Minnesota – 2022 and #3 Best Value in Regional Universities Midwest. Saint Mary's ranked among the top regional universities in the Midwest, according to US News & World Report.
---
The George Washington University
Among the world's oldest and highest quality degree programs of its kind is the Online MS in Project Management (OMSPM) found at George Washington University. This unique program teaches students project management concepts and techniques while studying the foundational aspects of the subject matter.
This program has trained more than a decade of successful project managers in various industries. Graduates of the OMSPM program have the tools to become effective in their roles and significantly improve their job advancement and changes.
Their faculty includes top-notch professionals with experience in engineering, IT, construction, and astrophysics.
The courses of the program are designed with working professionals in mind. They have high-quality courses that mimic classroom-style learning.
Their executive-level students and graduates are highly successful.
GW School of Business students offers full access to resources like its extensive alumni network and active career center.
Standout Features of George Washington University – Online MS in Project Management Program:
Students interact with fellow learners and professors in a live virtual class held weekly by their professors. They utilize the BlackBoard system for assignments, tests, and communications via the Internet.
Students are required to attend an orientation on campus at the start of the program, where they have the opportunity to meet their peers. Students return to campus for a week-long residency when the Capstone course is completed in distance mode.
Did You Know?
Eighteen former US governors graduated from George Washington University.
---
Penn State World Campus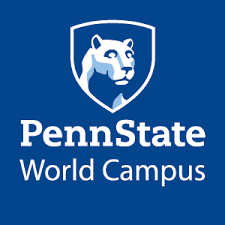 In this interdisciplinary, online project management program that incorporates problem-based learning, you will comprehensively understand all aspects of project management theory and practice. The Penn State program is PMI-approved.
Penn State World Campus offers an online Master of Project Management degree that uses problem-based learning for a comprehensive understanding of project management theory and practice.
The 30-credit degree program, which can be completed in as little as two years, is well-respected and accredited by AACSB.
The tuition fee is $996 per credit.
The program requires 30 credits to finish.
Standout Features of Penn State World Campus- Online Master of Project Management Program:
You can add a quality credential to your résumé even before you complete the master's program because the 12-credit Graduate Certificate in Project Management consists of four courses from the master's program. A separate application is needed if you choose to complete the certificate.
During the master's program, you can select a curriculum that matches your interests and professional goals. As for your elective courses, you can choose six credits from courses like engineering, supply chain management, enterprise architecture, enterprise resource planning, or ERP with SAP software.
Did You Know?
Consistently making it to best college listings, Penn State is also a popular, top-rated college for veterans.
---
Colorado State University Global
Asynchronous courses are offered to students pursuing a master's in project management online at CSU-Global. Class topics include project metrics, business analysis, and risk management. Students complete a capstone project and may be required to take on an internship in project management, which will require 80 hours of work with a tenured project manager.
During an eight-week internship, students take on responsibilities while participating in virtual classes and online assignments.
The GPA requirement for full admission is 3.0. Students must also submit their resumes.
Your degree can be completed on your schedule, and you can access their student support and other online resources.
The Higher Learning Commission accredits the program.
84% of their faculty hold a doctoral degree.
Their tuition fees are the same for all in-state and out-of-state students.
Standout Features of CSU Global – Online Master's in Project Management Program:
Graduates of the Master of Project Management degree program are prepared to succeed in high-performance, global organizations by studying core business disciplines and project management. When leading unique projects on a multinational scale, students will learn how to evaluate, synthesize, analyze, and apply management concepts.
Did You Know?
Colorado State University is a top university in many fields. CSU is consistently named one of the best educational institutions in the state, nation, and the world by publications like US News & World Report, The Financial Times, Sierra Magazine, and Military Times.
---
Regis University
Students can earn an MS in project leadership and management online or on campus at the College of Business and Economics. The program starts in January, May, and August and offers accelerated eight-week classes.
This Global Accreditation Center for Project Management Education Programs-accredited master's in Project Management develops communication and risk management skills, while also focusing on leadership strategy and leadership in contemporary organizations.
Project evaluation and monitoring are also topics covered. Capstone courses on social responsibility also feature in the curriculum.
A resume, an application essay, and official transcripts are required for admission to this program.
You may need to submit your SAT scores and attend an interview with the faculty.
The program can be finished in 12 to 24 months.
January, March, May, July, August, and October are the start dates for the program.
This program can be attended on campus or online.
Standout Features of Regis University- Online MS in Project Management Program:
From strategizing to developing timelines and identifying methodologies to adhering to tight deadlines, you'll create a set of hands-on skills that are valuable across a wide range of industries.
It is expected that employers will need 87.7 million individuals working in project management-oriented roles by 2027 – according to the Project Management Institute (PMI).
As you develop your project management skills, you'll stand out within your organization and be noticed by employers who want to improve their processes and streamline production.
Did You Know?
Originally a boys' school, Regis grew into Colorado's pioneer in adult education in the 1940s and online education in the 1990s.
---
Georgetown University

Using Georgetown's online MPS in Project Management, you will be prepared to lead effective teams and manage projects using an adaptive approach. Their focus on best communication practices and leadership skills prepare learners to align projects to an organization's strategy, solve problems, and achieve enterprise goals within organizational boundaries.
As a strategic leader, you apply communication, negotiation, persuasion, and influence skills according to the program's industry advisors and faculty guidance.
The program comes with 30 credits which are required for completion.
It takes 2 to 5 years to complete.
You need to attend classes for 6 to 9 hours per week.
The total tuition is $45,810 for this program.
Standout Features of Georgetown University – Online Master's in Project Management Program:
Students learn how agile and traditional project management differ and have things in common through experiential learning and hands-on coursework aligned to the Project Management Institute's (PMI's) Project Management Body of Knowledge (PMBOK).
You will learn how to analyze real-world scenarios and use simulation software to master all stages of the project lifecycle, including project charters, project management plans, work breakdown structures (WBS), and risk analysis plans.
Did You Know?
The mosaic tile with the Georgetown seal covering the ground at the Healy Hall entrance carries many suspicions. Many students will walk rather awkwardly around the seal as they believe they can never graduate if they stand or walk down the middle.
---
Brandeis University

You will be prepared to lead your team successfully through the online master's in Project and Program Management at Brandeis University. This holistic approach looks into agile and traditional management practices to meet the ever-changing workforce demands.
Discover how to stand out and move your career forward by listening to the proven project and program managers who are active professionals in their fields. You will be participating in asynchronous classes, which will allow you to learn the latest techniques and tools to ensure a successful project and program delivery.
The program can be finished in 1 to 3 years.
It requires 30 credits to finish.
This program can be completed entirely online.
Seven are required courses and three are electives in this 30-credit MS program in Project and Program Management.
Standout Features of Brandeis University – Online Master's in Project Management Program:
This distance learning program includes required courses such as Demystifying Agile Project Management and The Human Side of Project Leadership. As for your elected, you will have the liberty to choose whichever suits your interest. For instance, you can take theory and practice of program management or procurement and contract management.
Did You Know?
Brandeis University isn't the first University to reside in its current location. Middlesex University was once located there, which was a medical and veterinary school.
---
Charleston Southern University
An online MS in Project Management is offered by Charleston Southern Online – an accelerated, affordable program that will prepare future business leaders to compete in the global marketplace today. Charleston Southern's online program allows accepted students to earn their degrees in a flexible, accelerated format.
They are enhancing their service to their local community and providing additional support to CSU's vision by offering a master's degree online that integrates faith with learning, leading, and serving. All of their management courses provide an applied approach.
Despite being completely online, this major provides practical application and relevant content for today's career paths.
This graduate program is for full-time working adults and consists of an accelerated 7-week format.
Professors with experience in project management incorporate faith into their work.
This in-demand field prepares its students to take projects from idea to reality and prepare them for a Project Management Professional or PMP certification exam.
Standout Features of Charleston Southern University – Online MS in Project Management Program:
Through the Master of Science in project management, students can improve the overall productivity of their respected organizations and increase their relative importance within the organization.
There is a rising need for people with strong critical thinking, problem-solving, interpersonal, and communication skills who know how to work in a global economy. These skills can be developed and mastered while enrolled in this online program.
Did You Know?
Charleston has ranked #20 of the nation's top 100 metropolitan areas for growth in advanced industries, thanks to the STEM sector's growth.
---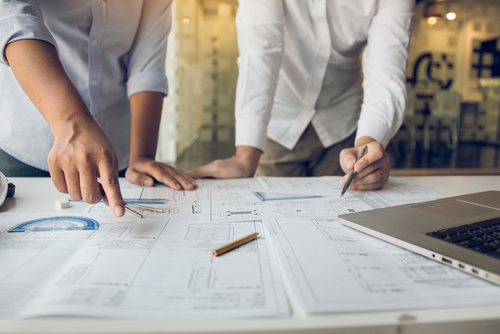 Benefits of an Online Master's in Project Management
A master's degree in project management may not be required, but it is an excellent educational investment. An advanced degree can help you stand head and shoulders above your competition, even if you can handle all aspects of a project. Get ready to be equipped with the following benefits:
Diverse Work Opportunities
Master's in project management graduates can choose from various career options. A project management process can help different types of industries and businesses to accomplish their goals, such as expanding their client base, boosting profitability, and improving their overall performance.
Real-Life Experiences
Enrolling in an online master's in project management will expose you to many experiential opportunities like internships and externships. One benefit of being employed is gaining practical experience and academic knowledge while working on your degree.
Your master's degree program will provide you with skills you can apply in the workplace. Likewise, you can use your experience at work to gain a deeper understanding of what you are learning.
Preparedness To Manage Diverse Projects
A Project Management master's degree prepares you for a rewarding career in the field. In addition to managing diverse groups effectively, making adjustments as a project evolves, and incorporating best practices and recognized principles, you will also gain experience deciding what to do next.
Graduates are usually tasked to lead international projects and maintain ethical and professional standards for a project. Additionally, you can plan and manage complex projects using new technology and tools.
Guidance From Experts
Although you should have learned the basics of project management during your undergraduate studies, a master's degree allows you to learn from experts in this field. You'll gain in-depth knowledge by earning this advanced degree, enabling you to discover things you otherwise wouldn't have been able to.
As well as helping you develop and improve your project management skills, these experts can also answer questions you might have about doing this kind of work.
---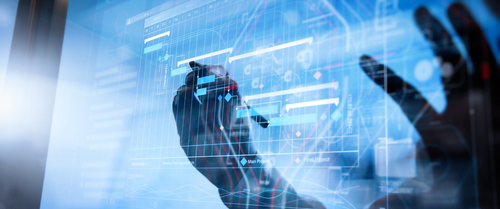 Frequently Asked Questions
Why should you consider a Master's in Project Management degree?
Masters of Project Management graduates may work as administrators, company managers, compensation and benefits managers, and human resource managers, among other occupations.
Moreover, earning a Project Management Professional certification can enhance your appeal to potential employers. Graduating with a master's is sufficient for graduates not planning to enter academia. However, professionals who desire to become professors at colleges or universities should earn a doctorate in project management or a related field.
What are the usual responsibilities of a Project Manager?
PMI says that while specific details and processes vary from project to project, managers should have expertise in procurement, communication, integration of ideas and resources, quality assurance, scope management, budgeting, and time management. As a project manager, you will also handle the different phases.
How much does enrolling in an online Master's in Project Management program cost?
Online Master's in Project Management degree costs vary depending on several factors. Out-of-state tuition is higher at many colleges and universities, so residency is an essential factor to consider. But nowadays, many schools offer a uniform tuition rate for both in-state and out-of-state students.
The cost of an online master's degree in project management typically ranges from $500 to $975 per credit. Tuition for these programs ranges between $20,000 to $40,000.
What prospects do graduates have with an online Master's in Project Management?
PMI projects the health care industry to have the best job prospects over the next few years. According to this organization, professionals can also find jobs in project-intensive industries such as construction, pharmaceuticals, engineering, and information technology.
In construction, project managers coordinate contractors, schedule workers, monitor costs, and ensure site safety.
In pharmaceutical companies, managers are responsible for identifying deliverables, meeting deadlines, and managing budgets.
In the IT field, they coordinate with technical teams in computing and related fields, test and revise systems and networks, and ensure the quality of technology products and services.
In the engineering sector, project managers supervise teams of engineers responsible for developing product strategies that adhere to safety regulations and industry guidelines.
What's the occupational outlook and salary for Project Managers?
While PMI estimates a large increase in jobs for project managers through 2027, job opportunities vary by industry. Information technology roles tend to pay higher salaries than others in the same industry.
According to the Bureau of Labor Statistics, management occupations are estimated to grow by 8% from 2021 to 2031. Even though employers may not require master's degrees, a graduate credential will help students be competitive in the job market and in salary negotiations.
---
Key Points to Ponder
Construction, health care, and information technology are all industries in which project managers work. According to the Project Management Institute, an international organization for project managers, it is estimated that 214,000 jobs will be available in the US annually through 2027.
Students enrolled in online project management graduate programs acquire technical skills, such as budgeting, planning, and scheduling, and soft skills, such as negotiation, communication, and conflict resolution.
Evaluate the career goals you are pursuing, and choose the ideal online MS of Project Management program that matches them!
---
Additional Resources to check out: