Find Your Perfect School
www.premiumschools.org is an advertising-supported site. Featured or trusted partner programs and all school search, finder, or match results are for schools that compensate us. This compensation does not influence our school rankings, resource guides, or other editorially-independent information published on this site.
With summer break around the corner, you're probably dreaming about getting out of town, going on a beach getaway, or traveling abroad. But as a college student amidst a crisis that's keeping you from taking outdoor adventures, why not take every opportunity to leave your home to earn some money?
Think summer jobs! Earn and save for your education or a passion project while on vacation.
Whether you're looking for a part-time or full-time summer job, you can still make the most out of your summer without compromising family time, hangouts with friends, and relaxation.
A summer job enables college students to have a genuine experience of what it's like to be part of the working sector. The availability of summer jobs and their wage will depend on the state of residence, age, employer, and other factors. Labor laws also apply to certain locations and legal ages for work eligibility.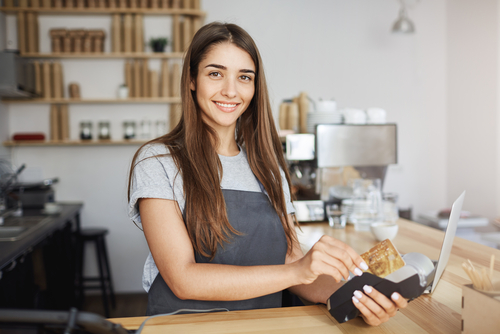 The U.S. Bureau of Labor Statistics says the top industry that employs workers ages 16 to 24 is healthcare and social assistance, consisting of 9.7% of the population. The employment outlook for the related industry anticipates almost four million new careers between 2016 to 2026.
Coming in second and third are professional and business services, accommodation, and food services, with two and one million new jobs. Despite the healthcare and social assistance industry offering more career opportunities, the accommodation, and food services have the most employed workers ages 16 to 24, with 21.9% of them.
The United States' minimum wage is currently at $7.25 per hour. However, many states have implemented a higher minimum salary.
Why Summer Jobs?
Pursuing the best summer jobs can equip you with the skills, knowledge, and perspectives that will prove useful in the real world. Applying for summer jobs may be challenging and draining; however, the rewards are worth it. Even after the summer, college students have learned more about themselves and gained a fresh perspective out of the summer job experience.
Here are four major reasons why pursuing summer jobs is beneficial:
It teaches you to be money-wise.
A summer job lets you realize the value of your hard-earned money. With a paycheck-to-paycheck arrangement, you gain firsthand experience in budgeting, saving, and maximizing your income until the next payday. You will experience what it's like to spend mindlessly, especially when you have no one giving you any money during the summer.
It lets you build your network.
While pursuing a summer job, you'll meet or work with people of different ages and backgrounds who will eventually vouch for your skills and work ethic. Summer jobs introduce you to more experienced and professional individuals. Your summer job is your first professional network; hence, you have people who can point you in the right direction in a competitive job market. A successful summer gig can also become your full-time career as soon as you graduate!
It introduces you to new skills.
Employers, as well as colleges and universities, prefer candidates with experience. With a summer job, you give the impression that you've gained essential work proficiencies. Regardless of the nature of the job, it will always demand that you adhere to rules and schedules and adapt to company culture. You will be asked to accomplish your work on time and properly. You will develop your problem-solving and critical thinking abilities.
It lets you discover career opportunities.
Prospective college students may not necessarily know which career path to take. With various summer jobs, you get an overview of what it's like in the industry. For instance, if you're planning to pursue a graphic design career, working part-time in a multimedia or printing company provides you with the insight, tools, and skills on how to start as a graphic designer. College students also gain practical experience and deal with numerous client requests, helping them hone their creative skills.

What's Good (and Not So Good) About Summer Jobs
Are you wondering if a summer job is a right decision for you? Let's look at its upsides and downsides!
Pros
Boost your resume.
Summer jobs can be your first experience indicated on your CV or resume. It's useful for students applying to a college or university, especially when pursuing apprenticeships or advanced degrees. A summer job helps you become more proficient in soft skills, such as critical thinking, problem-solving, and effective communication.
Develop self-confidence and become financially independent.
Many college students are determined to get a summer job and earn money since they don't want to rely on their parents. Earning your own money helps you become financially independent and wiser when handling and budgeting your expenses. Aside from that, you have a sense of accountability, boosting your confidence to achieve things and work hard for them.
Earn more.
Applying for summer jobs means having more money in your savings. As such, you'll have the means to save for your college tuition, earn money to buy things, travel somewhere at your own expense. Whether it's a new smartphone or a getaway ticket, working during the summer helps you achieve your goals while on a break with your academics.
Cons
While summer jobs have their perks, such as earning your own money and building a professional network, there are drawbacks to pursuing a gig during the summer. Here are a few cons about summer jobs.
Challenging and stressful.
College students already feel the pressure when it comes to handling their personal and academic commitments. And summer can be the only time to relax and break from the hectic routine. Not all summer jobs have lighter or easier workloads; hence, you may be dealing with another burden or stress from meeting deadlines and quotas. It can lead to burnout or your mental health deteriorating. That said, you should prioritize your mental and physical wellbeing before anything else.
Issues with time management.
Some summer jobs require getting up earlier than your usual schedule. If you have a job with an early morning shift, then you may have challenges with time. Unless you're a morning person, you might often arrive to work late. Having too many "late to work" issues isn't a good record for an employee; hence, affecting your performance and impression.
Time-consuming.
When you're pursuing a summer job, be prepared to miss out on any summer plans with your friends and family. However, it entirely depends on your work shift and the number of work hours you need to accomplish at your summer job.
How To Know If The Job Is The Right Fit For You
To help you evaluate whether you've found a summer job that is a perfect fit for you, try to weigh out using these helpful factors:
Work Hours
Do you prefer a part-time or full-time summer job? Ask yourself if you're willing to work on a night shift or early morning. Aside from that, determine how many hours of work you are willing to render and the timeframe. That said, evaluate what preferences you have when it comes to working hours.
Industry
Are you pursuing a summer job that is aligned with your current major? Choosing the right industry for your summer job is a game-changer. As such, you realize that field-specific summer gigs require more effort when applying. Hence, you should start applying to summer jobs before classes are over. Unlike working in a restaurant as a waiter, the opportunities are abundant and don't require in-depth preparation.
Location
Will you be staying in the city, or are you heading back home? Are you commuting? Your work location and capacity to arrive at work on time are crucial. Never underestimate location when choosing the perfect summer job for you since you'll be spending half of your summer in that place.
---
Best Summer Jobs
In a Georgetown University study, most college students juggle their studies and work with the majority of them logging 15-35 hours per week. Even among students with partial or full scholarships, working can be a fact of life mainly because of the incidental expenses that come with earning a college degree. Room and board, textbooks and school supplies, and entertainment expenses are among the incidental expenses that students typically spend their wages on.
While students can work all year-round, if they wish, summer jobs are popular because these coincide with little to no academic coursework and, thus, the opportunity to beef up their college fund for the regular term. Many jobs are also more popular during the summer, such as lifeguards, camp counselors and nannies, thanks to parents looking for extracurricular activities to keep their children occupied and cared for.
With that said, here are 15 of the best summer jobs that you should consider! Many of these jobs require on-the-job training while others require certifications that can be earned in a few weeks. Most, if not all, of these jobs have minimum educational requirements, too, usually a high school diploma, thus, making it easier for college students to be hired.
Online Tutor
Tutoring is one of the best summer jobs for many college students because of their academic attainments in comparison with high school students. With almost everything going digital, online tutors can now teach students in the comforts of home and, thus, making it even easier to save money (i.e., no transportation expenses). Whether finding your clients in your neighborhood or at a college or high school, online tutoring is an excellent job for college students with the penchant and ability to teach children. According to PayScale, the average hourly rate for online tutors is $18.15.
Furthermore, you have several options in online tutoring websites! You can choose based on your personal interests, range of skills, and preferred format, meaning you're earning money and enjoying yourself at the same time! The best websites and their basic features are:
Tutor.com is a great option for new tutors who want to develop their skills while also earning money.
Brainfuse is a website that caters mainly to college students looking for tutoring services although K-12 education is also featured.
PrepNow Tutoring offers test prep tutoring in SAT and ACT prep as well as high school math. The straightforward setup is counterbalanced by the high-skill demand for tutors.
TutorMe tutors work with high school students in preparing for SAT, SAT II and ACT exams, too, as well as for graduate entrance exams like LSAT, GRE and MCAT.
Skooli is a tutoring website exclusively dedicated to language tutoring from K-12 until college level.
Swimming Instructor
If you prefer working during the summer but never missing out on the pool, you can work as a swimming instructor. With an average hourly rate of $12.44, swimming instructors help children, teens, and even adults with the basics of swimming and the importance of learning this skill. Students can pursue a summer job as a swimming instructor working in the local pool complex or local recreation facility.
But you can't just show up and then expect to be hired on the spot! Swimming instructors must meet minimum requirements including certifications in first air, CPR and Basic Swim Instructor from the American Red Cross. Strong swimming abilities combined with sound knowledge of swimming techniques and safety rules in the water as well as communication skills are a must. Being enthusiastic about teaching people of all ages and with different swimming abilities the proper swimming techniques is a plus.
Swimming instructors also perform other tasks, such as keeping the swimming pool clean, tidy and safe. Even when your students are already good swimmers, you must still keep an eye on them to prevent injuries and accidents.
Lifeguard
Since summer is the best time for pools and beaches, many summer jobs are available for professional swimmers. Some lifeguard jobs are found in public beaches, neighborhood and community pools, or a water parks. It's one of the best summer jobs to stay active and fit, enjoy the outdoors under the sun, and keep people safe from drowning and shark attacks. Although a lifeguard's median hourly rate is $10.26, the wage can go higher if they have a certification, such as a CPR certification.
Better yet, you may want to enroll in a lifeguard training program! You will learn the essential skills of being an effective lifeguard including jumping into water, swimming in various conditions in open water and swimming pools, and rescuing people experiencing difficulty while in water. You will learn treading water, climbing out of pools unaided, and first aid measures, too.
Note that lifeguard training has strong physical and mental components, meaning you must be physically and mentally fit to complete it. You will likely be required to swim 50 meters in 60 seconds, swim 100 meters in deep water, and demonstrate your swimming skills.
The training period varies, too, but it's important to schedule it into your life as a college student. An intensive training program can last for five days from 9 a.m. to 5 p.m. with the final day devoted to a final test.
Camp Counselor
If you love the outdoors and camping, being a camp counselor is one of the best summer jobs you can pursue. Camp counselors help organize children's activities and facilitate camping and other outdoor activities. Regardless of the type of camp, a counselor opportunity helps students in their future professions. Students majoring in science, for instance, can find work at a science camp, while those with creative proficiencies can work in an arts-centered summer workshop.
Many camps last a month, while some are overnight camps that last for seven days. As such, students interested in pursuing a summer job as a camp counselor must be prepared to be occupied the whole summer. A camp counselor's average hourly wage is $10.01; however, students can earn higher if they have a more extensive academic background and experience.
Aside from the solid summertime income, working as a camp counselor has its non-monetary benefits, too! You will acquire valuable workplace skills including collaboration, communication and creativity skills considered vital in a camp's daily operations. These are soft skills that can be transferred in other industries, too, and can be highlighted in your resume and interview.
Leadership skills are a must among camp counselors, too, since you must supervise groups of teenagers and children. Your skills in behavior management, problem-solving and decision-making will be put to the test and, with every issue resolved, developed.
Being a camp counselor also means getting more networking opportunities and acquiring more professional development training including certifications. The certifications, such as in first-aid and CPR, can be applied to other jobs, too.
Ask for letters of recommendation and references, too, for your future jobs! You will also love the free room and board as well as the opportunity to transform your camp counselor experience into an internship or college credits.
Food Server
The food service industry offers students great popular summer job options. Although it's not as glamorous compared to other positions, becoming a food or restaurant server helps you build a diverse range of skills, including social skills and time management. Some of the perks of working as a food server include free meals and learning more about food safety and preparation techniques and different cuisines.
Depending on the restaurant, students have the opportunity to earn more through tips from customers. It's an excellent option for aspiring restaurant owners and chefs. However, before applying as a food server, make sure you're prepared for the challenge. Food servers spend long hours standing and must multitask like a professional. A food/restaurant server's hourly pay is $9.94 per hour.
And speaking of tips, it isn't as easy as it sounds since being a food server means giving good, if not exceptional, service! You must build foundational knowledge and skills so that getting tips becomes easier! You may want to start by observing more seasoned waiters, studying the steps of service, and knowing the menu well. You should also learn the allergy protocol in your restaurant since one of your tasks is to keep the customers safe from allergens in the food.
Effective communication skills including good manners are also a must in great customer service! You must establish a social connection with your customers, too, which usually includes making pleasant small talk, looking them in the eyes, and giving them sincere smiles.
Pet Sitter
If you love animals, a pet sitter is the perfect summer job for you. You can pet sit for friends and loved ones. Aside from that, you can also post your pet sitting services via Rover.com. The average hourly rate for pet sitters is $12.99; however, you can earn more by watching their pets for an extended period. One of the advantages of pet sitting is that you can set your own time. The drawback of being a pet sitter is that you need to wait for people to hire your service. As such, there are some days when you have to stay at home while waiting for a gig.
There's no need to take courses in veterinary medicine to become a pet sitter! But you must be in sound health to perform the wide range of tasks expected of a trustworthy pet sitter including:
Providing pets with food and fresh water at appropriate times
Bathing, brushing and grooming pets
Walking pets outdoors
Cleaning litter boxes and other pet accessories, as needed
Giving medications to pets
Taking pets to the vets in case of an emergency
Informing pet owners about injuries and illnesses
Complying with laws and regulations regarding pets
These basic pet care skills can be learned through books, instructional videos and observations at vets and groomers' clinics. Pet sitters must also be an animal lover since even the best pets can have their issues and challenge the patience of their sitters.
Sales Associate
Regardless if you're working in a bookstore, outdoor shop, boutique, or clothing, college students with the gift of persuasion and are approachable thrive and pursue sales associate jobs during the summer. Individuals pursuing a marketing and sales, finance, or business major often have a keen interest in a sales associate role. However, a sales associate job is an excellent fit for students who prefer less complicated summer jobs.
Although a sales associate's average hourly rate is $11.73, they can go more through their commissions. Since many sales associate jobs require interaction with clients, students must be prepared to improve their communication skills and build confidence.
Keep in mind that as a sales associate, you're the public face of whatever company you're working for! You must then have a good attitude toward others, be knowledgeable about the company's products and services, and be able to explain the company's policies to customers. With handling of customer complaints being an essential part of the job, you should also be patient, tactful and empathic.
Other responsibilities include operating cash registers, directing customers to their preferred merchandise, and introducing promos to customers. Sales associates must also be part of a team that increases the sales of the company's products and services.
College students are well-suited for the job since only a high school diploma is required and retail sales experience can be gained while on the job.
App Driver
With almost all businesses switching to online delivery apps, you can pursue a summer job as an app driver. If you have your own car or motorbike and flawless driving history, try registering and driving for popular food delivery apps within your city. With flexibility, becoming an app driver lets you choose your work schedule. Salary depends on location; however, the average is $13.00 per hour in the state of California, for example.
Every ride-sharing service has its own minimum requirements and other policies and practices for its drivers. But the most common are a valid US driver's license with at least one year of driving experience; proof of residency in the area; and an eligible vehicle with updated car registration and insurance.
Once you're a ride-sharing driver, you must perform according to the quality and safety standards set by the company. Earning high marks from your passengers also means more income, and it can be fairly easy to earn stars, too! Keeping your vehicle clean, giving your passengers a smooth ride, and going the extra mile (e.g., mobile chargers and mints) are surefire ways to make your passengers happy! Good manners like greeting your passengers, opening doors, and assisting with luggage also matters.
Nanny
Working as a nanny as a summer job provides you with many opportunities. Students preferring to work outside the country can become overseas au pairs. However, if you prefer staying in your current city or returning to your parent's place, you can still find numerous opportunities.
With many parents finding nannies for their kids while school is out, they employ nannies to help them look after their kids while they're at work. College students who love being outdoors, staying active, and spending time with kids can work as a nanny without feeling like they're pressured. PayScale reports that nannies earn an average hourly pay of $15.40.
The great thing about being a nanny is that you may be able to sneak in some study time, if your employers are okay with it and the children and chores have been taken care of. But being a nanny has its challenges, too, for these reasons! You're like a second parent while you're taking care of the children, and it can be a heavy responsibility .
In general, college students are preferred as nannies over high school students because of their perceived higher level of responsibility and maturity. But you must still make a good impression and prove yourself trustworthy if you want to establish a good track record. Be sure to arrive on time, follow the rules set by the parents but also exercise due and diligent care, and treat the children with kindness.
Barista
Like restaurant servers, being a barista for the summer helps you get acquainted with the food and beverage industry, especially if you're majoring in that industry. As a barista, be prepared for busy mornings and make coffees for customers who are rushing for work. Aside from making fancy espressos and morning drips, you can have the opportunity to train new employees and be recognized for your strong interpersonal skills. Outstanding customer skills, for instance, is one of the excellent skills to highlight when applying for jobs. You can earn an hourly wage of $8.30; however, you can enjoy perks and free coffee or meals once in a while.
But there's more to being a barista than making cups of coffee! You will also be expected to be a coffee expert – or at least, an expert in the coffeeshop's menu. You should then learn the recipes and flavor combos, make them according to standards, and tweak them based on customers' preferences.
Being a barista also means being the face of the brand and company you're working for. Again, your customer service skills must be exceptional, and it means a good attitude, grace under pressure, and active listening skills.
Your selling skills must be on point, too, since you may be required to promote new drinks, enjoy upgrades, and sign up for mailing lists and promotions. But you can't be salesy either as it can turn off customers!
Pool Cleaner
Pool cleaning is one of the best summer jobs you can pursue if you love the outdoors. Despite how it's portrayed on TV, working as a pool cleaner is not an easy job. Aside from cleaning pools, a pool cleaner maintains the PH levels, cleans and changes filters, as well as other essentials for pool cleaning duties.
With the experience you gain as a pool cleaner, you can eventually start your own pool cleaning business. However, you must invest in the necessary cleaning tools and equipment. As a start, you should work as a pool cleaner, get to know the ins and outs, and build your network. As a pool cleaner, you can earn an average rate of $16.00 per hour.
Keep in mind that an independent contractor largely depends on the goodwill of clients for word-of-mouth referrals. You must then make a good impression and ask for referrals from satisfied clients if you want a steady income.
If being an independent contractor with your own cleaning tools and equipment isn't feasible for any reason, you may want to become an employee. You will likely be able to work full time, about 35 hours per week, perhaps more due to higher demand from clients like hotels, residences and resorts. Your tips will also beef up your college fund while also allowing for some entertainment money.
On-the-job training is the typical way of learning the basic knowledge and skills toward being a pool cleaner. But it also helps to read books, watch tutorial videos and observe the experts.
Housekeeper
Working as a housekeeper during the summer helps you develop good cleaning habits. If you want to make money by cleaning homes, being a housekeeper is the perfect summer job for you. As a housekeeper, you can either find gigs by applying to a home cleaning service or finding clients on your own.
Each home has a different level of dirtiness. That said, be prepared to handle whatever cleaning you can accomplish. Homeowners also expect a cleaning service to be completed within a specific schedule or timeframe. You can earn an hourly salary of $12.29 on average; however, if you've exceeded your clients' expectations, they can add a tip.
Effective, efficient and thorough cleaning isn't the only concern among housekeepers! Both independent contractors and employed housekeepers must have good interpersonal skills to work well with clients, supervisors and peers. Good customer relations including customer satisfaction is a priority since it's the lifeblood of the business. Housekeepers must be trustworthy, transparent and credible, as well as organized, communicate well, and deliver the expected results.
If you're an independent contractor, you must also have the appropriate business licenses, permits and bonds. These are also ways of gaining the trust of potential clients while ensuring that you're in compliance with the law and, thus, able to work with peace of mind. Note that housekeepers may also perform other tasks aside from cleaning, such as meal preparation and errands completion.
Zoo Worker
One of the unique ways to get a summer job is by working as a zoo worker. As a zoo worker, you aren't expected to work too close to the animals. Instead, your work entails cleaning them. Depending on the management, teen zoo workers earn an hourly rate of $14.79. However, you can earn higher if your local zoo pays above-average income. Since zoos aren't many compared to other businesses, you should consider your location for getting to and from the zoo.
If you have hands-on experience working with animals, such as through pet sitting or grooming, your chances of landing a zoo assistant job will likely be higher. Possible ways of gaining said experience are volunteer internships in animal rescue organizations, working farms, and veterinary clinics in your high school years. Assisting in preparing animal feed, in caring for animals, and cleaning animal enclosures are usual tasks that will develop your practical skills.
College students with veterinary experience, such as those in veterinary technician and veterinary medicine programs, can also become paid zoo workers. The part-time or full-time job may even be converted into college credits or credited as an internship. Ask your university about the possibility so you can maximize your zoo-related experience.
Freelance Web Designer
If you are proficient with computers and web design, a freelance gig as a web designer is an ideal summer job. With a web design gig, you should know and skills to develop, manage, and design websites through Squarespace and WordPress. Instead of a traditional 9 to 5 setting, you can work as a freelancer and manage your hours handling clients' requests. Web designers help clients increase their online presence, install and update widgets and apps, update existing web pages, and develop new websites. ZipRecruiter reports the average hourly pay for freelance web designers is $27.00.
But it isn't easy to establish a reputation as a reliable, if not exceptional, freelance web designer! You may only be as good as your last website so it's a must to deliver the best results with every job and satisfy every client.
The first step is finding your niche, a must due to the uber-competitive nature of the industry. Medical clinics, real estate companies, and financial advisors are a few niche ideas that you can explore. But you can design websites for your first clients regardless of their industry as a way of creating your portfolio before identifying your niche.
Creating your personal brand as a web designer is also crucial to your success as a freelancer! Reliability and quality is a must as part of your personal brand because clients look for these traits.
Receptionist
The demand for receptionists is higher during the summer since the number of people going to salons and spas, hotels, beach resorts, and theme parks increases during the summer season.
If you love interacting, working as a receptionist is one of your best choices. With a receptionist job, you must have strong interpersonal and communication skills when fulfilling your obligations. It's one of the best skills you can develop for your future career. A receptionist's average hourly rate is $13.61.
Hands-on experience with computers and their applications is a common requirement for receptionists, too. While a short on-the-job training is a typical benefit, computer proficiency is a plus, particularly in companies that handle client information. Being tactful, courteous and confident are also great traits for receptionists since these are part of customer service.
Integrity is also necessary since receptionists may be required to comply with privacy data regulations, such as in medical and legal offices. With tasks like scheduling appointments, taking messages and maintaining files, receptionists must also have good organizational skills.
---
Frequently Asked Questions 
What are the non-monetary benefits of summer jobs while in college?
The income benefit is the foremost reason for college students to find summer jobs, but there are numerous non-monetary benefits, too. First, your confidence in your workplace-ready knowledge and skills becomes stronger – and it shows in your demeanor during job interviews and in the workplace! Your ability to thrive in an unfamiliar workplace in a new job also gets a boost when your work history includes summer jobs.
Your time management skills also become better with summer jobs, with or without academic coursework. You become more adept at identifying priorities in the workplace, planning your tasks, and delivering on your deliverables. When school starts, you can apply your time management skills in juggling your personal and academic responsibilities, too.
Most importantly, college summer jobs can be your competitive edge when you're applying for jobs after graduation! Between your resume filled with part-time jobs and another applicant's nearly-empty resume, work-wise, you will have a higher chance at landing the job. Employers value employees with a good work ethic, too, which can be developed through part-time or full-time jobs in the summer.
Other benefits are getting to know yourself better through hands-on experience and expanding your personal network. You may even discover new things about yourself that can change your plans or strengthen them, such as pursuing a specific career path.
What are effective ways of maximizing your summer earnings?
With just 2-3 months of summer jobs, you should maximize your earnings so that you can use the money beyond the summertime!
Set a savings target, such as 30% of your earnings, and live within your means to achieve it. You will also be empowered to save a part of your earnings during the regular term, such as from work-study schemes. Your summer earnings can then be used for expenses during the regular term.
Plan for your regular school expenses including food, books and supplies, and transportation. You will then be able to set aside specific amounts for these regular expenses from your summer earnings.
Set aside money for an investment fund, such as a high-yield savings account, which will also cover emergency expenses. Don't be discouraged if it's a small fraction of your summer earnings – the amount will be your buffer against taking out a credit card loan.
Find ways to cut lifestyle purchases so you can achieve your financial goals. This piece of advice applies not just to your summer earnings but for your regular term earnings, too! Look at your macro and micro expenses, too, and find ways that you can cut back on them, such as sharing a room and making your own coffee.
If possible, you can start paying off high-interest student loans and other debts, too.
But don't forget to set aside money for your own enjoyment! You deserve to treat yourself.
What are universities doing to address the issues encountered by working students?
There are numerous challenges faced by working students, from physical exhaustion to anxiety about the future. Fortunately, there's a growing awareness among universities about these challenges that has resulted in continuing reforms including:
More classes during the weekends and nights as well as year-round start dates to accommodate non-traditional students.
Campus-based childcare services are available in many universities, such as the City University of New York and the SUNY system, which allow parents to balance work, study and childcare.
Emergency student aid provides students affected by adverse conditions, such as sudden job loss, to continue their studies and sustain their needs. Many universities also have programs that decrease unmet financial need.
The trick is in getting relevant and reliable information about these programs so that you, a working college student, can maximize them.
What are the on-campus resources that working students should maximize?
You're not alone in your pursuit of a college degree! You will find plenty of on-campus and online resources that will make your college experience so much more enjoyable. These resources are designed to make your life easier, too, by providing support services that enable you to overcome your work-study-life struggles.
Financial aid is unarguably the most important resource for students with modest means. Scholarships and other forms of financial aid decrease the monetary burden for the cost of tuition and, thus, allow for more enjoyment of summer income.
Academic advisors and mentors are crucial to your success, too, because they are valuable sources of useful information, mental support and academic guidance. Many students even develop a close mentoring relationship with trusted professors that contribute to a more meaningful college experience.
Writing and tutoring centers provide valuable services for college students overwhelmed by their work-study-life challenges. These services include assistance in writing your capstone project, such as a thesis, and with understanding advanced concepts through tutoring sessions. One-on-one and group sessions are usually available.
Health and recreational services are valuable for working students because it's critical to take good care of your mind and body. Take advantage of gym services, health consultations, and recreational spaces to recharge!
What are effective ways of balancing work and studies as a working student?
Every individual has their own ways of coping with the challenges of college life while also being part-time or full-time workers. You should listen to your own body and consider your unique circumstances but these tips are useful, too.
Have a sound plan and be organized in your academics and work. Start with a calendar with clearly-marked work and school activities, deadlines and deliverables.
Create a schedule but allow for a certain level of flexibility as life is unpredictable. Just make sure that you have enough time for studying as your main job is still being a college student – unless, of course, you have parental responsibilities, too.
Be realistic about your abilities and limitations since it's the foundation of a sound plan. You have to decide your priorities while also being realistic enough to acknowledge that these can change depending on circumstances.
Communicate with your family and friends as well as your employers and advisors. While not everybody will be sympathetic to your situation, it's still important that they are informed of your circumstances without being dramatic.
---
For some money-saving tips for college students, see:
How to Develop Your Financial Savvy While Still in School