Find Your Perfect School
Premium Schools is an advertising-supported site. Featured or trusted partner programs and all school search, finder, or match results are for schools that compensate us. This compensation does not influence our school rankings, resource guides, or other editorially-independent information published on this site.
Finding the most affordable online doctorate programs may not be easy, but we are here to help! At one time, pursuing a doctorate while working full time was practically an impossibility. That's no longer the case; with the continued progression of technology, it becomes easier and more affordable to attain a degree without ever having to step foot in a classroom.
According to the latest Bureau of Labor Statistics, investing in a doctorate is financially rewarding, as on average someone with a doctoral degree earns $2,513 more per month than someone with a bachelor's degree and $1,473 more than someone with a master's degree.
Statistically, those with doctorates also have the lowest rate of unemployment, 2.5% – compared to 4.1% of those with master's degrees and 5.5% of those with bachelor's degrees.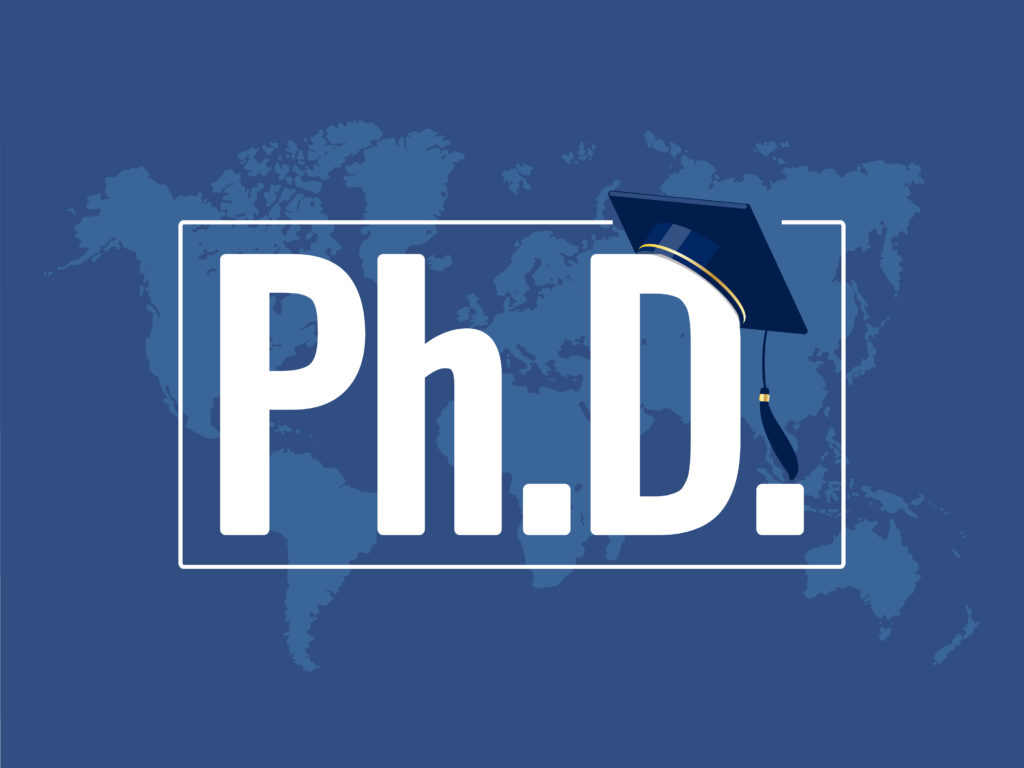 METHODOLOGY
Let us help you find the most affordable doctorate school program that fits your educational requirements for starting a new career, a job promotion, or simply meeting your personal goals. Our researchers at PremiumSchools.org utilize these indicators of excellent academic standards to locate exceptional doctoral degree programs designed just for you, and… your wallet.
The following schools are listed in random order. As every school displays its unique qualities and strengths, you should search our list based on your needs, career aspirations, and affordability.
The following factors were considered:
Offers online classes for flexible or convenient attendance without compromising hands-on training,
Exhibits rigorous, yet engaging and innovative training in doctorate coursework that takes into account the readiness of students to take the next step in their budding careers,
Taught by outstanding faculty consisting of experts experienced at the doctoral level,
Held in high esteem among academic agencies, industry organizations, and journalistic resources,
Displays stellar reviews and feedback from school alumni and students,
Offers a convenient application process,
Provides exceptional Student Career Centers, Resource Departments, and easy-to-use Learning Management Systems, where applicable,
Permits a wide range of scholarships, grants, and other financial support programs for eligible students,
Ensures the proper Accreditation in accordance with academic standards.
If you would like to learn more about our selection process, feel free to see our Methodology page!
Please note that the below-mentioned tuition costs are approximate at the time of this publishing, for they may differ from program to program. Please check school websites for the most up-to-date pricing information.
15 MOST AFFORDABLE ONLINE DOCTORATE PROGRAMS
American College of Education

Online Doctorate in Education
Incorporated in 2005, the American College of Education was established with the goal of providing high-quality, affordable, and accessible online programs. American College of Education is a B Corporation and a Dallas-based ACE Holdco PBC subsidiary.
ACE currently offers an extremely rigorous and demanding 64 credits Doctorate of Education in Leadership program with nine separate concentrations for students to choose from, including International Education, Instructional Leadership, Online Education, STEM Leadership, Higher Education, and Early Childhood Education.
You can achieve your EdD faster if you have a master's degree from ACE or an EdS or All But Dissertation (ABD) from another university. If you ever need assistance or guidance, you can easily reach out to professors and mentors as they are attentive and supportive of your success.
Tuition is very affordable at $306 per credit.
Accreditation:
Learn more about the Affordable Online Doctorate Programs in Education at the American College of Education's website.
Did You Know?
ACE is well-known for its annual Alumni Achievement Award, which includes travel expenses of up to $1,000 to and from commencement, an Alumni Achievement Award plaque, a speech during commencement, and publicity through a media release.
---
Montana State University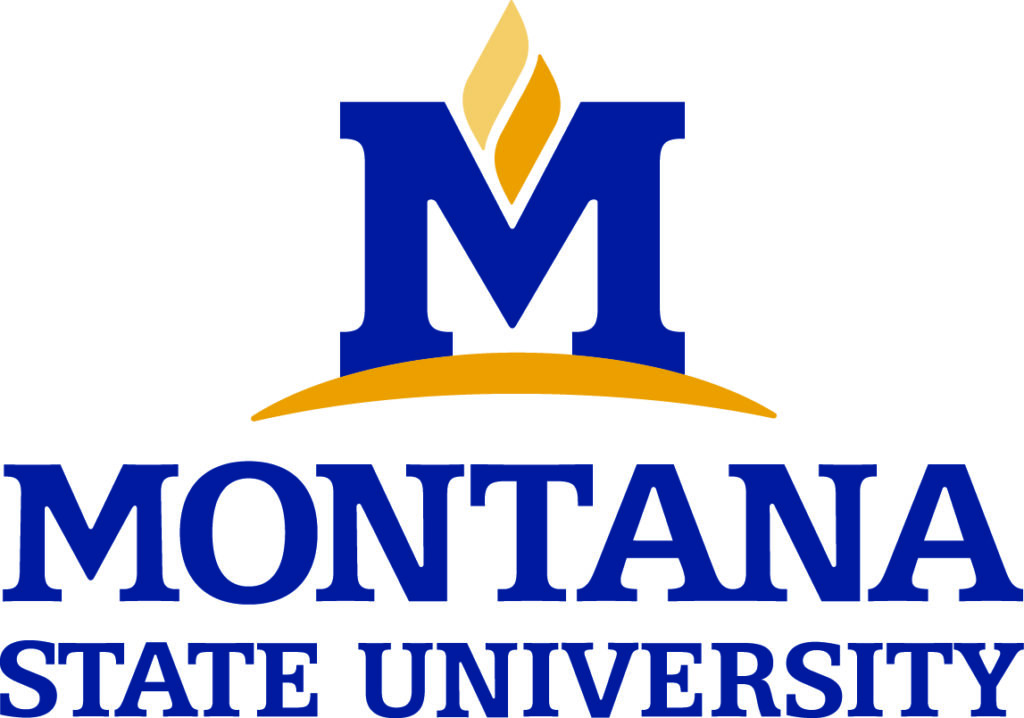 BSN to DNP Degree in Various Options
Montana State University was originally founded in 1873 as the Agricultural College of the State of Montana; 144 years later, MSU is the state's largest university, having a student population of over 15,000 and a student-to-faculty ratio of 19:1.
Montana State University currently offers online Doctorate in Nursing Practice programs, specifically a BSN to DNP in Family/Individual, a BSN to DNP in Psych/Mental Health, and an MN to DNP. The DNP degree, which was founded in 2013, will prepare you for advanced practice nursing by providing you with the knowledge, skills, and abilities needed to deliver clinical expertise, judgment, scholarship, and leadership at the highest level of nursing practice in primary health care settings.
You will be guided through the clinical elements by certified and experienced advanced practice registered nurse instructors and preceptors. You will direct your DNP academic projects in collaboration with doctorate teachers nationally known for their breadth and depth of knowledge.
The college provides educational preparation and exciting opportunity to practice in Montana's rural and frontier locations. Graduates will be qualified for national APRN certification as well as population-specific licensing
Tuition includes $2,783 per semester for residents, or $8,844 per semester for non-residents.
Accreditation:
Would you like more info about the Affordable Online BSN to DNP Programs? Take a look at MSU's website!
Did You Know?
MSU's fraternity and sorority system dates back 102 years. Until the 1980s, all Montana State University first-year students were given green beanies during the first week of orientation. Freshmen were required to wear the beanies during the first week of class to show their status as new enrollees. Anybody caught without a beanie would be placed in stocks in the middle of campus.
---
William Howard Taft University

Doctor of Education (Ed.D) Programs Online
William Howard Taft University originally began by offering continuing education programs to certified public accountants in 1976. Since then, the school has become a specialized institution of distance education.
The university currently offers online programs for a Doctorate of Education with three available concentrations; Leadership & Administration, Educational Technology, and Charter School Administration. Each concentration has a total of 60 credits, which students need to attain to graduate with an EdD from the University.
Before proceeding to the Core Courses, you should complete all Qualifying Courses and the Qualifying Examination. Before moving to the Dissertation/ADP Phase, you should complete all Core Courses and the Comprehensive Examination.
The program offers two modalities to its students; Independent Study and Directed Study. This option will allow you to transition from work to study efficiently. If you choose an Independent Study, you can begin the program on any six start dates throughout the year. If you choose the latter, you can start your studies on one of three different dates each year. Visit the Academic Calendar to learn more about the start dates. 
Tuition is $360 per credit.
Accreditation:
Are you interested in career advancement? Learn more about the Affordable Online Doctorate Programs at William Howard Taft University's website.
Did You Know?
William Howard Taft University was named after the 27th US President, William Howard Taft. Taft was the first president to throw out the first pitch of the baseball season, starting a tradition that is still going on today. The Washington Senators faced the Philadelphia Athletics in a game in 1910. The Senators triumphed 3-0.
---
Valdosta State University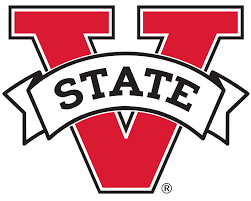 Online Doctorate Degrees in Education and Public Administration
Valdosta State University originally began as South Georgia State Normal College. The school has come a long way since its opening in 1913, from a college for women – with offerings in a two-year course in teacher preparation – to a flourishing university with over 11,000 students, which is part of the University System of Georgia.
Valdosta currently offers three 54-55 credit programs at the Doctoral level: A Doctorate of Education in Curriculum and instruction: Learning and Development, a Doctorate of Education in Leadership, and a Doctorate of Public Administration. 
You will benefit from their high-quality instructors, who have real-world experience and knowledge through years of learning, researching, and working in their respective fields. The recommended Ed.D. The course sequence will allow you to complete the program's course requirements in 24-30 months. However, you should note that all Doctorate programs in the university only accept regular students.
eTuition is $293 per credit hour.
Accreditation:
Valdosta has several doctoral options – Learn more about the Affordable Online Doctorate Education Programs at Valdosta State University.
Did You Know?
Valdosta State University was known as Georgia State Women's College, an all-girls school. In 1950, it became coeducational, and the name was changed to Valdosta State University.
---
University of West Georgia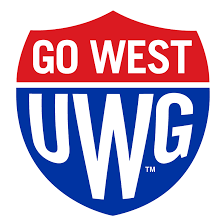 Online Doctorate of Education with Concentrations in Professional Counseling & Supervision, School Improvement & Nursing
The University of West Georgia originally began as an agricultural and mechanical university, established in response to a call for "more realistic educational programs for rural youth." Today, UWG has a student population of over 12,000 and a student-to-faculty ratio of 20:1.
The University of West Georgia offers five online Doctorate of Education programs, with majors in Higher Education Administration,  Psychology: Consciousness and Society, Professional Counseling and Supervision, School Improvement, and Nursing Education. All three programs contain 60 credits and are designed to be completed in two to three years, depending on how many courses you enroll in each term.
Courses in each degree track are offered entirely online in an asynchronous fashion; however, you must attend a two-day on-campus orientation before beginning your first semester. You will also need to visit the campus to defend your dissertation.
Tuition begins at $241 per credit hour.
Accreditation:
Learn more about the Affordable Online Educational Doctorate Programs at the University of West Georgia's website.
Did You Know?
Until the fall of 1965, no African-American students were admitted to the college. A teacher at Carver High Institution (a segregated school), Jeff Long, urged students to apply for admission to West Georgia in 1955 and 1956. Every senior applied, and every kid was turned down because of their color. Dr. Beheruz N. Sethna (President of UWG from 1994 to 2013) apologized to the Carver class of 1955 in 2002. A scholarship fund was established for the children of Carver students who were denied entrance.
---
Delta State University

Doctor of Nursing Practice Program with Four Options
Located in Cleveland, Mississippi, Delta State University was established in 1925. Its staff at the time consisted of a president, business manager, dietitian, and nine teachers, and its first graduating class had only 13 students. Today, DSU has over 3,000 students and a student-to-faculty ratio of 14:1.
Delta State University currently offers a Doctor of Nursing Practice program with four program options: 69 credits RN-DNP, BSN-DNP, 69 credits Post Master's (Non-FNP) DNP, 31 credits Post Master's (FNP) DNP – which vary in completion time from a year and a half to four and a half years. The program was created by the Robert E. Smith School of Nursing, which has stable national rankings and a tremendous track record of producing high-paying practitioners.
Non-FNP totals 1,020 clinical hours plus 420 scholarly project hours, while FNP scholarly project clinical hours are only 420. However, students with a master's degree will not be required to complete as many clinical hours as students in other pathways. Furthermore, part-time options are offered for all tracks to assist students with demanding work or family responsibilities. Students will, nevertheless, need to plan several on-campus trips each semester.
Tuition for graduate programs, part-time is $442 per hour.
Accreditation:
Are you looking to advance in your nursing career? Learn more about the Affordable Online Doctorate Programs in Nursing at Delta State University.
Did You Know?
Delta State is well-known for its school mascot, the Fighting Okra, and you don't see that every day. The Fighting Okra is Delta State University's unofficial mascot and an urban legend. It emerges on campus during unexpected times, mostly to annoy students and athletes.
---
Walden University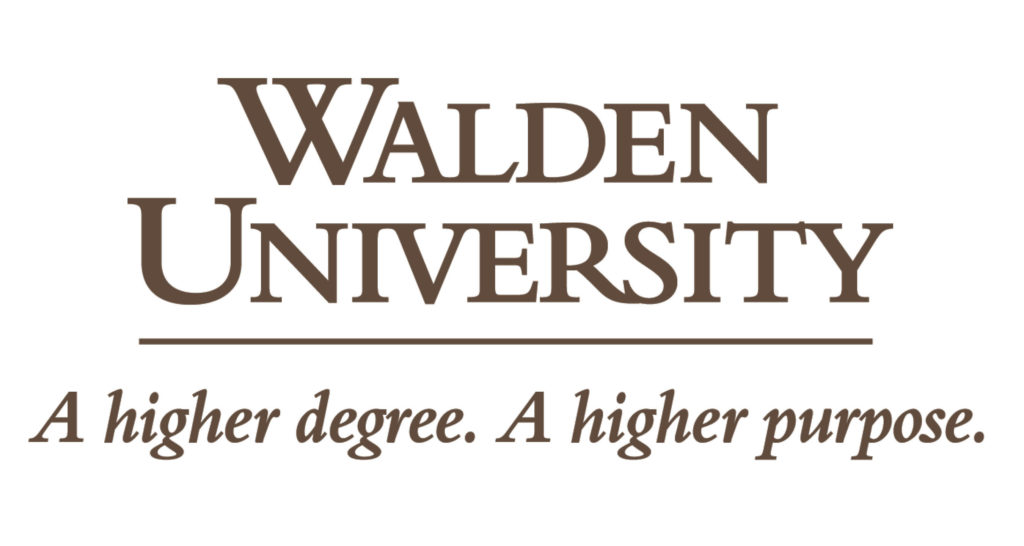 Online Doctoral Degree Programs with Many Areas of Study
Founded in 1970, Walden University now has over 60 online degree programs and over 300 specialties and concentrations. Walden lets students attain the worthwhile aims that underpin its motto: "A higher degree. A higher purpose." With the mission of providing opportunities for adults in the workforce to pursue doctoral degrees, Walden University is now a fully accredited university that offers online courses at all degree levels.
Walden has 25 online doctoral programs with over 150 specializations in nine different areas of study: Business Management, Criminal Justice, Social Work and human Services, Education, Nursing, Psychology and Counseling, Public Health and Health Sciences, and Public Policy and Administration.
All program allows up to 45 credits for transfer for a faster completion time of two to three years, with widely accessible online resources. Furthermore, new students can connect with an experienced Ph.D. student who can offer advice, recommendations, and direction.
Tuition costs vary widely, depending on your chosen area of study.
Accreditation:
With 25 online doctoral programs, how can you go wrong? Learn more about the Affordable Online Doctorate Programs at Walden University.
Did You Know?
More than 90% of Walden University's academic members hold doctorates. State teachers of the year, competitive award winners, Fulbright scholars and specialists, and present and past board members for professional and humanitarian organizations are among Walden's staff.
---
Governors State University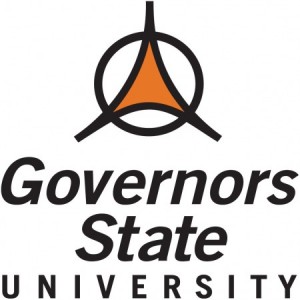 Doctorate of Education in Interdisciplinary Leadership Distance Learning Degree Program
Founded in 1969, Governors State University and its 750-acre campus are located just 30 miles south of Chicago, Illinois. The University currently has a student population of around 6,000 and a student-to-faculty ratio of 12:1.
Governor State University offers a 60-hour online Doctorate of Education in Interdisciplinary Leadership program, with 33 of those 60 hours spent in one of four unique concentrations: Higher Education Administration, Superintendent (P-12), and Not for Profit/ Social Entrepreneurship Leadership.
This curriculum will prepare you for leadership positions in academic and educational institutions such as K-12 schools, colleges and universities, post-baccalaureate training programs, school districts, education non-profits, and government agencies.
You'll focus on skills and themes such as organizational leadership, educational program assessment, fostering diversity in academic settings, conducting scholarly research, and leveraging research findings to improve educational outcomes.
Tuition is $477 per credit hour for residents.
Accreditation:
Learn more about the Affordable Online Doctorate of Education in Interdisciplinary Leadership Program at Governors State University.
Did You Know?
When others only talk about environmental sustainability, this university likes to set an example for its students, which is why it operates one of the state's largest solar-powered systems. They've also installed a wind turbine. Students not only graduate from college with book knowledge but also with practical experience.
---
Oakland City University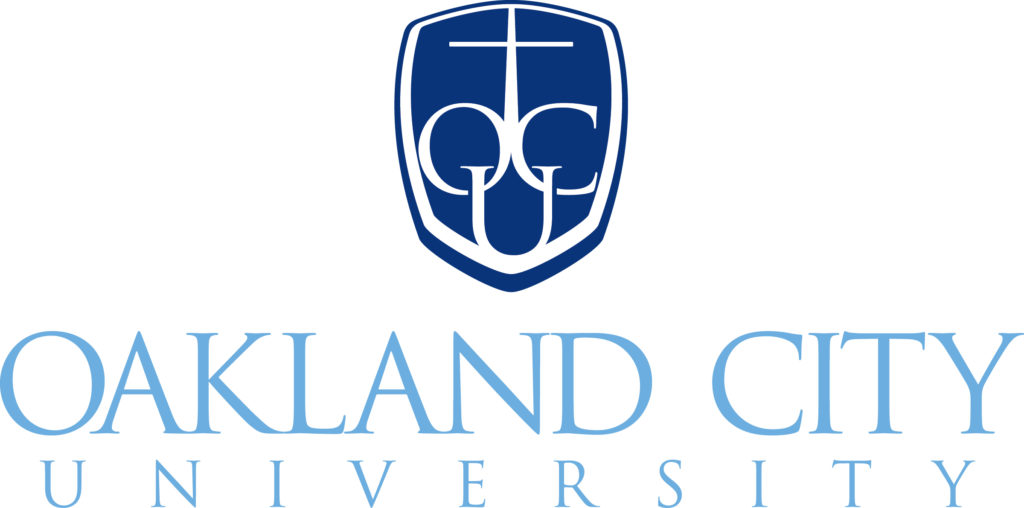 Online Doctor of Education Degree Program with Three Specializations
Oakland City College was founded in 1885 but didn't officially open its doors to students until 1891. OCU is the only university in the country to be linked with the General Baptist Church. Since achieving University status in 1995, OCU has grown to have an enrollment of over 1,400 students, while keeping the student-to-faculty at a low ratio of 12:1.
Oakland City University's online Doctor of Education program consists of at least 60 credit hours, not including the obligatory 30 credit hour master's degree. However, other graduate-level work may be given additional credit. The doctorate program offers three specializations: Superintendency, Curriculum and Instruction, and Organizational Management. Students in the program participate through Cohort Groups that are established each academic year and contain no more than 16 students.  
Each specialization is a terminal degree that requires students to go through rigorous research, analysis, implementation, and site-based practice procedures. In addition to completing coursework, you have to do an intensive internship incorporating an action research study, a cultural diversity project, and a capstone paper/project.
Tuition is $450 per credit hour.
Accreditation:
Are you ready to take your career to the next level? Learn more about the Affordable Online Doctorate Programs at Oakland City University.
Did You Know?
The magnificent Verdin custom-constructed 50′ clock and bell tower that greets you as you enter the school is dedicated to the passing of Jerry Phillips, Class of 1959, and professor from 1963 until retirement in 2001.  Furthermore, the clock represents the minutes and hours of faculty and staff service, reminding them of the passage of time as they pass by. The bells should remind everyone to examine the quality of their obedience and count their minutes through honesty, fairness, and loving kindness. Talk about traditions!
---
National University

Ten Online Doctorate Degree Options
National University was founded in 1996 to build upon the education foundations pioneered by the world's brick-and-mortar universities while using the Internet to offer a new form of quality education. 
NU currently offers 23 online doctorate programs, including Doctor of Education, Doctor of Business Administration, and Doctor of Philosophy in Psychology. National University takes a unique approach to the idea of student-teacher mentors. Students are partnered with one faculty member for each course, creating a class size of one and ensuring that students have a more personalized learning experience.
The one-on-one format is convenient, and personal attention is ideal for expanding your knowledge and getting higher degrees while working full- or part-time. However, do not expect to be spoon-fed. You must fulfill the high criteria, or you will fail, as is the case in most other prestigious schools of higher learning.
Tuition costs vary widely, depending on the area of study.
Accreditation:
Not sure which direction you want to go in? Take a look at all of the affordable Online Doctorate Programs that the National University has to offer.
Did You Know?
National University employs only doctoral-level staff, the majority of whom have completed their program of study at a regionally authorized institution of higher learning in the discipline in which they teach or create curriculum.
---
University of Kansas

Online Doctor of Medicine
Originally established in 1865, the University of Kansas has grown to encompass 13 schools and 27,000 students spread across their five campuses (Lawrence, Kansas City, Overland Park, Wichita, and Salina).
The University of Kansas currently offers three of the most affordable online doctor of medicine degree programs: a Clinical Doctorate in Speech-Language Pathology, a Doctor of Occupational Therapy, a Doctor of Nursing Practice, and a Doctor of Physical Therapy.
Their DNP program has separate curriculums for those who have completed a Bachelor of Science in Nursing degree or a Master of Science in Nursing degree. Aside from the online Doctor of Medicine, the university also offers a doctorate in Audiology, Education, Musical Arts, Engineering, and Doctor of Philosophy.
If you ever decide to enroll in the School of Medicine and live anywhere near Wichita and Kansas City, you can volunteer at the JayDoc Free Clinics. You'll run clinics for non-emergency and preventative care to the city's uninsured and underinsured populations. If you are from or near Salina, you have the opportunity to help with medical care at Ashby House, a facility for a vulnerable population.
Tuition varies per credit hour. See the University of Kansas' website for details.
Accreditation:
Check out these Affordable Online Doctorate Program options at KU's website.
Did You Know?
The University of Kansas is home to the state's only professional pharmacy and medical schools. Furthermore, KU's Cancer Center is the state's only National Cancer Institute-designated facility.
---
Washburn University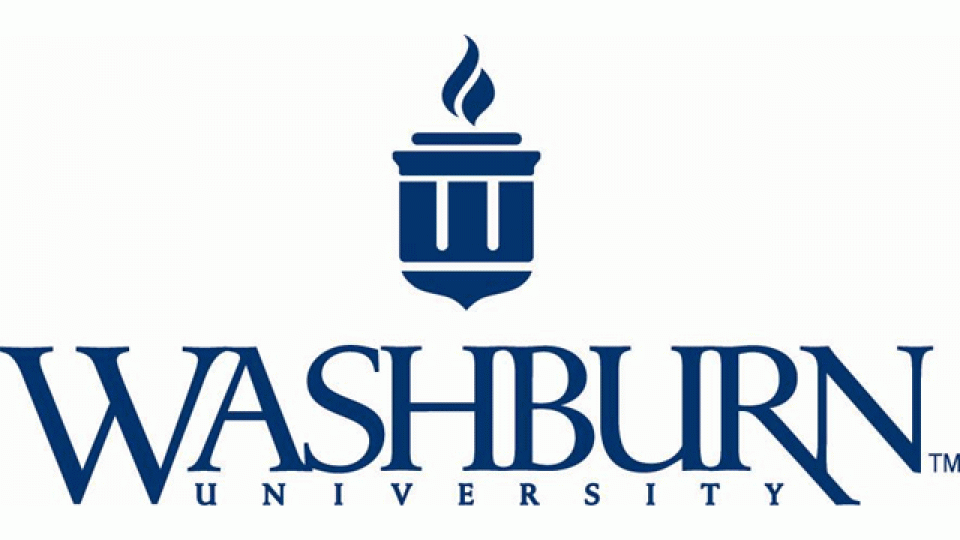 Online Nursing Doctoral Degrees
Washburn University was established in 1865 by members of the Congregational Church to create an institution to provide education to all people, regardless of race, ethnicity, gender, or income. WU has a student population of around 6,500 and a student-to-faculty ratio of 13:1.
Washburn University has three online Doctor of Nursing Practice programs: BSN to DNP, MSN to DNP with APRN-NP, and MSN to DNP without APRN-NP. DNP students receive a minimum of 1000 hours of direct patient care through preceptor-guided clinical experiences.
At the time of program enrollment, an MSN to DNP applicant who is nationally certified as a nurse practitioner may be given up to 500 clock hours toward the minimum 1000 clock hour requirement.
Tuition begins at $682 per credit hour.
Accreditation:
Would you like to know more about Washburn University's affordable online Doctorate degrees in Nursing? Take a look!
Did You Know?
Washburn's DNP degree focuses not only on the medical aspect but also places a heavy emphasis on entrepreneurship. This is the first DNP program in the country that includes MBA courses in the curriculum. With a strong focus on entrepreneurship, you can combine advanced practice knowledge and abilities with excellent business acumen.
---
Johnson University

Ph.D. in Leadership Studies Online
Johnson University, founded in 1893 as the School of Evangelists, was originally established under the principle "Open day and night to the poor young man who desires above every other desire, to preach the Gospel of Christ." Today, Johnson is a private, Christian university with a relatively small student population of only 1,171, and a student-to-faculty ratio of 14:1.
The Ph.D. in Leadership Studies program from Johnson University can be completed entirely online and is offered with six major concentrations: Educational Leadership, Organizational Leadership, Ministry Leadership, Philosophy Leadership, Theology Leadership, and Missional Leadership.
This degree is a 60-credit hour multidisciplinary program created for working individuals who want to learn about leadership through the lenses of the individual, organization, and society.
Aside from focusing only on information exchange, the school also gives extra attention to student-student and student-teacher communication and connection, thus a cohort-based program. You will be working with other students, professors, and alumni throughout the program duration.
Tuition is $675 per credit hour.
Accreditation:
Learn more about the online Ph.D. in Leadership program at Johnson University.
Did You Know?
Johnson University hosts one of the best annual Research Summit, including brief seminars led by professors and/or guest speakers and face-to-face networking with faculty and peers. These Research Summits are entirely optional, but doctoral students enrolled online can attend.
---
Old Dominion University

Online Doctorate Degrees in Nursing and Education
Founded in 1930, Old Dominion University was originally established as the College of William and Mary, the second oldest university in the United States (royally founded in 1693). Since earning its independence in 1962, Old Dominion has continued a steady pattern of growth, today it has a student population of 24,672 and a student-to-faculty ratio of 19:1.
Old Dominion University is accredited by the Southern Association of Colleges and Schools Commission on Colleges (SACSCOC) to award baccalaureate, master's, education specialist, and doctoral degrees.
Old Dominion offers eight online doctorate degree programs, including Doctor of Nursing Practice and Doctor of Philosophy in Education. FNP, PMHNP, and Nurse-Midwifery specializations are the only specializations available for full-time students. Full-time and part-time study options are available for the other doctoral degrees.
All tracks necessitate a total of five campus visits. The full-time plans are expected to take two years to complete. Part-time programs have varying completion times. Students should expect to spend three to six hours per week on coursework per credit.
Tuition is $551 for Virginia Residents and $595 for out-of-state students.
Accreditation:
Need more info? Learn more about the Affordable Online Doctor of Nursing Practice Program at Old Dominion University.
Did You Know?
Old Dominion University takes its name from one of Virginia's state nicknames, "The Old Dominion," which was bestowed upon the state by King Charles II of England in recognition of the state's devotion to the throne during the English Civil War.
---
Liberty University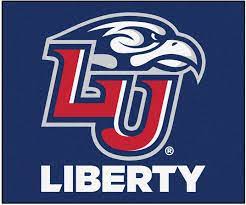 Doctor of Education in Educational Leadership
Liberty University was founded in 1971. They are based in Lynchburg, VA, and have grown from 154 students to over 15,000 residential students. As a faith-based school with Christian values, they will prepare you for life, teaching you the skills you need to succeed in your career, as well as your personal life.
Liberty University offers 54 credit hours online Doctor of Education in Educational Leadership degree program if you are interested in taking your career in education to the next level.You'll learn about best teaching practices, university administration, and the historical development of the American higher education system, among other things.
Your research courses will lead to a capstone project that will promote real-world application. With a capstone project, you will conduct your own research and contribute new knowledge to the field.
Tuition for Educational Doctoral degrees begins at $650 per credit hour.
Accreditation:
Check out additional information about Liberty University's affordable Doctor of Education in Educational Leadership online degree program.
Did You Know?
Residential students must complete 20 hours of community service per semester as part of Liberty University's goal of servant leadership and service. As a result, they volunteer over 300,000 hours in the community and on campus each year. In addition, the university launched LU Send Now. They have already had teams assist in the aftermath of disasters such as the floods in South Carolina and tornadoes in Mississippi.
---
Traditional brick-and-mortar doctoral degree programs are expensive, and tuition costs are a major deterrent for most. They also appear to be unsustainable, particularly for people who work full-time. However, depending on your area of focus, many doctoral programs – especially online versions – are within reach.
Generally, you can find reasonably priced doctoral or Ph.D. programs in healthcare, education, or business-related subjects, as they are the most popular. So, don't put off achieving your academic goals any longer, sign on today and get started earning your doctorate!
---
FREQUENTLY ASKED QUESTIONS
What are the most affordable Doctoral degrees to earn online?

Doctoral degrees are the highest educational achievement imaginable, and only a few people hold this degree. They bring with their prospects for promotion, new opportunities, and prestige. While obtaining a doctorate often leads to increased compensation and leadership in your profession, it also necessitates a significant financial commitment. Below are the few known to be affordable online Doctorate fields:

Education
Healthcare
Business Administration
Organizational Leadership
Psychology

What Questions Should I Ask When Obtaining an Online Doctorate Program?

Finding an online Ph.D. program directly related to your profession can be difficult, but it is possible if you ask the correct questions.

Once you've reduced your options down to a few key players, you'll want to take a few more steps to evaluate the program entirely—and the results you can expect. It is best to meet or speak with the program chair and ask five significant questions concerning its accrediting authenticity and the student experience.

Are you accredited on a regional or national level? And what is the state of your accreditation?
How easy is it to get in touch with the mentors here?
What is it like to be an online student at this university?
What resources will I have access to as part of this program?
Will I be able to get help with my dissertation?

If you have any worries about the accrediting agency's legality, check to see if it is recognized by one of two authorities: the Council for Higher Education Accreditation or the U.S. Department of Education. The latter features a College Navigator service that allows students to check the accreditation of any institution they are thinking about attending.
What is the Cost of a Typical Online Doctorate Program VS an Affordable Online Doctorate Program?

The cost of tuition for online Ph.D. programs varies. Costs are affected by various factors, including program length, available financial aid, and whether the school is private or public. Doctoral programs typically provide more financial assistance than master's programs. According to EducationData.org, the average cost of a Ph.D. degree is $114,300. However, you can find a quality program with tuition costs of approximately $400 to $600 per credit hour. 
Do Online Doctorate Degree programs provide financial aid options to students?

Many institutions provide financial aid to full-time online Ph.D. students, and there are no differences in application, requirements, or qualifications between on-campus and online programs. In general, doctoral students are eligible for student loans, assistantships, and scholarships. Furthermore, many corporations/companies assist their employees who desire to pursue a Ph.D. and help finance students' tuition and research fees.
Is There Any External Financial Aid Available to Doctorate Students?

Interested students can apply for various scholarships to assist their studies. The six grants listed below are just a few examples of scholarships that might help students avoid debt.

Army Nurse Corps Association Scholarship

Active-duty servicemembers and veterans who worked as military nurses can apply for financial assistance of up to $3000. This scholarship is also open to military spouses and other dependents.

Don't Text and Drive Scholarship

This scholarship is available to candidates majoring in any subject from Digital Responsibility. Scholars that are selected will get up to $1000 in financial assistance.

ACS Cancer Nursing Scholarship

The American Cancer Society provides this scholarship to Ph.D. candidates for two years at a time, with the opportunity to extend the award for another two years after the initial award period. Preferred recipients are pursuing careers as nursing scientists in cancer nursing research. Scholars can receive up to $15,000 in financial aid.

NLN Foundation for Nursing Education Scholarship

The National League for Nursing is the only membership organization in the United States that provides Ph.D. scholarships to nurse educators. The award aims to contribute to a diverse workforce of nurse educators by assisting master and doctorate students in entering the field and advancing the cause worldwide. Scholars might get up to $8000 in financial aid.

SMART Scholarship

The SMART Scholarship for Service Program, which stands for Science, Mathematics, and Research for Transformation, provides tuition assistance to students at all levels of study, including Ph.D. students, in one of 19 STEM-related fields of study. Recipients receive a full scholarship for tuition and fees, a health insurance allowance, and a stipend for personal costs. Furthermore, after completing their particular degree program, recipients have assured job placement with the Department of Defense (DoD).

Ford Emerging Voices Scholarship

In collaboration with the Alliance for Women in Media (AWM), Ford Motor Company provides financing to two women pursuing a graduate degree in any area. Scholars might get up to $3000 in financial aid. However, scholarship awardees earn more than just money because AWM requires them to publish up to four blog articles for the organization's blog.
---
At PremiumSchools.org, we strive to bring you the most updated information on affordable tuition program options. Check out these rankings: