Find Your Perfect School
Premium Schools is an advertising-supported site. Featured or trusted partner programs and all school search, finder, or match results are for schools that compensate us. This compensation does not influence our school rankings, resource guides, or other editorially-independent information published on this site.
When you hold a bachelor's degree in Adult Education Learning, you can train, teach, and help adults in business, education, or other professional settings. Through this diverse field, you can help adult students to prepare for job interviews, teach literacy courses at their local college, or create and implement training programs for employees.

A bachelor's degree in Adult Education Learning generally varies in their goals for students. Some programs are designed for students who have already established their respective careers but still need to earn undergraduate degrees for better marketability and increased credentials.
Others are created for learners who wish to teach adults or youth in vocational education like literacy or technology. And then there are adult education programs that prepare students for training and leadership roles in various organizations.
Many graduates with an Adult Education Learning degree become instructors in colleges, universities, or vocational or technical schools. Federal data has disclosed that that adult literacy instructors earn about $59,720 per year. Career and technical teachers earn more at $61,160 per year.
---
Check this out: Best Schools with Online Bachelor's in Secondary Education
---
Quick Summarization
A Bachelor's in Adult Education Learning usually requires a concentration, like technical skills or career development. Students interested in this program will have to take a combination of general education courses and classes that are all geared towards their majors such as curriculum development or communication.
In some schools, their adult education program will require students to complete an internship. In general, adult learners must complete at least 120 credit hours of the program, although some schools acknowledge transfer credits from previous college courses, military experience, or work.
Adult Education degrees are offered in various formats, including an online program, on-campus learning, or hybrid.
Methodology
For those who are looking for online bachelor's programs in Adult Education Learning, we have compiled the 10 best online bachelor's degrees for you!
Each college and online program was picked based on these factors:
Delivered 100% online or in a hybrid learning format to give students more flexible program options without compromising their personal and professional obligations,
Offers student services, 24/7 online assistance, and other types of support students may need during their online classes,
Offers flexible yet rigorous coursework plus an extensive Adult Education Learning program curriculum while promoting confidence, critical thinking, problem-solving skills, and creativity as primary attributes required in professional education,
Features practical and collaborative courses and presentations, on top of the online theory coursework, using innovative teaching techniques,
Hosts online classes, virtual discussions, and undergraduate coursework on a robust Learning Management System,
Taught by exceptional professors with ample experience in the field of Adult Education Learning, and are terminal degree holders,
Offers cost-effective tuition options, transfer credits, and financial aid programs like scholarships, military discounts, and grants,
Regionally accredited by the relevant colleges and schools commission agencies.
Check out our Methodology page to see how our ranking process works.
---
2 Best Online Bachelor's in Adult Education Learning
---
University of Dayton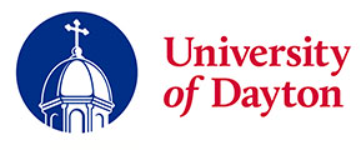 The University of Dayton is a Catholic research university that emphasizes service community, and faith in all of its academic programs. The school offers more than 80 bachelor's degrees and 50 continuing education courses across five colleges.
For those who want to teach grades 7-12, the school offers a BSE in Adolescence to Young Adult degree program where students can choose their concentration ranging from language arts to mathematics to sciences. On top of the content courses of the concentration, they will also take education courses, including:
Teaching, Learning, and Management
Educating Diverse Student Populations
This Adolescence to Adult Education Learning program will require students to undergo field experiences plus a student teaching in their final year.
The University of Dayton is Higher Learning Commission-approved.
---
Franklin University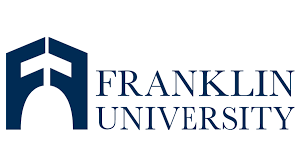 Franklin University is a private, nonprofit online college based in Columbus, Ohio that offers courses mostly delivered online, although there are on-site programs offered at its campus in Columbus' Discovery District. Among its online programs is the Bachelor of Science in Adolescence to Young Adult Education.
This is a 120-credit hour online coursework in 6,8,12 and 16-week courses.
Students interested in this online program will develop the skills and knowledge necessary to become outstanding high school or middle school teachers in Ohio.
Thru this AYA Education Program, students will combine practical applications and theories to learn how to inspire greatness among students.
The professors and co-operating teachers are industry experts, and students can take advantage of free books, low tuition, and financial aid.
This online program holds accreditation from the Council for the Accreditation of Educator Preparation (CAEP). Franklin University is regionally accredited by the HLC.
---
Additional info in the field of Education: Best Online Bachelor's in Math Education Programs
---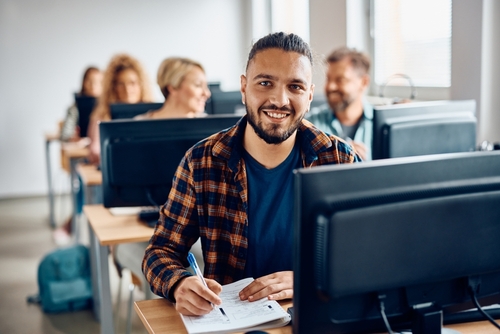 Top Careers in Adult Education
When it comes to finding careers in Adult Education Learning, your options are endless. These careers usually involve helping adult students reach their full potential and meet their future goals. These objectives include earning a high school diploma, gaining basic skills and literacy, learning new skills, or brushing up on old and lost skills, among others.
Adult Education Learning professionals can find jobs across different work settings including universities and colleges, community colleges, community centers, nonprofit organizations, and government agencies.
With so many possible careers in the field of adult education, below are five of the most in-demand and lucrative ones.
Educational Administrator
Human Resources Training And Development Managers and Specialists
Career Counselors
College Professors
Adult Literacy and Remedial Education Teacher
Educational Administrator
A solid foundation on how to educate adults will prepare a student to work as an educational administrator. This kind of position is served in different capacities and normally requires at least a master's degree or some continuing education courses.
Positions include a department head, university dean, career development administrator, educational nonprofit leader, and other types of organizations serving an adult population. An educational administrator must have a basic understanding of human development, be well-versed in educational protocols, and be adept in handling tasks of these jobs.
Human Resources Training And Development Managers and Specialists
Training, educational, and development programs are regular parts of the corporate culture. Somebody has to create, execute, and assess these training programs. A professional in Adult Education Learning has a clear understanding of the processes involved in educating learners in this demographic. This is why a human resources training specialist is one of the best jobs in adult education, according to Labor Statistics data.
Career Counselors
Students with degrees in Adult Education Learning make good career counselors. These professionals are the ones that determine the interests and aptitudes of people to assess which type of jobs are most fulfilling for them. These professionals also teach people how to look for jobs, create resumé, and master their interview skills.
In this position, teaching is very important, along with understanding specifics related to adult learning like identity information, human development theory, adult literacy, and adult learning theory, among others.
College Professors
Adult or nontraditional students are common at colleges and universities these days. An extensive background in human development and adult learning styles will make an Adult Education Learning degree holder in adult education in a unique position to help students in their academic pursuits.
Adult Literacy and Remedial Education Teachers
Adult literacy professionals provide the foundation adults need for their basic literacy understanding. This can be in the form of adult basic education, GED prep, life skills coaching, remedial math skills, or coaching in English as a second language.
Courses in Adult Education
Adult education programs are designed to provide students with the skills and knowledge they need to become efficient teachers to adult learners. In general, adult education programs include the standard general education courses. Some schools provide specialized courses as well.
The core curriculum in adult education learning includes courses like program development and planning, educational leadership, and research in adult and higher education. The more specialized courses cover topics like student services in adult education, professional education, and internship opportunities.
Of the many courses and specializations surrounding adult education, here are some of the most common ones.
Diversity in Adult Education
This course will introduce students to instructional strategies and theories for teaching nontraditional students from different nationalities and cultural backgrounds. Students will delve into finding ways to make their curriculum more culturally competent. On top of understanding cultural differences, students will also learn how they can successfully accommodate neurodiverse learners and students with disabilities.
Adult Development
In this course, students will study the emotional, cognitive, physical, and social development of adults across the lifespan. This will cover theories of normal and abnormal personality development, theories of learning, and factors affecting human development.
The Adult Learner
Here, students will explore more on adult learning theory and how they can use learning theory in instruction to inspire motivation in non-traditional learners. This will also touch on the differences in pedagogy for adults and children, the developmental challenges of adulthood, and the instruction methods used in applying adult learning principles.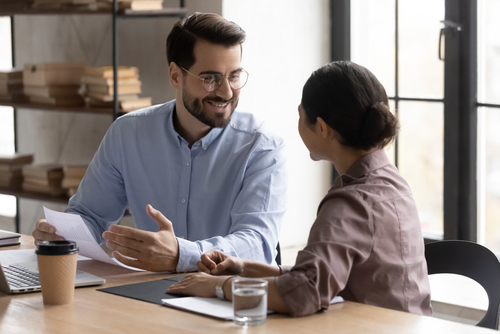 Licensure and Certifications for Adult Education
Adult education involves a lot of subject matter specializations and disciplines. These degrees pair well with many certifications and licenses in specific areas. Would-be teachers need to have state teaching certifications and licenses to teach in institutions or public schools.
Students can also earn alternative certifications and licenses in specific subject areas.
State Teaching License
Future adult education professionals must be certified or licensed in the state where they plan to teach. State certification or licensure requires a bachelor's degree, the completion of an educator preparation program, passing certification tests, and submitting applications to relevant state boards.
TEFL/TESOL Certificate
A TESOL or TEFL certificate allows people to teach ESL. They need these internationally recognized certificates to teach English abroad.
American Board English Language Arts Teacher Certification
This is a nonprofit that provides alternative teaching certifications to eligible individuals. Students may pursue self-paced online programs in several subjects, including English. Those who wish to obtain this certification must pass the professional teaching knowledge exam.
---
Frequently Asked Questions
What can you learn in an Online Bachelor in Adult Education degree?
The online adult education degree provides students with the strategies, knowledge, and skills they need to become successful adult education professionals.
What are the usual requirements for an Adult Education degree?
Although requirements generally vary, most states need Adult Education Learning professionals to have at least a bachelor's degree in any subject. This is why most schools will include general studies in the liberal arts in their curriculum.
Key Points to Ponder
Many online programs in Adult Education Learning today are very flexible, thus allowing students to choose their majors and courses that will work around their schedules.
An online degree in Adult Education Learning removes a huge portion of college education expenses since students will no longer have to have a budget for housing and transportation.
It helps to look for schools that offer flexible payment options! Most schools today offer financial aid in the form of scholarships and grants.
---
Are you thinking about going back to college? Check this out first: Adults Returning To College: The Best Resources and Support