Find Your Perfect School
Premium Schools is an advertising-supported site. Featured or trusted partner programs and all school search, finder, or match results are for schools that compensate us. This compensation does not influence our school rankings, resource guides, or other editorially-independent information published on this site.
Companies use various advertising methods to promote their brands, products, and services. More focused and fundamentally different in principles from a marketing degree online, advertising can move consumers to take action.
For one, advertising can help you develop customer trust, attract new customers, and inform them about your products. Delivered on diverse channels, advertising primarily happens when professionals make copies, create media, or make artwork that evokes emotions, piques curiosity, and generates buzz.
Advertising specialists bring in revenues and sales for businesses by overseeing campaign implementation, coordinating events, reviewing sales data, and interpreting social media marketing data.
The Bureau of Labor Statistics projects a 10 percent job growth for advertising specialists and professionals. In the next decade, those with a Bachelor's in Advertising may benefit from higher-than-average annual incomes and flexible career paths. You can expect to land a career in diverse industries such as digital media, marketing, communications, human resource management, and industrial businesses.
Quick audio summary:
Quick Summarization
A degree in Advertising allows you to help businesses reach their target market and audiences, establish and formulate brand strategies, and influence consumer buying behavior. Students can gain the technical and business skills to compete in today's digital world by pursuing an online Advertising degree.
---
More Valuable Info: Best Online Bachelor's in Business Management with a Concentration in Digital Marketing
---
Methodology
If you want to explore this industry and land a job in the advertising sector, enrolling in the best online bachelor's in Business Management with a concentration in Advertising is the best path.
An Online Bachelor's in Business Management with a concentration in Advertising is a sound choice in this highly advanced technological world. Graduates of this program emerge as experts in delivering information through conventional and digital media.
An excellent Business Management online undergraduate program with an Advertising concentration should fit your personal and career goals. We put together ten programs with these standout features:
Offered by a US college or university that is accredited regionally,
High-quality Advertising coursework delivered in a blended or fully online format,
Top-quality instruction from professors with expertise in the advertising field,
Learning Management Systems that allow for easy and convenient digital access to the Advertising coursework and virtual classes,
Financial aid and tuition assistance programs for qualified students,
Esteemed by industry organizations and the advertising community for producing excellent graduates.
For more information about our ranking process, please check our Methodology.
10 Best Online Bachelor's in Business Management – Advertising Concentration
Point Park University
Location: Pittsburgh, Pennsylvania
Point Park University delivers an online Bachelor of Arts in Public Relations, Advertising, and Social Media degree. It comes in a virtual format with courses that prepare you for a successful career in advertising, marketing, and related fields.
With hands-on classes and a capstone project, you'll learn how to develop a fully integrated marketing campaign for a corporate or non-profit client and gain experience and tools. After completing this online degree, you'll be more than ready to get displaced in big advertising and media companies worldwide.
Some of the job positions that await you after this online education are the following:
Social Media Marketing Manager
Brand Specialist
Advertising account executives
Public relations specialists
Public Relations, Advertising, and Social Media Marketing courses at Point Park are available online or on-campus and taught by professionals dedicated to preparing students for a career. You gain an immediate advantage in the job market when you combine coursework in PR and advertising. Since this comes in flexible formats, you can take classes anywhere and anytime.
---
Liberty University
Location: Lynchburg, Virginia
An important avenue of potential growth is lost without digital marketing efforts. And every business is aware of this. Hence, the demand for advertisers is increasing worldwide. To meet such demand, it's a great decision to enroll in an online Bachelor of Science in Business Administration – Digital Marketing and Advertising at Liberty University. You can measure your advertising efforts' success by discovering the key performance indicators for digital marketing.
By gaining a digital marketing and advertising degree, you can identify strengths and areas for business improvement. But, you become a primary contributor and asset for your employer. It can improve revenues and market shares if you possess broad business knowledge and digital marketing expertise.
The quality of your education is one of the most important factors to consider when choosing a digital marketing university. Aside from business core courses, you can expect to take lessons from the following subjects in digital marketing and advertising:
Web analytics
Mobile Marketing
Customer retention
Site optimization
Liberty's BSBA in Business Administration program will help you become more competitive by developing your technical, creative, and business skills. But furthermore, you will be equipped with all the digital marketing and advertising methods and techniques to improve business landscapes.
---
Grand Canyon University
Location: Phoenix, Arizona
A Bachelor of Marketing and Advertising at Grand Canyon University will exceed your expectations. This online degree program includes marketing strategy, customer relationships, and research. It's a good preparation for becoming a market research analyst, sales manager, social media manager, or advertising professional.
GCU's Bachelor of Science in Marketing and Advertising develops your business skills and creativity. Both on-campus and online bachelor's degrees in marketing and advertising prepare students to compete for entry-level marketing and advertising jobs. You will obtain knowledge of general business practices and skills specific to your field of study through this online program.
Here are some of the core courses that are integrated into this advertising program:
Business operations
Business communication strategies
Legal, ethical, and values-drive business practices
Information literacy and data analysis
---
University of Florida
Location: Gainesville, Florida
UF has offering of an online Bachelor of Science in Advertising: Persuasive Messaging degree program. This is among the best advertising programs in the country. Employers today seek graduates with knowledge and experience that balance conceptual frameworks with professional skills. And this is exactly what you can become after finishing this degree.
This degree's curriculum includes business strategy, research, analytics, marketing, and branding. Students will also be prepared to work in a technologically changing market that is culturally diverse. Through CJC's experiential study abroad learning courses, students can gain hands-on experience.
Eventually, at the end of the program, here are some of the job occupations that you can apply for:
Media Specialist
Account Manager
Project Manager
Businessman
Market Researcher
Social Media Management Expert
Advertising Copywriter
Digital Media Strategist
---
The University of Texas
Location: Dallas, Texas and several other locations throughout Texas
The University of Texas comes with an online media advertising degree program fit for prospective students like you. The online advertising, marketing, and media program provides a solid foundation to build your career.
The program offers a multicultural learning experience and combines theory with practice to provide you with a broad foundation of knowledge. The course will teach basic copywriting and design skills, strategy, planning, media, and research. Your portfolio will also include the development of a fully integrated advertising campaign for a designated client.
Your online advertising degree will be more valuable since many organizations hire advertising and marketing professionals. Many non-profits and businesses of all sizes also have their own marketing and communication departments besides traditional agencies. They provide students with case studies and real-life simulation exercises in their online classrooms to better understand the advertising world.
Some of the required courses to take in this online program are:
English
Social Science
Economics
History
Mathematics
Literature
Courses and workshops prepare students for entry-level careers in market research. You will also have a lot of communication courses in this online advertising degree. As a result of these diverse course inclusions, you become well-versed in multiple fields.
---
Appalachian State University
Location: Boone, North Carolina
With the Bachelor of Science in Advertising at Appalachian State University, you will use App State Online to learn online classes. Study advertising topics like brand communication, advertising copy and design, media ethics, international retailing, or media planning online. As a graduate of the App State Online program, you will be able to connect with consumers through engaging brand experiences and develop the knowledge, skills, and expertise you need.
Research, communication, marketing strategies, project management, and social media skills are just some of the skills you will learn through this program. You can work in social media campaigns, brand strategies, and business positionings in different markets. It is essential to use social media management for effective business-to-business and business-to-consumer communication. Hence, you should expect to be a master of social media after graduation.
You will learn advertising, communication, and marketing skills throughout this online course. You will gain the skills to connect with consumers through your courses. Enrolling in this online program allows you to choose from two emphases: Creative advertising and Strategic advertising.
---
Florida International University
Location: Miami, Florida
The BS in Public Relations, Advertising, and Applied Communications from Florida International University is in high demand for those pursuing careers in business, government, and non-profit organizations and public relations, marketing, advertising, branding, and communication education. In this degree program, students explore various disciplines necessary for developing and creating effective copies.
Students in this diverse and customizable program can learn to develop and implement effective and clear communication strategies and apply creative strategies to corporate and public media campaigns. A wide range of persuasive communication skills is taught throughout the program. To learn about organizational communication and its relationship to the public, students will examine its successes and failures.
Students learn communication, public relations, advertising, and marketing skills. Courses are available that enhance students' abilities to write, speak, and present professionally. Research in applied communication, digital communication, and communication theory are other topics covered in the program to enable students to generate an impactful, relevant message that will reach consumers effectively.
The program also prepares students for further study in psychology, law, research, and other disciplines that can be used to improve communication within organizations and businesses.
---
Johnson and Wales University
Location: Charlotte, North Carolina
Johnson and Wales University offers an online advertising and marketing communications degree program. You must develop creative and strategic skills to excel in advertising or marketing. Get ready to launch effective campaigns by applying your learning from advertising areas such as:
Qualitative and quantitative research methods
Sales promotion
Consumer behavior
Public relations
Media planning
Public relations
---
Savannah College of Art and Design
Locations: Atlanta and Savannah, Georgia
Savannah College of Art and Design is another institution that provides high-quality learning in Advertising. Many SCAD students pursue double majors or related minors to vary their skills and enhance their professional prospects. SCAD promises academic excellence in its online Bachelor of Science in Advertising multi-degree program.
Some of the major courses you need to take are:
Art Direction
Digital Production
Integrated Brand Marketing
Copywriting
Motion Media Design
Typography
Art Design
Many SCAD students frequent industry competitions, and are recognized for their creativity. As they are taught innovative advertising in a collaborative environment, SCAD students develop technical skills, creative vision, and learn about teamwork.
---
Academy of Art University
Location: San Francisco, California
An online advertising degree is offered at the Academy of Art University. Courses are taught by the same industry professionals who teach on campus. Students can customize their program and choose elective courses. In addition to delivering online learning materials, the Academy provides one-on-one sessions with instructors and directors or regular mentor chats for online students.
Instructors present and teach the coursework through diverse media such as lectures, digital copies, online presentations, interviews, interactive videos, and live streams. The Academy features a custom Learning Management System for online students, who may also choose to attend both in-person and online classes.
The faculty developed a program specifically for Art and Design. They continue to innovate the curriculum and add features to their LMS based on feedback from students and instructional designers.
---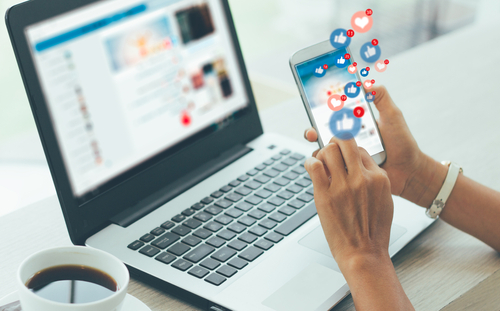 How to Land a Job in Advertising
There is a high level of competition in the advertising industry. Since the US is the largest advertising market, there are thousands of job opportunities in this field! However, it's important to earn pointers on how to land a good job. You'll need to acquire an education, earn some work experience, hone your raw talent, and apply some more tips below if you want to become an advertising professional:
Create a portfolio.
Portfolios support how serious and committed you are to your craft. Nowadays, potential employers require looking at them before hiring you. The company that employs you is investing in you; investing in anyone isn't something to take for granted. Hence, gathering and building your portfolios as you go through college and earn experience is vital.
You can showcase your creative side to potential employers by creating samples such as spec ads or mock marketing campaigns. Showcase your talent by participating in several advertising projects and creating a sturdy portfolio.
Invest in education that enhances your qualifications.
To get a job in advertising with no experience, it can be beneficial to study academically. This is the top reason to enroll in an online advertising bachelor's. To work in the industry, you need not study advertising specifically. However, finishing an online bachelor's degree in a related field would be ideal.
A strong sense of determination and exceptional communication skills are what you need to demonstrate. Candidates should also research the sector before applying. Keep up with industry trends by following key advertising agencies and publications.
Acquire experience.
Experience is key when it comes to staying ahead of the competition. There's no question that an employer favors applicants with actual work experience over someone who has just graduated from college without experience. If you're the latter, you can acquire experience through internships in advertising firms or doing entry-level work on a part-time basis. These are your first crucial steps to the career ladder.
The employer wants to see that you have done the job, not just your diploma and certifications. Fortunately, many online marketing degrees and programs come with marketing internship opportunities. If you want to earn extra dough while still studying college, browse part-time job opportunities online. Public relations or advertising sales agents are also related fields you can explore.
Develop a career plan.
Land a job in Advertising by developing a solid and realistic strategy or plan. To land your dream advertising job, you will most likely have to figure out a surefire way that will work in your favor. Make sure your application stands out by defining your unique selling proposition.
The first step in your career plan should start with your CV or resume. Ensure that your CV stands out from the rest. And add as many work experiences, certifications, and credentials as possible.
Nurture your skills.
Finally, you must evaluate and assess your soft and hard skills. You should also possess strong communication skills and graphic design or copywriting abilities. Creative professionals must possess a strong sense of interpersonal skills.
Advertising needs you to apply more than just what you've learned from an advertising school. It's best to constantly check your strength and weaknesses and see how you can hone your skill sets.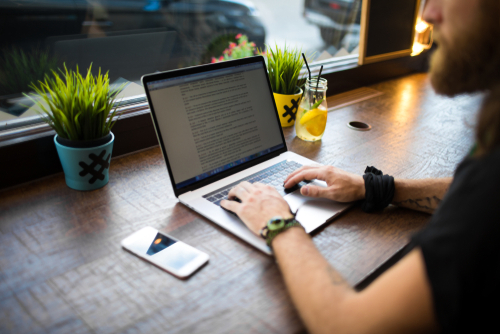 Top Jobs in the Field of Advertising
Brand, Advertising, and Promotions Managers
In recent years, consumers have begun seeking brands that offer more choices and are less reliant on algorithms. Consistent branding across advertising and campaigns is the responsibility of brand marketing managers. Keeping a brand relevant, up-to-date, and exciting for customers is the role of brand managers. To change the public perception of a brand, brand managers find ways to promote it.
Even though branding has always been important, this trend will likely make it even more so. Businesses do not appeal to people as much as brands do. Brand sustainability will be enhanced by having a solid brand. And every company out there would need an effective brand manager. As brand ambassadors, they promote brands across all channels and experiences to make them iconic.
Art Directors
Art directors are responsible for creating the look and feel of advertising campaigns. This is a high position that manages designers, prepares budgets, and meets the advertising team's deadlines. A designer decides what photographs, art, or other elements should be used in a design. Art directors are in charge of the visual style and images for magazines, newspapers, merchandise packaging, movies, and television productions. The designer creates the overall design and directs the development of artwork and layouts by others.
Copywriters
Newspapers, magazines, websites, and broadcasts all require copywriters to write advertising copy. They also ensure the material is publishable by working with editors and clients. Copywriters work closely with the account and design teams to brainstorm ideas, develop concepts, and articulate messages for various projects. This is a high-in-demand job for many industries worldwide.
Content Strategists
Changing marketing landscapes require content strategists. All types of marketers work with these professionals to create advertising campaigns content that fosters growth and drives customer action. Content distribution best practices, storytelling fundamentals, and people's consumption behaviors are all part of this process. A content strategist plans, edits, and designs content based on the company's goals and needs. A content strategy should conform to the organization's preferences and objectives.
Advertising Sales Agents
Another job position you can apply for is an advertising sales agent. You will be in charge of contacting potential clients and offering them advertising services for their firms. Some of your roles include creating promotional plans, establishing sales plans, and writing sale contracts.
Skills for a Successful Career in Advertising
To help you kick-start a successful career in advertising, it's vital to be aware of the skills you need. Businesses use advertising skills to improve their online presence and customer base. It is typical for advertising professionals to have both hard skills and soft skills like critical thinking skills. Check out the skill sets below and see if you potentially already have them:
Strategic Thinking
The ability to plan for the future is what strategic thinking is all about.
It's about preparing strategies and formulating ideas to cope with changing environments while considering upcoming challenges. You can devise advertising policies and plans based on strategic thinking. Advertisers must think strategically in conducting advertising and marketing research to determine the more appealing strategies for their target audience.
Creativity
You should expect to use your creative juices if you work in advertising. There will be a lot of times when you need to create compelling content to promote a brand or product. When you're naturally creative, your strength is that you won't have a shortage of unique concepts useful for advertisements and promotions managers.
Teamwork
While this skill is often a given for anyone working in their respective careers, it should be emphasized for advertisers. You will usually have to work with several team members and people to meet the client's needs. For instance, you will collaborate with project managers, graphic designers, account managers, and marketing executives.
A project's success is ultimately determined by the collaborative effort of all those involved. Working as part of a creative team requires taking criticism and incorporating other people's ideas into your vision, even when you believe your idea is amazing.
Communication
Advertising specialists are required to be communicative with everyone. You will need to have good oral and written communication skills. When using persuasive language and storytelling, an effective communicator can maintain the audience's attention. You must often use your communication skills when formulating advertising messages and campaigns.
Computer Skills
A digital marketing industry focusing exclusively on digital marketing requires adequate computer skills. You will need to be computer literate as an advertiser. During an advertising job interview, hiring marketing managers will assess your skills here and quiz you accordingly. People from your industry will have to use some tools and software. Your day-to-day activities may involve using Photoshop or Illustrator software on a computer. With many online resources, you can brush up on your computer skills instantly.
Content Management
Management skills are important for advertising professionals. And in particular, you need to have good content management skills. Fortunately, there are apps like content management systems where advertisers can schedule, organize, and manage ad and digital content. Content management systems (CMS) are commonly used to distribute advertising across various channels and platforms.
Almost every business today uses social media for its advertisements. Staying up-to-date on the latest online trends and developments is easier when you're social media savvy. Modern consumers consume most of their content through social media platforms, so learning to use these apps and tools will boost your productivity.
---
Take a look: Best Online Bachelor's in Art and Design with a Concentration in Multimedia Design
---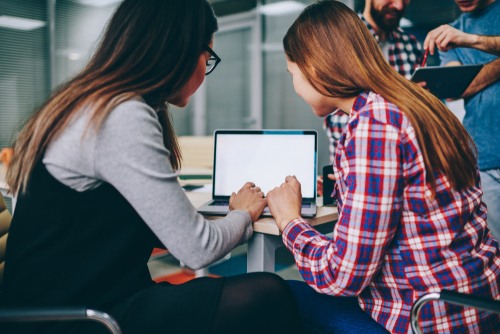 Frequently Asked Questions
How long does it take to finish an online Bachelor's in Business Management with a concentration in Advertising?
Attending an online bachelor's in Advertising as a full-time student will typically take you four years to finish. Accelerated program alternatives are offered with an eight-week semester schedule. Furthermore, part-time enrollment may extend your program's completion time. Internships in advertising and marketing management firms, projects, and other requirements may also impact your graduation time, so take these into consideration.
What are the differences between Advertising and Marketing?
Advertising and Marketing share many areas but differ in several key ways. If you're on the fence about choosing between the two, it's essential to understand their difference. Local and International Marketing and Advertising are often considered subsets of each other.
Advertising degrees tend to be more narrowly focused, emphasizing the study of a company's entire brand or the promotion of its products. On the other hand, online marketing degrees encompass a broader range of activities beyond advertising.
Both disciplines entail impressive analytical and research skills. Advertising and market research analysts determine the best advertising and marketing concepts, platforms, and tools or techniques for such campaigns.
Why choose an online bachelor's in Business Management with a concentration in Advertising?
Students can access many opportunities with an online Bachelor of Business Management in Advertising. Advertising principles and techniques are taught in this program. It focuses on training students to become well-versed in advertising and stay updated with recent trends.
Key Points to Ponder
An online Bachelor's in Business Management with an Advertising concentration will prepare students for various careers. Graduates of this program can assume professional roles in marketing, public relations, advertising, and sales.
Choosing the right online bachelor's program that matches your academic goals and preferences is important.
To find a job, industry experience is essential. Many schools provide internship opportunities to students pursuing online Advertising degrees.
---
More Valuable Info: Best Online Bachelor's in Art and Design with a Concentration in Visual Communications