Find Your Perfect School
Premium Schools is an advertising-supported site. Featured or trusted partner programs and all school search, finder, or match results are for schools that compensate us. This compensation does not influence our school rankings, resource guides, or other editorially-independent information published on this site.
Civil engineering—second only to military engineering as the oldest engineering discipline—develops human knowledge in areas like geography, environment, geology, mathematics, physics, mechanics, and materials science, to name a few.

Civil engineering is important because it helps make the world a safer, more convenient place to live. Without the expertise of civil engineers, there will be no homes, hospitals, roads, railway systems, bridges, and other infrastructures. This means that civil engineering has a positive impact on society.
Civil engineers have the expertise to plan, design, and manage the construction and infrastructure maintenance of roads, bridges, canals, sewage, pipelines, power supplies, airports, and more. They work in various locations and conditions, juggling their time between overseeing construction projects on-site and doing office work. They can work in public and private sectors and government agencies and be involved in budgeting, asset management, research analysis, and planning.
---
Check this out: Best Schools For Becoming a Civil Engineering Technician: Degree and Job Info
---
Quick Summarization
Students who are interested in building homes and infrastructures should enroll in an online Civil Engineering bachelor's degree to gain valuable skills and knowledge needed to develop project designs, complete site inspections, provide solutions and recommendations, and research regulations. An online Bachelor's degree in Civil Engineering provides students with a strong foundation in virtually all branches of modern engineering.
Methodology
For an aspiring civil engineer, the most important step for prospective students is deciding on the best school that offers a Bachelor's degree in Civil Engineering.
This article features five of the top online Bachelor's in Civil Engineering programs! Each program was picked based on the following factors:
Delivered as a 100% web-based or partly online Civil Engineering degree to cater to adult students who need flexibility in pursuing their undergraduate degree,
Features a program curriculum designed by world-class faculty and provides students with in-depth knowledge of surveying, engineering analysis, probability and statistics, and civil engineering materials, among others,
Prepares Civil Engineering graduates for both a graduate program, particularly a master's degree, and an entry-level career,
Taught by top-notch instructors with terminal degrees and years of professional experience to ensure they have what it takes to teach Civil Engineering courses,
Provides financial assistance through grants, loans, and scholarships and offers a generous transfer credit policy to reduce the total cost of tuition further,
Has appropriate accreditation from the American Society of Civil Engineers (ASCE) and the Engineering Accreditation Commission of ABET to ensure that the highest quality standards in teaching are maintained.
Please read our Methodology.
---
5 Best Online Bachelor's in Civil Engineering
Liberty University

Fifty years ago, Liberty University was just a vision by Rev. Jerry Falwell. Rev. Falwell dreamed of creating a generation of professionals who love God and are passionate about serving others. Today, Liberty University stands tall as an accredited evangelical liberal arts institution that's home to 15 colleges and schools and over 100,000 students. It currently offers more than 700 programs, from certificate to doctoral degrees, with 100 available online.
This academic institution is committed to creating a balance between academic theory, hands-on training, and research. This is to prepare students not only to succeed in their chosen profession but also to thrive in an ever-evolving global marketplace. Moreover, students will be trained to do their jobs ethically and become champions for Christ.
Liberty University is Southern Association of Colleges and Schools Commission on Colleges-accredited. It currently offers 600 online programs, including the Bachelor of Science in Civil Engineering degree. This degree program is a combination of 8-week and 16-week courses to allow students to customize their degree to fit their schedules and take advantage of networking opportunities during their on-campus intensives.
This BS in Civil Engineering program is designed to equip students for important engineering roles in the private sector, military, government, and other industries. It emphasizes the foundational skills necessary to succeed in the field. It also provides hands-on practical training on fluid properties, surveying, and material properties. Students also get to work with their peers and instructors.
This program features engineering courses that cover topics with a focus on geotechnical, structural, transportation, and construction engineering. Other topics include the prevention of erosion and the protection of water resources.
According to the BS in Civil Engineering degree completion plan, students must take the following courses:
Introduction to Engineering
Structural Analysis
Soil Mechanics
Project & Construction Management
Fluid Dynamics
---
Old Dominion University

Old Dominion University has been a pioneer of distance learning since it started offering courses on US Navy ships that were deployed around the world in the mid-1980s. Its original satellite delivery program started in 1994 as a partnership with the Virginia Community College System (VCCS), providing higher education at a distance. Since then, ODU has been providing online programs for students across the United States and abroad.
In the Spring of last year, ODU had a total of 40,036 online course registrations. It made ODU the number one online college in Virginia and one of the best online colleges and universities in the country. It is also one of the top schools that offer the most affordable Bachelor's in Engineering in the country.
ODU's Bachelor of Science in Engineering Technology with a major in Civil Engineering Technology degree is for students with some college credits and those who have completed at least 30 credits online from this university. This program prepares students for high-paying careers in construction, development, consulting engineering, and surveying industries.
This Civil Engineering Technology major emphasizes the application and practice of civil engineering principles. It also helps develop students' graphic, oral, and written communication and computer literacy skills.
Students may choose senior electives in structural design, site development, and construction management. After graduation, students will be eligible to take the Fundamentals of Engineering exam—the first step toward becoming a licensed professional engineer in Virginia and other states.
---
University of North Dakota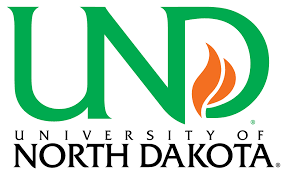 The University of North Dakota, which opened its doors in 1883, is the state's largest university. The campus is built on a sprawling 521-acre land. It is a leader in aviation, engineering, medicine, space, and unmanned aircraft systems.
As proof that UND has a reputation for developing leaders in a wide variety of industries, this institution has earned national recognition for its academic programs. It has been constantly regarded as one of the top schools in the US for quality and affordable education and career outcomes. What's more, it remains to have the largest number of fully online students among all nonprofit and flagship universities in the region.
UND is one of the best schools that offer an online Bachelor of Science in Civil Engineering degree in the nation. Its Civil Engineering program is a personalized degree that will immerse students in unique design and research pursuits as they participate in project-based learning to teach them new ideas for the construction, design, and planning of civil infrastructure.
Students enrolled in UND's BS in Civil Engineering program will be able to apply their understanding of engineering, mathematics, and science to the field of civil engineering. They will know how to conduct experiments to prove or disprove theories or designs. They will be adept in the use of computer software and other engineering technologies. They will also be eligible to participate in research opportunities.
Below are some of the Civil Engineering courses required for this program:
Fluid Mechanics
General Surveying
Structural Mechanics
Transportation Engineering
Hydraulic Engineering
---
San Diego State University

San Diego State University, founded in 1897, has since grown into a leading public research university that has over 36,000 enrollees each year. SDSU is also a federally designated Hispanic-serving institution that provides students with an academic curriculum that prepares them for crucial engineering roles in a global marketplace.
SDSU is the oldest institution to provide higher education in San Diego. It is committed to excellent quality teaching, service to its regional community and surrounding areas, and meaningful research. This institution is recognized for its commitment to diversity, equity, and inclusion and for its military and veteran programs.
SDSU's online Bachelor of Science in Civil Engineering program is a degree-completion program that will teach students to plan, execute, and analyze various engineering projects. This program will prepare individuals to launch successful careers in civil engineering without putting their careers on hold. It will also develop the skills needed to design and maintain construction projects and civil infrastructures that shape communities around the world.
Students will also be trained in the planning and construction of environmentally friendly systems that supply potable water to various cities, control floods, remove sewage, and perform other processes that are crucial to people's health and safety.
Course requirements for SDSU's BS in Civil Engineering program include:
Principles of Engineering Economy
Design of Temporary Structures
Environmental Engineering
Surveying for Civil Engineering and Construction
Structural Analysis
---
Atlantic International University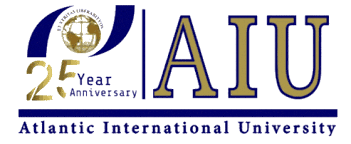 Atlantic International University is not a traditional academic institution that requires attendance and classrooms. It is unique in a way that it combines a self-instruction approach with the flexibility of time and place of study and the collaborative development of a curriculum that's tailored to each student. Simply put, AIU was created to meet individual needs and provide personal development for each of its students.
AIU provides degree programs that are flexible and designed for accelerated completion. This encourages independent learning and teaches students to demonstrate competency through research in their field of study. AIU welcomes students from across the globe to take advantage of educational opportunities in the United States to reach their full potential.
One of the leading online degree programs at AIU is the Bachelor of Civil Engineering degree. This program is designed to provide graduates with the right tools to practice, research, and teach at the academic or organizational level in the field of civil engineering.
The Associate of Civil Engineering program is available online. Once students complete the two-year program and their academic records have been evaluated, AIU staff and faculty will guide them in developing a customized program that meets their individual needs. Students get to design their BS in Civil Engineering curriculum together with an academic advisor. This is because AIU believes that industry and geographic factors are crucial factors that influence the content of the curriculum.
Below are some of the topics or areas that BS in Civil Engineering students at AIU can include in their curriculum:
Construction Methods and Management
Materials Science
Structural Design
Intro to Surveying and CAD
Transportation Engineering
Common Specializations for Civil Engineering Majors
Civil engineers can specialize in a specific area, including the following:
Construction Engineering
This is the management and supervision of construction projects. Construction engineers ensure that all aspects of a project are completed according to plan, taking into account the timeframe, budget and strict safety standards.
Structural Engineering
Structural engineers help plan and design structural elements for major projects, including bridges, homes, skyscrapers, and more, making sure they remain stable and sturdy for a long time.
Transportation Engineering
Transportation engineering involves designing, developing, and maintaining infrastructure systems, such as airports, railroads, and roads.
Geotechnical Engineering
Geotechnical engineering focuses on analyzing how the foundations of major structures interact with their surroundings, ensuring the integrity of soil and rocks.
Environmental Engineering
This branch of engineering used to be called "sanitary engineering." Now, it includes environmental remediation and hazardous waste management on top of recycling, air, land, and water purification, and treatment of biological, chemical, and thermal waste. Also, this involves assessing the environmental consequences of proposed projects.
---
There's more to discover… See: Best Schools with Online Bachelor's in Mechanical Engineering
Frequently Asked Questions
What are the top career options for graduates with a Bachelor's in Civil Engineering degree?
How long does it take to complete a Bachelor's in Civil Engineering degree?

Typically, Civil Engineering degrees at the undergraduate level take three to four years for a student to complete.
Key Points to Ponder
A Civil Engineering degree covers areas of study such as soil mechanics, environmental and water resources engineering, structural engineering, construction engineering, and transportation.
Students of an online Civil Engineering program become equipped to perform entry-level jobs, including design, planning, implementation, maintenance, project management, and operation of civil engineering infrastructures.
Upon graduation, students will be adept at developing engineering solutions to enhance economic development and improve the quality of life.
---
Are you interested in Management? See: Best Schools with Online Bachelor's in Engineering Management