Find Your Perfect School
Premium Schools is an advertising-supported site. Featured or trusted partner programs and all school search, finder, or match results are for schools that compensate us. This compensation does not influence our school rankings, resource guides, or other editorially-independent information published on this site.
From the term itself, "Engineering Management" is a combination of engineering knowledge and leadership and management skills to ensure projects are running as smoothly as possible. It's about managing teams of engineers and, thus, requires technical knowledge.

With the increasing demand to incorporate DEI, ethics, sustainability, and safety into today's business models and strategies, executives and shareholders are now pressured to not only focus on financial returns but also to take into account stakeholders impacted by various products and services. Because of this, various engineers are needed during the design phase. As a result, the need for engineering management has also expanded in recent years.
Essentially, an online Engineering Management degree bridges the gap between engineering and business management. It involves technical and economical decision-making, which requires analytical skills, technical product development know-how, and optimization capabilities.
With industries becoming more and more data-driven, relying heavily on collected digital data across the supply chain, more and more engineers are needed at the decision-making table to analyze and interpret huge amounts of data, lead engineering teams, and apply engineering management skills to develop smarter products, services, and platforms and to help businesses make robust economic decisions.
Today's industrial revolution, according to experts, is powered by Artificial Intelligence (AI) and data. Enterprises that are building or restructuring their business models to thrive in this era are referred to as Industry 4.0.
Because of the rise of Industry 4.0, wherein technology combines data, humans, and machines, a new breed of engineering management has risen, which is supercharged by AI and data. More importantly, today's engineering managers must be experienced and skilled Industry 4.0 leaders and practitioners who will oversee complex product or service development and be adept in project planning, budgeting, safety, sustainability, team building, product development, and resource allocation.
---
To learn more, see: Best Schools with Online Bachelor's in Electrical Engineering
---
Quick Summarization
Online Engineering Management bachelor's degrees are designed to help technical professionals and engineers reach their full potential in highly technical fields and those looking for career advancement. This degree program will develop students' engineering technical skills and business acumen.
Methodology
To ensure students are taking the right path toward their dreams, the very first step they need to take is to choose the best school that offers an online Bachelor's in Engineering Management degree.
Several factors need to be considered when picking the right school and program for them. Below is a checklist of the most crucial factors we looked into for each of the online Engineering Management degrees we picked:
Delivered entirely or partially online to ensure adult students can easily tailor their coursework to their schedules,
Features an undergraduate degree curriculum designed to help students obtain the competency and skills that will prepare them for crucial roles in the global economy,
Facilitated through virtual platforms that provide students with easy access to their Engineering administration and management coursework,
Taught by exceptional faculty with terminal degrees and years of professional experience to ensure they are more than qualified to teach Engineering Management,
Offers financial assistance through scholarships, grants, and loans, as well as transfer of academic credits is accepted to reduce the total undergraduate tuition and fees,
Earned the appropriate accreditation status from academic agencies that uphold educational standards.
Learn our process of ranking the best undergraduate schools and programs. Visit our Methodology page.
---
5 Best Online Bachelor's in Engineering Management
University of Arkansas Grantham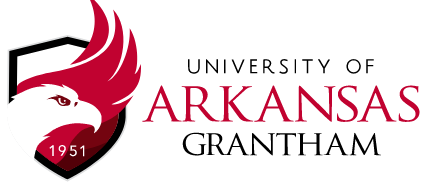 At the University of Arkansas Grantham, students can elevate their potential and be courageous, resilient, and purposeful – just a few of the traits of students who are transformed through the quality of education that it provides. While UA Grantham students, fondly referred to as "Eagles," have clear visions of what their goals are, this university is also clear on its vision of helping them realize their dreams and for them to spread their wings and fly.
This institution has been helping students achieve more in their careers, communities, and lives for over 70 years now. It was founded in 1951 and was originally named Grantham University. It then joined the University of Arkansas System on November 1, 2021, and officially became the University of Arkansas Grantham. This has made this university even stronger, being more able to serve more students enrolled in its over 50 fully online degrees and certificate programs.
Since its founding, UA Grantham has been committed to making higher education more accessible for adult learners. Being a part of the University of Arkansas System means it is now better-positioned to offer more affordable, high-quality, and professionally relevant programs to learners in the state, across the United States, and the rest of the world.
Today, UA Grantham continues to be committed to providing academic excellence, especially now that the Grantham degree, an already respected credential, is backed by the reputation of Arkansas' premier higher education system.
Aside from that, this university is also focused on maximizing quality learning and minimizing obstacles for all its students. Because of this, it has 100% online degree programs that are designed with adult learners in mind. On top of that, it offers lower tuition fees for the military, veterans, and first responders and their families, as well as a generous transfer credit policy.
UA Grantham offers an online Bachelor of Science in Engineering Management Technology degree that provides learners with a robust foundation in engineering and technology concepts, as well as business and leadership principles. This program will also prepare students for leadership roles in technology-based companies by ensuring they have the technical know-how and business acumen needed to manage people, resources, and projects successfully.
The BS in Engineering Management Technology's curriculum covers topics like accounting, economics, engineering design, computer-aided design, mathematics, physics, quality control, supply chain management, and project management. It also features elective courses that provide students with a deeper understanding of business, engineering technology, and computer science.
Through this program, students will be able to use acquired knowledge, skills, modern tools, and techniques in various engineering technology activities. They will be able to apply the concepts of electronics engineering, mathematics, science, and technology to solve engineering technology problems. They also know how to design electronic systems, processes, and components for broadly defined problems.
The curriculum for UA Grantham's BS in Engineering Management Technology program includes:
Programming in C++
Managerial Accounting
Microprocessor Systems Engineering
Fundamental Properties of AC Circuits and Lab
Information Systems Project Management
---
Arkansas State University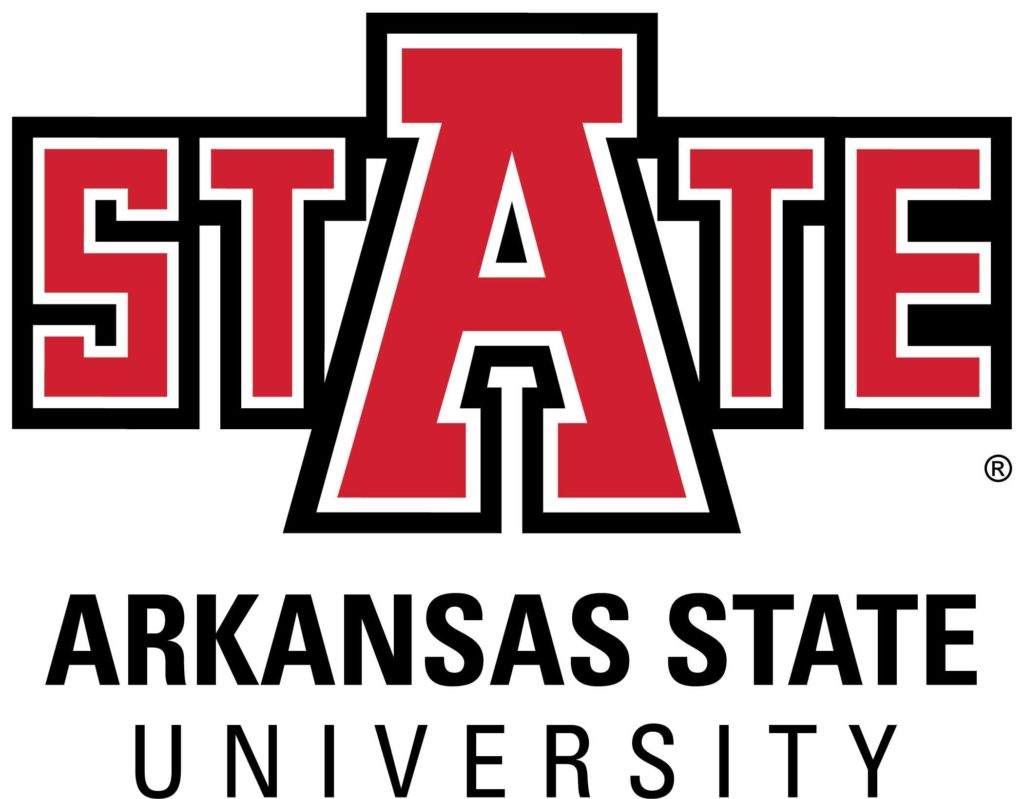 Students at Arkansas State University experience student-centered online learning designed to help them achieve their personal and professional goals. A-State Online is one of the United States' best colleges that offer online degree and certificate programs in accelerated formats for working students.
Arkansas State University has supportive faculty, multiple start dates, and flexible schedules to suit the needs and preferences of working adults who want to earn a degree to advance in their chosen careers. Because of this, A-State Online offers online programs with 100% online coursework that's accessible anytime, anywhere to ensure students will be able to study, submit assignments, and join discussions at their most convenient time. This means that adult students can complete their chosen degrees without putting their lives on hold.
At A-State Online, classes are delivered by experienced and exceptional professors who are committed to helping them connect theory to practice. Learners also get opportunities for real-life practical experiences so they can apply all the skills they gained even before graduation.
Online students get to engage with their peers, sharing diverse perspectives, as well as building networks for future opportunities. They also get to interact with students spanning a good range of ages and professional backgrounds, enriching their educational experience.
This university uses a student-centered approach to ensure they can help learners become exceptional leaders in their respective fields. Every student will partner with a teaching assistant with a master's or doctoral degree. Its degree programs are taught by outstanding faculty who are more than capable of supporting students' success. Learners will also be able to access the same resources as on-campus students, including financial services, library, and technical support, to name a few.
With an online Bachelor of Science in Engineering Management Systems degree from A-State Online, students will be able to unlock their STEM potential and learn how to execute essential projects and tasks. They will know how to execute essential engineering projects and tasks and, at the same time, plan, organize, and lead the human elements in production and research. Moreover, students will be equipped to apply engineering-based management systems to a wide variety of technological environments.
The BS in Engineering Management Systems curriculum trains students to be well-versed in technological applications, such as MS Project, Primavera, Office Suite, and programming languages. Students will also learn to collaborate with diverse teams to develop more efficient ways to work and complete projects. At the end of the program, graduates will be adept at applying their knowledge and STEM-based skills to solve complex engineering problems and advance in their careers.
The following courses are included in the requirements to complete A-State Online's BS in Engineering Management Systems program:
Project Management and Practice
Engineering Management
Logistics and Supply Chain
Legal Environment of Business
Operations Systems Research
---
Arizona State University

Arizona State University has ranked number one in areas that matter. This institution is globally recognized as a leading enterprise dedicated to providing academic excellence, protecting the health of this planet, producing strong, compassionate graduates, and innovating research-based solutions that help solve humanity's greatest challenges.
ASU ranks number one in the United States and number ten in the world for its global impact in outreach, research, and stewardship. It has also ranked at the top for its sustainable practices and innovation. ASU is also one of the top business and graduate schools in business, criminology, visual and performing arts, and STEM.
Twenty years ago, ASU made it its mission to become a comprehensive institution dedicated to guiding students in their pursuit of excellence, access to excellent quality education, and meaningful societal impact. Since then, the university has exhausted all its creativity, energy, and resources to make it an adaptive and transdisciplinary educational system that produces master learners. This has led ASU to become the new exemplary prototype of what an American public research university should be.
Today, ASU ranks among Harvard, MIT, Stanford, and other Association of American Universities members. It has been a top producer of elite scholars for ten consecutive years and has over 400 National Academies-honored faculty. It currently offers 86 top-ranked programs, with 48 of them in the top 10. Every year, it produces 33,700 master learners, innovators, and thinkers from 158 countries.
The Bachelor of Science (BS) in Engineering – Engineering Management degree is just one of the 300+ degree programs and certificates offered by ASU. This online program teaches students about engineering science and design principles as they gain insights into business administration and organizational management. Students will study project management and other business-oriented subjects, as well as business analytics and software engineering for mobile and web applications.
This BSE in Engineering Management focuses on developing skills necessary for students to know how to organize better and manage engineering teams and professionals. This BSE degree is for those who have completed intensive coursework with an emphasis on the technical aspects of engineering.
ASU's BSE in Engineering Management degree is Accreditation Board for Engineering and Technology (ABET)-recognized, making graduates eligible for employment with multinational companies as compliance managers, construction managers, information technology managers, IT project managers, general managers, quality control managers, or environmental engineers. This program can also be completed as part of an accelerated program wherein students can earn a master's degree in just one year after completing their undergraduate studies. This saves them time and money.
The BSE in Engineering Management curriculum includes the following courses:
Probability and Statistics for Engineering Problem Solving
Risk Management
Introduction to Systems Engineering
Project Management
System Dynamics and Thinking
---
Indiana State University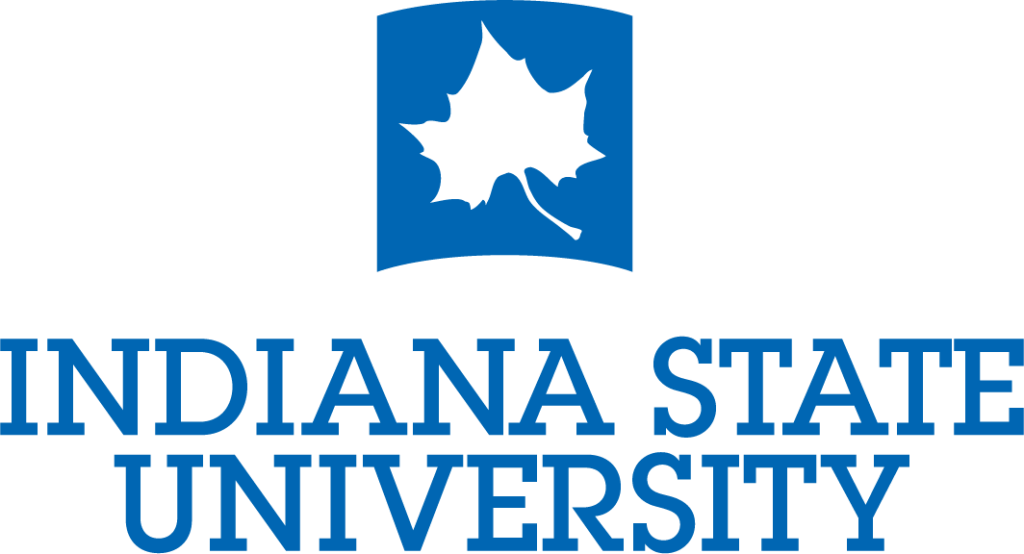 Indiana State University was established in 1865, believing in public school, public good, and public health. It stands for hard work, good values, and its students. It is dedicated to pursuing happiness, fairness, opportunity, and the opportunity to provide great education to all. Currently, ISU offers over 70 online programs, 100 majors, and numerous opportunities for all its students.
ISU is committed to preparing a new breed of citizens and leaders by providing students with transformative and personalized educational experiences that help them succeed. It nurtures intellectual growth and curiosity by creating new knowledge and enhancing human understanding. ISU is also committed to honoring the diversity of individuals, expressions, and ideas, ensuring they are valued and recognized.
Indiana State University's mission is to provide high-quality education infused with community engagement, experiential learning, and career readiness to transform the lives of its students. It also aims to be the university of choice for those who seek a unique, high-quality education highlighted by experiences that prepare students to be contributors to the civic and cultural development and economic vitality of their communities and the world.
ISU offers the web-based Bachelor of Science in Engineering Technology Management, a degree-completion program for learners with an associate degree in Engineering Technology. It builds upon their technical competence and allows them to manage projects, lead teams, and evolve technical systems. This online degree program is also aimed at producing sought-after engineering technology managers.
The BS in Engineering Technology Management degree helps accelerate the careers of technology managers and engineers by developing their ability to build teams, communicate, inspire others, and make data-driven decisions.
Coursework for this degree program includes topics such as industrial safety, project management, leadership, R&D production planning, workplace law, plant layout, and other similar topics. Through this program, students will be able to manage technical and engineering professionals in business and industry by combining leadership and technical management skills.
This degree in Engineering Technology Management combines students' technical-focused associate degree with ETM's degree-completion coursework, which emphasizes personnel, resources, and technologies, preparing students for roles in consulting, project management, production, research and development, and sales and marketing.
ISU is a Higher Learning Commission (HLC)-accredited school. Its BS in Engineering Technology Management program is ABET-accredited.
Required courses for the BS in Engineering Technology Management degree include:
Introduction to Engineering and Technology
Industrial Accident Prevention
Production Planning and Control
Research and Development in Technology
Principles of Statistics
---
University of South Carolina – Palmetto College
As part of the University of South Carolina, Palmetto College's goal is to make a USC college education accessible to everyone through its online degree programs and four two-year campuses spread throughout South Carolina. It offers flexible associate degrees for those who want to complete their core courses, as well as online bachelor's degree programs for those who want to have at least 45 college credit hours.
At Palmetto College, students can pursue an associate degree in Business, Associate of Arts, or other programs specific to a skill set they are interested in. It also has bachelor's degrees that are comprised of core and specialty courses specific to their major. Palmetto College also offers online bachelor's degree completion programs for those who already have some college credit.
One of the online programs offered at Palmetto College is the Bachelor of Science in Engineering Technology Management degree. It is a 2+2 program that leverages USC Upstate's partnership with technical colleges to allow holders of Engineering Technology associate degrees to earn a bachelor's degree at USC Upstate by incorporating management skills into their technical degree.
This BS in Engineering Technology Management program is designed to help students prepare for fulfilling roles in business and industry by combining refined leadership and technical management with skills obtained from their specialized Associate Degree in Engineering Technology.
This program is ABET-accredited, one of the most respected accreditation agencies in the United States. It ensures that its students meet the quality standards to prepare them for roles as process engineers, quality engineers, quality technicians, manufacturing engineers, manufacturing process engineers, and more.
The following courses are required for students enrolled in the BS in Engineering Technology Management program:
Engineering Team Theory and Practice
Engineering Project Management
Engineering Cost Analysis
Systems Decision Making
Engineering Work Analysis
---
Additional Information: Best Schools with Online Bachelor's in Civil Engineering
---
Types of Engineering Managers
Engineering management is a growing and in-demand field that constantly evolves to accommodate changes in technical concepts like big data, Artificial Intelligence (AI), and other technologies designed for Industry 4.0. Various fields of engineering, including aerospace, civil, biomedical, chemical, biotech, petroleum, and environmental engineering, need skilled engineering managers who will help companies adapt to the ever-evolving technological landscape.
Generally, an engineering manager manages technical activities and teams of engineers, support personnel, and other professionals. However, the roles and responsibilities of engineering managers may vary depending on their specialization.
Mechanical Engineer
A mechanical engineer works with a team and oversees design and technical operations. They are responsible for the administrative aspects of a project, including budgeting, financial planning, and coordinating work schedules. They will use Industry 4.0 technologies, such as big data, AI, 3D printing, thermal-mechanical sensors, and digital twins, enabling engineering managers to use data-driven innovations to test products and troubleshoot problems.
Civil Engineer
A civil engineer manages technical and design teams on civil engineering projects, including infrastructure and buildings. They also supervise personnel and other team members, as well as coordinate budgets and schedules. They also use technologies to automate and digitize different aspects of their jobs, plan projects virtually, and leverage real-time data processing through IoT.
Chemical Engineer
A chemical engineer designs and implements processes to manufacture chemicals and other products together with other professionals. They develop procedures that map out how a project is going to be completed to ensure that everyone is on the same page, following best practices and ensuring regulations compliance.
To digitally transform operations, a chemical engineer will use Industry 4.0 technologies, such as AI, biological and chemical sensors, and simulation-based engineering, which also help build smart supply chains and chemical processing plants.
Frequently Asked Questions
What does an engineering manager typically do?

An engineering manager is involved in complex, lengthy, expensive, and high-stakes projects, especially when it comes to ensuring individual safety and public health. They are also responsible for coordination, stakeholder alignment, and project management. This is why an engineering manager must be adept in managing diverse teams to ensure on-time and on-budget delivery of outcomes.

Additionally, it is also an engineering manager's task to learn about Engineering Economics and allocate resources. For example, they will need to make sure to assign the right work to the right engineer based on various factors, including individual strengths, technical expertise, and team culture, to name a few.
Do you need a master's degree to become an engineering manager?

Those who have an associate degree in Engineering Technology or any related degree must pursue a bachelor's degree in Engineering Management accredited by ABET. After graduation, they need to gain technical operations management and similar industry experience by applying for an engineering-related position.

After working for a couple of years, Engineering Management graduates can then pursue a Master's degree in Engineering Management to qualify for managerial roles in the field of engineering.
What are the highest-paying careers for those with Engineering Management degrees?
Key Points to Ponder
An online Bachelor's in Engineering Management teaches students about strategy and planning, management of innovation, technology transfer, and management of innovation, to name a few.
A Bachelor's in Engineering Management program combines engineering, management, science, and technology disciplines to plan, develop, and implement technological capabilities to meet operational objectives.
Engineering Management graduates will be adept in current and emerging technologies, resource balance, organizational leadership, and project and process management to ensure they are able to manage diverse teams of engineers successfully.
---
Want to learn more? See: Best Schools with Online Bachelor's in Industrial Engineering