Find Your Perfect School
Premium Schools is an advertising-supported site. Featured or trusted partner programs and all school search, finder, or match results are for schools that compensate us. This compensation does not influence our school rankings, resource guides, or other editorially-independent information published on this site.
Industrial engineers are responsible for developing efficient systems that integrate human resources, equipment, information, energy, and materials to create a product or service. They work in either offices or other settings they are in charge of improving. They work in a factory, for example, if they are tasked to watch workers assemble parts. They stay in an office when searching and collecting data to solve complex problems.

Industrial engineering is an in-demand industry because employment is estimated to grow by 12% between 2022 and 2032, according to recent US Labor Statistics data. This translates to about 22,800 job vacancies for industrial engineers every year on average until 2032. This also means that Industrial Engineering graduates will be able to find a job right after graduation easily.
Industrial Engineering optimizes complex systems or processes. This focuses on key notions about the design, optimization, and planning of manufacturing and production processes. It is important to both producers/manufacturers and end-users because it can help save businesses time and resources and ensure goods or services are high-quality and safe to use or consume.
One of the major reasons to pursue online Industrial Engineering degrees is that students develop the technical skills and business acumen that prepare them for rewarding careers. With a Bachelor's in Industrial Engineering, they can determine where production plants should be set up to minimize the cost of transporting goods from point A to B. They can devise plans to distribute products worldwide in a cost-efficient manner. They will also be able to improve the quality of care in hospitals by changing the facility's information system.
---
For more information, see: Best Schools with Online Bachelor's in Electrical Engineering
---
Quick Summarization
Students who pursue a Bachelor's in Industrial Engineering will develop a foundational knowledge of making or doing things better for industrial or consumer goods and services. These can include reducing production costs, ensuring health and safety, complying with government regulations, protecting the environment, improving quality control, and increasing efficiency.
Methodology
A Bachelor's in Industrial Engineering degree online can pave the way for students to reach their dream of being an industrial engineer who is adept at providing a systematic approach to streamline and improve efficiency and productivity.
To assist students in finding the best school with an online Industrial Engineering degree, we have evaluated colleges and universities across the nation based on several crucial factors and came up with a comprehensive list.
Each online bachelor program is best known for these academic features:
Available 100% online or partly web-based to give students the flexibility they need to customize their degree to work around their schedule,
Features an undergraduate online curriculum that prepares students for professional work in the design, installation, improvement, and maintenance of integrated systems of human resources, equipment, information, energy, materials, and methods,
Provides students easy access to additional support services, including job placement programs, career counseling, an online library, and one-to-one mentoring,
Taught by industrial engineers and engineering authorities qualified to impart their expertise to online students undergraduate level,
Offers federal aid and financial assistance through scholarships, grants, and loans from public and private organizations to help students afford an online undergraduate degree,
Features a generous transfer credit policy,
Adheres to proper accreditation requirements to ensure that its programs of study comply with industry standards, including the Engineering Accreditation Commission of ABET.
Please read our Methodology page.
5 Best Online Bachelor's in Industrial Engineering
Mississippi State University – MS State Online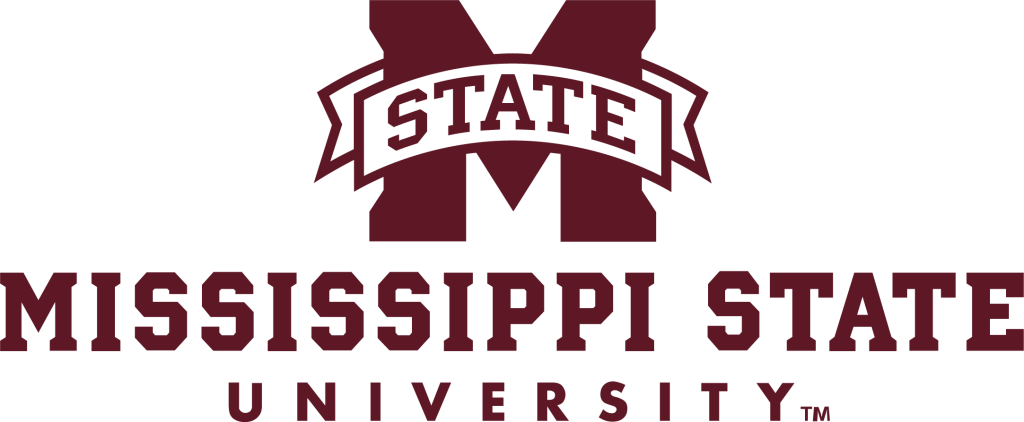 MS State Online offers a convenient way for students to earn a degree without sacrificing the quality of education. This university offers online programs that have the same rigor as its on-campus programs but with convenience, as students can take their courses anywhere they are in the world.
Aside from a wide variety of online degree programs, MS State Online has faculty members who work closely with the university to create rigorous and interactive courses with the same quality as traditional courses. Students can also get access to a comprehensive range of support services, such as tutoring, career services, academic advising, technical support, and more. This is to ensure that learners will have everything they need to conquer any obstacle they may face while completing their degrees.
It is MS State Online's mission to support every learner's educational journey and honor the services rendered by military men and women. As proof of this, this institution offers the same tuition rate for service men and women no matter their state of residency. They may also qualify for scholarships to cover their financial needs. Because of all this, MS State Online has ranked among the top military-friendly schools in the nation for 2022-2023.
MS State Online currently has 15 online degree programs. Its Bachelor of Science – Industrial Engineering program gives students a global view of operations needed for the efficient and prompt delivery of goods and services.
This online degree in Industrial Engineering applies the principles of scientific management and various engineering methods for designing, installing, and enhancing integrated systems to drive quality improvement and productivity. This program will also teach learners specialized know-how and skills, including communications, economics, physical and social sciences, and mathematics, along with engineering analysis and design methods.
MS State Online's Industrial Engineering program is designed to produce graduates with a broad education with a focus on industrial and systems engineering practices and fundamentals, allowing them to function effectively in systems that involve people, energy, money, information, and materials.
The following are included in the required courses for MS State Online's BS in Industrial Engineering program:
Industrial Ergonomics
Production Control Systems
Engineering Statistics
Linear Programming
Industrial Systems Design
---
Liberty University

Liberty University started as a vision. In 1971, Rev. Jerry Falwell had a vision of a generation of professionals in various fields who loved God and serving others and excelled in everything they did. Fast-forward to 50 years later, Liberty University has grown to become an accredited evangelical liberal arts university that houses 15 schools and colleges and over 100,000 students.
Today, Liberty University offers more than 700 programs of study, from certificate to doctoral degrees. To ensure that it is able to cater to students from around the globe, it currently offers 600 degree programs online. This academic institution now trains teachers, nurses, CEOs, artists, counselors, pilots, pastors, law enforcement personnel, and other professionals in virtually every field that serves God and their communities. In other words, Liberty University trains Champions for Christ.
This institution aims to serve the right balance between academic theory, hands-on training, and research to prepare its graduates to succeed in any profession they want to pursue and also to thrive in an ever-evolving marketplace. Liberty University students will be equipped to perform their jobs excellently and ethically by developing their communication, critical thinking, data analysis, and research skills.
It was in 1985 when Liberty University started with distance education. It started as correspondence courses wherein VHS tapes of course content were mailed to students and sent back once the tests and assignments were done. Thanks to the prevalence of the internet in the early 20002, Liberty University is now able to offer degree programs that are fully online.
One of the most in-demand online programs offered by Liberty University is the Bachelor of Science in Industrial Engineering Technology degree to develop students' skills in helping organizations run smoothly. This online program will teach learners to look for ways to be more efficient and, at the same time, improve profitability and quality. Through this program, students will be more than capable of designing solutions for complex industrial and business environment issues.
Pursuing this online degree in Industrial Engineering Technology prepares students to take on fulfilling work as leaders in a technical team. They will learn how to design processes, components, and systems that meet certain needs within a defined set of engineering problems. Additionally, they will be able to conduct standard tests, experiments, and measurements and analyze the results to optimize performance.
Liberty University's BS in Industrial Engineering Technology will develop students' skills needed to maximize human resources and machinery in a plant to meet production goals. This allows businesses to identify problems or defects in their processes and provide the best solutions early on. As a result, companies can save millions of dollars in revenue.
BS in Industrial Engineering Technology's degree completion plan includes the following courses:
Organizational Behavior & Management
Introduction to Engineering
Probability & Statistics Methods for Engineering
Production Systems
Project & Construction Management
---
University of Southern Mississippi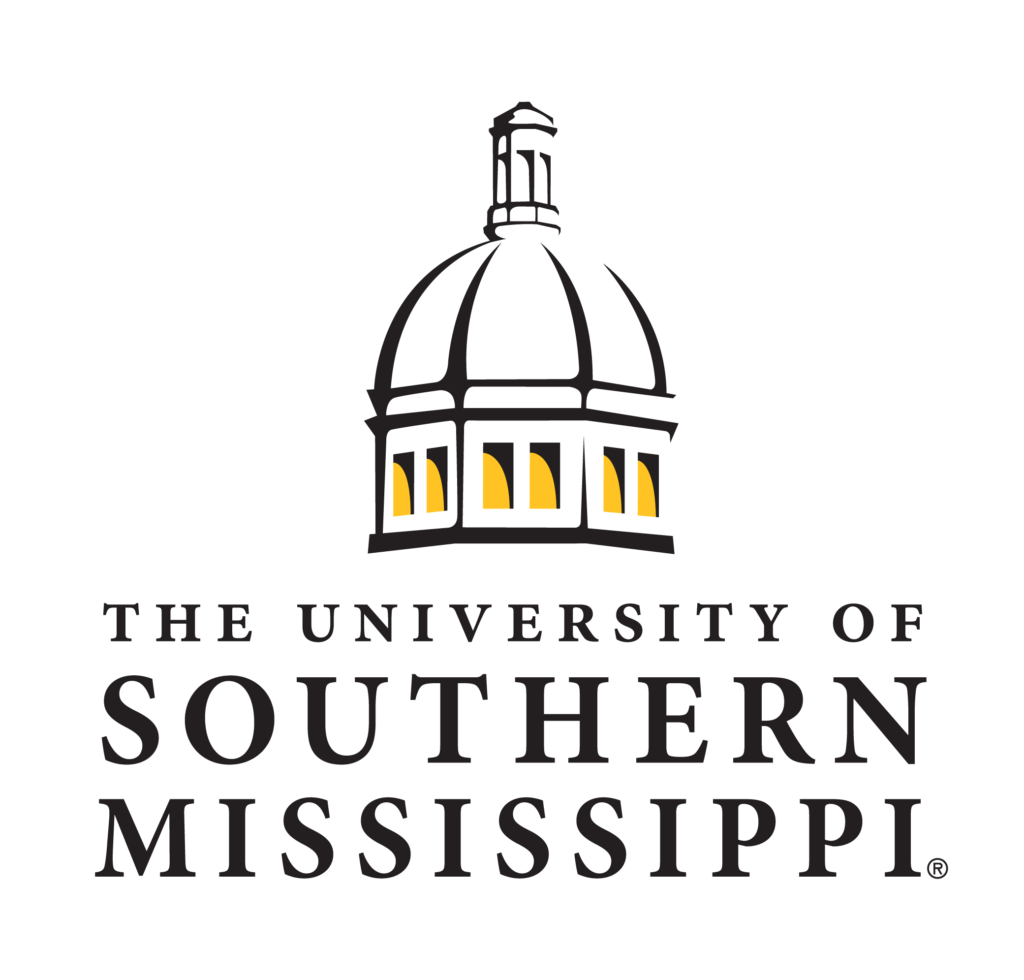 The University of Southern Mississippi is a top-tier public research university with two campuses in Hattiesburg and Gulf Park. It obtained a Southern Association of Colleges and Schools Commission on Colleges accreditation to offer bachelor's, master's, specialist, and doctoral degrees.
USM is classified among the Carnegie R1 Doctoral Universities that have been awarded at least 20 scholarship/research doctoral degrees during the update year, as well as academic institutions with below 20 research/scholarship doctoral degrees that awarded a minimum of 30 professional practice doctoral degrees in at least two programs.
It was founded in 1910, with its main campus located in Hattiesburg. Today, it has five more teaching and research sites, including the Gulf Coast Research Laboratory (GCRL) and the John C. Stennis Space Center.
Adult learners will be more than happy to know that USM offers a wide range of online programs to give them the flexibility they need to pursue an undergraduate degree and, at the same time, fulfill other responsibilities. Those who are looking to work in the manufacturing or service industries can look into USM's Bachelor of Science in Industrial Engineering Technology.
This program will prepare individuals to take on supervisory positions in the industrial sector. It is a fully online degree that will sharpen students' understanding of resolving the growing demands of local industries. They will remain competitive as they learn new ideas in cost control and industrial quality, supply chain management, industrial automation, and more.
At USM, students can earn a fully online degree in Industrial Engineering Technology – emphasis in Logistics. This program will help students gain the know-how and skills to ensure distribution is always running smoothly.
Below are five of the courses included in the major area of study requirements for USM's BS in Industrial Engineering Technology:
Industrial Quality Control
Industrial Automation
Plant Layout and Material Handling
Operations and Logistics Concepts
Industrial Simulation and Modeling
---
Trine University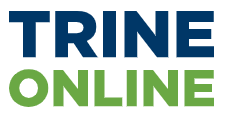 Trine University has always been committed to excellence for over a century now. Its College of Graduate and Professional Studies/Trine Online is adamant about ensuring continuous improvement and, at the same time, providing a diverse population of students with high-quality online education. Distance learners at Trine Online can rest assured that they will have access to personalized support to prepare them to thrive and excel in their communities and organizations.
This university is Higher Learning Commission-accredited, as recognized by the US Department of Education. It is an approved postsecondary educational institution under the Indiana Commission for Higher Education. Its College of Graduate and Professional Studies and Ketner School of Business Accreditation Council for Business Schools and Programs (ACBSP)-approved.
Trine Online has ranked at the number four spot for its accelerated online degrees. It ranked number ten for being one of the best online colleges and top universities in 2021. Many of its online bachelor's degree programs have also ranked among the best in the nation.
At Trine Online, individuals who wish to become manufacturing leaders can enroll in its online Bachelor of Science in Industrial Engineering Technology degree. This degree program takes 120 hours to complete and is available fully online.
The curriculum for this online BS in Industrial Engineering Technology program offers a comprehensive review of industrial engineering technology, including managing teams of professionals and basic drafting of geometric sections in an ever-changing environment. Aside from that, students may choose to earn graduate credit toward a Master of Science (MS) in Engineering Management through Trine Online's combined degree program, which allows students to complete both bachelor's and master's degrees in just four years to save time and money.
Through this online degree program in Industrial Engineering Technology, learners will learn how to apply skills and concepts, including process improvement, lean manufacturing, problem-solving, industrial data analysis, and industrial leadership, to improve assembly and manufacturing processes. Upon graduation, students will emerge as leaders with a solid foundation in manufacturing to identify opportunities to improve production quality while reducing costs and lead times and ensuring safe and compliant workplaces.
---
Kennesaw State University

Kennesaw State University is a comprehensive university in two suburban campuses in Kennesaw and Marietta. It is categorized as a Carnegie R2-designated doctoral research institution. KSU is committed to making an impact across the nation and in the world. It is the third-largest university in the state of Georgia and has almost 43,000 students in its more than 180 bachelor's, master's, doctoral, and certificate programs.
Kennesaw State University ranked among the top 50 schools for 2 of its graduate degree programs: Information Technology and Business. It also ranked in the top 60 for its Engineering programs. It serves as an excellent example of the impact that a research-driven and student-centered university education can have on society.
KSU is dedicated to prioritizing programs that support student success. Because of this, this institution focuses on the dynamic nature of engaged learning in its university and each academic college. Aside from that, it maintains collaborative partnerships with its campus community to grow its online bachelor's degrees and graduate programs and, at the same time, support research projects across all disciplines.
KSU offers top-notch online courses that its instructional design staff and faculty have thoroughly reviewed to ensure they effectively prepare students to excel in today's marketplace. One of the most popular programs offered by Kennesaw State University is the Bachelor of Science in Industrial Engineering Technology degree. It is a program that trains learners to be at the forefront of designing creative solutions that make industries work faster, learner, and safer, ensuring organizations are more productive, cost-effective, and efficient.
This program aims to provide undergraduate education in Industrial Engineering Technology to help improve the service and manufacturing industries. This also prepares Industrial Engineering students students to take on careers that deal with the design, evaluation, improvement, and implementation of integrated systems. This online degree also ensures that students will be more than capable of leading economic and scientific development.
The Industrial Engineering courses specific to the Industrial Engineering Technology degree include:
Introduction to Managerial Costing
Advanced Statistics with Application
Operations Management for Engineers
Facilities Design, Plant Layout, and Materials Handling
IET Project Management
---
Check this out: Best Schools with Online Bachelor's in Engineering Management
---
How Do Businesses and Communities Benefit from Industrial Engineering?
A Bachelor's in Industrial Engineering online teaches students how to do things better and improve quality and productivity. Because of this, industrial engineers make excellent industrial production managers who significantly contribute to their employers by introducing cost-efficient systems that improve production and, at the same time, reduce manufacturing costs.
These are some of the benefits that industrial engineers and industrial engineering technologists bring to businesses and communities:
Businesses become more profitable as they adapt leaner, more efficient practices that increase quality and customer satisfaction.
Improved productivity reduces some of the things that cause frustrations, benefiting the long-term health of industries.
Production is made faster, safer, easier, and more rewarding.
Companies are now able to analyze processes to make the necessary improvements, ensuring optimization and the reduction of waste in society.
Communities and businesses care more about their workforce and, at the same time, improve the bottom line.
Improvements in the workplace and achieving more efficiency to make work life more comfortable.
Frequently Asked Questions
Can this degree be completed fully online?

Yes, a Bachelor's in Industrial Engineering degree can be completed fully online because students do not need to sit in a traditional classroom to listen to lectures. However, they may be required by their instructors to attend online lectures.
What is the job outlook for Industrial Engineering majors?

A US Bureau of Labor Statistics report says that industrial engineers will experience employment growth by 12% between 2022 and 2032. With a median annual pay of $96,350, graduates can expect to be highly paid.

It is through an Industrial Engineering program's curriculum that students develop the necessary technical and management skills to help them solve complex problems. Since there is diversity in the program's course requirements, graduates will be able to take various career paths that result in an overall increase in the demand for industrial engineers.
Where do graduates with a Bachelor's in Industrial Engineering usually work?

Generally, industrial engineers and engineering technologists go on to work in manufacturing and service industries. Some choose to work in other areas, such as supply chains, healthcare, government, utilities, transportation, and logistics in the US and overseas.

The following industries hire the greatest number of industrial engineers:
Key Points to Ponder
An online Bachelor's in Industrial Engineering will prepare students to become assets in the companies they will work for in the future.
This program will teach individuals about improving productivity and efficiency, enhancing the quality of products and services, reducing production costs, protecting the environment, and making sure workers are safe and healthy.
With a Bachelor's in Industrial Engineering, graduates can work in manufacturing and services, as well as information systems, finance, marketing, airlines, railroads, and more.
---
Another field of Engineering to consider: Best Schools with Online Bachelor's in Mechanical Engineering