Find Your Perfect School
Premium Schools is an advertising-supported site. Featured or trusted partner programs and all school search, finder, or match results are for schools that compensate us. This compensation does not influence our school rankings, resource guides, or other editorially-independent information published on this site.
Electrical engineers are skilled professionals who design and maintain the infrastructure that powers our world. They have what it takes to develop, test, and maintain electrical systems, electrical equipment, and devices. They ensure these components function efficiently and safely in various applications, such as power generation, electronics, telecommunications, and control systems.
Without the expertise of an electrical engineer, there will be widespread power outages, disruptions in communication networks, the non-existence of advanced technologies and setbacks in manufacturing, healthcare, transportation and energy, among other industries.
According to the latest research by Zion Market Research, the global electrical engineering services market size is anticipated to increase by approximately $354.79 billion by 2030 from $274.12 billion in 2022. It has an expected Compound Annual Growth Rate or CAGR of 3.28% between 2023 and 2032.
---
Additional Information: Best Schools with Online Bachelor's in Engineering Management
---
Quick Summarization
A Bachelor's in Electrical Engineering degree online covers various topics on electrical and electronics principles such as circuit design, power systems and control systems. This degree opens many electrical engineering careers in various industries like power and energy, telecommunications and electronics, aerospace and defense, medical devices and healthcare, automotive, consulting and research, and construction and building services.
Methodology
If you're passionate about technology, innovation, and problem-solving, a career in electrical engineering may be perfect for you!
We curated a list of esteemed educational institutions in the United States that offer the best online Bachelor's in Electrical Engineering programs so you won't have to go through the arduous process from scratch.
Each of the electrical engineering programs featured here meets specific criteria, including the following:
Offers courses that are available 100% online or a hybrid of virtual and face-to-face classes,
Covers essential Electrical Engineering topics, including circuit design, digital signal processing, electronics, communication systems, power systems, renewable energy systems and control systems,
Offers experiential learning opportunities that allow students to apply theoretical knowledge to real-world situations through lab work, design projects, internships and co-op projects,
Employs faculty members who have relevant industry experience and expertise in the field,
Prepares students who intend to pursue Master's or Ph.D. degrees or obtain professional licenses,
Offers a range of elective courses to allow students to specialize in areas of interest within Electrical Engineering, including control systems, telecommunications and signal processing,
Offers various financial aid options, credit transfer opportunities and other programs to reduce overall tuition costs,
Provides comprehensive support services like academic advisors, access to online libraries and resources, 24/7 technical assistance and online tutoring,
Utilizes modern technology and advanced learning management systems in delivering course materials and facilitating effective communication,
Has received approval from industry-recognized accrediting organizations to ensure meeting rigorous academic standards.
For more insights into our selection process for top Electrical Engineering programs and institutions, please refer to our Methodology page.
---
10 Best Online Bachelor's in Electrical Engineering
Arizona State University

Arizona State University offers a fully online Bachelor of Science in Engineering – Electrical Engineering degree program that equips students with engineering skills focusing on the design of electrical systems and devices to prepare them for fulfilling careers in robotics, energy sectors and computing, among other industries.
The BSE program requires students to complete 120 credit hours to obtain their Bachelor's degree, which covers the foundations of electricity and engineering principles during the first two years and specialized electrical engineering subfields in the last two years. The courses include the following:
Circuits I and II
Computer Organization and Assembly Language Programming
Digital Design Fundamentals
Fundamentals of Electromagnetics
Introduction to Engineering
Random Signal Analysis
Signals and Systems I
The curriculum also features laboratory courses that include industry-standard design and simulation tools so that students can gain practical experience by applying their technical knowledge.
BSE students can further customize their degree by pursuing the Electric Power and Energy Systems Concentration, which provides technical know-how of large-scale power systems vital to modern-day industrial operations and consumers in general.
ASU's BSE in Electrical Engineering is the first 100% online degree that met the educational standards and received approval from the Engineering Accreditation Commission of ABET and, thus, is capable of generating graduates who will excel in engineering fields.
The Higher Learning Commission, or HLC, has approved the accreditation of Arizona State University to offer online academic programs throughout the country.
An Accelerated Master's program is available in this BSE program, which means that students can obtain their Master of Science in Engineering – Electrical Engineering degree within a shorter time than usual after completing their undergraduate degree.
---
University of North Dakota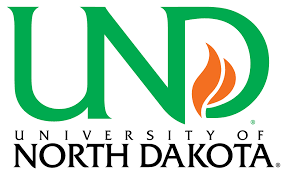 The online Bachelor of Science in Electrical Engineering degree program at the University of North Dakota takes an average of four to five years. This program gives students many opportunities to engage in hands-on training and apply theoretical knowledge to real-life applications.
To obtain the BSEE degree, students must satisfy 125 credit hours, including 36 credits of level-300 courses or higher. The requirements include Electrical Engineering courses of 55 credits, and Program Requires Electives of 18 credits.
The Electrical Engineering courses include the following:
Introduction to Electrical Engineering 1
Computer-Aided Measurement and Controls
Digital Circuits
Electric and Magnetic Fields
Electric Circuits I and II
Electronics I and II
Engineering Data Analysis
Signals and Systems
The coursework culminates with Senior Design courses where students collaborate with business partners and industry leaders to work on projects with challenges requiring real-world solutions.
Accreditation for this BSEE program has obtained the approval of the Engineering Accreditation Commission of ABET. Similarly, the University has also earned the nod from the Higher Learning Commission on its accreditation to award degrees.
An Accelerated Electrical Engineering Degree program is available where students can earn both their Bachelor's and Master's degrees in a shorter time than usual, with courses qualified for credits toward both degrees.
---
Florida International University Online

Students under the fully online Bachelor of Science Electrical Engineering degree program of Florida International University are trained to develop a strong knowledge and skills base that will launch them to success as they pursue further studies or level up their careers in the industry.
Students are expected to complete 128 credits to obtain the Electrical Engineering Bachelor's degree, which includes 21 credits of Electrical and Computer Engineering (ECE) Core courses and seven credits of Electrical Engineering Degree Core courses.
There are several Concentrations, but not all elective courses are available online.
Artificial Intelligence and Big Data
Bio-Engineering
Computer Architecture and Microprocessor Design
Control Systems
Cyber Security
Data System Software
Digital Forensics
Embedded System Software
Entrepreneurship
Network and Security
Power/Energy
The ABET accreditation of this 100% online BSEE program is currently covered under the existing approvals for Computer Engineering and Electrical Engineering programs. The 100% online program will be formally reviewed as part of the university's next reaccreditation review.
The Southern Association of Colleges & Schools Commission on Colleges or SACSCOC awarded the university Institutional accreditation.
---
The University of Arizona Online

At the University of Arizona, students enrolled in the online Bachelor of Science in Electrical and Computer Engineering (Electrical Engineering Track) degree program will receive the same high-quality education from the same exemplary faculty members as their on-campus counterparts. This degree opens doors to various career options in many industries, and students receive job offers even before graduation.
The BS ECE program requires students to complete 128 credits toward graduation, including the following courses:
Circuit Theory
Computer Programming for Engineering Applications
Device Electronics
Microprocessor Organization
Principles of Artificial Intelligence
The curriculum is designed to equip students with various core skills, including robotics, research, biomedical devices, problem-solving, electronic engineering, simulation, wireless technology, cybersecurity and technical support.
The ABET Engineering Accreditation Commission has accredited the university's BS in Electrical & Computer Engineering program. It was last reviewed by the organization in 2022.
University of Arizona's institutional accreditation is endorsed by the WASC Senior College & University Commission or WSCUC.
---
American Public University

The online Bachelor of Engineering in Electrical Engineering degree program of American Public University aims to provide a strong foundation of engineering education that students can apply in various fields to develop solutions to societal and technical challenges.
Students must complete 128 credits to obtain the Bachelor's degree in Electrical Engineering. The requirements include 78 semester hours of Major courses, 14 semester hours of Concentration, and 30 hours of General Education courses.
The Major courses include the following:
Continuous and Discrete Signals and Systems
Electromagnetic Field Theory
Analog Circuit Theory
Digital Circuit Theory
Energy Conversion Processes and Power Systems
Communication Systems
Control Systems Theory and Design
The curriculum culminates in Final Program Requirements, i.e., Senior Seminar courses, which total six semester hours.
American Public University System (APUS), for which American Public University is a member, is accredited by the Higher Learning Commission. It is also an authorized institution of higher education as approved by the West Virginia Higher Education Policy Commission (WVHEPC) and a participant under the NC-SARA or National Council for State Authorization Reciprocity Agreements.
---
West Texas A&M University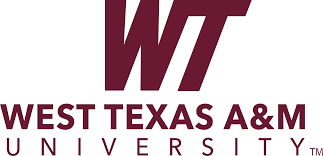 Students enrolled in the online program for the Bachelor of Science in Electrical Engineering degree offered by West Texas A&M University (WTAMU) will obtain the same prestigious degree as traditional, on-campus students. They are ensured to receive the same quality curriculum developed by the University's commendable faculty members.
This BSEE degree program is essentially a hybrid program, as some courses may require the student's physical presence in the classroom in less than 15% of the instruction time. These may include orientations, in-person tests and exam reviews. Students must also visit the campus for senior design laboratory sessions during their final year.
The curriculum of this BSEE program, which focuses on electric power and energy systems, is crafted to meet the workplace's specific needs. Students can customize their educational experience by selecting from a diverse range of elective courses, exploring internships, engaging in undergraduate research projects and participating in study abroad initiatives.
This BSEE program has received the accreditation of ABET, which means that graduates will enter the industry with nationally recognized and sought-after skills and knowledge.
SACSCOC recognizes the University's regional accreditation to award degrees.
---
National University

California-based National University offers an online Bachelor of Science in Electrical & Computer Engineering degree program that lets students explore the design and development of digital hardware and software systems and the interactions of other hardware and users with those systems. The program also equips learners with a strong engineering and mathematics knowledge base to design and create new and exciting devices.
This BS ECE program requires students to complete more than 180 quarter units toward graduation, including 45 units that must be completed at National University. Some of the Major courses required under the program are the following:
Advanced Engineering Math
Discrete Structures and Logic
Circuit Analysis
Digital Logic Design
Computer Architecture
Microelectronics
Comp. Communication Networks
Linear Systems and Signals
Students must also take three senior project courses, Capstone Design Projects I to III, totaling 13.5 units.
The ABET Engineering Accreditation Commission has approved NU's Bachelor in ECE program accreditation.
National University is an accredited WASC Senior College and University Commission (WSCUC).
---
Stony Brook University (officially State University of New York)
Stony Brook University, officially called the State University of New York, offers a 100% online Bachelor of Science in Electrical Engineering degree program for students with an Associate's degree or those who want to upgrade their careers. The faculty members delivering the online courses are the same ones who teach on campus.
Students can obtain their BSEE degree after completing 120 credits, including upper-division undergraduate courses. Classes are available asynchronously so that students can manage their schedules more flexibly. The University also encourages students to participate in field experiences, including career placements, internships and service learning, to apply their academic knowledge to real-world scenarios.
The state of New York approved this online BSEE program. It's also an ABET-accredited program.
Stony Brook University at SUNY is a Middle States Commission on Higher Education (MSCHE)-accredited institution.
---
Mississippi State University

Mississippi State University offers an online Bachelor of Science – Electrical Engineering degree program that helps students build a solid foundation of electrical and physical sciences principles and mathematical skills necessary to solve engineering problems.
Students are required to complete 128 credit hours to obtain the Bachelor's degree, including 73 hours of Engineering Courses such as the following:
Introduction to Computer Programming
Intermediate Computer Programming
Introduction to ECE Design I and II
Circuits I and II
Data Structures and Analysis of Algorithms
EE Design I and II
Electromagnetics I and II
Fundamentals of Energy Systems
Signals and Systems
Mississippi State University's institutional accreditation to award degrees is approved by SACSCOC.
---
South College

With its main campus in Knoxville, Tennessee, South College offers a Bachelor of Science – Electrical Engineering Technology degree as part of its online program. Students will learn about engineering design and troubleshooting and build communication, professionalism and collaboration skills.
With this Bachelor's degree program, students will focus on various foundational engineering topics, including electric circuits, control systems, digital techniques, communications systems, microcontrollers and microprocessors.
The capstone courses will engage students in applying what they learned to solve an engineering problem with the mentorship of a professional engineer or a faculty member. They will complete their project under realistic constraints such as economy, manufacturability, sustainability, environment, health, safety, ethics, society and politics.
The SACSCOC accredits South College to award degrees at all levels.
---
Take a look at this: Best Schools with Online Bachelor's in Electronics Engineering
---
Learning Outcomes of Bachelor in Electrical Engineering
Students are expected to have the following capabilities, skills and knowledge after obtaining their Bachelor's degree in Electrical Engineering:
Engineering Data Analysis and Problem Solving
Demonstrate the ability to identify, assess and solve complex engineering problems using engineering principles, mathematics and science.
Analyze and interpret data, develop and conduct appropriate experiments, and make engineering judgments based on conclusions drawn from data.
Communication and Teamwork
Function efficiently as part of a team with members creating collaborative environments, establishing goals and achieving objectives.
Communicate effectively with diverse audiences across all levels and in technical and non-technical settings.
Leadership and Professional Employment
Assume leadership roles in interdisciplinary teams.
Be professionally employed, serving the technological needs of the industry across the region or the country.
Societal Contribution and Impact
Create value for society by ethically practicing their profession to address societal and technical challenges.
Understand business objectives and address social, ethical and economic issues in a global context.
Apply engineering design to create solutions that address specific needs while considering public health, safety and welfare and environmental, global, social, cultural and economic factors.
Uphold ethical and professional responsibilities in engineering scenarios while considering the broader impact of engineering solutions on the world.
Professional Growth
Continue professional growth by pursuing graduate study, research, obtaining professional licensure and participating in technical societies, among other related activities.
Continuously acquire and apply new knowledge using effective learning strategies.
Pursue self-development and formal education to increase knowledge and competence.
Utilize critical thinking skills and technical competencies to advance in their careers.
Admission Requirements for Bachelor in Electrical Engineering
The requirements for admission to the Bachelor's program differ from one institution to another but below are some common ones.
General Requirements
An online application form, which the school will provide
Application fees can range from $30 to $60, but some schools do not charge for them
First-year students Requirements
High school diploma or equivalent
High school transcripts
SAT or ACT scores (varies by school)
Meeting other specific criteria such as class rank or standardized test scores (e.g., top 30% of class)
Transfer Student Requirements
Some schools categorize transfer students with few transferable credits as Freshmen. Additional requirements may include:
Minimum college GPA (varies by school, e.g., 3.0)
High school transcripts (if applicable)
SAT or ACT scores (if applicable)
Students with a considerable amount of previously earned college credits (around 24 credits or more) are often considered Transfer Students by many schools. Their admission requirements may include:
Minimum college GPA (varies by school, e.g. 2.0, 2.5, 3.0)
Good standing at previous colleges
Additional Notes
Some schools may not require SAT or ACT scores for admission.
Home-schooled students may follow similar admission criteria as high school graduates.
Some schools may accept GED certificates in place of a high school transcript.
Please note that specific requirements vary from one school to another. Applicants must check with their chosen institution for the most accurate and up-to-date admission requirements.
Electrical Engineering and Electronics Engineering: What's the Difference?
Electrical and electronics engineering both deal with electrical systems and share foundational knowledge in electrical principles. However, it can be said that electronics engineering is generally considered a sub-discipline of electrical engineering.
Electrical Engineering students learn about the principles and application of electrical systems and electrical energy, while Electronics Engineering specializes in designing, developing and applying electronic circuits and devices.
Electrical Engineering covers a broad spectrum of topics like electromagnetism, power generation and distribution, motors and generators, and control systems. On the other hand, Electronics Engineering concentrates on smaller-scale electronic components like transistors, diodes and integrated circuits.
Regarding applications, Electrical Engineers work on diverse projects such as designing power grids, electrical circuits and control systems for various industries like power generation, utilities and manufacturing. Meanwhile, Electronics Engineers work on consumer electronics, telecommunications, digital systems, microelectronics and embedded systems projects. They create and optimize smartphones, computers, medical equipment, communication devices and other electronic devices.
Laboratory Work and Projects in an Online Electrical Engineering Degree Program
Bachelor's degree programs in Electrical Engineering often include hands-on projects and laboratory work where students apply theoretical knowledge to practical applications. These projects may involve designing circuits, building electronic devices, programming microcontrollers or working on team-based engineering challenges. Labs provide students with valuable hands-on experience and reinforce key concepts learned in lectures.
In an online degree program, however, labs and projects are executed using a combination of virtual labs, simulations and remote tools. Students typically access specialized software and simulation platforms that replicate real-world lab environments. They can perform experiments, design circuits and analyze results virtually.
The professors may guide students through video tutorials and provide instructions for remote experiments. Collaborative online platforms allow students to work on group projects and communicate with peers and instructors. While some hands-on components may be completed independently, technology ensures that students gain practical experience in an online learning environment.
When it comes to supplies and equipment for these experiential learning activities, there are many ways for online students to have them
Some programs send lab kits to students' homes that contain physical equipment and supplies needed for specific experiments. These kits may include components like sensors, microcontrollers and measurement tools.
Students may sometimes be required to source their own supplies and equipment.
In a hybrid learning format, students may be required to access local labs and facilities for hands-on experiments, especially if they live near the university.
Frequently Asked Questions
What is the significance of accreditation for Electrical Engineering programs?

Accreditation is important because the Electrical Engineering program meets established academic standards and provides a quality education. Specifically, accreditation from ABET (Accreditation Board for Engineering and Technology) is highly regarded in this field and is often a requirement for professional licensure. It also enhances the program's reputation and the degree's value, making it more widely recognized by employers and institutions.
What math and science prerequisites are necessary for admission to an Electrical Engineering program?

Prerequisites can vary by institution, but the common requirements for admission to a Bachelor's in Electrical Engineering program include a strong background in physics and mathematics like calculus, algebra and trigonometry. Additionally, high school coursework in chemistry and computer science can be beneficial.

It is highly advisable to review the specific admission requirements of the university or college you are interested in to ensure you meet their criteria for entry into the program.
Are there opportunities for specialization within a Bachelor's in Electrical Engineering program?

Yes, there are. Most Electrical Engineering programs offer elective courses or concentrations for students to tailor their coursework and align it with their career goals and interests. Common specializations include power systems, electronics, communications, control systems, and renewable energy.
Key Points to Ponder
Electrical Engineering technology deals with understanding electrical systems and electrical energy as well as their applications. It differs from Electronics Engineering, which concentrates on electronic circuits and devices. The work that both electrical and electronics engineers do, however, is critical to industries.
Bachelor programs in Electrical Engineering differ from one school to another in terms of admission requirements, learning outcomes, and coursework. Thus, students are advised to research the program of their choice or contact the program advisor for detailed information.
The education students receive from Bachelor in Electrical Engineering online programs does not deviate in quality compared to traditional, on-campus programs. Thus, Bachelor's degree graduates enjoy the same prestige regardless of whether they completed an online or on-campus curriculum.
---
More to consider: Best Schools with Online Bachelor's in Mechanical Engineering