Find Your Perfect School
Premium Schools is an advertising-supported site. Featured or trusted partner programs and all school search, finder, or match results are for schools that compensate us. This compensation does not influence our school rankings, resource guides, or other editorially-independent information published on this site.
A career in electronics engineering can be ideal for you if you are enthusiastic about designing, creating, maintaining and upgrading electrical equipment and systems that run today's world. As an electronics engineer, you will provide advanced technology such as renewable energy systems, medical devices, WiFi, cellphones and other innovative devices and infrastructure that influence our everyday lives. Without electronics engineers, our society won't have cutting-edge technologies that improve modern living.

Enroll in a traditional or online bachelor's in electronics engineering as early as today! Recent Labor Statistics figures show the employment of electrical and electronics engineers will grow 5% from 2022 to 2032, faster than the 3% average growth rate for all occupations. In 2022, the median pay for electrical engineering technologists is $104,610 per year.
Moreover, there are lucrative opportunities for students who'll obtain their electronic engineering degree in the next three or four years. For one, the global power electronics market will grow and be worth around $35.72 billion by 2027 from $22.58 billion in 2020. It's expected to soar at an average rate of about 5.9% each year within the 2022-2029 forecast period.
So, if you're interested in being a part of shaping the future through technological innovations, consider entering the fascinating profession of electronics engineering.
---
The field of Engineering covers a wide array of options. Check this out: Best Schools with Online Bachelor's in Electrical Engineering
---
Quick Summarization
A bachelor's degree in Electronic Engineering Technology gives students the skills and knowledge to design, analyze and troubleshoot electronic circuits and systems. It also cultivates students' proficiency in programming, mathematics and physics so that they are adept in computer hardware, familiar with computer systems design and materialize innovative electronic devices and technologies.
This online bachelor's degree opens doors to careers in not just consumer electronics, semiconductor manufacturing and telecommunication industries but also in various areas like automotive, aerospace and defense, robotics, research and development, semiconductor devices, environmental monitoring and even education and academia.
Methodology
If you're considering pursuing an online bachelor's degree in Electronics Engineering Technology, your search just got easier! We've compiled a convenient list of top-notch degree programs in reputable universities, colleges and online learning institutions nationwide.
However, note that an online Electronics Engineering Technology program is rare, so we've included a traditional program to give you more options.
Each of the Bachelor's in Electronics Engineering programs featured on our list meets specific criteria, including the following:
Offers fully online or hybrid courses to allow adult learners to complete their degrees while juggling work and personal commitments,
Covers essential topics in electronics engineering, including courses on circuit design, digital systems, and signal processing,
Hire faculty members with expertise in Electronics Engineering and relevant industry or research experience,
Prepares students for further education and career growth, especially for those planning to pursue a Master's or Ph.D. in Electronics Engineering and those intending to obtain professional licenses,
Offers financial aid options and credit transfer possibilities to reduce the overall cost of undergraduate tuition and fees,
Provide online students with various support services like access to academic advisors, 24/7 technical support, online libraries and resources, among others,
Uses up-to-date technology and user-friendly learning management systems to deliver course content and facilitate effective communication,
Has received accreditation from industry-recognized organizations as a testament to the institution's commitment to providing high academic standards.
For more details on how we selected these programs, please visit our Methodology page.
---
5 Best Online Bachelor's in Electronics Engineering
Eastern New Mexico University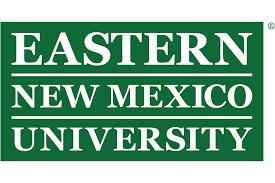 The 100% online Bachelor of Science in Electronics Engineering Technology program offered by Eastern New Mexico University is a composite degree program that combines knowledge and skills development in electronics technology with proficiency in computer systems, including research and development, design, manufacturing and quality control.
The BS degree program requires students to complete 120 hours toward graduation, including at least 31 General Education courses. Graduates of this program are equipped with the capabilities to make educated career choices to compete in various fields, including the following, successfully:
Communications (design, simulate, and assemble)
Computers (test and troubleshoot hardware)
Controls (build and test control systems)
Electrical circuits (design, simulate, and assemble)
Electronics
Industrial control (PLC programming)
Instrumentation (maintenance and testing procedures)
Manufacturing and testing
Those who already have a degree in Associate of Applied Arts and Science (AAS) or have earned a minimum of 30 credit hours in a technical-related career discipline may opt for the following Bachelor of Applied Arts and Sciences Concentrations offered by the University in its online degree program:
Eastern New Mexico University is Higher Learning Commission– or HLC-accredited.
---
University of Massachusetts Lowell

University of Massachusetts Lowell offers a Bachelor of Science in Electronic Engineering Technology degree through its blended on-campus and online courses program. This program equips students for a successful career in various sectors, including telecommunications, semiconductors and consumer electronics. It also prepares students for further studies should they want to pursue a Master's in Electrical Engineering degree.
To obtain this bachelor's degree, students are required to complete 120 credits. The courses in this program include the following:
Foundations of Microwave Design
Introduction to Alternative Energy
Circuits
Control Systems
Data Conversion
Digital Electronics
Digital Signal Processing
Electromagnetic Theory
Electronics
Logic Design
Microprocessors
Power Conversion Design
Signals and Systems
The capstone courses under the curriculum allow students to use their relevant industrial work experience or a specific project they're engaged in while working in a high-technology company as credits of up to six units.
This program has an Engineering Technology Accreditation Commission (ETAC) of ABET approval.
The New England Commission of Higher Education, or NECHE, has granted institutional accreditation to the University of Massachusetts Lowell.
Students who intend to pursue the University's Master of Science in Electrical Engineering can accelerate the post-baccalaureate program by taking three Electrical Engineering Technology technical electives while still in their Bachelor's program.
---
University of Arkansas Grantham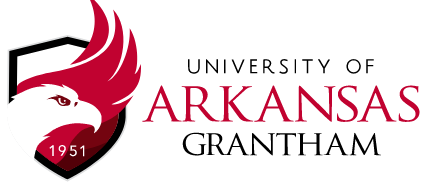 University of Arkansas Grantham offers a web-based Bachelor of Science (BS) in Electronics Engineering Technology degree program that addresses the growing need for skilled professionals who can design and maintain electronic systems as technological advancements progress. Students learn to design, build, test and maintain electronic devices and systems.
This bachelor's degree program requires students to complete 120 credits toward graduation, encompassing 36 credits of General Education Core courses and 84 credits of Program Core courses.
Major courses under this program include the following:
Introduction to Public Speaking
Programming Essentials
Digital Electronics
Microprocessor Systems Engineering
Engineering and Ethics
Fundamental Properties of DC Circuits
Fundamental Properties of AC Circuits
Electronics I and II
Circuit Analysis
Analog Integrated Circuits
Many of these courses include laboratory activities that allow students to intensively build their technical and analytical skills by engaging in hands-on experience applicable to real-world scenarios through simulation software and practice with equipment and hardware like microcontrollers, oscilloscopes, sensors, motors and controllers.
The Engineering Technology Accreditation Commission of ABET has approved the University's BSEET degree program accreditation under the Electrical/Electronic(s) Engineering Technology Program Criteria and the General Criteria.
Since 1961, the University of Arkansas Grantham has been approved by the DEAC-Distance Education Accrediting Commission, an accrediting agency recognized by both the Department of Education and the Council for Higher Education Accreditation (CHEA).
---
Indiana State University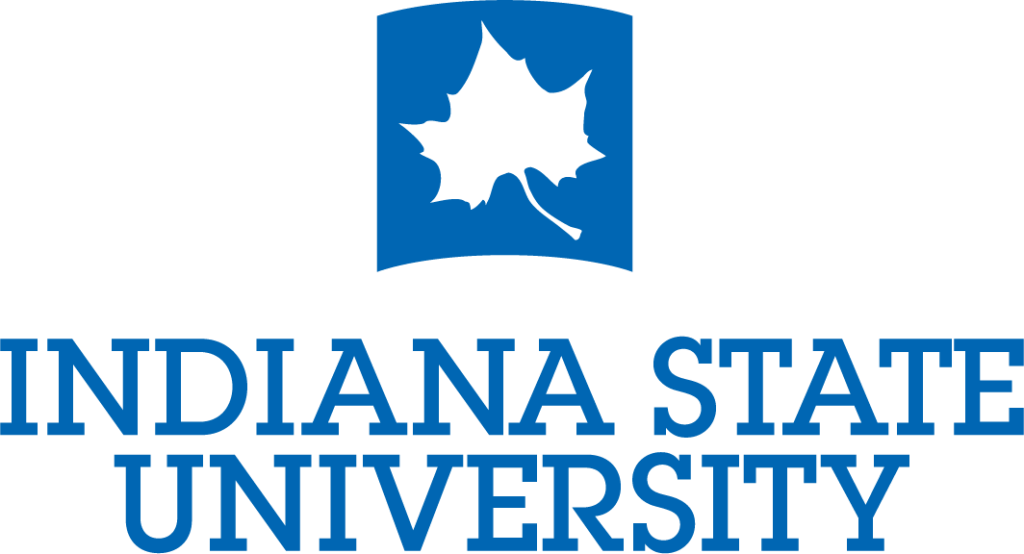 Indiana State University offers an online degree program on Electronics Engineering Technology (BS) designed for transfer students, more specifically those with an Associate of Science in Electrical Engineering Technology or Associate of Applied Science in Electrical Engineering Technology or related degree or those with 24 credits of specific courses at the University's Terre Haute campus.
This Bachelor of Science program requires 120 credits for students to graduate, including 51 credits of Electronics Technology courses and 12 credits of Required Math and Physical Science courses.
To ensure students will graduate with high technical skills, many of the Electronics Technology courses have laboratory components, such as the following:
Introduction to Robotics and Automation
Digital Computer Circuits
AC Circuits and Design
Microcontroller Hardware and Software
Discrete Transistor Theory and Circuit Design
Analog Integrated Precision Circuits
Industrial Electronic Pulse Circuits
Furthermore, the curriculum includes Management courses to equip students with the managerial skills to lead teams and complete collaborative projects.
This bachelor's degree program is accredited by the Association of Technology, Management & Applied Engineering or ATMAE and ABET.
Since 1915, Indiana State University has been granted institutional accreditation by the Higher Learning Commission.
---
Vaughn College

New York-based Vaughn College of Aeronautics and Technology offers a traditional, on-campus Bachelor of Science in Electronic Engineering Technology: General Electronics degree program that provides technical and managerial skills for graduates to excel not just in the communications, computers and energy supply fields but also in various industries including aviation and aerospace.
Students must complete 124 credits to obtain their Bachelor's degree, including 32 credits of Math and Sciences courses and 27 non-math/science general education courses. The curriculum also encompasses up to 72 credits of Electrical Engineering courses, which include the following:
Control Systems
DC/AC Circuits
Digital Systems Design
Electric Circuits
Electric Machines
Electromagnetism
Linear Systems Analysis
Microprocessor System Design and Interfacing
Microprocessors
Principles of Communication Systems
Signals and Systems
The University also offers a traditional, on-campus degree program on Bachelor of Science in Electronic Engineering Technology: Avionics, which requires students 128 credits toward graduation.
The two BSEET degree programs have received the nod of ABET's Engineering Technology Accreditation Commission.
Vaughn College of Aeronautics and Technology meets the MSCHE-Middle States Commission on Higher Education standards.
---
An additional resource: Best Schools with Online Bachelor's in Mechanical Engineering
---
Frequently Asked Questions
Is there a difference between the Bachelor in Electronics Engineering and Electrical Engineering programs?

Yes, there is. In essence, electronics engineering focuses on designing and developing electronic devices and systems, while electrical engineering deals with a broader range of electrical systems, such as power generation and distribution.

Both electrical and electronics engineers do valuable work!
What is the typical duration of a Bachelor's in Electronics Engineering program?

A Bachelor's in Electronics Engineering is usually a four-year program, but the duration may vary depending on the institution. Some accelerated programs may be shorter, while part-time options may take longer for aspiring electrical engineers.
Can students specialize in a specific area within Electronics Engineering during my bachelor's program?

Yes, they can. Many bachelor's programs allow for specializations or concentrations in aviation and aeronautics, telecommunications and renewable energy systems. This will depend on the institution and program offerings, and thus, students are advised to research the curriculum of the program they're interested in and get in touch with the program's advisor for further guidance.
Key Points to Ponder
Electronics engineers are essential in moving society forward by providing advanced technologies like medical devices, renewable energy systems and telecommunication gadgets.
An electronics engineering degree at the Bachelor's level will provide students with technical expertise and theoretical knowledge and foster essential critical thinking, communication, management, supervisory and other transferable skills applicable to a wide range of career paths.
Accreditation from ABET is crucial for a Bachelor's in Electronics Engineering because it ensures that the program meets rigorous standards of quality and will provide students with a reputable and recognized education that enhances their career prospects.
---
Before you go, check out the following: Best Schools with Online Bachelor's in Computer Engineering