Find Your Perfect School
Premium Schools is an advertising-supported site. Featured or trusted partner programs and all school search, finder, or match results are for schools that compensate us. This compensation does not influence our school rankings, resource guides, or other editorially-independent information published on this site.
We have reached the Age of Artificial Intelligence! Robotics, machine learning, and big data are expected to be some of their most successful applications. The applications for AI are endless, and society needs computer engineers to go through such discoveries and implementations.
If you want to work in Computer Engineering while earning good salaries and solving real-world problems, an online bachelor's degree might be just the thing for you. Our world increasingly relies on computers, as the number of people and businesses using them increases daily.
The Bureau of Labor Statistics tells us that there will be a 5% growth in the demand for computer hardware engineering jobs, and surely, other related computer engineering jobs would have increased job growth as well.
---
An additional resource to explore: Best Online BS In Computer Science
---
Quick Summarization
There is a high demand for degree holders and professionals in Computer Engineering online, which is a rapidly growing field. An undergraduate degree in Computer Engineering is, therefore, almost always a wise investment, allowing graduates to contribute significantly to industries that require their skills, knowledge, and experience.
Computer Engineering bachelor's degrees online provide adult learners with work commitments and the opportunity to advance academically and enhance their skills.
Quick audio summary:
Methodology
Enrolling in an online Computer Engineering degree primarily teaches students the technical skills required for such careers. Students participate in the evolving information technology and computer industry with these in-demand skills.
The following factors were taken into account to simplify your selection of the best Computer Engineering program:
Online or partially online undergraduate degrees are available to adult students to avoid disrupting their work schedules and other responsibilities,
Provides essential computer engineering courses that are essential to landing a job in information technology and computer engineering sectors or pursuing a master's degree,
Provides students with the values, theories, and practices they need to become problem-solvers and strategic thinkers,
Features electives can be customized to match preferences and goals,
Facilitated thru a user-friendly and convenient online learning platform is available for online students everywhere and anytime,
Computer engineering theories and subjects are taught by professors and instructors who are experts in the field,
Financial assistance and credit transfers reduce undergraduate tuition and fees,
Regionally accredited colleges and universities offer these courses.
Further explanation about our ranking list can be found on our Methodology page.
---
10 Best Schools with Online Bachelor's in Computer Engineering
Saint Cloud State University
Saint Cloud State University offers a web-based Bachelor of Science in Computer Engineering degree program. Computer Engineering majors aim to create computer systems and instruments that are more efficient and effective for use in a global environment.
The curriculum uses hands-on, project-based approaches, nine fully equipped modern laboratories, and industry-sponsored fieldwork to teach you engineering and research skills.
Through this online program, a Computer Engineering major can become professionally competent by completing the core courses. Some of the skills you can sharpen are your research skills and critical thinking skills.
Through your classes and projects, you will expand upon the physics, chemistry, and mathematics you studied in high school to create software and hardware valued by various businesses. A computer engineering degree requires 106 to 109 credits; the rest should be the electives they choose according to academic goals.
Some courses for this online degree are:
Software systems
Circuit analysis
Digital logic design
Digital signal processing
Computer simulation
Circuitry
Control Systems
CAD
In addition, students can complete a capstone project on sensors for industrial applications, robotics, or green energy research. The author-student's expertise should be highlighted in the project, regardless of the topic.
---
Regent University
The Christian school Regent University is well known for its renowned online Bachelor of Science in Computer Engineering degree program offered. This online degree allows students to master all their skills related to computer engineering. Students of this online program love solving problems.
Some of the job occupations to pursue after graduation are:
Robotic Engineer
IT Systems Administrator
Software Developer
Computer Hardware Engineer
Product Designer
Regent's Bachelor of Science in Computer Engineering will prepare you to solve complex problems using engineering, science, and mathematics principles. From a Christian perspective, you'll learn systems thinking, software engineering, computer programming, and more.
Whether you are seeking a traditional or non-traditional program, Regent's online Computer Engineering degree is designed to suit your needs. You need to finish 126 total credits to be awarded a diploma.
The courses included in this online program are the following:
Computer Science
Digital Systems Design
Differential Equations
Data Structures & Algorithms
---
University of Arkansas Grantham
The University of Arkansas Grantham offers an online Bachelor's in Computer Engineering Technology for computer enthusiast students like you. This program offers students an opportunity to understand computer engineering, electronics, and computer science comprehensively. After graduation, you can tackle installing most hardware and software.
The online Computer Engineering Technology undergraduate program at the University of Arkansas Grantham equips students with the competence to succeed as professional engineering technologists, particularly in computing. A curriculum introducing advanced circuit theory, programming, and digital design is included in this program. Graduates will design, test, and implement computer and software systems in real-world environments.
It takes 38 months to complete the 120-credit program or about three years when you enroll full-time. The average time to complete a degree can be if you enroll in more courses or use your transfer credits from an accredited college.
Graduates are likely to be successful in pursuing master's degrees and pursuing careers after graduation. As designers, developers, and hardware maintainers, they have an impressive combination of technical skills. Students are also taught management skills needed in today's technologically driven organizations.
---
National University
The Bachelor of Science in Electrical and Computer Engineering is an online bachelor's program available at National University. This degree is geared toward careers in the invention, design, development, manufacturing, and marketing of new devices, such as smart homes, smartphones, artificial intelligence, robotics, and more. A digital hardware system is designed and developed, software is used to enable it, and users interact with it.
Engineers are responsible for converting scientific discoveries into commercial applications that improve people's lives. In this field, you can use discoveries to solve real-world problems, from improving communication to treating diseases. Alumni, employers, graduate schools, certification boards, and accreditation ensure the program produces graduates who will succeed in critical technical fields.
It is required for students to earn a minimum of 70.5 University General Education units to earn a Bachelor of Science in Electrical and Computer Engineering. Students may need additional general electives to complete the degree if transfer credit is unavailable.
---
Florida International University
An entirely online Bachelor of Science in Computer Engineering degree program is offered by Florida International University. The capabilities of computers have grown exponentially over the past decade. New concepts emerge in transportation, health, education, consumables, retail, etc., due to the evolution of technology. Computer engineering and math basics will be required for the next generation of new applications. Get ready to be equipped with foundational computer skills through a bachelor's degree in computer engineering
The program requires 128 total credits, of which some courses below should be taken:
Computer hardware architecture
Filter design
Software engineering
Signal processing
Hardware-software integration
Instrumentation
In this program, students will complete 50 credits in electives that can supplement the bachelor's degree. Courses on engineering data evaluation and engineering economics are included too. As part of its Core and Electives for Computer Engineering, it offers various career-relevant courses.
By taking the Bachelor of Science in Computer Engineering online at FIU, you will contribute to new ideas on how technology can be applied in any field. This program is set apart because today's leading-edge technologies are at the forefront.
Students are taught logic and reasoning in addition to practical knowledge. Students will learn how to operate, maintain, and support modern organizations with the needed knowledge, skills, and abilities. Students will be prepared for a rapidly changing field when they graduate.
---
Old Dominion University
There is a terrific online Bachelor of Science in Computer Engineering Technology program at Old Dominion University. This course requires 120 credits and covers various topics, including computing devices, software design, hardware creation, cybersecurity, and networking procedures. Soft skills such as leadership and research can complement the technical skills required by engineering.
A bachelor's degree in Engineering Technology allows you to study Electrical Engineering Technology and Computer Engineering Technology. This is the best-combined education for those seeking to be computer engineers. For computer engineers to be successful, they must have an understanding of hardware and software components.
This online degree can provide invaluable insight into how hardware and software components work in various computer systems. Additionally, graduates may prepare to take the Fundamentals of Engineering exam after completing this online degree. Engineering licenses are not legal requirements to practice, but many employers prefer to hire engineers with them.
The 128-credit program is delivered synchronously and asynchronously. Online classes and web conferences are required for students to clarify concepts. Online courses at ODU follow the university's regular academic calendar. The program will also prepare you to be a leader in engineering.
The program courses include:
Microprocessors
Computer science
Microcontrollers
Digital electronics lab
Linear electronics
---
Arizona State University
The Bachelor of Science in Software Engineering online program at Arizona State University is one of the best in the world. The program develops students' engineering proficiency using hands-on activities and complex coursework. One of its goals is to create a new model for software engineering education. Students learn the latest computer engineering while developing soft skills in this model. Students analyze, design, construct, and evaluate systems to find viable software solutions.
A blend of engineering, computing, project management, and software construction is taught during the software engineering program. In this course, students develop creative software solutions for today's problems. There are often more than a million lines of code in software systems. Students who graduate with a BS in software engineering have learned how to analyze, plan, design, and construct complex systems.
Throughout their degree program in Computer Engineering, students are expected to complete a series of projects demonstrating their knowledge and skills acquired.
Students pursuing a degree in computer engineering can take 120 credits in engineering history, database management, and engineering statistics. Some courses are offered over 15 weeks but require rigorous study. It usually takes 7.5 weeks to complete a course during the spring and fall semesters.
This project-based curriculum revolutionizes software engineering education. Learn-by-doing concepts, engagement, and discovery-based approaches are all emphasized in this program. During the program, students must complete a semester-long project to improve soft skills such as leadership, communication, teamwork, and critical thinking.
---
University of the Virgin Islands
The online Bachelor of Science in Computer Engineering Technology at the University of the Virgin Islands will prepare you for an exciting career in computer science or engineering technology. You will be prepared for entry and success in computer science and engineering technology with microprocessing, electronics theory, and circuit design knowledge.
This online degree program prepares you for a career such as:
Engineering Technologist
Engineering Assistant
Electronics Engineer
Students enrolled in an online computer engineering technology degree program are taught to identify and analyze technical problems, solve problems, design systems, and develop teamwork, ethical conduct, and social awareness skills.
From start to finish, the Bachelor's degree program in Engineering Management Technology can take 38 months; however, the amount of transfer credit you receive and the number of classes you take each term may impact your time. One hundred twenty credits are required for this degree.
You will be prepared to apply knowledge, techniques, skills, and modern tools to broad engineering technology activities after completing UVI's 100% online Bachelor of Science in Computer Engineering Technology program. Math, science, engineering technology, and electronics can be applied to engineering technology problems.
In this program, you can perform experiments, analyze and interpret the results, and use the results to improve processes.
---
Take a look: Best Schools with Online Bachelor's in Computer Forensics
---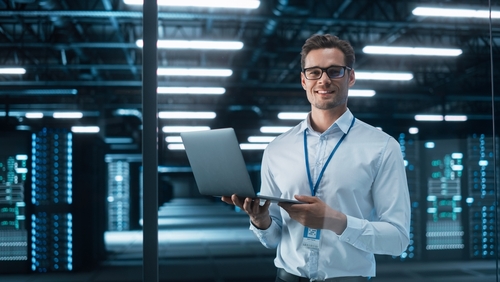 Technical Skills Necessary for Online Bachelor's in Computer Engineering Graduates
Computer engineers and other jobs in the computer science industry should be equipped with updated technical skills that are sought-after by employers today. Here are some skills that you need to brush up on:
Programming Languages
Computer engineers tackle a lot of programs daily. Hence, they need to be adept in various computer programming languages. For instance, Python is known for its simple syntax and array of prebuilt libraries, and it's considered one of today's most useful programming languages.
Students should be well-versed in this language and Java programming language. There are many other programming languages that you need to train for.
Cloud Computing
Thousands of businesses rely on solutions like Amazon Web Services (AWS), Microsoft Azure, and Google Cloud Platform to scale and distribute data and software. Cloud computing charges users on a pay-per-use basis for their services. This is a skill that computer engineers should have to familiarize themselves with managing and transferring data to the cloud if needed.
Software Development
Although sometimes this term is interchangeable with software engineering, developers usually have a different role than engineers. Whereas an engineer builds the overall structures in which the applications operate, a developer creates applications that target specific needs. Nevertheless, every computer tech person should have at least foundational software development skills.
Microprocessor Design
A computer engineer's most valuable technical skill is designing and constructing microprocessors, which are fundamental to computing. Microarchitecture is devised according to the technical requirements for a piece of hardware by professionals in this field. In the process of laying out data paths and testing performance, engineers often encounter complex challenges.
Operating Systems
Various components can function differently based on how an operating system is configured and implemented, so engineers must fully understand how these choices impact their designs. As a computer engineer, you should have basic to advanced knowledge and skills in various operating systems such as Android, Windows, iOS, Linux, and MacOS.
Possible Careers for Online Bachelor's in Computer Engineering Graduates
Multimedia programmer
Using video, animation, audio, digital photography, graphics, and text, the multimedia programmer creates products with various multimedia features. They also work with 2D or 3D models and launch different media copies.
Technical support specialist
Technical support specialists provide end-users with assistance and support for hardware and software problems. One of their main responsibilities is to troubleshoot issues such as the inability to access data, slow performance, inefficient software, and connection problems.
Web developer
The job of a web developer is to design and develop websites and applications. Web developers implement security measures, create application features, and manage website functionality using various web technologies and programming languages.
Computer programmer
Computer programmers code operating systems and software applications. Programmers convert software developers' designs into instructions that an operating system can follow after they design a computer program. Until a program is error-free, programmers check it for errors and rewrite it. Programs are reviewed regularly, and adjustments and updates are made as necessary.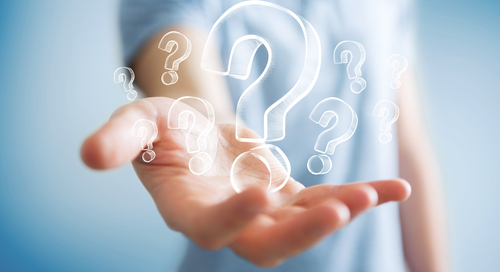 Frequently Asked Questions
How long does earning a Bachelor's in Computer Engineering degree online take?
This question will have different answers based on several points. The average number of credits required for most programs is 120-127. It takes an average of four years for a student to complete a degree when enrolled in at least 12 credits per term.
Completion rates are also related to the order of courses in each program.
Your credit transfer also affects how long it takes to complete the program. Transfer credits from previous college coursework, or an associate degree, are usually accepted in bachelor's degree programs. Students can shorten their time in bachelor's degree programs by reducing the number of credits earned.
How much does an online Computer Engineering undergraduate program cost?
Just like the previous question, several factors determine how much it will cost to attend an online bachelor's in computer engineering. First, tuition and mandatory fees can be based on residency status. You must also factor in approximately how many credits are required to earn the degree and the tuition per credit hour. Other fees to include in the computation include the technology and laboratories fees.
The cost of attending public universities, whether for-profit or non-profit, is generally lower than private universities. The government typically funds public universities, whereas private universities rely on their revenues and resources. A 120-credit undergraduate degree in computer engineering costs between $7,000 and $45,000.
How much do computer engineers earn?
Various factors can affect the salary ranges for different professions, including education, certifications, additional skills, and years of experience. Some students combine this field with other related disciplines, such as in the case of Computer and Electrical Engineering. The same thing applies to computer engineers. Computer hardware engineers earn $128,170 per year, according to recent federal data.
Key Points to Ponder
An online Bachelor's in Computer Engineering degree leads to a career in computer engineering and information technology. Computer engineers design and analyze all hardware and software required for a computer system using principles from electrical engineering and computer science.
In addition to robotics and electronics, computer engineers specialize in artificial intelligence, embedded architecture, and computer systems. There is a lot of flexibility in most of these job opportunities.
Computer engineers design, develop, and work with robotics and artificial intelligence. It covers a wide range of industries, including electrical and healthcare.
---
For more information, see: Best Schools with Online Bachelor's in Computer Programming