Find Your Perfect School
Premium Schools is an advertising-supported site. Featured or trusted partner programs and all school search, finder, or match results are for schools that compensate us. This compensation does not influence our school rankings, resource guides, or other editorially-independent information published on this site.
Every building, bridge, or any other structure around us started as a construction project that is complex and takes a long time to complete. Every single project is completed with the help of construction managers, who oversee all moving parts.

The Construction Management Association of America, an association that represents over 16,000 members to improve the country's infrastructures, says construction management is a professional service that provides effective management of a project's quality, cost, function, schedule, safety, and scope.
Every construction project has three main parties: the owner, who commissions the work and funds the project; the architect and engineer, who designs the structure; and the general contractor, who oversees the daily operations of the project and manages the subcontractors. Construction managers oversee all these parties and the overall project with the owner's best interest in mind.
Construction managers are responsible for providing oversight over the entire project directly to the owner. Their work involves collaborating with various parties to deliver the project at/under budget, on time, and to the owner's standard of quality, function, and scope. In other words, construction managers are responsible for reporting to the owner and providing successful projects all the time. All of this can mitigate problems, save resources, and produce higher-quality results that meet the owner's standards.
To become a construction manager, one must have a combination of a bachelor's degree and practical experience with an owner, general contractor, architect, or other stakeholders. Online Construction Management programs will provide interested individuals with the skills to manage construction operations, establish safety and security plans, manage risks, and develop a detailed budget and schedule.
Currently, construction managers are earning an annual median pay of $101,480, according to the US Labor Statistics Bureau. The job outlook for such a profession is projected to grow by 5% between 2022 and 2032, which is about 22,700 job openings every year on average.
---
Check this out, too: Best Schools with Online Bachelor's in Engineering Management
---
Quick Summarization
An online Bachelor's in Construction Management degree is for those who are already working in the industry and want to advance in their career and those who are considering a profession in construction management.
A bachelor's degree program in Construction Management will teach students to manage diverse teams of construction workers, develop a budget, supervise construction projects from start to finish, understand blueprints, building codes, laws, construction materials, construction methods, and mechanical systems, and use various computer applications.
Methodology
Several things need to be considered when finding the right Bachelor's in Construction Management degree program. It's important that students carefully weigh all their options to ensure they choose the best college or university to earn a degree in Construction Management.
We took these factors into account in choosing each of the top online bachelor's degree programs:
Delivered online or partly web-based while also ensuring that students receive the benefits of small group lectures and small-sized classes,
Features curriculum and coursework that covers all topics relevant to construction management, such as construction engineering technology, civil engineering, commercial building, and business administration,
Taught by Construction Management terminal degree holders and industry authorities,
Provides undergraduates with lots of internship opportunities to complement their coursework and provide them with a hands-on learning experience,
Offers student support services, including an online library, one-to-one mentoring, career advice, and the like, to help learners achieve their goals,
Provides federal financial aid, tuition assistance, and an excellent transfer credit policy to help reduce the overall Construction Management degree cost,
Earned the appropriate accreditation from the American Council for Construction Education (ACCE), the Construction Management Association of America (CMAA), the Accreditation Board for Engineering and Technology (ABET), and other respectable accrediting agencies to ensure the program it offers complies with industry and academic standards.
To find out more, please read our Methodology.
---
10 Best Online Bachelor's in Construction Management
Indiana State University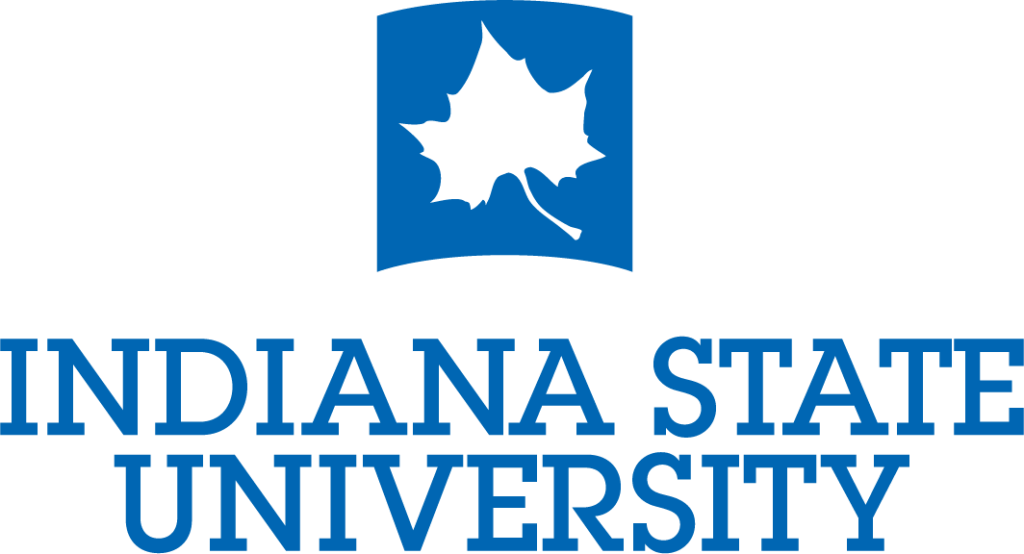 Indiana State University was built in 1865 with a commitment to hard work, values, fairness, opportunity, happiness, public health, and the public good. ISU is also committed to giving everyone a chance for a great education. Today, ISU offers over 100 majors, 70 online programs, and limitless opportunities for all its students.
ISU is committed to learning by preparing the next generation of citizens and leaders through personalized and transformative experiences that will help them succeed in the classroom and their respective careers. It is dedicated to discovery, nurturing intellectual growth and curiosity by providing new knowledge. It is also its mission to provide engagement and inclusiveness for all its students by collaborating with local communities and welcoming the diversity of ideas and expressions.
After all, it is ISU's vision to be the university of choice for those seeking high-quality education and challenging experiences that prepare students to contribute to the economy and civic and cultural development within the community and the global society.
Indiana State University's Bachelor of Science in Construction Management online degree program combines education and experience in both managerial and technical skills. This program prepares learners for leadership roles in the construction industry with its management-oriented and comprehensive curriculum that teaches about the impact of construction on society and the environment.
This program covers topics about building design and planning; principles of quality concrete and proper techniques used; environmental control systems; theories of forces in building structures; proper use of levels, transits, and tapes to layout structures, locate boundaries, and determine elevations; and project management, which includes budget, bids, costs, critical path scheduling, cost control, and human resources utilization.
This BS in Construction Management program is comprised of 81 credits of major courses and 39 credits of general education courses. Students with previously earned college credits may take advantage of ISU's transfer policy to reduce the amount of time it will take them to complete this degree.
Required courses for ISU's BS in Construction Management degree program include:
Construction Materials, Methods, and Equipment
Construction Scheduling
Statics and Strength of Materials
Commercial Design and Construction
Construction Project Management
---
Louisiana State University Online

LSU Online and Continuing Education is a part of the Louisiana State University family of institutions that are top-tier and accredited universities that are leaders in innovations in distance learning. It is the school's mission to help graduates achieve their career goals with affordable, excellent-quality, and flexible online certificate and degree programs.
At LSU Online, programs are designed to allow learners to earn the same degree as they would on-site in a convenient and flexible format. This university is also committed to providing each student with a one-of-a-kind learning experience and, at the same time, affordable tuition nationwide. Online students have the same instructors as on-campus students. This means that they can expect the same dedication, guidance, and attention from their professors.
A Southern Association of Colleges and Schools Commission on Colleges-recognized school, LSU Online offers students dedicated service through concierge-style support from the time of application throughout their student life.
This university also offers stackable learning options that allow students to start with a certificate program that will earn them credits that can be used toward a bachelor's degree program. With its Prior Learning Assessment (PLA) program, students will be able to reduce the time they need to complete a degree, saving them money in the process.
Louisiana State University Online offers an online Bachelor of Science in Construction Management program accredited by the American Council for Construction Education (ACCE). This is offered through LSU Online's Bert S. Turner Department of Construction Management, which is committed to providing the industry with graduates who are more than capable of taking on challenging roles in today's global marketplace.
This degree program in Construction Management prepares them for various careers, including business owners, construction managers, cost estimators, field engineers, estate managers, project managers, consultants, and the like. It emphasizes business skills, education, and experience to manage any construction work for both private and public sectors.
LSU Online's BS in Construction Management degree is the only four-year program of its kind in the nation that provides Industry Emphasis Areas (IEA) in commercial, industrial, heavy highway, and residential construction with facilities management. Here, online students learn from certified instructors who are leaders in the construction management field. Aside from that, undergraduates get to become OSHA Certified Occupational Safety Specialists and Certified Associate Constructor (CAC).
Course requirements for LSU Online's BS in Construction Management program include:
Introduction to Construction Management
Construction Materials and Methods
Structural Principles and Practices
Construction Scheduling and Cost Control
Construction Enterprise
---
National American University

The National American University is an accredited university that offers the flexibility and convenience that students seek in an online education. NAU students have an advisor who provides them with personal assistance and attention to guide them throughout their degrees.
NAU is committed to helping students achieve success in their personal and professional lives by offering a range of professional and technical diploma, associate's, bachelor's, master's, doctoral, and certificate programs in business, education, information technology, healthcare management, legal studies, and strategic security. Aside from that, NAU students are provided with financial services representatives who can help them develop personalized plans to achieve their goals.
Aside from providing their students with flexible schedules to cater to active military, working adults, and other nontraditional students, learners can rest assured that all programs will be taught by highly qualified faculty with years of real-world experience and dedication to students' success.
Students also get to interact regularly with their professors. On top of that, this institution also offers a generous transfer credit policy to students who earned some credits from previous college courses or experiential learning.
The National American University offers a Bachelor of Science in Construction Management degree designed to help students develop a deeper understanding of how to effectively and successfully manage, monitor, and supervise construction projects, including controlling, planning, scheduling, and other key aspects.
Upon completion of the program, students will know how to leverage current business technologies to support organizational continuity, analyze concepts in key construction management areas to help organizations make sound decisions, and apply leadership skills to achieve all construction management objectives. Moreover, students will be able to apply appropriate ethical perspectives in various business environments and collaborate with other business professionals successfully.
The following courses are included in NAU's BS in Construction Management degree required major courses:
Construction Documents and Graphics
Construction Laws and Contracts
Construction Equipment Operations
Construction Project Management and Administration
Productivity and Cost Control
---
Rowan University

Rowan University's Rowan Global Learning and Partnerships, formerly called the College of Graduate & Continuing Education (CGCE), is the university's way to serve the diverse needs of working adults, lifelong learners, college students, and the business community. It currently caters to college graduates who want to pursue graduate studies and returning college students who wish to complete a bachelor's degree or certificate program.
Rowan Global provides a wide range of noncredit products and services, such as continuing education units, corporate training, professional development, and personal enrichment. Its main focus is on making quality education affordable, accessible, and convenient for all by using delivery formats that address the needs and preferences of all kinds of students.
Through Rowan Global's partnership with other academic colleges, the university is able to provide students with access to graduate education, undergraduate degree completion programs, professional development, and summer and intercession courses.
At Rowan Global, students who are interested in pursuing a Bachelor of Arts in Construction Management can have the flexibility they need to complete this degree because it is 100% online, which is why it is perfect for experienced construction professionals and apprentices who are looking to earn a degree for career advancement in the field.
This degree program is offered by the Henry M. Rowan College of Engineering and was created in cooperation with the North America's Building Trades Unions (NABTU). This labor organization represents over three million skilled craft professionals in the nation and Canada.
This BA in Construction Management degree prepares learners to inspect, manage, and supervise buildings, construction sites, and associated facilities. Undergraduates enrolled in this program will develop their technical skills in executing, planning, monitoring, and controlling the construction process.
They will also learn about project scheduling, communication and leadership skills, professional ethics, and cost estimation and apply their knowledge and skills to diverse market sectors, including residential and construction projects.
Rowan Global's BA in Construction Management requires students to complete 120 semester hours to graduate, including these courses:
Fundamentals of the Construction Industry
Construction Cost Accounting, Estimating & Finance
Advanced Leadership & Communication
Building Energy Systems for Construction Managers
Construction Safety and Loss Prevention
---
Arkansas State University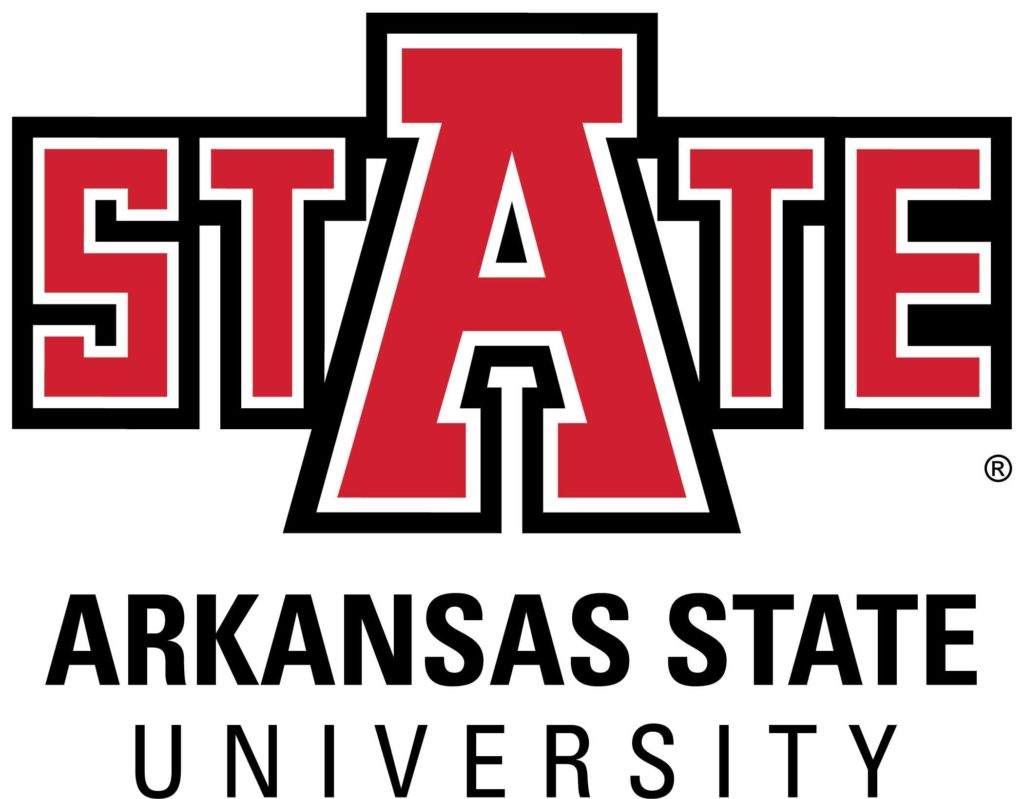 Arkansas State University was founded in 1909 and started as an agricultural school. Since then, A-State has been providing academic excellence and state-of-the-art innovation. It is also a top producer of K-12 teachers and administrators in the state.
A-State is Higher Learning Commission (HLC)-accredited. It understands the importance of ongoing academic growth. Because of this, it strives to meet students' needs by providing nationally recognized and accredited bachelor's, master's, doctoral, and certificate programs in Criminology, Communications, Education, General Studies, Engineering Management, Public Administration, Nursing, and more.
Those who are interested in joining a booming industry like the construction sector can enroll in A-State's Bachelor of Science in Construction Management degree. This is a 100% online program, the first in the state of Arkansas, designed to provide diversified knowledge in architecture, business, engineering, and leadership. Construction Management students will acquire in-demand proficiencies in project bidding and estimates, Computer-Aided Design (CAD), rivets, and structural blueprint reading.
Students enrolled in A-State's Construction Management degree program will know how to scrutinize green construction from a professor who is certified by the Leadership in Energy & Environmental Design or LEED Rating System of the US Green Building Council. Upon graduation, they will be able to use their knowledge to create construction proposals and designs they can add to their professional portfolio. Plus, they will gain practical experience in basic engineering and design, construction management, and materials through internship opportunities.
Major requirements for A-State's BS in Construction Management program include:
Strategic Bidding and Estimating
Green Construction
Architectural CAD
Construction Management Design
Technical Entrepreneurship
---
Northern Michigan University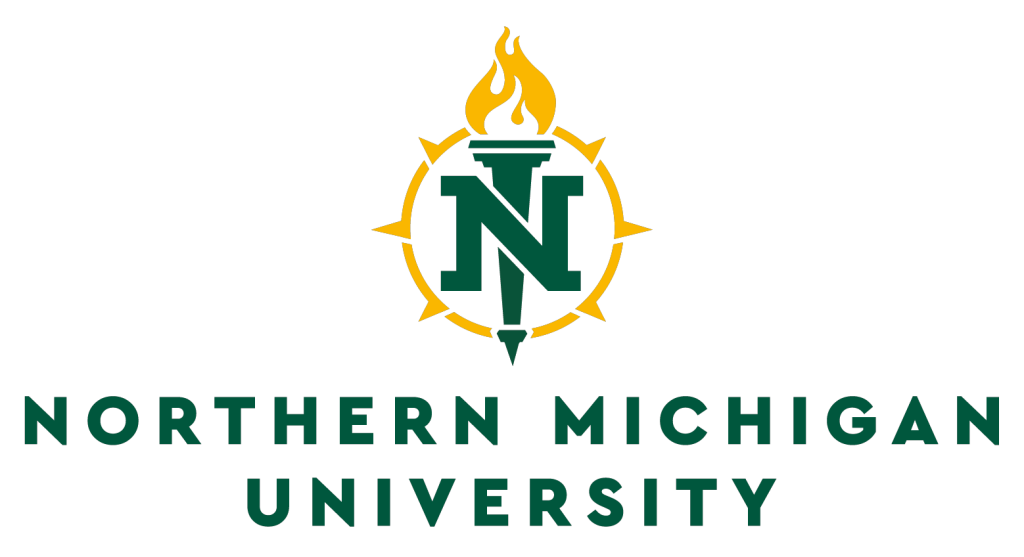 Northern Michigan University is a four-year, public, and comprehensive university that has built its reputation for its award-winning leadership programs, nationally recognized degree offerings, and cutting-edge technology initiatives. NMU is one of the most affordable public universities in the state and ranks among the safest academic institutions in the country.
It was founded in 1899 as Northern State Normal School with only a small group of students who were studying to become teachers. NMU has become a comprehensive academic institution that has produced thousands of graduates for over 120 years now.
Currently, it offers over 170 academic programs, 41 associate degrees and programs, and more than 25 graduate degree programs. It offers an 18:1 student-to-faculty ratio and an average of 16-student lab size. It ranks number 15 in the top public schools in the Midwest.
It has a population of about 7,000 undergraduate and graduate enrollees and over 300 full-time faculty members, with 75% of them having doctorates or the highest degree in their respective fields.
NMU's online Bachelor of Science in Construction Management degree is designed for those with experience and skills in the construction field. Students with experience and credits earned previously from another college or university are welcome to enroll in this online degree program. It is the only program of its kind that is offered in the country for working adults. All they need to do is submit the following requirements:
Supplemental application
Three professional referrals
Seven years of documented construction industry experience
Students enrolled in this online degree in Construction Management are allowed to choose their required general education courses online at NMU, a local community college, or transfer up to 90 credits previously earned from another school.
NMU's BS in Construction Management has been included in the top 10 Construction Management programs in the nation. It also ranked among the top 5 bachelor's degrees in Michigan.
The curriculum for the BS in Construction Management degree includes the following courses:
Construction Processes
Construction Systems & Methods
Construction Estimating
Advanced Design & Conventions
Construction Management
---
University of Southern Mississippi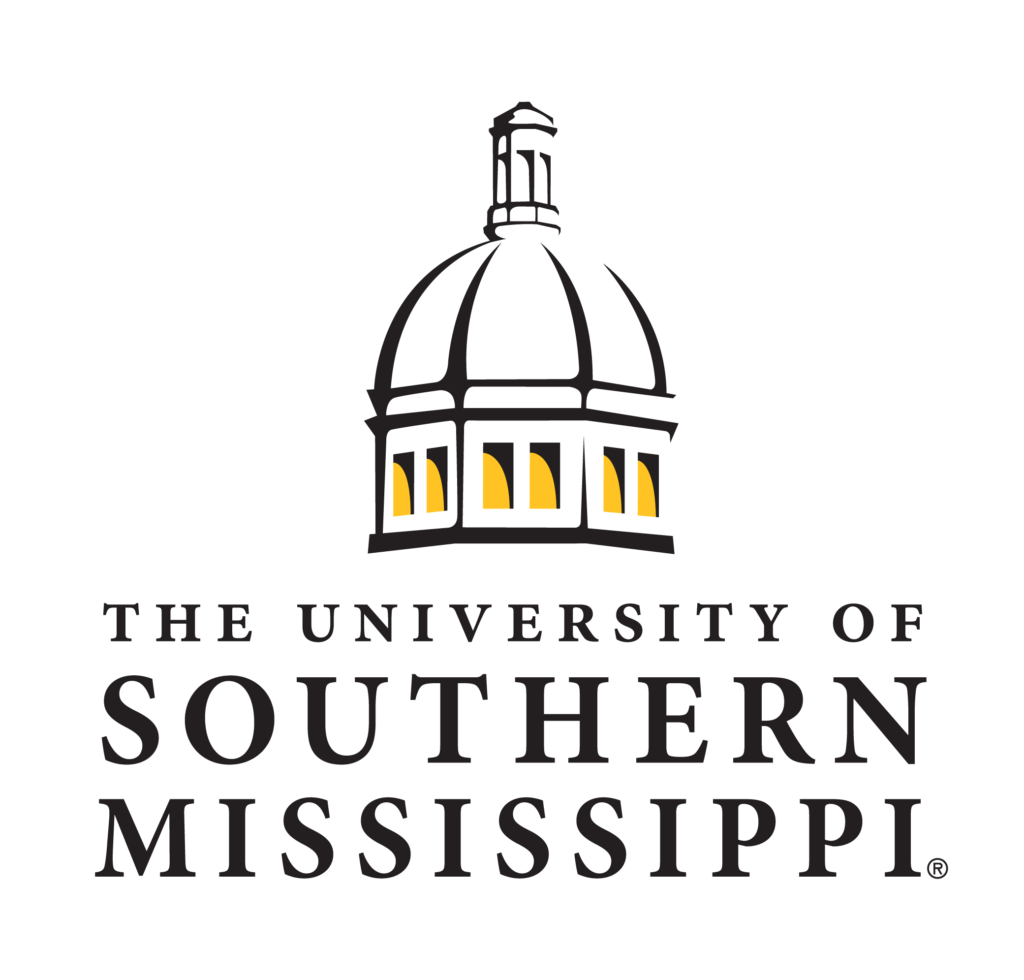 With campuses in Hattiesburg and Gulf Park in active operation, the University of Southern Mississippi has a student population that represents over 70 countries. USM is a proud Carnegie R1 research institution and one of the leading research universities in the nation. Plus, it is among the 1% of universities in the entire world to have dual accreditation in Accounting and Business granted by the Association to Advance Collegiate Schools of Business (AACSB).
Southern Miss takes pride in its students who have collected Truman Scholarships and National Science Foundation Graduate Research Fellowships. It is the only institution in the state of Mississippi that offers an ocean engineering degree. It is among the only 39 institutions accredited in art, design, dance, music, and theatre. It also has the oldest Honors College in the state and the sixth-oldest in the United States.
USM's online Bachelor of Science in Construction Management degree is for those who wish to develop the knowledge and skills in managing entire design and building projects. This program will train students to supervise and coordinate projects from the conceptual stage through completion. Undergraduates will be taught to become construction superintendents, assistant safety managers, field supervisors, construction managers, safety managers, and field inspectors, to name a few.
This BS in Construction Management program focuses on structural designs, electrical, mechanical, and plumbing systems, building modeling, and more. Courses will be taught by experienced architects, constructors, engineers, planners, and pedagogical experts who have the knowledge and experience to prepare students for construction management work on local, regional, national, and international levels.
The curriculum for USM's BS in Construction Management degree program includes the following courses:
Materials and Methods of Construction
Mechanical, Electrical, and Plumbing Systems
Construction Planning and Scheduling
Professional Practice and Construction Law
Construction Project Management
---
Oregon State University

Oregon State University is an online community that is over 150 years in the making. It combines 21st-century innovation with institutional excellence to give all students access to academic excellence online. This Northwest Commission on Colleges and Universities (NWCCU)-accredited school consistently ranks high as a provider of online degrees.
OSU gives students the option to find the delivery format that best meets their needs. Through a partnership with its nearly 1,200 faculty, OSU delivers degree programs online and partly web-based. Its online classes are asynchronous, allowing students to access their courses at their most convenient times. This institution is on a quarter-based academic calendar, offering four terms of instruction every year (summer, fall, winter, and spring).
One of the top online degree programs that students can enroll in at Oregon State University is its Bachelor of Science in Construction Engineering Management degree. This program provides learners with comprehensive training to teach them to manage projects, from design to completion, effectively. Aside from that, students will also be taught business management to train them to become strong leaders and problem-solvers who can complete projects promptly, efficiently, safely, and on budget.
OSU's BS in Construction Engineering Management delves deep into the engineering, technology, and science of construction. It provides them with a strong technical foundation to better identify issues and confidently collaborate with other project stakeholders. Students will also learn to work effectively with architects and architectural engineers, civil and structural engineers, contractors, city planning departments, building owners, and work crews.
Some of the courses that BS in Construction Engineering Management students need to enroll in include:
Introduction to Microeconomics
The Oregon State Engineering Student
Integral Calculus
Engineering Economy
Introduction to Statistics for Enginee
---
Park University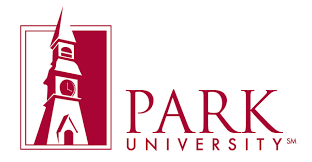 Park University is a four-year private, nonprofit institution that focuses on liberal arts education since 1875. Every student enrolled in this university has an opportunity to discover their full potential and work toward realizing it through its high-quality education.
Park University's first graduating class was composed only of four women. Today, it welcomes 16,500 students from across the United States and 60 countries. However, classes remain small and engaging, ensuring that each student will have the attention and support they need to reach their goals.
Park University's Bachelor of Science in Construction Management degree is perfect for those who are interested in construction management and its business aspects. This program offers learners a deep understanding of various areas of construction project management, including budgeting, law, materials, methods, organizing, planning, plan analysis, safety, supervising, and scheduling.
This BS in Construction Management degree combines business management principles with construction management skills to prepare learners for various challenging careers in building inspection and project management, to name a few. Students will take courses in marketing, construction planning, project management, and financial management. Aside from that, they will have internship opportunities to gain hands-on experience.
Park University's BS in Construction Management degree requires the following courses:
Construction Planning
Construction Project Management
Mechanical and Electrical Systems for Construction Managers
Introduction to Engineer Construction Technology
Project Management
---
Capitol Technology University

Capitol Technology University is one of the top academic institutions that has been supplying human resources to the nation's most technologically advanced government agencies and private sectors. It has become a launch pad for graduates to find meaningful work and a better life. This is because Capitol Tech has been focused on STEM careers and giving students the real-world experience they need to have a competitive edge in today's global marketplace.
Capitol Tech's Bachelor of Science in Construction Management degree program is available online and on-campus. This program is designed to train students to become leaders in the construction industry, making them valuable assets in their respective workplaces. It will also provide them with communication, leadership, and project management skills and technical expertise to manage complex construction projects and ensure they are completed within budget, on time, and in compliance with the highest industry standards.
Students of this Construction Management online degree program gain a strong foundation on cutting-edge technologies, including 3D printing, Building Information Modeling (BIM), and sustainable construction practices, ensuring they are at the forefront of industry innovation upon graduation. They will also have numerous opportunities for internships, job opportunities, and real-world experiences that will make them rise above the competition.
Capitol Tech's BS in Construction Management degree online is a well-rounded undergraduate Construction education track that offers a combination of industry-specific knowledge, managerial skills, and technical expertise. This prepares graduates who are more than capable of conquering challenges in today's construction industry.
These are some of the Construction Management courses of Capitol Tech's BS degree program:
Statistics and Strengths of Materials
Construction Graphics and Plan Reading
Introduction to Construction Management
Construction Planning and Scheduling
Environmental Systems
---
Business applications are important to the field of Construction Management. Check this out:
Business Management Degree and Career Guide
---
Frequently Asked Questions
How many years does it take for a Bachelor's in Construction Management degree program to complete?

Generally, a bachelor's degree in Construction Management can usually take at least 120 credit hours to complete. This is equivalent to 4 years. However, it can be reduced if a student has earned some credits previously from an accredited school.
How much do Construction Management majors typically earn in a year?

The median annual wage of construction managers is around $112,790, according to the latest data. This depends on the industry a construction manager is employed. According to the US Labor Statistics Bureau, those who work in utility system construction can earn up to $118,890 a year.
Key Points to Ponder
An online Construction Management program prepares students to become valuable assets in the construction industry.
By pursuing an online bachelor's degree in Construction Management, graduates will have the know-how and capabilities to manage a team and collaborate with other stakeholders to complete a construction project successfully.
Aside from being qualified to work as construction managers, graduates of an online Construction Management degree can take on other fulfilling roles in the construction industry, including cost estimators, general contractors, construction supervisors, and building inspectors, to name a few.
---
More to consider: Best Schools with Online Bachelor's in Risk Management Degrees