Find Your Perfect School
Premium Schools is an advertising-supported site. Featured or trusted partner programs and all school search, finder, or match results are for schools that compensate us. This compensation does not influence our school rankings, resource guides, or other editorially-independent information published on this site.
Risk management is the process of recognizing, evaluating, and controlling legal, strategic, financial, and security risks to a company's earnings and capital. These risks can arise from different resources, including legal liabilities, financial uncertainty, accidents, strategic management errors, and natural disasters.

Don't miss this: Best Schools with Online Bachelor's in Forensic Accounting Degrees
---
A risk management program helps a company handle the risks it faces. This also studies the relationship between risks and the impact they have on the strategic goals of an organization. This way of managing risk is sometimes called enterprise risk management (ERM) because it emphasizes understanding and anticipating risk across a company or an organization. It also stresses the importance of how an organization manages positive risks on top of focusing on external and internal threats.
Quick Summarization
Risk management is a very lucrative profession. Financial institutions, insurance companies, and other forms of businesses know how important hiring risk management professionals are. These businesses also rely on these professionals to help them come up with reliable plans, guard against financial losses, and maximize their organization's profits.
If you are very detail-oriented and you like to work with numbers, then you can be a good risk management professional. Those who plan to earn a risk management degree should also have strong communication skills and analytical minds and must love to brainstorm solutions for complicated problems.
Methodology
We have listed 10 of the best online Bachelor's in Risk Management programs to make the selection easy for you! Each undergraduate degree that made it to our list was picked based on these criteria.
Delivered as an online or hybrid program, enabling students to choose between asynchronous and synchronous formats, and may require on-campus attendance for certain courses and internships,
Features the core courses of Risk Management to prepare future graduates for actual professional roles in the field,
May offer accelerated tracks for Risk Management undergraduate programs to compress the usual graduation timeline of those who have earned a degree or with professional experience,
Taught by expert Risk Management specialists who have had significant experience and contributions to the industry,
Offers financial aid programs for qualifying online students,
Earned regional or national accreditation from academic organizations, ensuring that the program and school are following the best standards set by third-party accrediting agencies,
Please visit our Methodology page for more information on our ranking process.
Best Online Bachelor's in Risk Management Programs
Bay Path University

Location: Longmeadow, Massachusetts
Offering both all-women bachelor's and master's degree programs, Bay Path University is a private university located in Longmeadow, Massachusetts. The school is also home to The American Women's College online and on-ground which offers bachelor's programs to adult women. It offers 30 bachelor's programs and more than 30 degree and certification programs at the master's level.
Bay Path University offers a Bachelor of Science in Cybersecurity with a concentration in Risk Management program.
This online bachelor's in risk management program provides students with the technology-related competencies and relevant skills to recognize, assess, and manage risks to the digital assets of a company.
It combines coursework in project management, data privacy, incident recovery, and crisis management.
This program will prepare students to become equipped with the right balance of technical knowledge, leadership, and problem-solving skills needed to make and execute strategies in risk management.
After completing this risk management degree online, students will learn how to demonstrate the frameworks and perspectives of stakeholders for evaluating risk.
Risk management graduates become adept at explaining different ways of mitigating risks across organizations. They can also tell what the best practices are for communication and documentation
---
University of Wisconsin Whitewater

Location: Whitewater, Wisconsin
A part of the University of Wisconsin System, the University of Wisconsin Whitewater offers 47 undergraduate majors and 13 graduate programs, the school enjoys the bragging rights of having the lowest tuition fee among the other four-year campuses in the UW System. UWW has two campuses: Rock County and Whitewater, plus the UWW Online designed to work for students with full schedules.
One of UWW's online programs is the Bachelor of Business Administration degree with an emphasis on safety management and risk management. Possible courses in the program include:
Introduction to Occupational Safety and Health
Ergonomics
Labor Law
Fundamentals of Environmental Law
Students in this risk management major are required to complete an elective course in ethnic and racial diversity, along with 20 hours of community service. For admissions, online students are only required to present a high school or GED diploma.
The University of Wisconsin Whitewater holds accreditation by the Higher Learning Commission.
---
Eastern Kentucky University Richmond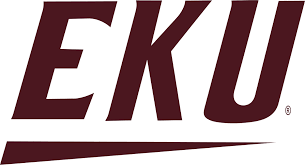 Location: Richmond, Kentucky
Eastern Kentucky University Richmond is a regional comprehensive school located in Richmond, Kentucky. Students get to choose from more than 100 academic programs- all in-demand and nationally recognized, from associate degrees to doctoral degrees.
The school prides itself on being an excellent provider of quality education for students coming from all walks of life. With convenient and affordable campus housing options, a handful of financial aid packages, plus a lot of student life experiences, students will surely find their place at EKU.
EKU offers a risk management and insurance bachelor's degree delivered 100% online and focuses on real-life applications.
This risk management bachelor's degree prepares students to earn a competitive edge in career services and become business leaders.
This accredited online program is rooted in practical applications and theory and blends professional and academic preparation through course topics like commercial property risk management and insurance, principles of risk and insurance, risk management, and fundamentals of life and health insurance.
The AACSB International-accredited program is the only bachelor 's-level Risk Management degree program in Kentucky. Students can also receive free textbooks through EKU Booksmart.
This degree in risk management has 6 start dates per year and has accelerated 8-week terms. Students with more than 80 credit hours are given fast-track opportunities too.
Eastern Kentucky University Richmond is ranked by US News and World Report among the best institutions that offer online degrees. It is regionally accredited by the Southern Association of Colleges and Schools Commission on Colleges.
---
Grand Canyon University

Location: Phoenix, Arizona
Grand Canyon University is a private university in Phoenix, Arizona. This for-profit Christian institution offers various programs scattered across nine colleges including doctoral degrees, business education, humanities and social sciences, fine arts and production, engineering and technology, theology, science, and nursing and health care professions.
GCU offers different online bachelor's, master's, and doctoral degree programs for working professionals. Its online bachelor's in Risk Management program is taught from a Christian standpoint and is also offered on campus.
Risk management classes include Business Statistics, Fundamentals of Business Finance, Management Accounting, Global Risk Management Practices, Operations Management, Life and Health Insurance, and many more.
This risk management field of study is designed for online students to secure jobs in insurance, risk, finance, and corporate banking.
After completion, risk management majors should be able to recognize, study, and manage risks in an organization.
Future risk managers coming from GCU will also learn more about organizational and enterprise risk management, accounting cycles, how to construct financial statements, study supply and demand, and talk about the fundamental functions of the monetary system.
This is a 120-credit program that costs $485 per credit hour (online) and $8,250 per semester (on campus). GCU is Higher Learning Commission-approved.
---
Indiana State University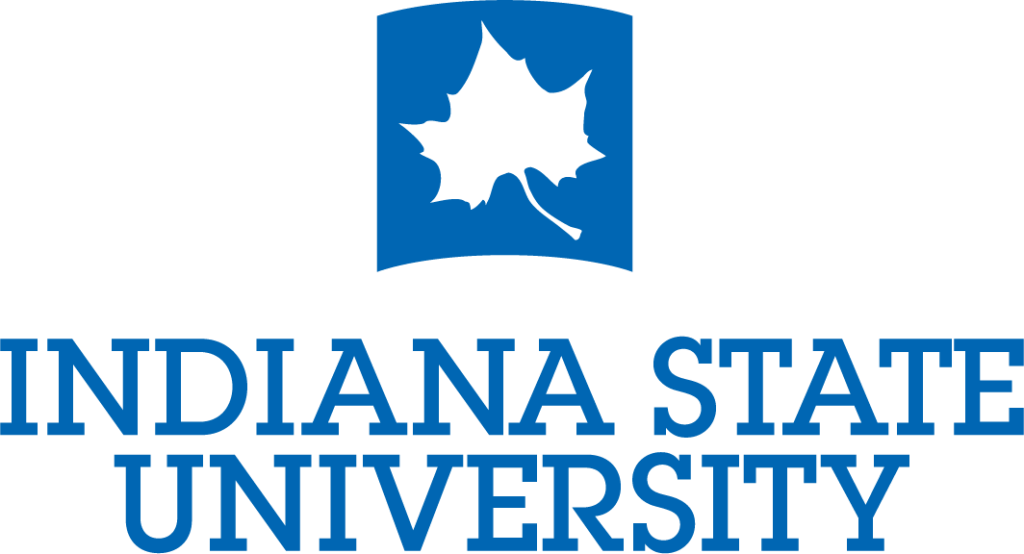 Location: Terre Haute, Indiana
Located in Terre Haute, Indiana, Indiana State University is a public institution that offers more than 100 majors, 70+ online programs, and a handful of opportunities for both undergraduate and graduate students. Students at Indiana State will find endless opportunities and eye-opening experiences coupled with mind-expanding classes that are taught and handled by passionate faculty.
Indiana State University offers a Bachelor's in Insurance and Risk Management program that is offered both online and on campus. Prospective students for this program will have extensive coursework and core business courses, combined with a concentration of 9 courses in insurance and risk management.
Students can earn a minor within the program by completing 12-21 credits first, although this will largely depend on the minor they are enrolled in.
This program is open to incoming freshmen with no previous college experience, and transfer students too.
Students have several sources of financial support, including work-study programs, financial aid, veteran's benefits, and special scholarships for incoming freshmen and transferees.
Indiana State University has an impressive record for several of its business majors, including its insurance and risk management program.
Indiana State University HLC-accredited. The school's Scott College of Business is also accredited by the AACSB (Association to Advance Collegiate Schools of Business) International.
---
University of Louisiana-Monroe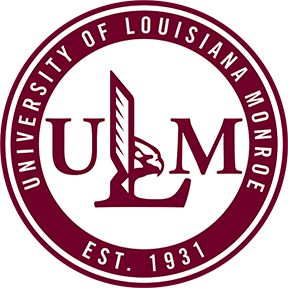 Location: Monroe, Louisiana
The University of Louisiana-Monroe, located in Monroe, Louisiana, is a public university that is part of the University of Louisiana System. This accredited university offers graduate and undergraduate degrees in 96 majors and minors delivered on-campus and online.
The University of Louisiana-Monroe has several online programs including its Bachelor's in Business Administration with a concentration in Risk Management and Insurance.
This risk management degree is ideal for students who plan to land careers in insurance and risk management.
Courses in this risk management degree online may be four, eight, or sixteen weeks long. Each course covers the same topics as a full-length semester.
Coursework includes Social and Health Insurance, Insurance Law, Insurance Operations, Commercial Liability Insurance, and Surplus Lines and Reinsurance.
General education courses include marketing, accounting, principles of management, computer information systems, economics, and finance.
The Business Administration program is AACSB International-recognized.
The University of Louisiana-Monroe is Southern Association of Colleges & Schools Commission on Colleges (SACSCOC)-approved.
---
The University of Houston-Downtown

Location: Houston, Texas
The University of Houston-Downtown opened its doors four decades ago and has since continued to expand to serve the educational needs of Houston, the country's fourth-largest city. Today, the school offers bachelor's degree programs in 46 disciplines and 11 master's degree programs.
The University of Houston-Downtown offers a bachelor's in business administration in insurance and risk management for future risk management professionals.
This risk management field can be completed on campus or online. Online courses at UHD are highly interactive and flexible, making it easier for students to complete the program conveniently.
This risk management and insurance concentration provides students with everything they need to know about the field so they will be qualified to become industry leaders.
Graduates in the risk management and insurance program from the University of Houston-Downton will have the opportunity to work in insurance careers including loss control, claims adjusting, risk analysts, agents/brokers, insurance appraisers, insurance managers, insurance underwriters, insurance professionals, personal financial advisors and planners, and many more.
The University of Houston-Downton holds an accreditation from the SACSCOC.
---
University of Central Arkansas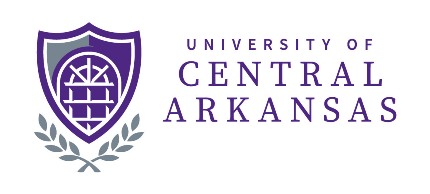 Location: Conway, Arkansas
One of the state's oldest universities, the University of Central Arkansas has six distinct colleges that offer more than 150 majors. It also has a study abroad program where students can study, for example, healthcare in China, student literature in UK and Italy, or Sociology in Africa.
For prospective students who wish to learn and understand more about how financial markets work, what goes around the insurance industry, or are planning to secure business and financial occupations and become financial analysts, the University of Central Arkansas offers an online bachelor in business administration in insurance and risk management degree.
This online bachelor's gives students a broad-based knowledge of financial risk management and risk management and insurance as a whole.
Graduates from this risk management studies from UCA are employed as financial risk analysts, management analysts, insurance underwriting experts, business finance advisors, personal financial planners, claims adjusters, and more.
This online risk management bachelor's degree offers several federal financial aid and scholarships funded privately by individuals and businesses in the field.
The job placement rate of the UCA Insurance and Risk Management program is 100%. Within 30 days from graduation, 90% of fresh graduates are immediately employed.
The University of Central Arkansas is HLC-approved.
---
Ohio Dominican University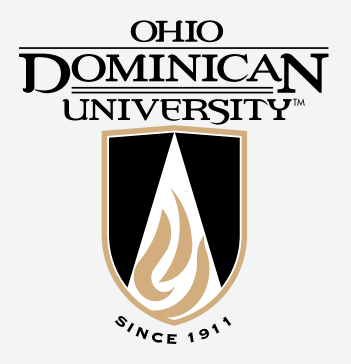 Location: Columbus, Ohio
Ohio Dominican University, located in Columbus, Ohio, is a private Dominican liberal arts university that offers more than 40 undergraduate degrees and nine graduate degree programs.
The school offers a bachelor's in Risk Management and Insurance degree that allows students to join professional internships through ODU's industry partnerships.
Courses in this online degree in risk management and insurance include Enterprise Risk Management, Fundamentals of Risk Management and Insurance, Operations and Management of Insurance Companies, and many more.
Students will gain more knowledge in business finance, business information tools, financial risks, and everything that revolves around the insurance industry.
This online bachelor's in risk management and insurance is developed and handled by top leaders in the field.
Ohio Dominican University is accredited by the Higher Learning Commission.
---
Related Information: Best Schools with Online Bachelor's in Finance Degrees
---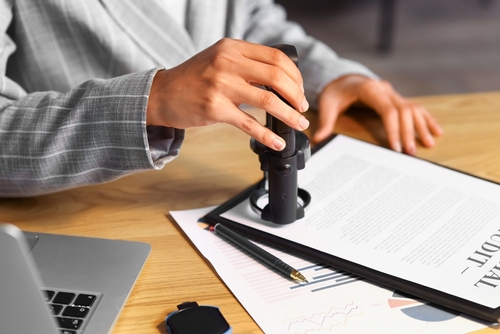 Risk Management Degree Career Paths
Insurance Underwriters
Insurance companies hire professional market analysts that strongly focus on risk assessments called underwriters. Insurance underwriters use purpose-built software tools in assessing the policy portfolio of a company. They evaluate risks, study policy renewal, change, and cancellation, endorse recommendations, and quote requests.
The Bureau of Labor Statistics says insurance underwriters take home a mean annual wage of $76,230.
Management Analysts
Management Analysis is an interdisciplinary profession that integrates the different aspects of business administration and risk management. Careers as management analysts are more suitable for professionals holding a Bachelor's in Business Administration degree in risk management plus years of relevant experience. Risk management professionals' work involves evaluating business operations, identifying risk levels and other inefficiencies, and proposing strategies and ways to address them.
Personal Financial Advisors
Personal financial advisors have a solid background in risk management. These professionals are the ones that provide investment advice to people looking to build and improve their financial futures. Professional financial analysts also have a strong knowledge of financial markets and investment vehicles.
The Bureau of Labor Statistics says the median annual salary of personal financial advisors is $95,390.
Risk Management Consultants
A degree in risk management will make you a certified risk manager professional. Risk management consultants can either build their careers independently or work for consulting firms. They study business operations on behalf of their clients and look out for possible risks that might compromise and impede their financial progress. There are also instances where risk management consultants perform compliance and regulatory audits.
Management analysts take home a median annual salary of $95,290 according to the Bureau of Labor Statistics.
Information Security Analysts
Information security analysts focus on safeguarding both analog and digital information from theft and security breaches. These analysts work hand in hand with risk management consultants because most emerging risks and novels are related to information and database repositories. To boost employability, one must have cybersecurity training, computer science degrees and certification, critical thinking skills, and any related experience.
Frequently Asked Questions
How long does an online Bachelor's in Risk Management take?

Most bachelor's degree programs in risk management take four years to complete with on-campus, full-time study. For the online format, the program is somewhat shorter. Year-round terms for online format usually last 6-8 weeks.

Some schools offer 4+1 risk management programs. Through this arrangement, students can complete both their bachelor's and master's in risk management degree in as little as five years.
What's the standard price tag of an online undergraduate program, including Business Management with a Risk Management Concentration?

The US News and World Report says public colleges (in-state) have a sticker price of $10,423 for the academic year 2022-2023 and $39,723 for private schools. Studying online significantly minimizes the cost of attendance in college since students will no longer report to school physically, thus cutting down the cost of transportation. Some schools also offer financial aid to qualified students.
Key Points to Ponder
Risk management is very important in the insurance and financial sectors. Most organizations heavily rely on risk management principles to fully maximize their profits.
A Bachelor's in Risk management is a concentration option for a bachelor's degree in business administration. Students in a BSBA program normally take core business courses and then later specialize in risk management topics.
Risk management is related to the insurance field, considering most insurance companies create plans based on the chances of events that happen to their clients.
Risk management programs are very good majors for undergraduate students. Investment and financial analysts, like financial risk specialists, annually earn between $96,220 and $169,940.
---
Check this out: Ways to Develop Your Financial Savvy While Still in School