Find Your Perfect School
Premium Schools is an advertising-supported site. Featured or trusted partner programs and all school search, finder, or match results are for schools that compensate us. This compensation does not influence our school rankings, resource guides, or other editorially-independent information published on this site.
The field of finance is an ideal choice for those who want to pursue an exciting and lucrative career path. It is the role of finance professionals to conduct budget analysis and manage accounts. Their importance in the business world should not be overlooked as they provide services that facilitate saving and investing, whether it applies to individuals or companies.
An Additional Resource: The Best Online BS in Accounting Programs
---
Closely linked with businesses and other organizations, financial occupations are known to be more stable and secure. Every year, business and financial occupations have about 911,400 openings on average, according to the Bureau of Labor Statistics. This will guarantee actual job growth for this particular profession.
Quick Summarization
As a stepping stone, students who wish to land entry-level positions in the financial and business industry will want to earn a bachelor's degree in finance. This will ensure their chances of increasing their earning potential and allow them to grow professionally. A finance degree can also be a way for them to advance their education, which will better their career prospects in the long run.
Methodology
A degree in Business Management/Business Administration, particularly one that offers a concentration in Finance, prepares students with the skills they need to thrive in the fast-paced, highly demanding, but rewarding field of finance, whether they go for high-risk/high-return investment careers or ones that help individuals properly plan for their long-term financial security or ones that enable organizations to achieve their operational goals.
When offered in an online or hybrid format, these degrees give students added flexibility to balance the time they need to devote to coursework and any careers they may have since working/non-traditional adult learners make up the significant majority of online students. We've gathered the best online bachelor's in finance degrees in the country and presented them to you.
The schools and online finance degree programs that made the list were selected based on the following set of criteria:
Offers their degrees in an online format, or at least in a hybrid format, emphasizing flexibility for working/non-traditional adult learners,
Features a curriculum that provides a solid grounding on the fundamentals and core business principles, and teaches students the crucial skills needed in financial industry practice, such as valuation and data analysis,
Features coursework that also emphasizes the legal and ethical aspects of financial industry practice, which adds a foundation of principle to students,
Taught by faculty with relevant industry experience and valuable insights that students can learn a lot from,
Features generous options for students to make the most of their time enrolled and/or add value to their degree, like credit transfers, space for appropriate free electives, or accelerated bachelor's degree pathways,
Features affordable tuition rates, and/or options for financial aid, scholarships, or special discounts,
Offered by colleges/universities/institutions that hold the appropriate accreditation, to ensure students of the quality of the education they are paying for.
Visit our Methodology for our ranking criteria and process.
Best Online Bachelor's Degree in Finance
Cambridge College Global
Location: Boston, Massachusetts
The online Bachelor's in Business Administration – Finance Concentration offered by Cambridge College Global is designed for busy students and working professionals.
This business administration program prepares prospective students to be valuable members of any company's financial team. In this online degree, various influences affect the development of the corporate world, including the economic, social, political, and intellectual aspects.
This finance degree focuses on helping students acquire theory and technical competencies involved in the profession, from fundamental knowledge in finance and data information development to specialized training in finance. Classes are kept small and the curriculum is available 100% online. Some of the competencies students are expected to gain an understanding of include:
Investment Management
Principles of Financial Services
Investment Management or Contemporary Regulatory Issues
International Finance
By the end of the program, students must acquire the general accounting and financial principles, analysis, and skills that are highly applicable in the workplace. They are also expected to know how to write and analyze financial statements.
---
Florida International University
Location: Miami, Florida
Florida International University's online Bachelor of Business Administration in Finance is a fully online degree program that prepares students for a successful career in the field. The primary focus of this finance program is to ensure students gain the ability to gather and analyze financial information effectively.
There is an emphasis on theoretical and practical knowledge, encompassing the areas of finance, investments, corporate, banking, portfolio management, financial engineering, and international finance, among others. Students will be equipped with both analytical and managerial skills integral to any business career.
They will learn how to apply principles and tools from a variety of disciplines, including statistics, mathematics, economics, and accounting – all of which are essential to financial decisions. They are also expected to master techniques that are important in money management such as analysis and risk management.
To earn the program, students must complete a total of 120 credits. Some of the core finance courses available in online classes include the following:
Intermediate Finance
Securities Analysis
International Financial Management
Commercial Bank Management
Financial Risk Management – Financial Engineering
Financial Markets and Institutions
This online finance degree program offers multiple start dates, including fall, spring, and summer semesters. It also holds the distinction of pairing each admitted student with a success coach, which can often ensure that their chosen finance program meets their career goals.
---
University of Massachusetts Global
Location: There are many locations, mainly in California
Another online finance degree for interested students is available at the University of Massachusetts Global. Their Bachelor of Business Administration – Finance program helps students prepare for entry-level positions and career advancement in the global business setting. The program provides students with knowledge of business fundamentals, allowing them to explore relevant subjects such as financial management, international finance, capital markets, and investments.
This bachelor's degree program requires the completion of a minimum of 120-semester units. This includes general education requirements along with program-specific requirements. Some of the core courses in the Finance Emphasis include:
Investments
Financial Institutions
Intermediate Financial Management
Advanced Accounting
Income Taxation
Accounting Information Systems
Auditing
Government Financial Management
International Finance
Financing the Small Business
Since this online program is built for working adults, students have the option to choose between the 8-week-long classes or self-paced programs that fit around their busy schedules. Plus, they can take advantage of the accelerated option that will fast-track the completion of their BBA and MBA, allowing them to save time and money on two degrees.
---
Columbia Southern University
Location: There are several locations across the U.S.
The Bachelor of Science in Business Administration – Finance offered by Columbia Southern University equips students with knowledge and leadership skills integral to obtaining, administering, and managing funds. Graduates of this program are expected to thrive in investment banking, financial planning, and accounting, among others. This finance online degree program teaches students skills such as problem-solving, decision-making, and leadership.
The finance concentration ensures students are prepared to take on challenges in the real world by training them to analyze financial information integral to sound business decision-making. Some of the finance concentration courses they will encounter include:
International Trade
International Legal Operations
Financial Institutions
International Economics
International Finance
True to its commitment to accessible education, Columbia Southern University offers various financial aid options to students. This includes scholarships, military tuition assistance, and learning partnerships. Online students can also take advantage of the university's generous transfer credits policy, free textbooks, flexible payment options, elective courses, and more.
---
Purdue Global
Location: West Lafayette, Indiana
Purdue Global offers an Online Bachelor of Science Degree in Finance program designed for those who want to gain in-depth knowledge of emerging markets. This online degree program allows students to choose among several concentration options, including General Finance, Real Estate, Wealth Management, or FinTech.
In this program, students will acquire technical knowledge in fiscal planning, banking, corporate finance, economic markets, and investment management. They are also equipped with skills to advance their career in a fast-changing economic landscape. Students can expect rigorous training in terms of academic requirements, from assignments and reports to presentations and group projects. All of these will help them gain a better understanding of the factors that influence financial decisions making. Some of the courses included in the curriculum are:
Corporate Finance
Investments
Financial Markets
Financial Statement Analysis
Microeconomics
Students are expected to develop skills necessary to succeed in the financial field. This includes attention to detail, computer literacy, critical thinking, clear communication, and integrity. Students can also benefit from the accelerated program option, allowing them to shorten their path to a master's in finance.
---
Eastern Kentucky University
Location: Richmond, Kentucky
The Bachelor of Business Administration – Finance online program from Eastern Kentucky University provides interested students with a comprehensive understanding of financial principles and practices integral to the field. The online degree features the same high-quality courses as its traditional counterpart and is taught by the same experienced faculty. It also has an accreditation from the Association to Advance Collegiate Schools of Business (AACSB International).
With a blend of academic and professional preparation, the curriculum covers topics such as corporate finance, entrepreneurial finance, forensic accounting, and investment and portfolio theory. Some of the courses covered in the program include Personal Money Management, Corporate Finance, Financial Institutions, Principles of Investments, and more.
Students may also specialize their knowledge and skills by choosing a concentration. Their options include Business Finance, Banking and Financial Services, and Financial Planning.
The online bachelor of finance degree at Eastern Kentucky University is only one of the few programs in the country that help students prepare for the Certified Financial Manager Examination. Other advantages of this program include six start dates per year, free textbooks for undergraduate students, and a generous transfer credit policy.
---
Strayer University
Location: Birmingham, Alabama
Strayer University offers a Bachelor of Business Administration – Finance degree that introduces students to key financial concepts and institutions along with the application of corporate finance in business settings. Students will gain skills in financial management, risk assessment, analysis and reporting, industry regulations, and so much more.
The curriculum emphasizes the importance of mastering corporate finance tools and techniques essential to financial management. Students will learn how to analyze and evaluate financial performance and investment strategies as well as differentiate between risks, costs, and availability of methods when it comes to acquiring funds. Typically, the program can be completed within four years. The comprehensive curriculum includes courses such as:
Investments
Financial Risk Analysis
Financial Markets and Institutions
Advanced Financial Management
Introduction to Business
Students who previously earned credits from another institution may be eligible for transfer credits of up to 28 classes. The generous credit transfer policy will allow students to save time and money. On top of this, they can also benefit from a number of financial aid options available to undergraduates, such as private loans, scholarships, military tuition assistance, and veterans' benefits.
---
Maryville University
Location: Town and Country, Missouri
A unique online Bachelor's in Finance degree is available at Maryville University. Designed by industry leaders, this program offers a blend of finance insights and key marketing and management skills for a broader perspective on driving organizations to success.
Students must first build a strong core of business knowledge and skills by studying advanced financial theory courses. This covers a host of financial aspects, including securities and investments, financial institutions, money and banking, portfolio management, and more. They will then need to develop additional skills through a myriad of electives, such as marketing skills. They can also prepare to take the Securities Industry Essentials (SIE) Exam.
The program's interdisciplinary approach means that students not only cover the ins and outs of financial planning but also learn all about sales, marketing, and leadership, giving them a well-rounded approach to learning and acquiring a richer perspective on how financial services work. Students can also expect to gain practical experience where they learn how to apply tools and concepts of strategic management in a business-focused capstone project.
---
Arizona State University
Location: Tempe, Arizona
Arizona State University offers the Online Bachelor of Arts in Business – Financial Planning program to help prepare students in the financial services industry careers. The online learning format means that this finance program can be a good choice for working professionals who will benefit from the offered flexibility.
The financial planning concentration equips students with essential skills in tax, portfolio, insurance, and estate management. As future financial planners, students in this program will develop the capability to lead in the financial services business sector. They will learn strategies surrounding management, problem-solving, and data analysis. Some of the courses included in the curriculum are:
Uses of Accounting Information
Fundamentals of Finance
Business Law and Ethics for Managers
Personal Insurance Planning
Estate Planning Strategies
Personal Financial Management
Personal Tax Management and Planning
This online finance degree will help students fulfill the educational requirements that will allow them to sit for the Certified Financial Planner certification exam. Online students' diplomas will not specify that the degree is online. They can also expect their concentration choice to be reflected in both their diploma and transcripts.
---
Colorado Technical University
Location: Colorado Springs, Colorado
The Bachelor of Science in Business Administration – Finance degree offered by Colorado Technical University is available online. The online business degree allows students to choose among a variety of concentrations, among them is the finance track. Students will be able to choose electives that will best fit their needs and goals.
The program is designed for those who want to pursue opportunities in business management and related fields. On top of covering the business fundamentals, the concentration in finance allows students to develop proficiency in financial accounting, capital, and money markets, investments, and risk assessment. Students will need to complete a total of 180 credit hours to earn the program. Some of the courses include:
Financial Accounting
Introduction to International Financial Reporting Standards
Investments
Money and Capital Markets
Risk Management
Corporate Finance
International Finance
Students who want to earn the degree faster may opt to try the CTU Fast Track exams. This is a series of mini-modules designed to test students' knowledge of key course objectives, allowing them to earn college credit for what they already know. The finance online program at CTU is accredited by Accreditation Council for Business Schools and Programs (ACBSP).
---
Thomas Edison State University
Location: Trenton, New Jersey
Thomas Edison State University offers a Bachelor of Science in Business Administration (BSBA) in Finance degree program, designed for students who seek to enter the banking and finance sector or are already working in the industry. As an institution catering largely to an adult-learner population, TESU's BSBA in Finance degree is available online.
This 120-credit hour, ABCSP-accredited degree program is designed to prepare students for leadership and management roles in various career areas, blending business courses with the arts and the sciences. Aside from Finance, this bachelor's degree also offers other concentration areas that include Accounting, Entrepreneurship, Healthcare Management, International Business, and more. The Finance concentration area contains the following area of study courses:
Small Business Finance
International Finance
Risk Management
Security Analysis and Portfolio Management
Financial Institutions and Markets
Fundraising for Nonprofits
Students must also complete the Strategic Management capstone requirement, which serves to integrate all the relevant learnings across the BSBA degree program curriculum.
For this degree program, Thomas Edison State University also accepts transfers of previously earned credits, provided that they have been awarded by accredited institutions. TESU also accepts credits awarded by non-collegiate providers, particularly the credit recommendations from ACE and NCCRS, provided they fit appropriate equivalency and applicability requirements for a particular program.
---
Lamar University
Location: Beaumont, Texas
Lamar University offers a Bachelor of Business Administration in Finance that prepares students to be immediately job-ready upon graduation, equipped with the skills needed for careers in the fields of management, personal and international finance, investments, security analysis, and more. This degree program is offered online.
This AACSB-accredited bachelor's program combines foundational knowledge in Business and Finance with practice-based learning, particularly in valuation techniques and business tools such as advanced Excel. Students also learn financial analysis of public companies, along with other courses in the program curriculum that include:
Intermediate Financial Management
Investments
Financial Markets and Institutions
Business Statistics
Business Technologies
Management Information Systems
Strategic Analysis
Critical Thinking for Business Decision Making
Lamar University's BBA in Finance program contains a total of 120 credit hours. Depending on eligibility, students can also transfer in up to 90 hours of previously earned educational credits.
On top of Lamar University's offering of financial aid and scholarship options, they also implement affordable tuition rates for this degree program. Likewise, students can also follow a by-the-course payment scheme.
---
Florida Atlantic University
Location: Boca Raton, Florida
Florida Atlantic University's Online Bachelor of Business Administration (OBBA) in Finance is a specialized program designed to prepare students with the foundational principles and the range of skillsets needed to plan and manage the financial and monetary operations of various organizations.
This online bachelor's in finance degree is intentionally designed with a narrowed focus on key finance-related topics that best equip students for both short and long-term challenges in the context of today's rapidly changing financial landscape. This specialized curriculum includes the following core and elective major coursework:
Advanced Managerial Finance
International Finance
Financial Institutions
Investment Analysis
Corporate Risk Management
Financial Derivatives
Real Estate Finance
Financial Management of Institutions
This degree program contains a total of 120 credit hours and is accredited by the AACSB and the SACS. In terms of design and delivery, it is essentially the same as the on-campus BBA program, and students are held up to the same academic standards and expectations.
---
Pace University
Location: New York City, New York
The Online BBA in Business Studies Finance degree program offered by Pace University contains a choice of two possible concentration areas: Marketing and Management, and Finance. The concentration in Finance gives students an in-depth look into the financial management process, equipping them for a career in the corporate world by equipping them with solid fundamentals in business principles, coupled with skills in data-driven decision-making.
The program contains a total of 120 credit hours, with a curriculum that trains students on skills needed to analyze a company's financial conditions, manage its assets, identify appropriate sources of financing, and get the right financial strategies rolling at the right time. Courses in the Finance concentration curriculum include the following:
Advanced Spreadsheet Skills
Corporate Finance
Risk Management
Options, Futures, and Swaps
Personal Financial Planning
Behavioral Finance and Economics
Data Analysis in Finance
Students can also choose to complete their coursework in a part-time, self-paced manner. Pace University also accepts transfer credits as well as Prior Learning Assessment (PLA) credits for life/work experience, subject to eligibility standards. At the same time, Pace also offers a range of financial aid options and individualized payment plans, including Military benefits.
---
Southern New Hampshire University
Location: Manchester/Hooksett, New Hampshire
Southern New Hampshire University offers a Bachelor of Science in Finance degree, an online program that is designed to support the growth and strategic goals of their respective organizations and clients. This is achieved through a curriculum that teaches both a sound theoretical foundation as well as skills in data analysis, developing financial plans, and more and has a strong emphasis on ethical and legal practice.
The Southern New Hampshire University's Bachelor of Science in Finance program consists of 120 credit hours in total. By design, the curriculum is grounded on core business knowledge, and emphasizes a global perspective, while inculcating in students a sense of personal and social responsibility, collaboration, and an entrepreneurial mindset. Students also get to use industry-standard simulation software (TD Ameritrade U) and develop firsthand experience as they manage a virtual stock market portfolio. Major courses in the program include the following:
Fundamentals of Investments
Financial Regulations and Ethics
Corporate Finance
Multinational Corporate Finance
Investment Portfolio Analysis
Financial Markets
The program also has an optional concentration area in Financial Planning, which is designed to prepare students to become a Certified Financial Planner™, with expertise in investments, estate planning, taxes, risk management, and retirement. The BS in Finance program is also offered in an optional BS-to-MS accelerated degree pathway, for students who are planning to pursue graduate education.
---
PennState World Campus
Location: University Park, Pennsylvania
Pennsylvania State University, through its PennState World Campus, offers a Bachelor of Science in Finance, an AACSB-accredited degree program that serves to prepare students for the Chartered Financial Analyst (CFA) and/or Certified Financial Planner (CFP) examinations, and features a range of extracurricular opportunities that let students gain hands-on application of their knowledge.
This online finance program contains a total of 120 credit hours and includes courses on both the conceptual and analytical skills crucial to finance-based careers. Students also have the possibility of transferring credits (subject to eligibility assessment), potentially reducing the number of credit hours they have to take. Major courses in the program include the following:
Financial Statement Analysis
Investment and Portfolio Analysis
International Finance
Strategic Management and Business Policy
Intermediate Financial Management
Financial and Managerial Accounting for Decision-Making
Supply Chain Management
As mentioned earlier, this program includes extracurricular opportunities that are typically only offered to traditional/on-campus students. These opportunities include a Finance Speaker Series, a Financial Planning Club, the Intrieri Family Student Managed Fund, and others.
The PennState online bachelor's in finance degree has also been accepted into the CFA® Institute University Affiliation Program, signifying that a significant portion of the program's curriculum integrates the key content areas crucial to the investment management practice.
---
Old Dominion University
Location: Norfolk, Virginia
Old Dominion University offers a Bachelor of Science in Business Administration (BSBA) in Finance degree program, which prepares students with content relevant to regional, national, and global-scale economics, and trains them in crucial financial management and investment skills. This program is offered as either a 120-credit hour full degree program or a Degree Completion program that requires students to earn at least 30 online credits from Old Dominion University.
The program is designed with complete coverage of core business principles and training on finance-related skills. Some of the online classes are held live, and some will feature asynchronous learning. Through ODU's own Learning Management System, students have constant access to past coursework, including any lectures they may have missed. Major business and finance courses in the program include the following:
Business Analytics
Legal Environments of Business
Business Policy and Strategy
Insurance/Risk Management
Investments
Financial Decision Making
International Financial Management
Old Dominion University also offers integrated bachelor's to master's degree pathways, where students get to earn a certain set of graduate credits while they complete their undergraduate degree. This program qualifies for ODU's MBA Early Entry Program, for those looking to earn an MBA, and the MPA Early Start Program, for those looking to earn a Master's in Public Administration.
---
University of La Verne
Location: La Verne, California
The University of La Verne offers an Online Bachelor of Arts in Business Administration degree program, which features Business Finance as one of its possible concentration areas. This program is structured specifically to cater to the needs of working adult learners, primarily those who are seeking additional skills and career advancement.
The program's concentration in Business Finance covers the key content areas of securities, management, portfolio building, investments, international finance, and banking. This concentration area is structured to prepare students for corporate careers in the areas of banking, finance, and industry. Courses in the Business Finance concentration include the following:
Managerial Finance
Financial Institutions
International Finance
Money & Banking
Investments
Meanwhile, other relevant concentration areas in the program include Business Management, Marketing, International Business, Information Technology, and Human Resources Management.
Also, the University of La Verne recognizes that the typical career advancement path for business professionals involves having to eventually earn an MBA or a similar graduate degree, and the key content areas in their Bachelor of Arts in Business Management program are designed as good preparation for this eventual future goal.
---
Kennesaw State University
Location: Kennesaw, Georgia
Kennesaw State University offers a Bachelor of Business Administration (BBA) in Finance degree, designed to train students in market-driven skills that let them keep pace in a high-demand and fast-growing field. This degree program is offered in face-to-face and hybrid formats.
This 120-credit hour program teaches students crucial skills in quantitative and analytical techniques, financial risk assessment, and grounding their practice within the bounds of law and ethical principles. Core and Major courses in the program include the following:
Legal and Ethical Environment of Business
Operations Management
Corporate Finance
Investments
International Finance
International Trade and Finance
Strategic Management
Kennesaw State University's BBA in Finance degree is also offered with a Double Owl Pathway option, essentially an accelerated degree path for high-potential students who are seeking a Master's Degree. Students who qualify can take up to 9 credit hours' worth of graduate-level courses that count toward both the bachelor's and master's degree program requirements.
---
Sullivan University
Location: Louisville, Lexington, and Fort Knox, Kentucky
Sullivan University offers a Bachelor of Science in Business Administration (BSBA) degree program with a concentration in Finance. This program, available both online and on-campus formats, covers key content from the fields of banking, insurance, portfolio management, and investments, preparing students for a range of careers both within the finance industry and in the business marketplace in general.
Sullivan University's BSBA program contains 180 credit hours in total, although the university does allow for credit transfers. The program's curriculum teaches students crucial skills in financial math, critical thinking, and valuation. Courses in the program include the following:
Business Policy
Financial Management
Investments
Analysis of Financial Statements
International Finance
Finance students go far with skills if they have good all-around communication skills, and the program also has communication courses that come standard, as well as courses on ethics, conflict management, and restorative justice, that places professional practice on the right legal and ethical grounds.
Sullivan University's online degree programs utilize different types of media as part of their range of interactive instructional materials. This includes an extensive library of lectures created by university faculty that students can access at any time.
---
Take a look at this: Best Schools with Online Bachelor's in Risk Management Degrees
---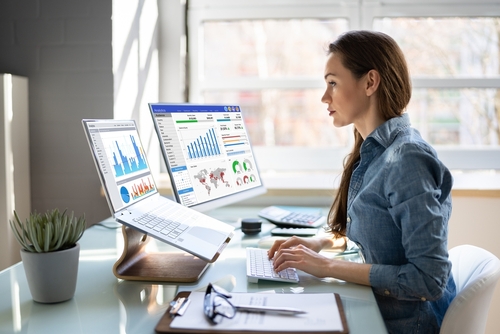 Popular Career Paths for Online Bachelor's in Finance Graduates
Financial Analysts
This particular finance role is responsible for preparing and assessing the financial performance of an organization by looking at the annual budget and other financial statements and reports. For example, their analysis is an integral part of the decision-making process between executives and senior leadership in corporate organizations. It is also part of the job of a financial analyst to identify key drivers that impact profitability. At times, they may be asked to provide recommendations to help solve financial performance issues.
Financial Planners
Also known as financial advisors, financial planners provide services to individuals and families who need help in assessing their financial goals. They serve as personal financial advisors when it comes to taxes, estate planning, mortgages, investments, and other concerns that have to do with money. Financial planners are commonly hired during significant life events, including retirement and marriage, as adequate financial planning is important for everyone's future.
Financial Auditors
Organizations hire the professional services of financial auditors to evaluate the financial information and accounting process. This will validate the accuracy of the information and ensure compliance with policies and other reporting requirements. Financial auditors can work in a variety of settings, such as private companies, government agencies, and nonprofits.
Hedge Fund Managers
These managers oversee the unregulated private investment accounts. They are responsible for assisting investors in managing investments and tracking liquidity. This work involves exciting roles that encompass analysts, financial traders, portfolio managers, and compliance officers.
Chief Financial Officers
Companies need the expertise of chief financial officers to track profits and deficits. They will then need to formulate strategies that will help the company maintain financial success. A chief financial officer must employ managerial skills that will be needed in overseeing a team of employees working under their wing.
Bankers
Primarily, the role of a banker is to guide customers in opening and maintaining bank accounts. They are expected to keep clients informed about bank policies and security measures and help them resolve any issues related to banking with them. Sometimes, bankers may sell the services offered by the bank to potential clients, such as investment vehicles and more.
Insurance Agents
Graduates with a bachelor's in finance may work as insurance agents. This role involves speaking directly to clients and supplying personalized policy quotes. They may also need to analyze risk with the use of quantitative data to estimate premiums. Most of the time, insurance agents will answer client questions and troubleshoot possible issues.
Skills for Successful Bachelor's in Finance Students
A bachelor's in Finance is a specialized degree, and some of its core courses involve methods, processes, and/or tools that are unique to the discipline. Accordingly, students are at an advantage if they have a certain set of skills that fit the needs of the degree. Fear not, though; these skills aren't rare or special, they can be developed through patience and dedication. Let's run through some of these skills:
Math skills
Needless to say, finance degrees, like other degrees under the business management umbrella, involve working with numbers. The level of math involved may not necessarily be as complex as those found in STEM degrees, but students should have a solid foundation in core mathematics.
An eye for detail
Finance involves a broad-strokes, big-picture view of the industry, but in practice, it also involves working with a lot of highly detailed plans, documents, and big data. Successful students (and finance professionals) should be able to parse carefully through a financial statement, contract, or anything else they may be working with. The devil is in the details, they say, and the same holds true in the finance industry.
Interest in research/data gathering
The finance industry, like many other modern fields, involves a significant amount of data-driven decision-making. The more data points a business/organization can work with, the more clearly defined their plans of action will be, and to do this requires professionals to have skills in gathering, processing, and working off of these various data points.
Verbal communication skills
A lot of careers in the finance industry rely on communication, particularly when it comes to working with clients or being able to say one's thoughts clearly when it comes time to work on potentially huge decisions.
Writing skills
This is the other half of the communication skill requirement for finance students and professionals. One's writing skills don't need to be at the level that wins a Pulitzer Prize (though a lot of industry veterans do write books), but one needs to be able to communicate thoughts logically, and straight to the point.
Critical thinking
This is another given. Finance involves thinking things through and being able to look at something from different points of view.
A global perspective
Today's finance industry is highly globalized and interconnected, and one must be able to keep pace with developments overseas that may or may not have an impact on regional and local scales.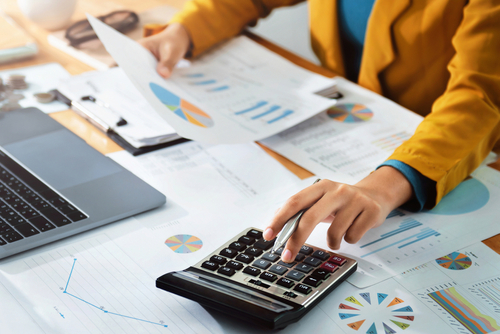 Frequently Asked Questions
Key Points To Ponder
Bachelor's Degrees in Business Administration/Business Management with concentration areas in Finance prepare students for a variety of careers in the banking, investments, and financial planning industries. Next? Take advantage of graduate programs in this field!
Coursework for these programs covers both business core courses and fundamentals, along with advanced skills in analysis, financial planning, valuation, portfolio management, and more.
Activities in the finance field range from individual-level needs, such as personal finance and modest investments, to the short and long-term financial and operational goals of large corporations.
Successful students with finance degrees are critical thinkers and excellent communicators, people who enjoy working with data and liaising with others.
Finance degree graduates pursue careers as financial managers, auditors, and analysts. The Bureau of Labor Statistics reports the median annual salary for a financial analyst as $95,080, as of May 2022.
Finance major degrees also require students to have good research/quantitative analysis skills, tax and investment strategies, and be comfortable working with various software platforms commonly used in the industry. The financial field works in security markets, investment strategy, financial risks, mutual funds, analyzing financial statements, capital budgeting, economic analysis, as well as making other sound financial decisions to advise clients.
---
Don't forget to check this out: Best Schools with Online Bachelor's in Forensic Accounting Degrees