Find Your Perfect School
Premium Schools is an advertising-supported site. Featured or trusted partner programs and all school search, finder, or match results are for schools that compensate us. This compensation does not influence our school rankings, resource guides, or other editorially-independent information published on this site.
Media Communication has always had great global importance. While traditional media, such as radio, film, and television, remain an integral part of society, the prevalence of mobile phones and devices has made the media communication industry increasingly important.
Those wanting to become a part of the media communication industry should consider enrolling in an online Bachelor's in Media Communication and gain a competitive edge when pursuing jobs in business, media, non-profit organizations, and government agencies. Moreover, they will have the knowledge and skills necessary to pursue a graduate degree or doctorate.
This degree program will help develop students' soft skills, like communication, problem-solving, and critical thinking. It covers topics such as communication and media studies, digital media, social media, and public relations. Courses will show learners how various industries contribute to people's daily experiences by studying media outlets, including advertising, journalism, film, and television.
An online Bachelor's in Media Communication will have curricula designed with students' employability in mind, preparing them for various careers across different industries. This program will train students and provide insights into the contemporary and globally connected media and communication landscapes. Moreover, it will teach them how to develop content for media and communicate effectively with diverse audiences.
---
Additional Resource: Best Online Schools for Bachelor's in Communications
---
Quick Summarization
An online Bachelor's in Media Communication will give students a deeper understanding of media and how it affects and represents individuals and brands. Through such a degree program, students will be prepared to pursue rewarding careers in the media and creative sectors as journalists, advertising experts, digital media specialists, or public relations officers.
Methodology
When deciding which college or university to enroll in, students and parents must make sure that they choose an institution that will help them achieve their professional and personal goals. Whether they're interested in working in broadcasting, film, TV, publishing, or public relations, it's important to weigh all the options to make an informed decision.
We have considered the following factors in choosing each of the ten best online Bachelor's in Media Communication degrees in the United States.
Delivered in 100% web-based or hybrid format to give adult students the flexibility they need to earn the Media Communication bachelor's degree,
Features rigorous coursework covering a wide range of topics, including Writing for Multimedia, Media in Society, Public Relations, Statistical Literacy, and Video Editing,
Prepares students for Media and Communication occupations across all businesses and organizations, or master's degree in this field,
Taught by faculty members with terminal degrees in Media Communication and years of experience in this dynamic field,
Offers eligible online undergraduate students financial aid, such as grants, loans, work-study programs, and scholarships, to underscore affordability,
Offers student support services, including tutoring, mentoring, career advice, and library services to online students,
Received regional and institutional or programmatic accreditation showing that the online Bachelor of Media Communication or the school offering it complies with academic standards for quality education.
Visit our Methodology page that explains our ranking process.
---
10 Best Online Bachelor's in Media Communication
Lynn University
With Lynn University's online Bachelor of Arts in Communication and Media, undergraduates can master the power of effective communication and develop the valuable skills needed to reach diverse, global audiences. Through this program, students can pursue various opportunities through which they can grow professionally and personally.
This Communications degree online program provides undergraduates with a broad foundation that will empower them to advance in the media and communications industries. Classes are taught by industry experts who work as network producers, reporters, actors, product managers, and screenwriters who can impart real-world and insider knowledge to give learners a competitive edge.
Students can access their courses through iPad-powered learning, making it convenient for adult learners. And with an 18:1 student-faculty ratio, learners can be assured of getting one-on-one mentoring and support for their academics. Additionally, every student will be assigned a student success manager who acts as a primary point of contact throughout the degree, helping them with course registration and progress tracking, among others.
Lynn University's BA in online Media Communications degree features a curriculum that immerses students in international communities, cultures, and careers, preparing them to work in a global economy. This university has been ranked nationally for offering some of the nation's best online bachelor's programs. Aside from that, this university is also an Apple Distinguished School owing to its continuous innovation in teaching, learning, and school environment.
The following courses are part of the core curriculum of the BA in Media Communication program :
Critical Thinking and Writing
Contemporary Issues in Science
Presentational Communication & Technology
Behavioral or Social Science
International Relations or History
Communication Theory
---
Southern New Hampshire University
The Bachelor of Arts in Communication – Concentration in New Media offered at Southern New Hampshire University opens doors of boundless opportunities for students. This program teaches learners to strategize and convey their ideas effectively, whether in advertising, journalism, new media, social media, public relations, or professional writing.
This Communication degree program gives students the confidence, competency, and knowledge necessary to thrive in the media and communication industries. They will also learn new methodologies and practices from experts and work in collaborative and hands-on environments with mentors. Aside from that, students will be able to develop their visual, verbal, and written communication, presentation, and storytelling skills.
With the New Media concentration track, students will learn about producing and writing content for new media platforms, including social media campaigns, tweets, and online articles. This allows them to integrate new media with the content of larger campaigns. In addition, learners will tackle various topics, including new media technology, interpersonal development, social media research, and marketing in mediated environments.
By choosing the New Media area of concentration, Communication majors will gain various transferable skills in communication, computer, and graphic design, helping them prepare for rewarding careers in advertising, communications, media, management, and public relations.
General Education and Major course requirements for SNHU's BA in Communication include:
Introduction to Communication
Intercultural Communication
Social Media Strategy
Visual Communication and Design
The Vantage Point: Knowledge & New Media
---
Colorado State University
With Colorado State University's online Bachelor of Arts in Journalism and Media Communication, students can utilize their creativity and interests in storytelling, media technology, and world events to lead successful careers.
CSU's BA in Journalism and Media Communication degree program develops students' foundational communication skills that are highly in demand in virtually all industries nowadays. This program will also enhance their writing and editing skills, teach them to use digital technology to reach and engage global audiences and gain perspective on media's role in society.
This program features a curriculum covering web design, media ethics, law and history, advertising, public relations, marketing, news writing, magazine writing, online storytelling, and video and photo production and editing. Aside from that, they will be provided with access tools, allowing them to take their learning, portfolio, and projects a step further. These include LinkedIn Learning and Universal Music Library.
This program has coursework that provides undergraduates with first-hand experience in the media communication field so they can start building their professional portfolios. They can choose their internships working with CSU student media on campus, an organization of their choice, or other opportunities approved by the department.
These are some of the courses that online journalism undergraduates need to complete:
Media in Society
Newswriting
Online Storytelling and Audience Engagement
International Mass Communication
Media Ethics and Issues
---
University of Massachusetts Global
The University of Massachusetts Global offers an online Bachelor of Arts in Communications and Media to help students develop an interdisciplinary foundation that will guide them as they pursue careers in digital marketing, social media, journalism, public relations, media relations, communication strategy, and product and project management.
This online degree program in Communications and Media is designed to provide students with the adaptability and skills needed to succeed in professional communications specializations. They will also learn to develop skills necessary for various communications positions in different fields. Moreover, students will be taught how to create compelling stories that engage stakeholders across various media platforms.
BA in Communications and Media majors will learn how to properly apply communication and social media techniques responsive to various global audiences. They will be trained to explore basic elements of communication formats and strategies and multimedia tools. They will learn to explain and interpret data and information meaningfully to develop strategic media campaigns. On top of that, they will learn how to design media and communications technology solutions that address various community and global issues.
BA in Communications and Media students are required to complete 120 credit units, including the following courses:
Oral Communication
Information Fluency and Academic Integrity
Liberal Arts Core Foundations
Principles of Public Relations
Writing & Producing for New Media in the 21st Century
---
Full Sail University
Full Sail University's Bachelor of Science in Media Communications degree program is designed to provide learners with a deeper understanding of the necessary skills that will help them succeed in today's ever-changing media industries. It features a project-based curriculum that lets students explore various topics, including entrepreneurship, marketing strategies, and digital video and audio production.
This online degree program in Media Communications also enhances transferable skills in storytelling, research, and graphic design. With the New Media Tools course, undergraduates will explore various media types in digital and online environments to complete course projects and deepen their understanding of new media tools, such as text, images, and streaming audio and video. As for the Integrated Marketing course, learners will get to inspect the integration of public relations and marketing channels using digital media to develop creative campaigns and strategies.
Full Sail University offers the Project Launch Box, which provides students with advanced technology to help them complete projects, access coursework, and create multimedia as easily and conveniently as possible. This program provides students with an Apple MacBook Pro, Microsoft Office 365, Adobe Creative Cloud, Logic Pro, and Chop Shop FX, as well as a three-year warranty from Apple.
FSU's Media Communications program has the following course requirements:
Psychology of Play
Storytelling in the Entertainment and Media Industries
Introduction to Media
Aesthetics and Theory of Communications
Digital Video and Audio Production
---
City University of New York School of Professional Studies
The City University of New York School of Professional Studies offers an online Bachelor of Arts in Communication and Media. This online degree features an interdisciplinary curriculum that emphasizes critical issues regarding communications with a special focus on new and traditional media.
Students enrolled in this degree program get to examine how social and organizational cultures influence how people communicate, resolve conflict, interact with others, envision ethical principles, empower and motivate actions, and envision ethical principles using the scope of mass media. Through this program, learners can develop communication skills and strategies responsive to various cultural differences and new media requirements.
This program will also help undergraduates understand the global reach of media and communication and their link between and among global cultures. Students will also have opportunities to explore ethical issues related to advertising, public relations, and journalism. Plus, they will study information architecture, user research, web design, and page layouts.
These are some of the courses required for BA in Communication and Media students to complete:
Introduction to Communication and Media
Introduction to Research Methods
Individual and Society
World Cultures and Global Issues
US Experience in its Diversity
---
University of Arkansas at Little Rock
The web-based Bachelor of Arts in Mass Communication – Emphasis on Mass Media offered by the University of Arkansas at Little Rock is a degree program that focuses on content creation, critical thinking, writing, and the effects of media on the public as strategic communication, media studies, and related journalistic practices.
This BA in Mass Communication degree offers two emphasis tracks for students to choose from:
Mass Media/Media Studies – a combination of 9 hours of skills-based courses and 33 hours of theory or survey courses that help facilitate the development of skills necessary for the analysis of the influence and role of media in a wide variety of social systems, preparing students who are seeking a graduate degree or land a rewarding job in the field.
Journalism/Entertainment Writing – this provides learners with practical knowledge and skills in journalism, which requires 42 hours plus 12 hours of upper-level electives.
The BA in Mass Communication with an Emphasis on Mass Media program requires 120 credit hours to complete, including the following courses:
Mass Media and Society
Introduction to Web Principles and Design
Movie Criticism
News Media and the First Amendment
Law, Policy, Ethics
Students must choose 27 hours of Mass Communication courses with at least 18 hours of upper-level courses. They will also need to develop a course of study with their advisor.
This university has gained the Higher Learning Commission (HLC) approval. It is also affiliated with the Electronic Campus of the Southern Regional Education Board (SREB).
---
Los Angeles Film School
Through the online Bachelor of Science in Media Communications program The Los Angeles Film School offers, students can create strategic communications to help brands with their marketing campaigns. Upon graduation, they will be trained to become communications specialists in the digital world.
This online degree program in Media Communications will also teach students to leverage content across various online media and apply traditional means of mass communication to interactive new media technology. They will learn how to create viral-worthy content that impacts people's lives. Additionally, they will learn how to analyze social trends to produce high-quality, unique, engaging content to break through the digital noise.
Coursework will allow students to examine different social media platforms and strategies specific to each platform. They will be taught how to develop step-by-step social media strategies for digital marketing campaigns. Undergraduates will learn to connect an audience with news that matters to them. Aside from that, they will learn to investigate general entrepreneurship concepts and the role of digital technologies in transforming media economics.
Students enrolled in the BS in Media Communications program must complete 120 total credit hours, including the following subjects:
Digital Literacy
Behavioral Science
Introduction to Media Communications
Marketing Fundamentals
Aesthetics in Media Communications
---
DePaul University
DePaul University offers a Bachelor of Arts in Communication and Media program that transfer students can complete online with a minimum of 45 quarter hours/30 semester hours of transfer credits, a good standing in the last school they attended, and a minimum cumulative GPA of 2.0.
This online degree program in Communication and Media is designed for those interested in various communication fields. Communication and Media majors will obtain valuable skills, preparing them for opportunities in the private, public, and non-profit sectors.
In this BA in Communication and Media program, students will take courses from various College of Communication and School of Cinematic Arts programs, including Communication and Technology, Digital Cinema, Journalism, Advertising and Public Relations, and Organizational Communication. This provides learners with real-world knowledge and skills necessary for different careers in media and communication.
Some of the courses required for BA in Communication and Media students include:
Quantitative Reasoning & Technological Literacy
Introduction to Human Communication
Introduction to Journalism
Nonverbal Communication
Storytelling and Style in Cinema
Students can complete the last two years of this degree fully online, either asynchronous or synchronous. The university has a generous credit transfer policy, allowing undergraduates to finish this degree in less time. Additionally, high-achieving first-year undergraduate students can simultaneously be admitted to the College of Law, completing the first three years in the College of Communication.
---
Regent University
With the Bachelor of Arts (BA) in Communication Studies – Concentration in Internet & Social Media degree program offered by Regent University, internet-savvy individuals can take their skills to a new level. This program will teach students to communicate effectively through various online channels and social media platforms.
BA in Communication Studies majors will learn how to develop interactive media and web content and how to connect with diverse audiences in a powerful way. They will also be trained to write for the web and create remarkable social media campaigns.
Courses are anchored on Christian values and principles. Students will learn from the best as instructors that hold the highest degrees in their fields will facilitate classes.
Below are some of the core requirements for students enrolled in the BA in Communication Studies with Internet & Social Media concentration:
Marketing Principles
Introduction to Digital Art
Writing for Strategic Communication
Creative Nonfiction & Feature Writing
Introduction to Information Systems
Upon completing the program, students can develop interactive and web-based media to meet unique customer requirements and help them achieve their organizational goals. They will better understand the best practices, theories, and technologies for interactive content across many platforms. These will prepare them for careers as social media strategists, internet marketers, web developers, or digital media strategists.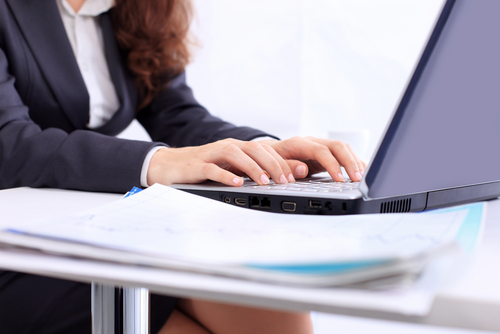 Common Career Paths and Salaries for Graduates with a Bachelor's in Media Communication
Media communication comprises highly skilled individuals who create and disseminate successful media to a diverse audience.
Here are some of the top career options and annual media salaries for Bachelor's in Media Communication graduates:
---
Take a look: Best Schools with Online Bachelor's in Visual Communications
---
Frequently Asked Questions
Is an online Bachelor's in Media Communication an ideal degree to pursue?
The Labor Statistics Bureau sees a 6% rise between 2021 and 2031—or 68,600 new jobs—in the employment landscape for media and communication professionals. This means that graduates with a Media Communication degree will have plenty of opportunities.
The unique and interdisciplinary skill sets students will gain through this degree program apply to virtually all industries.
What are the most important skills a graduate with a Media Communication degree must acquire to have a competitive edge in the job market?
A mixture of hard and soft skills can set the tone for rewarding and high-paying careers in media and communication.
Writing – this skill is the cornerstone of communication, which means that developing it allows one to create compelling and engaging content, which is vital in marketing.
Teamwork – working with others requires team players who can guide and direct others and not intimidate or dominate them.
Leadership – a good leader is someone who is clear-sighted and gives respect to each member of the team to keep them motivated.
People skills – a person working in media and communication must be outgoing and easily adapt to handle various situations and people effectively.
Creativity – this skill is vital for a communications specialist to ensure they'll find the best possible solution to any issues in a creative way and to know which people to hire to join their team.
Research – strong research skills can help fill knowledge gaps and present information in a way that demonstrates a person's foundational understanding of a topic.
How long does it usually take to earn an online Media Communication degree?
Full-time students can complete this degree in four years, consisting of 16-week semesters. It may take longer for part-time students to earn this degree, considering they have other responsibilities to fulfill.
Key Points to Ponder
An online Bachelor's in Media Communication teaches students to incorporate new media into bigger projects.
This online degree program teaches students to create visual, written, and oral content that complies with the rules and regulations of the media sector.
An online bachelor's degree in Media Communication prepares undergraduates for interdisciplinary career opportunities in the media and communication industries.
---
Learn more: Most Lucrative Communications Jobs