Find Your Perfect School
Premium Schools is an advertising-supported site. Featured or trusted partner programs and all school search, finder, or match results are for schools that compensate us. This compensation does not influence our school rankings, resource guides, or other editorially-independent information published on this site.
Paralegals, along with legal assistants, support lawyers, maintain and organize files, conduct legal research, and draft documents, as defined by the Labor Statistics Bureau.
In particular, paralegals help lawyers prepare for trials, corporate meetings, and hearings. This includes investigating and gathering the details of a case, researching regulations, laws, and legal articles, and writing reports needed for trials and hearings. Similarly, corporate paralegals help attorneys prepare shareholder agreements, employee contracts, stock-option plans, and annual financial reports.
The duties of paralegals depend on the area of law in which they choose to work, which includes criminal law, intellectual property, personal injury, family law, real estate, immigration, bankruptcy, and personal injury.
For those who want to get into the legal profession, pursuing a bachelor's degree in paralegal would be an excellent choice. Although the minimum requirement to become a legal assistant is an associate degree, having a bachelor's degree from a reputable school approved by the American Bar Association (ABA) will give graduates a competitive advantage because it is highly desirable to many employers not only in the United States but also in many parts of the world.
An online bachelor's degree in paralegal prepares students for positions as paralegals or legal assistants. This provides them with the necessary knowledge and skills to make them indispensable members of a legal team. This program trains students to be proficient in case citation and legal research, as well as the use of multimedia and various office technologies.
---
More about the field of Legal Studies to consider: Best Bachelor's in Criminal Justice and Legal Online Schools and Career Guide
---
Quick Summarization
An online bachelor's degree in Paralegal is the perfect program for those who want to become successful paralegals and legal assistants in law firms and courts. It will be an excellent training ground that will teach students how to handle the various responsibilities of paralegals and legal assistants, including data entry, title search, managing documents, bookkeeping, proofreading, completing forms, and providing legal editing and publishing support.
To be part of the legal workforce with a profound understanding of the paralegal profession in law offices and courtroom settings, enrolling in an undergraduate online Paralegal program is the way to go!
Methodology
One of the main benefits of pursuing an ABA-approved Bachelor's in Paralegal Studies is that students will be more than ready to start applying for paralegal jobs upon graduation. However, it's also important for students and their parents to choose the school they are going to enroll in to ensure the quality of education and training they receive.
Prospective students must carefully consider certain academics to make sure they choose the best school that offers an online Bachelor's in Paralegal. Each of our recommended colleges and online undergraduate programs meet these criteria:
Offers fully online or hybrid learning format in Paralegal Studies,
Features a comprehensive curriculum that touches on specialized topics, including Substantive and Procedural Law, Paralegal Studies, Legal Research and Writing, Civil Procedure, Criminal Law and Procedure, and Torts,
Ensures career-focused coursework to ensure students get the best value for their tuition,
Offers concentrations for pertinent areas of law, such as Legal Studies, Litigation, or Project Management Studies, which will be most useful to those who want to pursue a master's degree,
Facilitates classes through virtual platforms to ensure students have easy access to their paralegal coursework,
Features faculty members with terminal degrees and years of experience as lawyers, attorneys, certified mediators, private practice partners, or other specialties in a legal or administrative setting.
Has appropriate accreditation from well-respected agencies, such as the American Bar Association to prove the school's high standards of teaching.
Is affiliated with top Paralegal organizations, including the National Federation of Paralegal Associations and National Association of Legal Assistants that promote the profession in the legal community.
Explore our process of determining the best undergraduate schools and programs! Visit our Methodology page.
10 Best BS in Paralegal Degree Online Programs
Liberty University
For those who want to join the fight for justice, Liberty University offers a Bachelor of Science in Paralegal Studies. This online Paralegal degree undergraduate program has two specializations: General and E-Discovery.
Through this paralegal degree program, students will develop a deeper knowledge of paralegal studies, giving them a competitive advantage over other applicants and helping them become the paralegal professional they have always dreamed of. Aside from that, this degree will also prepare them for challenging yet exciting supervisory positions and rapid growth in their legal careers.
Liberty University's BS in Paralegal Studies is an industry leader in online legal programs. Students majoring in paralegal studies will be introduced to case laws, court systems, and statutes, as well as to the doctrines, practices, and theories of family law.
Moreover, students will gain hands-on experience utilizing current legal research and writing methods and techniques. All of these will be taught by expert faculty members who have spent years of experience as lawyers and attorneys, private practice partners, and other similar professions in the field.
What sets this program apart is the university's Christian faith, ensuring that its education is based on the biblical foundations of the legal system. This also allows students to be knowledgeable in handling ethical concerns with a Christian worldview.
Some of the core courses that Liberty University's BS in online Paralegal Studies degree students will be taught include:
Foundations of Law
Family Law
Criminal Practice and Procedures
Constitutional Government and Free Enterprise
---
University of Massachusetts Lowell
At the University of Massachusetts Lowell, students who want to advance their knowledge in criminal justice can pursue the Bachelor of Science in Criminal Justice: Paralegal Option. Through this online bachelor's degree, students will gain hands-on experience in legal writing and research, as well as develop analytical skills and gain insight into the process of the country's legal system.
BS in Criminal Justice: Paralegal Option majors will gain foundational knowledge of the origins and development of the corrections and criminal law systems. Aside from that, they will also be taught about legal ethics, the litigation process, and the analysis of criminology data and recent statutes and court decisions.
Additionally, classes will cover legal issues in litigation, business, real estate, criminal law, international law, estate planning, bankruptcy, immigration, family law, intellectual property, and environmental law.
Additionally, students will study legal issues that influence business practices, criminal statistics, theories of crime causation, and crime mapping. They will also be taught about applying new technological advances in the criminal justice system.
Students will need to complete the following courses:
The Criminal Justice System
Criminology
Criminal Law
Introduction to Paralegal Studies
Litigation
Legal Writing
Legal Research Methods
Introduction to Homeland Security
Issues in Police Administration
Emergency Management
Crime Mapping
Substance Abuse and Crime
Criminal Justice Management
Police Innovations
This Paralegal program offered by the University of Massachusetts Lowell is one of the most affordable programs in the country. It offers various financial aid and scholarship options to eligible students. The school also accepts transfer credits of up to 90.
---
Regent University
Those who want to play a vital role in the legal system should consider pursuing a Bachelor of Science in Paralegal Studies. The goal of this online degree program is to equip the next generation of paraprofessionals to display professionalism and competence and operate in an ethical, Christian worldview. It is also designed to train paralegals and legal assistants in the law and play crucial roles in government units, law offices, and other law practice settings.
This program will prepare students for meaningful careers in the field of law, honing their communication, organization, and research skills. They will gain an overview of the most important areas of law practice, including family and marriage, personal injury, contracts, and real estate.
BS in Paralegal Studies majors will also develop their writing and research skills, as well as their legal terminology and management and clerical skills. They will also be able to build their knowledge and skillset through the various courses covering legal research and writing, civil litigation, contract law, and investigation.
Regent University's paralegal degree program has ranked among the top universities in the country, ensuring students of their commitment to excellence and integrity. Moreover, classes will be taught on Christian values and principles.
Core courses for Regent University's BS in Paralegal Studies include:
Foundations of Paralegal Studies
Legal Research & Writing
Introduction to Judicial Systems
Investigation in Litigation
Law Office Environment
Civil Litigation
Law & Ethics
Family Law
Personal Injury Law
Criminal Law & Procedure
Contract Law
Real Estate Law
---
Mississippi College
Mississippi College runs the Bachelor of Science in Paralegal Studies program that trains students to become paralegals and legal assistants under the supervision of experienced lawyers. This online degree program in paralegal also teaches students valuable skills for a wide variety of jobs in business and gives them the confidence to work in the legal field while attending law school.
This paralegal degree from Mississippi College teaches students about general paralegal education and an in-depth understanding of the major areas of law. Students will also be trained to assist lawyers in performing legal work, including drafting legal documents and performing legal research, to reduce the costs of delivering legal services to the community. They will also study state and federal court systems and the importance of procedural rules.
Moreover, learners will develop a profound knowledge of the paralegal career, employment opportunities, and the valuable skills needed to work in private practice, corporate legal departments, and government agencies.
Core courses for this BS in Paralegal Studies include:
Introduction to Law
Civil Litigation
Wills & Estates
Real Property Law
Family Law
Legal Research & Bibliography
Legal Writing
Law Office Management
---
Eastern Kentucky University
Eastern Kentucky University's Bachelor of Arts in Paralegal Science is 100% online. It prepares students to make valuable contributions to the productivity and effectiveness of the country's legal system. This program ensures that students will graduate with a comprehensive knowledge of the law and a liberal arts background so they will enjoy a wide variety of employment opportunities.
EKU's paralegal degree program is focused on paralegal best practices to produce students that demonstrate excellent academic and professional preparation through courses that cover topics including litigation, legal administration, legal research and writing, family law, probate practice, and criminal law. All classes are taught by expert faculty who have years of extensive training in online education and hold a Juris Doctor (J.D.) or PhD.
At EKU, students get free textbooks through their BookSmart initiative. They also get access to tutoring and active job placement assistance. This program is recognized by the American Association for Paralegal Education (AAFPE). It also ranked among the best universities that offer online degrees in the United States.
Students must be enrolled in these major requirements:
Introduction to Law
Legal Research and Writing
Real Estate Practice
Litigation: Complaint to Discovery
Legal Administration and Computer Applications
Paralegal Internship
Family Law Practice
Criminal Law Practice and Procedure
Wills, Trusts, Estates, & Elder Law
Corporations and Business Organization Practice
Administration Agency Practice
Independent Study of Law
Introduction to American Government
Constitutional Politics
Law and Politics of Civil Liberties
---
Northwestern State University of Louisiana
The Northwestern State University of Louisiana offers a Bachelor of Arts in Criminal Justice with a Concentration in Prelaw and Paralegal Studies. This is a 7-course, 21-hour focused specialization track within the bachelor of arts degree in Criminal Justice.
NSU's BA in Criminal Justice is a baccalaureate program that provides a full complement of courses and coursework in Political Science, Psychology, and Sociology. This program's concentration track is designed to provide students with a well-rounded liberal arts degree with a legal focus. This is aimed at students who want to pursue a graduate legal degree and those who want to work in the paralegal field right after graduation.
Course requirements for NSU's BA in Criminal Justice with a Concentration in Prelaw and Paralegal Studies include:
Introduction to Criminal Justice
Police Process
Adjudication Process
Corrections Process
Introduction to Criminalistics and Forensic Science
Criminology, Foundations, and Punishment
Juvenile Delinquency and Justice
Cultural Competence and Criminal Justice
Criminal Investigation
Criminal Justice Ethics
Introduction to Criminal Justice Research
Community Based Corrections
Criminal Law
Criminal Evidence and Procedure
Advanced Criminalistic and Forensics
Homeland Security
---
Bellevue University
This Bachelor of Science in Legal Studies offered by Bellevue University will help students accelerate their paths to a prelaw degree and a career that advocates for justice. All courses are designed to enhance students' reasoning and critical thinking skills to ensure they will be able to successfully analyze from a logical, legal, and ethical viewpoint, as well as provide a robust foundation of knowledge in law and the legal system.
At BU, learners will be equipped with the practical know-how and critical thinking skills needed to be successful in the industry. Aside from that, students will learn how to apply their experience with legal research and writing, legal principles, and procedures in real-world scenarios. This is why it's an excellent step on their journey to law school.
At the end of the program, students will be able to demonstrate their ability to apply legal principles to social structural consequences. They will be able to apply the principles of legal ethics to professional responsibility administration and efficiently assess elements of specific legal disciplines and complex legal concepts. Furthermore, they will be able to display their outstanding skills in writing, communication, and critical thinking, which are all essential in the paralegal world.
The major requirements for this BS in Legal Studies include:
Foundations for Professional Success
Legal Research, Analysis, and Writing
Theory and Practice of Law
The American Criminal and Civil Legal Systems
Constitutional Law, Liberty, and Emerging Policy
Judicial and Administrative Practices: Civil and Criminal Procedure
Professional Responsibility and Ethics in Law
Legal Applications for Contemporary American Business and Social Organizations
The Rule and Role of Law in Matters of Life and Death
The US Legal System & Judicial Process
BU is Higher Learning Commission or HLC-approved, ensuring that students can take advantage of the financial aid options to make higher education more affordable. On top of that, students can get credit for previous work experience or education through the university's credit transfer policy.
---
Dominican University
Through Dominican University's Bachelor of Professional Studies in Legal Studies, learners will be able to maximize their career opportunities by completing a bachelor's degree designed for busy students. This is because this program is an accelerated program that offers online and on-campus course options.
Pursuing this degree means students will get to explore the legal system through various disciplines, including philosophy, history, theology, and economics. Because this is an accelerated program, students will be more than ready to work for law firms, social justice advocacy groups, corporate legal departments, and more. Plus, courses that cover topics in real estate law and civil litigation are available for those who want to work as paralegals or prepare for certification exams.
This university accepts transfer credits for education taken previously. It's a fully online program that offers courses all year in an 8-week format, allowing students to complete it in just 20 months. Students can also easily customize this degree to fit their career goals by opting to take 21 hours of social science courses.
At Dominican University, students will be assigned to a dedicated advisor who will help ensure that they are working their way toward achieving their personal and professional goals. They will also have access to research and writing assistance, tutoring, and more. Plus, the Office of Career & Professional Success will be able to guide them to find the best job opportunities even before graduation.
These are the major requirements for this online degree in Legal Studies:
The American Legal System
Legal Research and Writing
Religion and the Law
Law & Economics
Philosophical Basis of the Law
Contracts
Legal Ethics
---
Hampton University
The goal of Hampton University's Bachelor of Arts in Paralegal Studies is to provide a blend of specialized legal training courses and a solid liberal arts foundation to prepare students for the paralegal field. This four-year degree program also provides paralegal professionals to enhance their career opportunities.
Paralegal majors will have the necessary know-how and skills to become effective and efficient members of legal teams, in law firms, legal services, professional and trade associations, government agencies, banks, corporations, real estate organizations, and other public and private sectors. This is by ensuring that students will have a well-integrated curriculum that will reinforce the basic principles of written and verbal communication, teach a critical and analytical thinking system, and use various scholarly research techniques.
Moreover, this program is designed to provide future paraprofessionals with a deeper understanding of society and individuals with a liberal arts background. It is also to provide them with opportunities to increase their employability and experience through hands-on internships.
Course requirements for Hampton University's BA in Paralegal Studies include:
Law in Society
Diversity and Global Awareness
Torts and Personal Injury
Legal Research
Legal Writing
Law Office Management
Contemporary Legal Ethics
Litigations and Trial Practice
Wills, Trusts, and Estates
Introduction to Administrative Law
---
State University of New York (SUNY) Canton
At SUNY Canton, individuals who want to get into the legal profession can pursue a Bachelor of Science in Legal Studies. This program gives students opportunities to join the professional workforce while still earning a degree. It also provides plenty of exposure that will prepare them to build their careers while still in school.
BS in Legal Studies majors will learn about legal research and writing, business law, constitutional law, civil litigation, family law, negligence and intentional torts, criminal practice, real estate property law, and wills, trusts, and estates. This program is designed for working professionals, criminal justice or paralegal transfer students, and recent high school graduates.
Classes will be taught by instructors with years of real-world experience, including practicing lawyers and other professionals from the private sector and governmental agencies. This degree is one of SUNY Canton's signature online programs, allowing students to take earn the degree entirely online.
Some of the BS in Legal Studies program requirements include:
American Legal System
Criminal Practice
Business Law
Legal Research
Professional Writing and Communication
Constitutional Law
Civil Litigation
Legal Writing
Professional Ethics
Negligence and Intentional Torts
Family Law
Real Property
Immigration Law and Border Control
---
Additional Info: Best Online BS in Legal Studies Degrees
---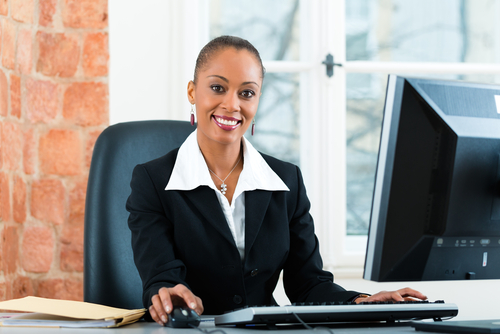 Top Career Options for Graduates with Online BS in Paralegal Degree
According to the latest Bureau of Labor Statistics data, the demand for legal assistants and paralegals will grow by 14% from 2021 to 2031. An estimated 45,800 job vacancies will open every year over the next decade.
One of the bases for this prediction is that law firms will continue to try to increase the efficiency and effectiveness of legal services while reducing costs. This means that more and more law firms will hire more paralegals and other paraprofessionals to perform not only traditional duties but also tasks that were previously performed by other legal support workers.
These are some of the top career options for graduates with an online bachelor's degree in Paralegal:
Frequently Asked Questions
What is the difference between a bachelor's degree in Paralegal and certification?
According to Bryan University, a paralegal bachelor's degree provides students with accredited credentials through a respectable college or university. On the other hand, a paralegal certification provides proof that a paraprofessional has passed a third-party exam, like the Certified Paralegal exam by the National Association of Legal Assistants (NALA).
What happens on a typical day for a paralegal professional?
A paraprofessional's duties depend on their legal professional training, specialization, experience, and education.
Some paralegals may provide administrative support; others take on some of a lawyer's workload if they have some legal skills. Paraprofessionals who do legal-related tasks allow lawyers to be able to focus on more legal work and, at the same time, allow clients to save money because their time is billed at a lower rate.
Some of the common tasks of paralegals and legal assistants include drafting legal correspondence and pleadings, as well as document responses and discoveries. They may also be tasked to check the facts of a case or conduct legal research, which involves consulting computer databases.
Why do graduates with a bachelor's degree in paralegal need to complete Mandatory Continuing Legal Education (MCLE)?
MCLE consists of special education for lawyers that they need to comply with after their initial admission to the American Bar Association. This is required for lawyers in many states to ensure they are able to maintain their licenses to practice law in the U.S. Lawyers must complete eight hours of mandatory continuing legal education every two years.
Lawyers are mandated to complete four hours in general law or specialized areas, while the other four must be in legal ethics. One way to meet such requirements is to check with local paralegal associations to find out whether they offer MCLE courses or if they can recommend any.
Key Points to Ponder
An online bachelor's degree in Paralegal qualifies individuals to become recognized paralegals or legal assistants in their respective states.
An online Bachelor's in Paralegal—whether Bachelor of Science or Bachelor of Arts—prepares students to become competitive in the legal field, providing them with in-demand skills and know-how in areas, such as real estate, criminal law, and family law, wills and trusts, and estates, to name a few.
Pursuing an online bachelor's degree in Paralegal enhances students' analytical, critical thinking, and communication skills, which are crucial requirements for the paralegal profession.
---
For more information, see: Best Schools For Becoming a Legal Assistant