Find Your Perfect School
Premium Schools is an advertising-supported site. Featured or trusted partner programs and all school search, finder, or match results are for schools that compensate us. This compensation does not influence our school rankings, resource guides, or other editorially-independent information published on this site.
A degree in Public Policy allows you to better understand the many factors affecting governmental decision-making, including economic and political factors. Public Policy influences how a society functions which is why learning everything about the field is very important.
A Public Policy bachelor's degree will prepare you to work as a political lobbyist, political analyst, or public relations specialist. This degree generally exposes you to the body of laws and regulations that are used by both state and local government agencies.
Public Policy officials can create laws and study their outcomes on a population. At times, they may also lobby and push for change. A bachelor's in public policy is a very strategic choice for those who wish to earn a relatively versatile degree and consider themselves skilled communicators and problem solvers.
The main goal of Public Policy coursework is to make students more proficient in forming public policy. This bachelor's degree will teach them how to efficiently use analytical tools to fuse economics, administration, and law with public policy.
A Public Policy degree online will help make students more skilled in forming public policy. The program curriculum has students study the principles and tools of economics and political science. Thus, public policy needs students to have a broader knowledge of the field so they can perform the many tasks required of the field.
---
Check this out: Best Schools with Online Bachelor's in Public Administration
---
Quick Summarization
An online Bachelor's in Public Policy equips students with the much-needed skills and tools to successfully navigate the different factors that play in government decision-making and societal functions. Public policy degree programs will teach students how to critically think in situations that involve various participants in areas of governance, business, law, and nonprofit organizations.
Students with an online Public Policy degree learn how to transform ideas and theories into real-world applications while dealing with the issues affecting the public. They will also be able to provide leadership and analysis and make a sense of balance between the interests of various groups.
While a Bachelor's in Public Policy program is usually found in brick-and-mortar schools, some schools offer online programs for this field. These online degree programs also mirror the traditional classroom setup. Its only main difference is that online undergraduate students use technology as their medium of study.
Methodology
This list of the five best schools offering online Bachelor's in Public Policy degree programs features the best academic institutions all across the US that deliver their program online. These online schools are ideal for distance students based on several factors demonstrating the quality of online education they offer.
Each of the undergraduate programs or schools we feature was picked based on different factors, including the following:
Combines quality education and flexibility with classes held online or in a blended format,
Focuses on providing outstanding academics through extensive coursework that prepares students for thriving in work settings or pursuing a master's degree in Public Policy,
Facilitated thru top-rated online learning platforms, providing students with a conducive virtual learning environment, easy access to their coursework, and top-notch technical support,
Sets stringent requirements for student admission, retention, and graduation,
Taught by seasoned professors with extensive Public Policy experience,
Offers federal aid programs, scholarships, grants, and transfer credit programs,
Hold proper accreditation by third-party accrediting agencies and institutions.
Read our Methodology page that discusses the details of our ranking process.
---
5 Best Online Bachelor's in Public Policy Degrees
Liberty University
Liberty University is a private university in Lynchburg, Virginia, and is affiliated with the Southern Baptist Conservatives of Virginia. Students can get a world-class education with a solid Christian foundation where they will gain the skills, knowledge, and values needed to become successful in their endeavors. Liberty University offers undergraduate and graduate degrees through residential and online programs. Students can choose from the school's more than 700 programs of study.
Liberty University offers a web-based online Bachelor of Science in Government-Politics and Policy degree that seeks to teach students how to make and interpret policies through a biblical lens.
In this online bachelor, online students will examine political ideologies and theories that challenge them to evaluate their political convictions. They will also study political science, economics, public administration, and the American national government throughout this online degree program.
Students will not only learn to assess and understand current events and issues. By studying politics, government, and policy, students are taught how to distinguish between a variety of ecological, economic, security, and demographic challenges present in the global community.
Online students will engage in research, informed reading, discussion, and analysis of public policy topics.
This program is 100 percent online and requires 120 credits to complete.
Liberty University is Southern Association of Colleges and Schools Commission on Colleges-accredited.
---
Indian River State College
Indian River State College is a public college in Fort Pierce, Florida, and is part of the Florida College System. The school serves the counties of Indian River, Okeechobee, Martin, and St. Lucie on the Treasure Coast region of Florida. The school awards associate and baccalaureate degrees, as well as technical certificates and applied technology diplomas.
Indian River State College offers more than one hundred programs delivered on campus and online. One of its online bachelor's degrees is the BS in Public Administration with a Concentration in Public Policy and Leadership.
This online bachelor concentration is designed for those who wish to become managers and leaders in organizations, as well as in the public and nonprofit sectors.
In this online bachelor's degree, students are prepared for management positions with their present employers, while others may use it to build a solid foundation for future career paths in the public sector.
Thru this concentration, online students will earn a foundation in public service, public personnel management, strategic planning, and leadership.
This degree requires 120 credits to complete: 42 credits from the associate degree, 36 credits for general education, and 42 credits for major concentration courses.
Indian River State College is SACSCOC-approved.
---
Florida International University
Florida International University in Miami is a renowned research institution that drives real talent and innovation domestically and globally. With two campuses and multiple centers, the school serves a diverse, 56,000-strong student body.
FIU offers more than 200 degree programs on-campus and online, including 18 nationally ranked programs. The online Bachelor of Public Policy and Service from FIU online is designed for students who are passionate about public service. This fully online degree program prepares students for fulfilling careers in nonprofit organizations, community organizations, or the government, or provides a good foundation for a master's degree.
This online bachelor's degree in public policy teaches students the many factors that affect all levels of government in decision-making, policy development, implementation, and assessment. Students will learn more about the intricacies of public policy and how these affect society's work and people's lives.
This 120-credit online program is taught by world-class faculty with real-world experience in both nonprofit administration and government arenas. Students are taught all the necessary skills they need to seamlessly enter and advance in the public service field.
This service and public policy degree program is intended to produce future managers with a keen understanding of budget management, analytical research, policy making, and community involvement.
The online degree program improves students' learning experience. Through lectures on diversity, globalization, and public policy and services, students can easily assess the challenges of urban areas at local and state governments, as well as at international levels.
This service and public policy online bachelor requires 120 credit hours to complete and costs $235.57 and $648.87 per credit hour for in-state and out-of-state students, respectively.
Florida International University is Commission on Colleges of the Southern Association of Colleges & Schools (SACS)-approved.
---
Oregon State University
Oregon State University, located in Corvallis, Oregon, is a land-grant university and public research institution for higher education that is home to the seventh-biggest engineering college in the US.
OSU runs at least 200 undergraduate programs (majors, double degrees, options, etc.) made available both on campus and online. Its online Bachelor's in Public Policy degree integrates political science, economics, and sociology in its core courses to equip online students with the skills and knowledge needed for public policy.
This online degree in public policy is an interdisciplinary program that actively trains students to look at the world and approach problem-solving via multiple lenses to give them a flexible and nuanced approach to understanding and dealing with the different angles of the problem.
In this bachelor's degree in public policy, students with learn from accomplished and experienced faculty across multiple programs. These faculty are either market research analysts, community service managers, or experts in fiscal management, all committed to preparing students who can create and develop evidence-based and innovative solutions focused on serving the public good.
Students at this public policy degree program can go for the accelerated master's platform where they can start their Master's or Executive Master of Public Policy degree while still completing their undergraduate degree. Through this Accelerated Master's Platform, undergraduate students can have graduate-level courses online while simultaneously completing their bachelor's degree, and then apply those credits to both degrees.
Oregon State University is a Northwest Commission on Colleges & Universities-approved school.
---
Grand Canyon University
Grand Canyon University is an accredited Christian university in Phoenix, Arizona. Through education, the school is dedicated to helping students change their lives for the better. GCU offers more than 200 programs from nine distinct colleges so students can achieve their educational goals and grow in their respective fields. On top of the bachelor's, master's, and doctoral programs, Grand Canyon University also offers individual courses and continuing education programs for teachers.
Grand Canyon University offers its program on-campus and online. One of its online programs is the Bachelor of Arts in Government with an Emphasis on State and Local Public Policy. This online public policy degree concentration examines how ethical political leadership can help make a huge difference.
Thru GCU's College of Humanities and Social Sciences, this online BA in Government with a Public Policy Degree Emphasis studies the crucial factors of political behaviors and the different ways to use this information in affecting positive social change.
Public policy graduates will have a thorough understanding of the historic and modern problems facing American communities today. They will discover ways how to address these problems in an ethical manner aligned with the Christian perspective.
This government public policy online bachelor will build the foundational knowledge surrounding the American government, international affairs, and the American Constitution. Students will have a thorough look at local and state governance, municipal government agencies, political theories, and public policy analysis. The core competencies included in this degree program are:
Quantitative and qualitative methods of research in politics like inference, hypotheses testing, and causal reasoning.
The American Constitution from colonial origins to today, includes major concepts like separation of powers.
Contemporary policy challenges and topics in the federal government that impact local and state communities, including transportation, healthcare administration, environmental policy, and homeland security.
This online program requires 120 credits to complete, with each credit costing $485 per credit hour.
Grand Canyon University is a Higher Learning Commission-approved school.
---
An additional resource to consider: Best Schools with Online Bachelor's in Public Safety Administration
---
Industries for Public Policy Majors
Federal Executive Branch
The federal government hires public policy bachelor's degree holders in the military, civil service, and political appointments. Those who are working for the government specialize in a specific area of public policy like agriculture, housing, foreign affairs, and economic development.
Scientific Research and Development Services
Researches work for nonprofits, government agencies, and private businesses. These professionals conduct research and students to measure public opinion about particular issues. These findings are then used to facilitate program implementation and policy development.
Public policy professionals help nonprofit management by creating efficient community awareness campaigns. These advocates also lobby government agencies and lawmakers for policy changes.
Colleges, Universities, and Professional Schools
Bachelor's degree holders of public policy can work as professors at universities and colleges. They may also land administrative positions using their analytical skills to help improve university student retention and operations.
Local Government
In local government, public policy graduates can work for publicly funded departments, committees, and agencies that manage specific political and logistical functions. Career paths include transportation coordinators, chief administrative officers, community service managers, community liaisons, and urban planners.
Public Policy Career Outlook
According to the United Nations Department of Economic and Social Affairs world report, had the COVID-19 social crisis was not properly addressed, the pandemic could increase social inequality, including exclusion, discrimination, and global unemployment. Based on this scenario, there is a substantial demand for public policy professionals in all sectors.
The US Bureau of Labor Statistics classified public policy professionals not as specialized careers, which is why they don't keep a record of how much they are earning in the field. But depending on the research specialty, these public policy analysts might be classified as economists, political scientists, lawyers, sociologists, or urban and regional planners.
The Labor Statistics Bureau has projected a 6% job outlook for political scientists from 2021 to 2031. Other public policy-related jobs like health and medical service managers have a 30% outlook, while social and community service managers with 15% job growth.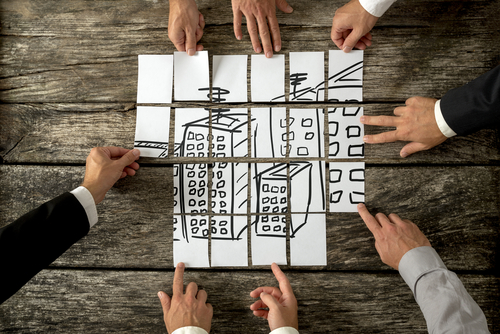 Careers in Online Bachelor's in Public Policy
A degree in public policy affords you the chance to choose a career that will touch the lives of people in meaningful ways. Public policy graduates are equipped with the management skills needed for major roles within various types of organizations. Here are three of the best careers you can have with a public policy degree.
Urban and Regional Planner
These public policy professionals are the ones behind the planning of communities, as well as city management. They carefully study population shifts and identify the facilities deemed necessary to accommodate these shifts. Urban and regional planners require constant collaboration with government agencies and citizens to reach a common consensus for the use of public resources and land. You can further improve your problem-solving skills and have better opportunities for senior planning roles if you earn a master's degree in public policy.
Public Relations Specialists
These specialists help organizations and companies in keeping their positive image for the media and the public through client coaching, press releases, and speech writing. You can further sharpen your public service skills by going for a graduate degree.
As a social and community service manager, you are to design, coordinate, and execute all aspects of programming, making sure that you provide residents with access to much-needed services. You will also monitor and evaluate programs to ensure their quality and work with external and internal partners too.
Those with an advanced degree in public policy can further develop their strategic planning and people management skills so they can advance to senior-level roles.
Certifications in Public Policy
Certifications in public policy will give you advanced skills and knowledge as a public policy professional. These courses are designed for public service professionals who already have gained experience in the field of public policy and are planning to focus on specialized areas. Some of the common certifications include:
Nonprofit Management and Leadership
Strategic Planning and Public Policy
Government Management
Nonprofit Management
Public Management and Leadership
Advanced Policy Analysis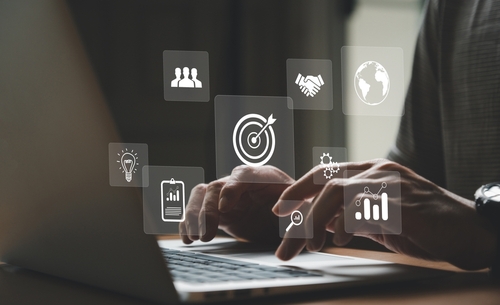 Alternative Career Options for Public Policy Graduates
Not all degree holders in public policy end up with careers in the field. Since the degree program in public policy offers solid foundations in research, the humanities, and social sciences, graduates in this field can also explore roles in other fields, including:
Marketing Campaign Managers
Since marketing strategies are constantly fueled by research and data, public policy professionals may also take the role of marketing campaign managers. To qualify, you must have a solid background in both quantitative and qualitative research. You can even boost your role by backing up strategies with data. This is where a master's degree in data science proves to be beneficial.
Chief Evangelists
Also called brand evangelists, these professionals need impeccable communication and interpersonal skills– skills that you can earn from a public policy program. Product evangelists use data and research in supporting their claims on specific products. They can also create strategies and campaigns based on customer feedback.
Technical Writers
Those who earn a public policy degree have proficient communication and technical research skills through writing. Since public policy professionals hold skillsets founded on economics, research, and science, technical writing is also an amazing alternative career path for them.
Frequently Asked Questions
How long do online degrees in public policy take?
Bachelor's degree programs in public policy consist of 120 credits. A traditional semester lasts 16 weeks. Those who choose to study full-time can complete their bachelor's in just four years. If you opt to study all year round, you can finish your degree in less time.
What are the differences between public policy and political science bachelor's degrees?
While both degree programs overlap in their curriculum, there are crucial differences to take note of. Public policy degrees analyze specific policies, while political science programs are more theoretical and less analytical. Public policy also involves specific and extensive research, and on the other hand, political science involves broader and globally focused research.
Who must enroll in a bachelor's degree in public policy?
As public policy majors, students are expected to work in public service as administrators, policy analysts, and researchers. This will require public policy students to possess the qualities that any major in this field should have to ensure their commitment and determination to complete the degree.
Key Points to Ponder
Since a Bachelor's in Public Policy is an interdisciplinary academic program, this course involves insights into economics, research, political science, and other related fields. By being knowledgeable in these topics, students can easily deal with problems that surround society at large.
Coursework in Public Policy provides the basis to study political and economic issues. This will also cover the foundations of policy making, the process of implementation, and the knowledge of organizations and how to lead them.
Some schools offer a choice of concentration that allows students to focus on education and social policy, the economic study of public policy, environmental policy, politics and the policy process, and international and development policy, among many others.
---
Take a look: Best Schools with Online Bachelor's in Public Management