Find Your Perfect School
Premium Schools is an advertising-supported site. Featured or trusted partner programs and all school search, finder, or match results are for schools that compensate us. This compensation does not influence our school rankings, resource guides, or other editorially-independent information published on this site.
Construction management degrees are post-high school, technical learning pathways where college students turn into contractors capable of coordinating building projects.
Majors in construction management mix business with engineering classes. CM programs follow curricular blueprints to develop the leadership skills for managing crews that erect homes, malls, bridges, and other infrastructure from architectural drawings.
The Bureau of Labor Statistics forecasts faster-than-average job growth of 5 percent through 2032 for the 505,800 construction managers who oversee tradespeople at safe, productive worksites. Let's look into the three construction management degree types available to assemble your ascent into the U.S. News & World Report's 29th best job.
Associate Programs in Construction Management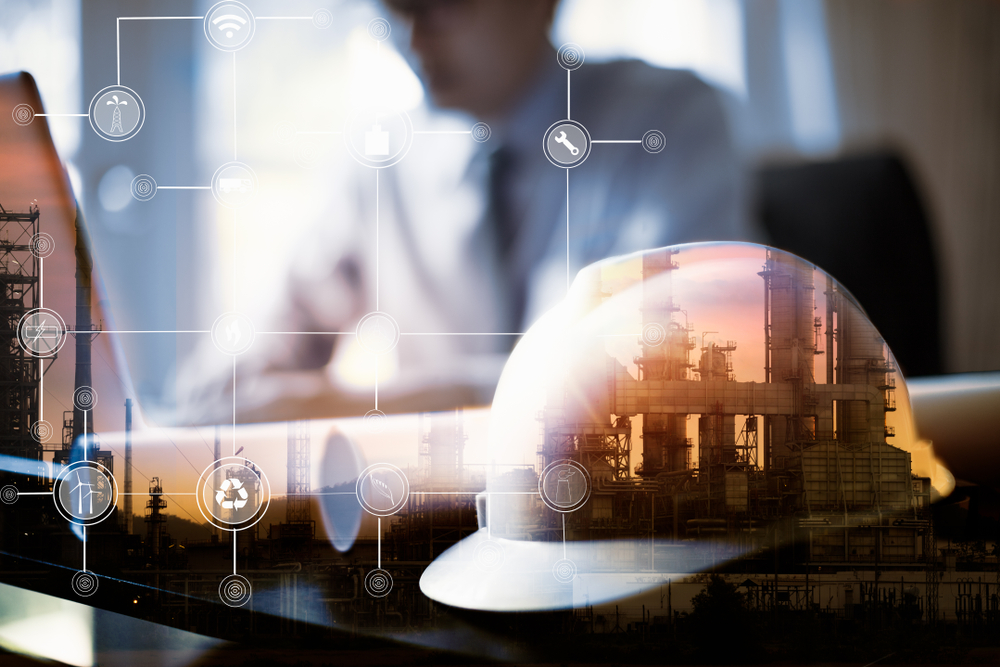 Associate degrees are two-year, undergraduate diplomas for construction management students to lay the foundation for trades practice. Most associate degrees are offered in lower-division junior colleges and vocational schools that award 60-70 credits of general and technical courses.
These credits can be transferred to a bachelor in construction management degree program, too, which means cutting the number of semesters necessary to earn the baccalaureate degree. Some small-scale building projects will hire construction managers with an associate degree but must have several years of industry experience.
The typical associate in construction management degree program welcomes both traditional and non-traditional students who want to lay the foundation for their future careers. The entry-level degree is suitable for:
Current high school students planning to earn dual college credits;
New high school graduates interested in a construction management career; and
Construction industry professionals, such as carpenters and construction engineering technicians, pursuing their career advancement goals
In the Digital Age, many of these programs are offered through online and hybrid instruction. Non-traditional students including working professionals will appreciate the convenience and flexibility of evening and weekend classes as well as online asynchronous formats.
Note, however, that many programs will require students to attend in-person classes and/or on-campus orientation and visits.
Most programs also require hands-on experience through a short-term internship on construction sites, and it's also a welcome feature since construction management is a hands-on job. The sites may include buildings, dams, and bridges under construction, as well as involve working with diverse professionals from civil engineers to drafting technicians. Reconstruction and demolition jobs may also be in the works.
Every associate degree program has its unique curriculum but there are common courses, too. Students gain basic knowledge and skills in a wide range of areas including:
Construction methods and materials including cost estimation and documentation
Construction project management including scheduling
Building modeling, costs, and standards
Structural principles
Bid preparation
Job costing techniques and technologies
Mechanical and structural systems used in modern buildings
Eco-friendly, sustainable construction practices
Earth Advantage and LEED methods, among other third-party verification methods
The best associate degree programs encourage students to join student-led and industry organizations, as well as participate in local and national design competitions. These are intended to expand their professional networks and, thus, improve their job opportunities.
Look for programs that offer state-of-the-art facilities including computer laboratories with construction-specific systems. Just because an associate degree is an entry-level degree doesn't mean that you can settle for less! Remember that it's the first stepping stone toward a bachelor's degree and, thus, career advancement.

But it's also important to leverage your associate degree when applying for jobs! With its increasing popularity, you will have plenty of competition in the marketplace. Here are ways to do so:
Emphasize your associate degree by placing it at the topmost part of your resume, particularly close to the left margin and above the center of the first page. The prime positioning means the eyes of hiring managers/employers will immediately be drawn to it.
Highlight the course content of the associate degree program you were enrolled in. Even a couple of sentences providing in brief detail your learning outcomes will be an edge. Just make sure that these are relevant to the company and position you're applying for, meaning change it when necessary.
During the interview, discuss the possible applications of your associate degree and work experience, if any, to the position you're applying for. Emphasize your technical and transferable skills learned from internships and work experiences.
Here are a few examples of institutions with construction management associate offerings:
• North Lake College – Construction Management Associate in Applied Sciences
• Columbus State Community College – A.A.S. in Construction Management
• SUNY Delhi – Associate in Applied Science in Construction Technology
---
Bachelor's in Construction Management Degrees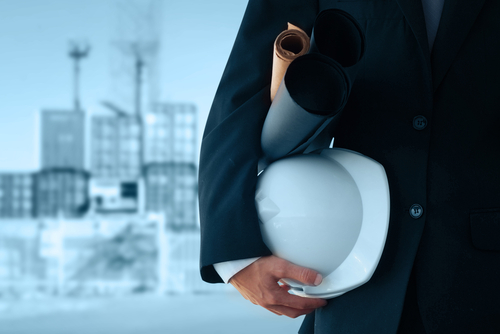 Baccalaureate degrees are four-year, senior-level university honors granted to construction management students who've finished at least 120-130 semester credits.
Earning a bachelor's will involve tackling an exploratory education core before entering major-specific courses and completing practicum assignments. The majority of construction managers need a bachelor's with on-the-job training to assume supervisory responsibility.
Bachelor's in construction management degree programs are usually designed for completion in four years. But time-to-completion varies between programs and individuals, too, depending on several factors including:
Course load per semester. Full-time students earn the degree in four years inclusive of the internship period while part-time students take a longer period, usually 5-6 years.
Number of credits transferred from an associate degree in construction management or a bachelor's degree in another field. In this case, a student can earn the bachelor's degree in 2-3 years. Accelerated and degree completion programs are structured in this manner.
The typical curriculum reflects the interdisciplinary nature of construction management with its heavy emphasis on project management, engineering and business principles and practices. Didactic coursework is tackled in classrooms, which can be in-person or online or a combination of both, while hands-on experiences are provided in diverse settings. Computer laboratories, construction sites and demolition projects are common places for these hands-on experiences and internship opportunities.
Students undergo internships not only for the hands-on workplace experience but also for the networking opportunities. With fierce competition for jobs, your success in finding a well-paying entry-level job can boil down to the people in your network! Be sure to highlight the technical and transferable skills you learned during your internship for an edge.
Note that there may or may not be a capstone project as a culminating requirement. The capstone project may be a thesis or a special project that showcases your budding expertise in construction management.
Many courses in associate degree programs are also in bachelor's degree programs but with a more advanced focus. The typical bachelor's in construction management curriculum includes courses in:
Contemporary construction principles and practices as well as methods, materials and issues
Soils in construction
Construction accounting, finance and scheduling
Cost estimation and project bidding
Construction-specific project management
Holders of a bachelor's degree in construction management have several career paths, many of which are already in the supervisory level with relevant work experience.
Construction managers oversee the completion of large-scale and small-scale construction projects. Close collaboration with other professionals, such as architects and engineers, is part of the job, as are solving on-site issues, ensuring legal compliance, and reporting progress.
Facilities managers are in charge of the maintenance of buildings including their facilities, amenities and premises. Compliance with codes, completion of upgrades, and management of teams are also required.
Building inspectors ensure that buildings are safe for human occupation and meet relevant laws, among other responsibilities. Aside from the bachelor's degree, a license is necessary.
Admission requirements to bachelor's degree programs tend to be stricter than in associate degree programs. Official transcripts from schools attended with minimum overall GPA and GPA for specific subjects, minimum scores on standardized tests, and letters of recommendation are typical. Many programs also have interviews of shortlisted applicants, a process designed to ensure that they are fit for the program.
The following are some sample postsecondary institutions awarding construction management bachelor's programs:
• Drexel University – Bachelor of Science in Construction Management
• California State University Fresno – Construction Management B.S. Degree
• Indiana State University – Online B.S. in Construction Management
• University of Florida – Construction Management Bachelor of Science
---
Master's in Construction Management Programs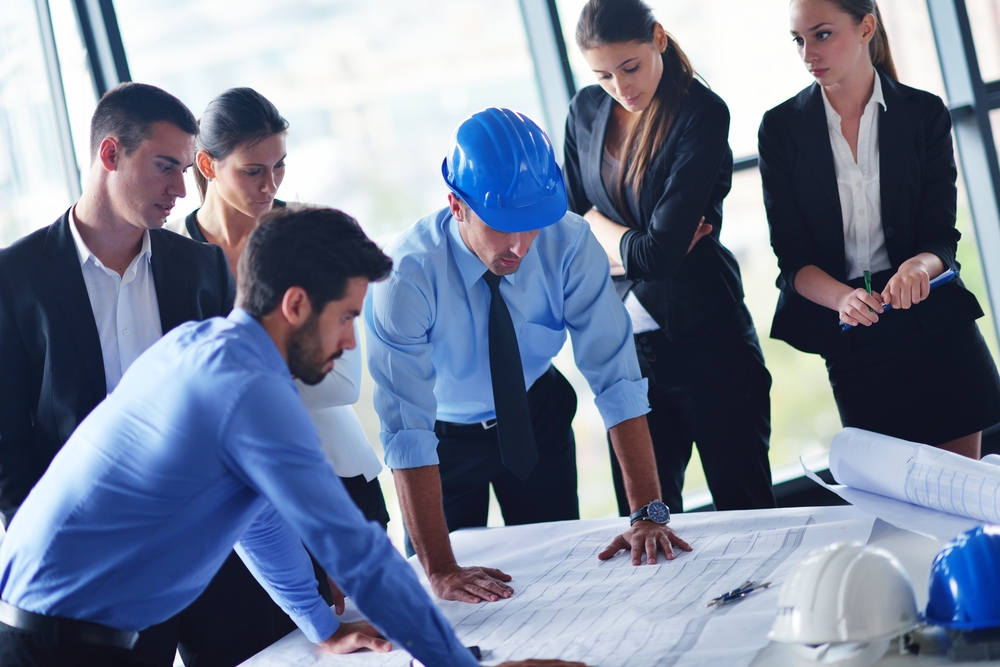 Master's degrees are the most advanced, in-depth options given by graduate schools for reaching the upper echelon of construction management jobs in big builds.
Graduates don't even have to limit themselves to construction management jobs as the degree qualifies them for jobs in project management and engineering management with relevant work experience! The master's degree is also a stepping stone toward specialized construction areas, such as sustainable materials, LEED certification, and even civil engineering.
Holders of a master's degree in construction management may also pursue certification although it isn't required for all managerial-level jobs. The more popular certifications are certified construction manager (CMC), certified professional contractor (CPC), and certified safety manager construction (CAMC).
These certifications require at least four years of relevant work experience in addition to a bachelor's or master's degree, passing a certification test, and complying with continuing education requirements.
Many master's in construction management degree programs are standalone programs, but there are also programs offered as a concentration within an MBA program. The latter prepares students for managerial roles in construction businesses with skills in leadership, finance and accounting, and project management. Examples include Everglades University, Lamar University, and Ball State University.
In-person, fully online, and hybrid programs are available, too. Their main difference obviously lies in the delivery of instruction but most programs have a combination of internship experience and a culminating project, such as a dissertation, perhaps a comprehensive written and/or oral exam. Indeed, students pursuing the master's degree must be driven and determined because of the advanced level of studies required.
Every master's in construction management degree program builds on the skill sets learned from prior academic achievement and work experience – and then takes them to the next level! Students acquire graduate-level knowledge and skills in project management, technology and business with courses on:
Building systems including their cost, materials and methods
Budgeting and estimating
Accounting and finance
Planning and scheduling
The typical master's degree program has a two-year time-to-completion but actual time-to-completion varies. Accelerated programs, for example, may take 12-18 months to complete while part-time students may take longer than 24 months. Be sure to check whether the program you're applying for has a time-to-completion that suits your specific needs.
Many programs also offer students a choice in concentration or specialization, which may provide them with a competitive edge in the job marketplace. Examples of concentrations and their possible careers are:
Construction project management, a specialization where students learn methods for maximizing human performance and construction efficiency. Possible careers are as subcontractor managers and construction project managers.
Real estate concentration combines construction management and real estate development that leads to careers as real estate construction manager and real estate developer.
Supply chain and logistics technology specialization is a good stepping stone for careers as engineering technology manager and technical project manager.
Admission will require having already completed a bachelor's program, generally with a satisfactory GPA above 3.0. Getting the master's can take construction managers 12 to 36 months based on study schedule to complete 30-48 credit curricula that might feature thesis research. Below we've highlighted some notable schools presenting master's in construction management:
• Clemson University – Master of Construction Science and Management
• Texas A&M University – Construction Management Master of Science (MS)
---
Doctorate in Construction Management Degrees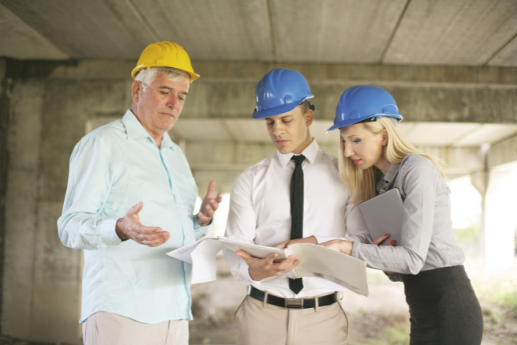 The PhD in Construction Management degree is a terminal degree, meaning it's the highest educational attainment in the field. Like all PhD degrees, its main focus is on original research or scholarship in construction management and its diverse specializations. Current examples are in n-D modeling and simulation, high-performance buildings, and facilities management, as well as innovations in construction management education.
The PhD programs have an interdisciplinary approach as befitting the nature of construction management. Students tackle economics, business and finance alongside construction management-specific courses. The coursework combines the depth and breadth of the managerial, environmental and technological parts of construction projects, too.
Graduates are able to:
Identify research issues, choose suitable research methodologies, and write publication-worthy research papers;
Use their written and oral communication skills in the effective presentation and dissemination of their research work;
Teach the principles and practices of construction management to students in associate, bachelor's and master's degree programs, as well as develop the appropriate lessons plans, learning materials and assessment tools for the purpose
With these skills, graduates are qualified for leadership positions in universities, research and development entities, and government agencies involved in construction and related fields. Other possible places of employment are in real estate consulting companies, facility management firms, and design and build companies.
Admission requirements vary but most programs have a selective criteria with preference for applicants with extensive backgrounds in construction management, urban planning or real estate. Experienced construction managers are welcome, as are architects, engineers and urban area designers.
Other admission requirements may include:
A master's degree in a related field although some programs will accept a bachelor's degree with relevant and sufficient work experience;
A minimum cumulative GPA from a master's degree;
Minimum scores on a standardized test, such as GRE, with minimum scores on specific components (Scores must be no less than five years old in most programs)
Admission into a PhD program, however, is only the first step! Students must be granted formal admission as a candidate by meeting minimum grade requirements, passing a qualifying exam, and submitting an approved dissertation topic. The typical graduation requirements include an approved dissertation that has been successfully defended (i.e., oral defense), and it's considered as the culminating project.
PhD in Construction Management programs take between three and five years to complete but it can take longer. The first two years are devoted to didactic coursework followed by research for the dissertation in the remaining years.
Candidates may also choose from specializations, if these are offered, with current examples including:
Lean Construction
Integrative Projects
Energy-efficient and Sustainable design and construction
Building information modeling
International project management
Construction education
Domicology
Due to the rigorous design of PhD in Construction Management programs, you must be fully committed to the completion of your degree. While there's no law disallowing employment while being a PhD student, it can be a real struggle juggling your work, academic and personal responsibilities. You may want to consider teaching, graduate or research assistantships as well as scholarships and grants to lessen the financial burden.
Here are a few of the best PhD in Construction Management programs:
• Michigan State University PhD Concentration in Construction Management
• University of Florida PhD in Construction Management
• Louisiana State University PhD in Construction Management
• Colorado State University Ph.D. in Education, Equity, and Transformation with a focus in Construction Management
---
Tips for Finding a Construction Management Degree
Accreditation is key to judging schools' academic quality via trusted, third-party reviewers. The best programs will comply with the American Council for Construction Education (ACCE) approval standards.
Look for construction management degrees with a strong internship or co-op connections, especially at top employers like Bechtel, Fluor, Kiewit, and Skanska, for hands-on experience. Inquire about networking opportunities in CMAA and Sigma Lambda Chi Chapters.
If you're already working in construction, online formats can be ideal for flexible course access anytime. Consider rankings, such as Niche's top colleges for construction trades, to narrow choices. Other important factors include net price, professor quality, class size, job placement success, and retention rates.
Graduates are generally qualified to join the over 4,000 Certified Construction Managers (CCM) by passing the 200-question exam. Construction management majors may also get credentialed by the Project Management Institute and the American Society of Civil Engineers.
This degree pays off according to the Department of Labor with a six-figure mean yearly wage of $112,790, or $54.22 per hour. Salary.com shows that corporate construction managers earn a higher average of $131,710 than residential at $126,986. Construction management degrees prove the sky's the limit on lucrative job opportunities improving America's built environment with structurally sound edifices.
Frequently Asked Questions
What are the typical roles and responsibilities of construction managers? 

Construction managers must be effective and efficient multitaskers while also being focused on the job at hand. Their roles and responsibilities are so varied that such a balancing act is a must!

Prepare budgets, cost estimates and work timetables for the entire construction project from start to finish
Read and interpret technical information including blueprints, bids and contracts to others
Work with other design and construction professionals like engineers and architects to ensure project completion according to expected deliverables
Choose subcontractors for specific parts of the construction project and coordinate their activities to meet time, cost and design goals
Monitor the progress of the construction project and prepare formal reports detailing its progress and issues to concerned persons, such as clients
Make appropriate decisions and actions to resolve construction issues, such as work delays, safety-related accidents and emergencies
Ensure that the construction project complies with building and safety codes, contracts and other legal requirements
What's the typical work environment like for construction managers? 

In 2020, construction managers held more than 440,000 jobs in an employed and self-employed capacity. Self-employed general contractors comprised the largest percentage at 35% followed by construction managers employed by specialty trade contractors and non-residential building construction companies. Other places of employment are in residential building construction and heavy construction companies.

While many of the responsibilities of construction managers are performed inside the comforts of an office, most of the tasks are conducted on-site and outdoors. Being physically and mentally fit is a must in this line of work – construction managers work in nearly every weather condition, deal with diverse workplace issues, and be away from their families for extended periods. These conditions are particularly true for construction managers handling multiple projects or projects in far-flung locations.

Overtime work and being on call for 24 hours a day are also common among construction managers. Workplace safety is also of primary concern – according to the Bureau of Labor Statistics, more than 150,000 accidents are reported in construction sites annually. Of these accidents, more than 5,000 accidents are fatal.

Construction managers must then have sufficient training in the prevention of personal safety risks like falls, electrocution and being hit by an object or being trapped. The workers under their supervision must also adopt safe construction practices, and it's their duty to ensure compliance with OSHA rules, too.
What steps do successful construction managers take toward professional success? 

There's no single path toward professional success as a construction manager! You may follow the typical path of earning a bachelor's degree first and then getting relevant work experience to move up the ranks. But you may also work in the construction industry first as a skilled laborer, earn your online bachelor's degree while working, and apply for construction manager jobs.

As in many occupations, formal education is typically used for career advancement purposes. Most employers prefer applicants for construction management positions with a bachelor's degree and sufficient work experience. Applicants with an associate degree and work experience may have a good shot at landing these jobs but they are more likely to be self-employed general contractors.

On-the-job training is recommended for newly-hired construction managers, too, usually under the supervision of a more experienced manager. The training period can be as short as one year but it can also last for several years. Think of it as a paid internship with the opportunity for career advancement in the company!

Depending on your state, you may or may not be required to secure a license as a construction manager or general contractor. Alabama, Alaska and California are among the states that require said license.

In contrast, professional certification is optional but it's strongly recommended as it demonstrates specialist knowledge and skills. The Construction Management Association of America (CMAA) and American Institute of Constructors (AIC) are among the organizations where certifications are offered.
What are the important qualities that successful construction managers possess? 

Construction managers must be team players while also being a leader of their teams. Keeping your team's morale and productivity levels up is critical not only to meeting construction targets but also to keeping the peace. Being able to work alongside your team members, even getting your hands dirty, is important for productivity, too.

Planning the construction phase and completing the project demands analytical skills, too. Looking at issues outside the box and finding viable solutions within the budget demands high-level analytical and critical thinking skills.

Construction managers must also view their projects with a business mindset, from human resource allocation to budgeting, accounting and finance. This is all too true for self-employed general contractors whose businesses rely on their business savvy.

Leadership skills are a must, too, because teams need effective leaders who will take them from planning to completion. While there are many skills leaders need, the most critical are communication, decision-making, and organizational skills. The ability to mobilize and motivate your team members will also come in handy when things become tough.

Of course, construction managers must have the technical skills that enable them to oversee construction projects in all their complexities. This is where formal education, such as a bachelor's degree, will prove useful.
What are the differences between project management and construction management? 

While these two areas of study are related, their significant differences means that project managers and construction managers have different roles and responsibilities. While small-scale projects may involve a single person taking on both positions, large-scale projects have different professionals for each job.

These differences can be summarized as follows:

The project manager oversees all aspects of the construction project and, thus, has authority over the construction manager. The construction manager works under the authority of the project manager.

The scope of responsibility is broader for a project manager since they must be involved from the conceptualization until completion of the project. Common activities include site inspection and land purchase, public relations and marketing, budgeting and finance, timeline planning, and human resource staffing.

The construction manager becomes involved starting from the bidding phase and then ending when the construction has been completed. Throughout the construction period, every single task and deliverable pertaining to the construction will rest on their shoulders. Afterwards, the project manager will take over.
Related Links: