Find Your Perfect School
Premium Schools is an advertising-supported site. Featured or trusted partner programs and all school search, finder, or match results are for schools that compensate us. This compensation does not influence our school rankings, resource guides, or other editorially-independent information published on this site.
It is said that information technology and information systems date back to the 1840s and 1940s. Early models of information systems used to store data, such as Johannes Gutenberg's printing machine, merely used wood and other metal components.
These groundbreaking information technology inventions paved the way for the first commercial computer, which was released in 1949. Since then, information systems have been employed in every industry.
Quick audio summary:

You could become an excellent candidate for an information technology program, such as an information systems degree if you're familiar with computers and know your way around a computer.
---
Quick Summarization:
With consistent management of organizational and financial data or payment systems and efficient information systems, any business environment can be successful. In the business world, where every sector revolves around the "Internet of Things," there is no substitute for having the correct information at the right time. Earning an associate degree in information systems will help you better understand how businesses can use computer technology to provide the information they need to achieve their goals, as well as yours.
---
Methodology
Information Systems as a major is your springboard for a dynamic career that concerns the processing and organization of data systems and running an information technology program within organizations. Enrolling in an associate degree qualifies future professionals for the most lucrative career paths, making it imperative to find outstanding online schools offering the associate program.
We make the otherwise daunting task of choosing easy for you with our list of the Best Online Associates in Information Systems, which all have the hallmarks of top-notch academic programs:
Delivered fully or partially online, in synchronous and asynchronous formats, enabling students to attend and complete their coursework remotely on flexible schedules, and with some in-person classes that may or may not be required for actual instrument and process testing,
Online coursework that extensively covers the foundational theories, processes, applications, and subjects across all facets of Information Systems as an academic degree, to prepare students for the professional setting,
A robust Learning Management System that provides students easy access to the tools and resources for completing the program,
Expert and experienced Information Systems professionals, as online professors,
Financial aid options for qualified online students,
Official accreditation from academic agencies that ensure the establishment of high standards of instruction,
Well-regarded by academic and non-academic associations that utilize the processes involved in Information Systems.
For more details, read our Methodology page.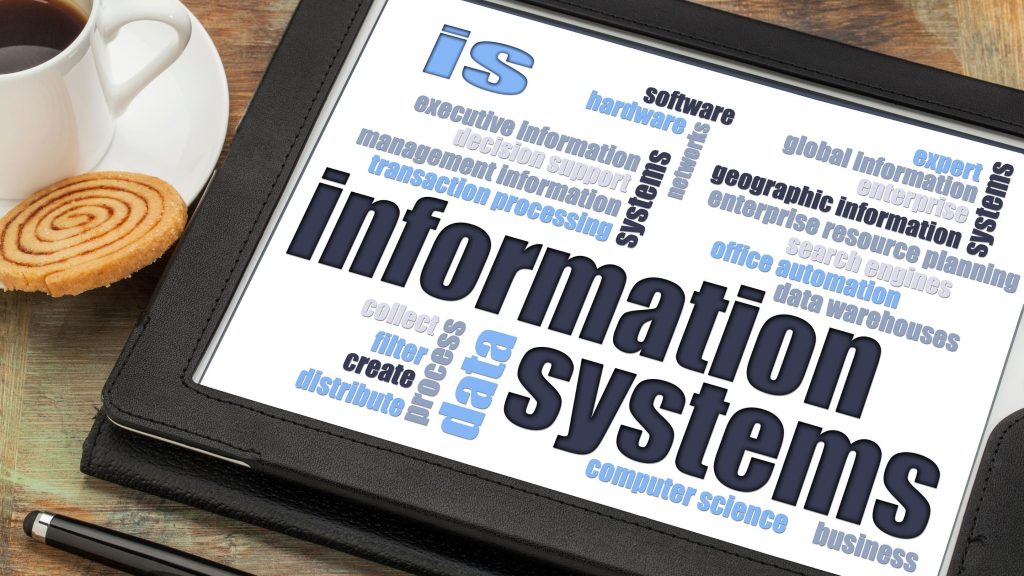 10 Best Online Associates in Information Systems Degrees
Davenport University

Davenport University is regarded as one of the top-performing information technology universities available online. One of its popular online information technology degree programs is the Associate of Applied Science – Computer Information Systems. This online computer information systems degree requires 60 credits to finish.
The key courses in this online computer information systems associate degree include database, server-side scripting, and eBusiness technologies. It also offers business foundation courses such as professional ethics and management. You'll also understand object-oriented programming languages like C++, C#, and Java.
---
Liberty University
Liberty University is an online learning leader with over 450 degrees online. Students can receive an associate of arts in information systems entirely online, preparing them for system development, education training, and network technology professions. Eight-week courses are taught by faculty, and students can transfer up to 75% of their degree requirements.
The 60-credit associate degree covers application programming, web architecture and development, and database management operating systems. Students also learn about management principles and macroeconomics, which are important topics in business.
---
North Hennepin Community College

NHCC provides approximately 60 technical and academic degrees, including a business computer systems and a management associate of applied science. This AAS degree program prepares students for entry-level marketing, advertising, and information technology administration positions. Learners can pursue specific topics and finish an internship with 25 elective credits.
Management principles, decision-making using Excel, and business communications and technology are the required courses provided on campus and online. Students also research the internet's history and present applications.
Students can also transfer credits to partner institutions like Minnesota State University Moorhead and Bethel University via designated transfer programs to pursue a bachelor's degree program in any information technology degree.
---
Cowley College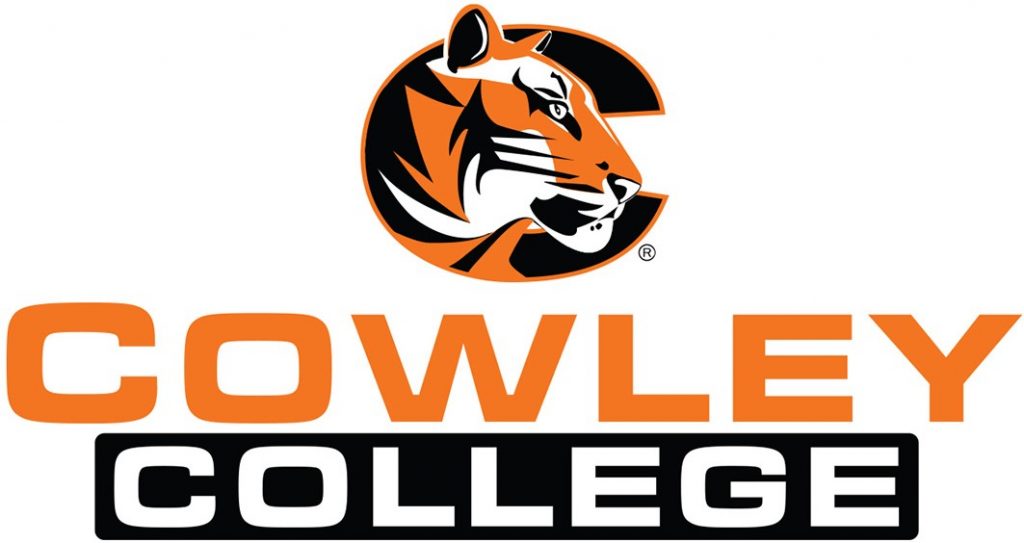 CC is a community college that provides one of the best and most affordable online Associates in information systems management through the Blackboard platform. Online students can complete their degrees in under two years by taking four-week and eight-week courses.
The 62-credit information systems program incorporates computer applications, business and economics calculus, and accounting fundamentals. Students customize their education by picking from three electives, such as C++ and advanced Java programming language.
---
Regent University

Regent University provides relevant and updated degree programs in the field of information technology, including an online Associate of Science in Information Systems degree. The program requires students to complete 64 credit hours, including general education courses from a Biblical worldview and cultural foundations.
Students study core electives in business and information systems, such as computer networks, programming, eCommerce, and information technology hardware and software development. In addition, students who wish to advance their higher education can pursue a bachelor's degree in the same field at the school.
---
Ashworth College

Ashworth College is a top online associate technical school where students can apply their aptitude for fixing things. The Associate in Computer Information Systems degree program combines a basic set of general education courses with specialist classes in computer programming, and operating systems, to name a few.
The information systems associate degree program gives students the fundamental skills and knowledge to succeed in today's technology-based jobs. Students will study system components, such as the CPU and RAM, and how these components interact with an operating system to perform important functions.
The classes will also teach students the fundamentals of today's office productivity applications, laying the groundwork for working with these various apps.
---
Penn Foster College

Penn Foster College offers a 65 credit hour associate degree in Computer Information Systems in management information systems. Students at Penn Foster have the freedom to learn at their speed while developing strong technical skills. Some students will prefer to move at a faster pace and devote more time, and the fast-track estimate will apply to them. Most students who can devote a few hours each week to their studies will benefit from the typical track.
The course titles include Network Protocols and Internetworking, Introduction to Programming, Computer Systems, Java Programming Language, and Structured Systems Analysis and Design.
Furthermore, individuals with an associate's degree in management information systems from Penn Foster are equipped for entry-level jobs in application computer programming, systems analysis, support services, database administration, and more.
---
Pennsylvania State University- World Campus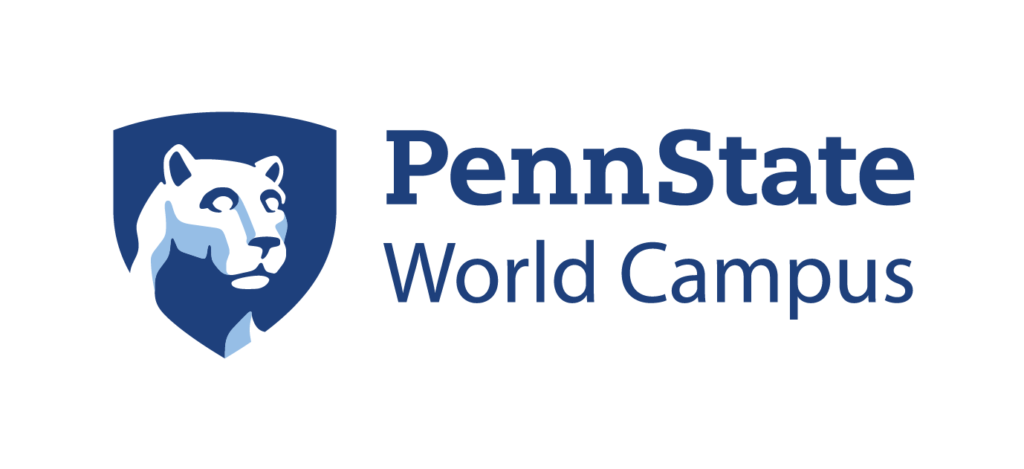 A 60-credit hour online associate degree in management information systems is available through Penn State World Campus. The generalist business option, the personalized option, the networking option, and the baccalaureate option are all offered to students. The baccalaureate option is developed exclusively for students interested in the school's BS in Information Sciences and Technology program.
Students will have the chance to take professional certification examinations such as the CompTIA A+, Network+, and Server+ as they work toward their degrees.
Database administrators, web developers, technical support specialists, network support technicians, and more jobs await Penn State management information systems associate degree grads.
---
Hudson Valley Community College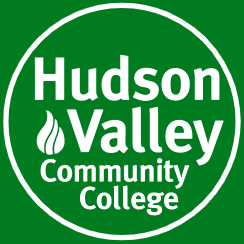 For the past decade, Hudson Valley has routinely placed among the top 100 community colleges in the US where students can earn a quality education. The college offers a 64-credit hour Associate of Applied Science in Computer Information Systems with a focus on Systems and Network Administration as an online associate degree in management information systems.
This online program goes above and beyond the traditional Cisco curriculum by focusing on theoretical networking content to give students the conceptual understanding to stay current with emerging and growing technology. In this way, the Cisco curriculum serves as an application platform to complement the theoretical material of the program.
Network security, programming and scripting, operating system administration, cloud computing, and network management are covered. It's also worth noting that this degree program does necessitate some on-campus trips.
---
Amridge University

Amridge uses the Canvas platform to deliver over 40 online programs, including an online associate degree in information systems management. Graduates can enroll in a bachelor's program or work in web development, user experience design, or IT support as entry-level roles.
Microcomputer applications, open-source business systems, and database management are among the 64-credit courses offered. Students also learn dispute resolution and job motivation skills through managerial intervention. Students can tailor their education with 24 elective credits.
---
What Information Systems Students Need To Know
An associate degree in management information systems takes roughly 60 credits and two years to finish. Students learn to assess and create computer systems to satisfy the needs of enterprises.
Within their associate in information systems programs, several colleges offer specialties. For example, students can pick from three tracks within the computer information systems associate of an applied science degree program at Hudson Valley Community College.
The majority of associate in information technology programs result in an associate in science (AS) or associate in applied science (AAS) degree. Students with an AS degree are usually prepared to transfer to a four-year institution or university and pursue a bachelor's degree in a related field. AAS degrees prepare them for entry-level employment.
What To Expect in an Online Associate Degree in Information Systems
Common Classes and Coursework
Linux Administration
Students will learn to manage, set up, and update Linux systems that run one of the three major Linux distribution families. This course will also teach students how to design and maintain Linux infrastructure using all of the tools and concepts they'll need.
Spreadsheet Software
This course will introduce students to fundamental spreadsheet tools and formulas so that they may start using spreadsheets to map their current data and forecast future data.
Introduction to Personal Computers
This course teaches students fundamental computer literacy and information literacy. Hardware, software, virus protection, the Windows operating system, and Microsoft Office are all covered in this course.
Introduction to Python Programming
Introduction to Python programming students learn techniques and principles for writing Python software programs. Syntax, data types, variables, exceptions, expressions, and other classes are all covered in this course.
Project Management I
This course looks at the ability to manage a project from start to finish. Students learn how to plan projects, manage resources, assess risk, communicate project information, and close them out. They could also look into project management approaches such as Agile and Scrum.
Web Design I
This course teaches students to develop dynamic HTML, CSS, and JavaScript websites. They learn how to use a variety of visuals and server-side technologies like Java and CGI. Server-side languages such as Ruby, Python, PHP, and C# are also used by students.
Introduction to Networking Concepts
Students will study networking and data communications in this course. This course includes the study of local area networks (LANs) and wide-area networks (WANs).
Duration
Most associate degrees in information systems take two years to finish. Some colleges provide accelerated programs that allow students to complete their studies faster. For example, Penn Foster's computer information systems program associate takes 16-24 months to finish.
Even if you don't enroll in an accelerated program, you might be able to graduate faster by taking more classes per term and year-round programs. Some colleges enable students to take up to 18 credits every semester.
Admission Requirements
Community colleges are more accessible than four-year schools and universities when it comes to online education. Community colleges, however, have criteria for any associate degree. Minimum GPAs or test scores from college entrance tests may be required. Applicants must usually demonstrate that they have completed a high school diploma or obtained a GED.
In addition to a high school diploma, some higher education institutions will also require applicants to submit a college essay. These are usually short, but they take a lot of time and work. Several colleges require letters of recommendation.
Those with work experience may be able to receive credit for their life and work experiences by taking an exam or set of tests. However, not all colleges provide this option.
Career Outlook
Computer and information systems managers are in more demand than the norm. The Bureau of Labor Statistics in the US says this profession will gain 86,000 jobs between 2022 and 2032.
As holders of associate degrees in management information systems, graduates should be able to find entry-level positions in the field. According to Payscale, as of May 2023, entry-level information systems managers made an average of $90,204 per year. The average salary for those with 1-4 years of experience was $75,000 per year.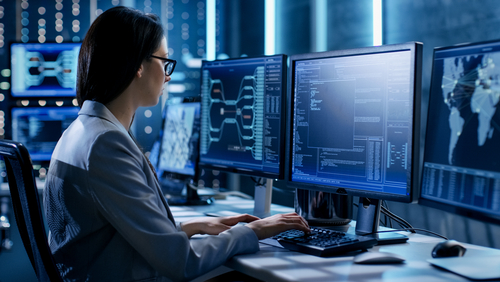 Career Opportunities With an Associate Degree in Information Systems
Computer and Information Systems Managers
Computer and information systems managers design and organize an organization's information technology efforts. They establish the organization's IT objectives and maintain websites and other computer systems required to achieve them.
Most employers require a bachelor's degree and five years of experience for this career. Some companies may hire entry-level managers who have an associate degree. The BLS says the field is projected to grow 15% from 2022 to 2032.
Median Annual Salary: $164,070
Web Developers
Websites are created, updated, and maintained by web developers. These experts keep an eye on speed and traffic and make modifications as warranted. Web developers frequently collaborate with designers in charge of the website's aesthetics. BLS forecasts a 16% growth between 2022 and 2032, with about 34,700 job openings.
Median Annual Salary: $80,730
Computer Support Specialist
Technical support specialists are sometimes known as computer support specialists. Customers describe their difficulties, and they troubleshoot solutions. Customers are frequently guided through the procedure by these computer support specialists.
According to BLS, the projected computer support specialists' job growth is 5% from 2022 to 2032.
Median Annual Salary: $59,660
Computer Systems Administrators
Computer systems administrators look after an organization's computer network daily. These information technology professionals fix problems with a company's computer hardware and software and provide necessary updates to all equipment and software to ensure the network's security. The BLS predicts a 2% job growth from 2022 to 2032, with 8,300 job openings.
Median Annual Salary: $90,520
Skills of an Information Systems Professional
A strong set of information systems skills can help you land a lucrative job. Career prospects exist for people with the necessary skills and knowledge as big data, the Internet of Things, cloud computing, and emerging technologies alter the commercial world.
Management of Personnel
In most situations, a career in computer information systems leads to managing an organization's information technology department. Having a fundamental understanding of management is critical. This group of abilities includes departmental time management, listening to staff and offering resources, issuing performance reviews, and training new employees.
Communication of Complex Ideas
Like most IT professions, CIS workers must be able to convey IT-related challenges to others throughout their organizations. CIS professionals, who are frequently promoted to management positions inside their firms, must share their ideas with higher management, stakeholders, and lower-level personnel.
Analytical and Critical Thinking Skills
Corporate technology evolves regularly, and CIS specialists are leading their enterprises and information technology departments in the right direction. This frequently necessitates multiple analytical abilities, ranging from math when dealing with a budget to predictive accuracy when assessing the efficacy of a new piece of technology.
Corporate Information Technology
General awareness of all information technology duties performed in the corporate setting is perhaps the most significant of all computer information systems abilities, especially when starting in the sector. In most circumstances, corporate networking and organizational structure differ from what CIS students learn in college. With an internship, this is a talent that can be learned rapidly.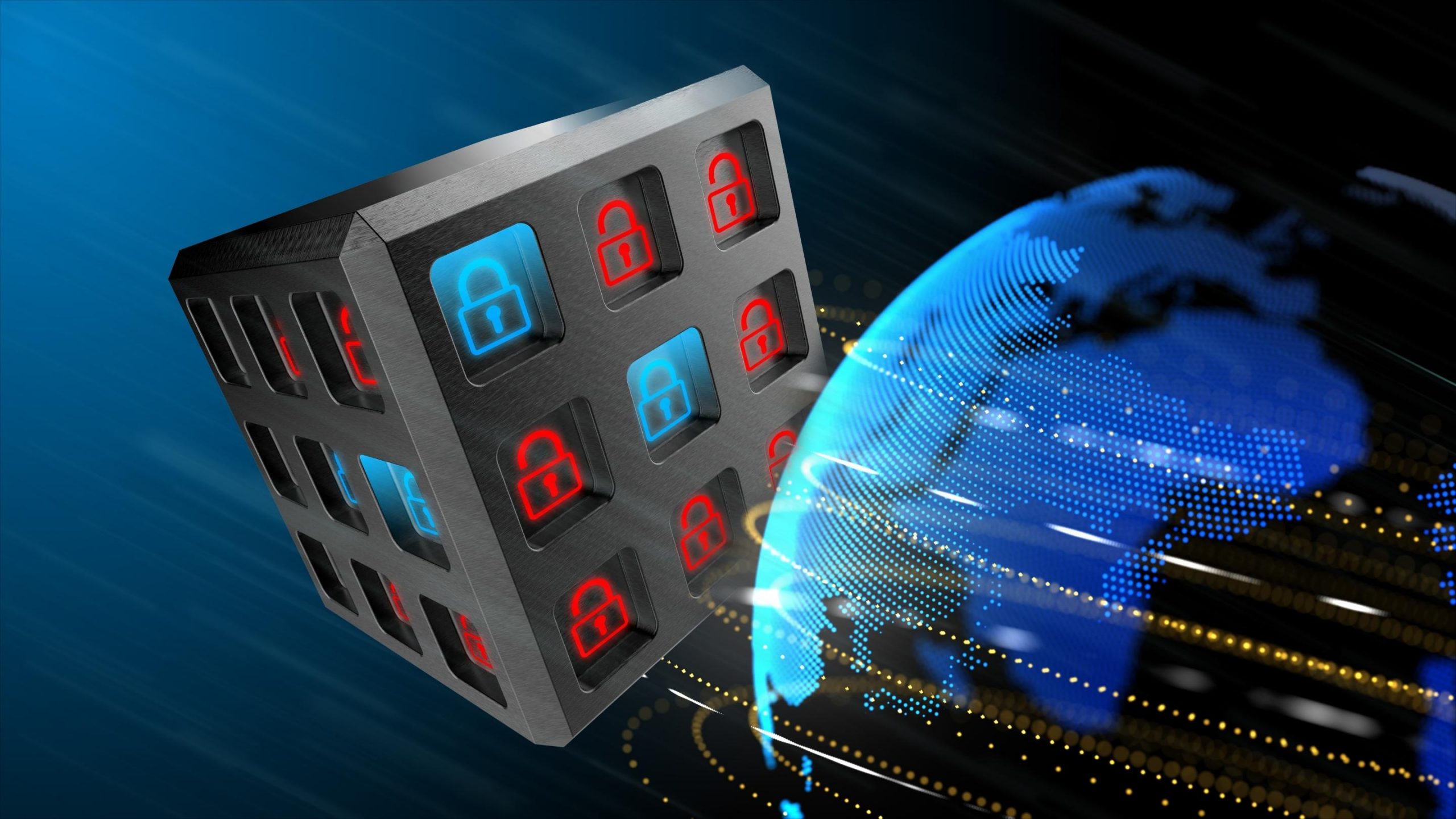 Industry-Recognized Certifications for Information Systems Professionals
The ACP certification is one of the most important certification exams there is for information technology professionals. This certification assists newcomers to the area by requiring them to pass the ISP exam and one additional specialty exam, such as data communications, networking, or corporate information systems.
This certification might provide you with the skills and ability to start your career with an advantage over other candidates.
The CCP is a highly skilled professional certification for expert-level information technology professionals. These professionals have years of expertise and can handle complex and senior-level jobs. This certification exam, however, will require an ISP core exam and two additional specialty exams.
A candidate for the CISA designation must have at least five years of professional experience in the computer information systems sector, preferably in IS auditing. A college degree can compensate for a lack of work experience. To maintain certification, an applicant must continue their professional education and adhere to the Code of Professional Ethics.
Certified Information Systems Security Professional
A minimum of five years of information systems security professional experience is required for the CISSP certification. You can deduct one year from the experience requirement if you have a bachelor's degree. You can get this accreditation by passing an exam, providing a professional endorsement, and conducting an audit. You can keep your credentials by following the professional code of conduct.
Paying for an Online Associate Degree in Information Systems
Don't allow the tuition cost to deter you from earning your online master's degree in management information systems. Federal loans and grants, scholarships, and work-study programs are among the financial aid options available to students.
The FAFSA form is the starting step in the federal financial aid process. After completing the FAFSA, students might seek additional resources, such as grants and scholarships available through academic programs and IT professional groups. Companies such as Google and Microsoft offer corporate IT scholarships.
Furthermore, if you ever decide to pursue a bachelor's degree, you'll also have many financial aid opportunities.
---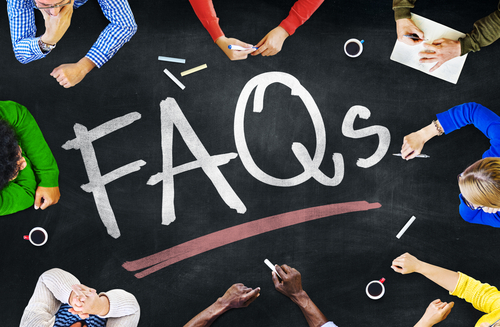 Frequently Asked Questions
Are Computer Information Systems degrees earned online respected?

Associate degrees in computer information systems earned online are respected if the institution has higher education accreditation. 79% of companies questioned recruited someone with an online degree. As a result, online degrees are gaining acceptance in the job market.
Is it difficult to learn computer information systems online?

No, learning computer information systems online is not difficult. You may readily acquire the courses, whether they are presented online or in person, if you have the requisite abilities and underlying knowledge, such as math and science coursework in high school. Students who are comfortable with computers and can navigate the Internet and digital tools will have an advantage when taking an online course.
Is Getting a Job with a Computer Information Systems Associate Degree Difficult?

A computer information systems associate degree makes it easy to find work. This associate degree is regarded as one of the most reputable and competitive degrees that prepare graduates for employment. Many online programs also offer specializations in specific technical areas, such as network security or software development, which are in high demand.
Is Information Systems a Difficult Subject?

Your math and technological abilities determine the complexity of an information systems major. During this program, you may expect to learn about computer programming. Previous programming language expertise may be advantageous, but it is not required.
Can You Get a Job in Computer Science With an Associate Degree in Computer Information Systems?

Yes, you can work in any computer science field with an Associate Degree in Computer Information Systems. Because the topic of study for this associate degree falls within the umbrella of computer science, you are qualified for entry-level computer science positions.
---
Key Takeaways
Information Systems are concerned with the efficient design, distribution, and application of information and communication technologies to solve problems for businesses, governments, and society. It's also about recognizing and quantifying the effects of these technologies on people and communities to be used ethically.
The online associate degree program's flexibility allows students to pursue their interests through program electives, optional second majors and minors, and a study in a contemporary content area.
Furthermore, students in the program can work in different information technology fields since the topics covered in most information systems programs are similar to that of other IT programs. Professionals in information technology are typically amiable and tough. They are less likely to be conscientious, forceful, extraverted, or optimistic than others.
---
Additional Information: