Find Your Perfect School
Premium Schools is an advertising-supported site. Featured or trusted partner programs and all school search, finder, or match results are for schools that compensate us. This compensation does not influence our school rankings, resource guides, or other editorially-independent information published on this site.
While lawyers typically get the credit from winning a case and the limelight in court and other legal situations, they wouldn't be able to get very far without the help of their legal assistants or paralegal staff.

Legal assistants are an essential element of the legal profession, and they require special training and abilities to comprehend legal proceedings and succeed in their employment.
Thankfully, this legal education does not require four years of college and can now be obtained online through associate degree programs in paralegal studies and legal studies.
Quick audio summary:
Aspiring legal professionals can benefit from an associate's degree in paralegal studies or legal studies to help them get started in their education and careers. These associate degrees are offered by several community colleges and private colleges and universities. Unless a student opts for an accelerated online associate degree alternative, this degree typically takes two years to complete.
---
Quick Summarization:
A law firm's paralegals and legal assistants are essential members. They assist attorneys they work with in conducting legal research and investigating case facts. These professionals continue to take on more and more responsibilities in many law firms to lower the legal cost of services and allow attorneys to work more efficiently.

As a result, they must acquire the training they need to be proficient in their jobs. The only way to achieve this profession's necessary paralegal training and skill is to enroll in one of the best associate degrees in legal or paralegal education.
---
Methodology
Becoming part of the legal field presents a challenge like no other! An online associate degree program that provides an easy transition to a four-year degree and equips you for an entry-level legal profession should get your foot in the door!
What's a high-quality Associate in Legal Assistant degree program? Let us count the reasons why our list of programs stand out:
100% online or hybrid learning format, ensuring
Deliver outstanding coursework that introduces Associate in Legal Assistant degree students to the basics of the legal field, including in the areas of legal research, legal writing, and legal practice specific to the work that legal assistants do,
Transfer path or similar agreements with partner colleges for a seamless transfer to a four-year degree program,
Employ an outstanding panel of instructors who are experts in legal work,
Utilize robust Learning Management System platforms that feature easy access to study resources for online learners,
Offer financial assistance and tuition programs for eligible students to fund their associate degrees,
Top-ranking in academic listings and well-regarded in academic circles,
Properly accredited by educational agencies that ensure the quality of associate-level and other higher education programs about the legal profession.
Visit our Methodology for more information on our ranking process.
12 Best Online Associates in Legal Assistant Degrees
Liberty University
Liberty University offers a 60-credit hour online Associate of Arts in Paralegal Studies taught by real-world legal professionals. Online students in this degree can transfer up to 45 academic credits into the degree program but must complete 15 credits at the School of Law to graduate. Aside from being one of the best paralegal studies online, the school is also one of the most affordable, with abundant financial aid.
Students will start their online paralegal studies associate degree by learning philosophical underpinnings and techniques that will help them better grasp basic legal procedures in today's environment. You can learn about criminal law and processes as you progress through Liberty's online paralegal program, which is an integral part of paralegal schools. Featured courses include:
Legal Research
Legal Writing
Civil Practice
Criminal Practice and Procedures
---
Lake Superior College
Lake Superior College's Associate of Science in Paralegal Studies is a 60-credit hour online degree program that takes two years to complete. This online paralegal studies program is best suited for students who wish to work in the legal field but don't want to become lawyers. Paralegal students interested in transferring to a bachelor's degree program at a four-year university would also make great candidates for this program.
Furthermore, LCS's paralegal studies associate degree equips students with all the necessary training and skills for a career in the legal field. Students learn about the technologies and software used in the industry. Students study the American legal system and state and federal court architecture. Required courses include:
Advanced Legal Research
Business Communication
Business Law
Civil Litigation and Commercial Law
Criminal Law and Procedures
Law Office Applications
Processing of Legal Documents
Legal Writing
Legal Terminology
---
Hutchinson Community College
Hutchinson Community College runs an online Associate of Applied Science in Paralegal Studies program for aspiring paralegals and legal assistants. Students who enroll full-time and follow the program's 64-credit course layout can graduate in four semesters. This online paralegal degree program prepares students for the National Association of Legal Assistants to become certified paralegals.
Students start their online paralegal associate degree by completing introductory coursework covering business English grammar, word processing, and microcomputer applications. Legal coursework includes:
Business Law I
Law and the Legal Assistant
Litigation
Family Law
Wills, Estates, and Trusts
Legal Ethics
Introduction to Legal Research and Writing
Personal Injury and Civil Wrongs
Criminal Justice
---
Davenport University
Davenport University offers a fully online American Bar Association (ABA) approved AS in Legal Studies degree program. The program is taught by world-leading professionals, from attorneys in practice to retired law and legal professionals. And because of the varying depths and backgrounds of the program, aspiring legal assistants can easily find internships and create a vast network.
Davenport's legal assistant program courses blend legal theory with real-world application. Participating in the Davenport Estate Planning Services (DEPS) program, which distributes free estate planning paperwork to marginalized groups, is one way to gain experience while helping others. Coursework includes:
Legal and business ethics
Litigation procedure
Law office and case management technologies
Substantive practice areas of law.
---
Northcentral Technical College
Northcentral Technical College's Legal Studies/Paralegal Associate Degree is a 60-credit online degree program that prepares students for a career in law firms. Courseworks are designed for students to have vast knowledge in drafting and interpreting legal documents, assessing and resolving legal procedures, compiling and applying technical data, and managing ethical conflicts. Program courses include:
Paralegal intro/legal ethics
Civil litigation
Real estate law
Family law
Estates and probate
Legal aspects of business organizations
NCTC'S legal studies/paralegal associate degree includes a paralegal internship where students can put their knowledge and skills into practice. This opportunity is a great way to help students become more competitive in the job market.
---
Hinds Community College
Hinds Community College offers a unique online Associate of Applied Science in Paralegal Technology that students can complete in two years if they decide to pursue the 60-62 credit hours. There is an academic core, a career-technical core, and concentration classes in the curriculum. Electives include:
Contracts and Business Law
Legal Environment of Business
Criminal Law & Procedure
Introduction to Criminal Justice
Real Property II
Bankruptcy Law
Legal specialty courses
After completing all the necessary paralegal studies credit hours, students will be eligible and ready to take various paralegal association exams and certifications.
---
American Military University
American Military University allows students to complete an Associate of Science in Legal Studies online with a strong foundation in legal doctrine. Active military students will pay $0 in technology fees. Online program courses include:
Introduction to Law for Paralegals
Litigation
Real Estate Law
Criminal Law and Procedure for the Paralegal
Legal Research and Writing
Civil Practice and Procedure
Legal Ethics
Students must participate in AMU's national testing initiative before degree completion. This involves the completion of the ETS Proficiency Profile, a general education assessment.
---
Iowa Lakes Community College
Iowa Lakes Community College offers a 70-credit Associate of Applied Science in Paralegal and Legal Studies that can be completed entirely online. Students can complete their degree in five terms, with a two-credit paralegal practicum in a real law practice where they receive practical experience writing wills and preparing lawsuits. Curriculum highlights include:
Legal ethics
Criminal law and procedure
Wills, trust, and estate administration
Real estate principles
Students also learn to interpret case law and legislation, conduct research, interact effectively during client interviews, and perform paralegal tasks professionally.
---
Purdue University
Purdue University offers a 2-year 90 credits Associate of Applied Science in Legal Support and Services that can be completed entirely online. The curriculum aims to provide a comprehensive foundation in legal knowledge and other related practical study areas and the practical and technical skills and competencies required of many legal professions. Areas of study include:
Legal research and writing
Civil litigation
Legal ethics
Torts
The National Association of Legal Assistants recognizes the online associate degree in Legal Support and Services as satisfying the coursework requirements to take the Certified Paralegal Examination.
---
National University
National University offers an ABA-Approved Associate of Science in Paralegal Studies online degree program. It has 54-credit hours and is uniquely structured with its 4-week long courses that help students finish faster. Likewise, enrollment applications into the program are a continuous year-round process, allowing students to start sooner.
National University recommends working as a Paralegal to gain experience for a few years before moving forward with one's Law career. Their program is an ideal starting point that gets you working sooner. Courses in the curriculum cover a wide range of topics and include the following:
Legal Theory and Ethics
Torts
Contracts
Computers & the Law
Property
Legislative Research & Writing – Persuasive Writing
Law Office Administration
Remedies & Dispute Resolution
---
Eastern Kentucky University
Eastern Kentucky offers an ABA-Approved Applied Associate of Science in Paralegal Studies program. It is a 100% online program that contains 64 credit hours, where up to 49 of these can be earned via transfer credits. Courses are on accelerated 8-week terms, with six start dates every year, helping students enter the workforce and start their law careers sooner.
Students can also complete all except nine credit hours according to their schedule, while the remaining 9 hours are through synchronous online classes. Textbooks are provided for free, and students get to enjoy free online tutoring & career assistance services. Courses in the program include the following:
Family Law Practice
Criminal Law Practice and Procedure
Litigation: Complaint to Discovery
Legal Administration and Computer Applications
Legal Research and Writing
Real Estate Practice
Administrative Agency Practice
Corporations and Business Organization Practice
---
Tallahassee Community College
Tallahassee Community College's Associate of Science in Paralegal/Legal Studies is an ideal degree program for students who want to enter well-prepared into a paralegal and/or legal assistant career. Their 64-credit hour program equips students to perform effectively as members of a legal services team.
Aside from outright entry into the law workforce, the TCC degree program is also a good informal primer for those considering later entry into law school. On top of 18 credits of General Education courses, the curriculum covers a wide range of essential topics that include the following:
Legal Research
Criminal Law
Law of Business
Litigation Procedures
Wills, Trusts, and Probate
Real Estate Law & Property Transactions
Tallahassee Community College received accreditation from SACSCOC or the Southern Association of Colleges and Schools Commission on Colleges.
---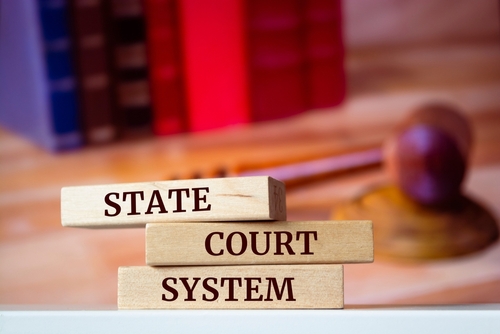 Overview of the American Legal System
Students learn about the American judicial system in depth in this session. The curriculum incorporates formal court proceedings, and students discuss essential legal topics. Students learn about judges, attorneys, and juries in the legal system.
Admission Requirements
Most associates in paralegal programs require applicants to complete an online application. Applicants must provide official high school transcripts, recommendation letters, and ACT or SAT scores.
Open enrollment rules exist at specific community colleges. This implies that they admit students regardless of their GPA or marks on college entrance exams.
Many schools additionally demand that students complete the Free Application for Federal Student Aid (FAFSA). Both individual institutions and the government use the information on this form to determine financial aid allocations.
Although these are some of the most typical application needs, keep in mind that each school's requirements and components differ.
Career Outlook
The Bureau of Labor Statistics (BLS) has said it predicts a rise in employment opportunities for paralegals and legal assistants at 14% between 2021 and 2031. These professionals earned median yearly pay of $56,230.
Job availability and pay, however, differ by region.
Paralegal Programs Career Opportunities
Paralegals and Legal Assistants
These experts aid legal teams with research and witness testimony collection. They provide background research and assist lawyers in developing effective claims.
During court hearings, they also take notes. Administrative work makes up a big part of this profession. Paralegals may be required to work extra to fulfill deadlines.
Average Annual Salary: $56,230
Court Reporters and Simultaneous Captioners
These individuals provide transcription services for legal procedures and trials. They must type quickly and accurately. Captioners are essential legal resources for the deaf population at live events.
Between 2021 and 2031, the BLS predicts a 1% increase in demand for these specialists.
Average Annual Salary: $60,380
Secretaries and Administrative Assistants
These individuals work in offices and occasionally for lawyers. Client questions are routinely answered, appointment calendars are managed, and payments are processed. These individuals also organize staff meetings and handle filing systems and databases.
Average Annual Salary: $39,680
Bookkeeping, Accounting, and Auditing Clerks
People in this position keep meticulous records of a company's spending and earnings. They keep in touch with clients to guarantee that invoices are paid on time. They also handle payroll for the company's personnel.
Unfortunately, the BLS predicts a 5% decline in demand for this occupation between 2021 and 2031.
Average Annual Salary: $45,560
Receptionists
Receptionists greet clients and customers in an office. They also take calls and respond to customer inquiries via the internet. These experts operate in almost every field.
According to the Bureau of Labor Statistics, the demand for receptionists will grow by 1% between 2021 and 2031.
Average Annual Salary: $29,950
What Paralegal and Legal Studies Students Should Know
Students can learn the best techniques for research, witness interviews, and evidence appraisal with an associate degree in paralegal studies. Many programs require students to participate in an internship. This enables students to build their resumes while still in school.
Students must finish 60 credits in most associate degree programs. Those who enroll in an accelerated online associate degree program can get their degree in only a few months. Many institutions impose a time limit on how long a student can study toward a degree before credits begin to expire.
The majority of paralegal courses concentrate on a single area of the profession. Multiple-choice examinations, essays, and group projects are expected in classes. Students also have conversations about ethics and case study outcomes.
What Do Associate in Legal Assistant Programs Consist of?
Paralegal Studies Courses
Legal Research and Writing
This legal course introduces students to the fundamentals of legal research through federal and state case law, statutes, encyclopedias, Shepards, administrative information, and other sources. It features a lot of hands-on tasks that can help students prepare for law school. Students also receive legal writing instruction and more in-depth study utilizing Westlaw.
Litigation
The beginning phases of the litigation process in state and federal courts and procedures before administrative bodies are covered in the introductory litigation course. This course simulates pre-trial proceedings by having students conduct client interviews, conduct pre-litigation investigations, create pleadings, and file lawsuits.
Law, Ethics, and Society
This is an introductory legal course for students interested in pursuing a legal career that delivers practical and universal content on the study of law and the judicial system. This course introduces students to the overview of the courts, contracts, tort law, property law, civil and criminal procedure, and the rights of individuals.
Case law, analysis, and ethical aspects are also covered.
Contracts and Commercial Transactions
The essential legal principles of contracts, including those that underlie current business transactions and the rights of debtors and creditors—the universal commercial code, negotiable instruments, sale, and secured transactions—are covered in this course.
Theories of Liability
This course covers tort law basics and the culpability of people who commit civil wrongs.
Paralegal Internship
Paralegal Studies students complete a minimum of 150 hours of internship work under the supervision of a lawyer. The internship can be done as a summer program or a year-round part-time field experience. This field experience is supplemented with weekly sessions in the classroom.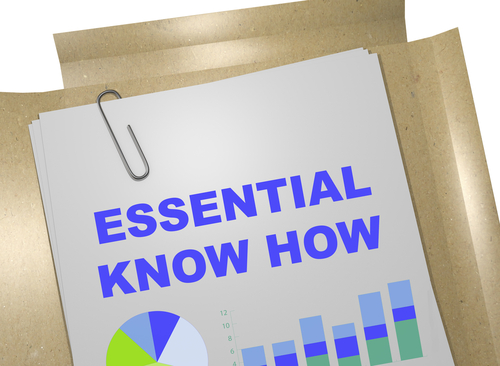 10 Necessary Paralegal Skills
Legal Terminology and Documentation Understanding
Any legal assistant must have a thorough knowledge of regularly used legal jargon. Acquittal, habeas corpus, and subpoena must be words and phrases they are familiar with. They should also know everything from trial briefs to living wills, as the position includes regular drafting, reading, and legal paper interpretation.
Organizational Skills
Attorneys are extremely busy people. Their workplaces can quickly become hectic due to ongoing trials, mountains of paperwork, and daily meetings. Legal assistants with solid organizational abilities help their supervisors stay on track. Legal assistants aid law firms operate at peak efficiency by performing responsibilities such as organizing calendars and paperwork.
Writing Skills
Most lawyers delegate everything from regular emails to professional legal paperwork to their legal assistants. Legal assistants must effectively communicate through writing and generate documents in standard formats and proofread them. Strong spelling, vocabulary, grammar, and transcribing abilities are all advantageous.
Detail Oriented
Even a little error in a trial might result in the case being dismissed. Legal documents, too, are forgiving. Legal assistants are responsible for catching and correcting any faults that others may have overlooked. This encompasses everything from typos to double-booked meetings to evidence that is absent.
Accuracy, note-taking abilities, and meticulousness are required.
Interpersonal Skills
Legal assistants may work with stressed-out attorneys, disgruntled clients, challenging opposing counsel members, unwilling witnesses, and regular judges, coworkers, and others. A top-tier legal assistant should be able to greet visitors pleasantly, provide guidance, and defuse heated situations. Listening, analyzing nonverbal signs, clearly communicating ideas, negotiating, and being emphatic are all part of this process.
Multi-Tasking
Law firms can be high-stress workplaces. Each day, legal assistants may work with various persons on various assignments. Furthermore, many projects are completed under time constraints. As a result, legal assistants must prioritize, assign, and track different workflows while remaining calm under pressure.
Technical Skills
Knowledge of Microsoft Office, legal software, and document management systems give legal assistants an advantage over their less tech-savvy colleagues. Legal assistants may also want to encourage continual technological updates so that their firms can compete with other up–and–coming firms.
Adaptability
Things don't always go as planned. Legal assistants are frequently the ones who must come up with swift solutions. Legal assistants find creative solutions to problems, whether coping with double-booked appointments or seeking a difficult-to-find expert witness.
Critical Thinking
Strong analytical abilities are required because legal assistants are responsible for performing research. They must be able to do research, identify reliable sources, and separate relevant facts. They must know when to intervene and stay back, especially while working on a case or with an attorney.
Teamwork
Most people rely on legal assistants to get the job done and vice-versa. This is true regardless of the office's size. They must see themselves as a contributing member of a broader team rather than a single person operating in isolation if they are to be successful. Because legal assistants are rarely the center of attention, they must be willing to accept their role as a supporting, albeit crucial, character.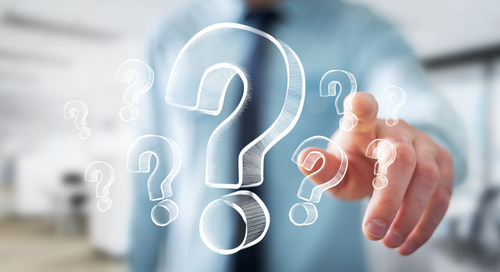 Frequently Asked Questions
How crucial are the legal assistant and paralegal in a law firm?
The legal services of legal assistants and paralegals are very important in all law firms. These specialists work in the legal field to assist paralegals and lawyers. They do legal research, produce various legal papers, manage schedules, and guarantee that the office runs efficiently and effectively.
How much do online programs for a Legal Assistant degree cost?
Online paralegal studies and legal assistant associate degrees normally cost $135 and $390 per credit. Total tuition should cost between $8,100 to $26,100 for students.
There are fees involved with online learning, and online students may be required to pay some of the same fees that campus students are required to pay, even if the quantity is different; this applies to both full-time and part-time students. However, if you study part-time, the amount you pay per semester drops.
Is an online Legal Assistant associate degree reputable?
Employers regard accredited online degree programs as reputable.
Connecting with recent graduates can also help prospective students assess the legitimacy of the paralegal degree. Learners may want to inquire about college graduate statistics at an institution or university. Ask about the percentage of graduates finding work six months after graduation and the graduation rate.
Is an associate degree in Legal Assistant worth it?
Earning an associate degree is considered worthwhile by many people. Thanks to easy online education, students can follow their legal professional objectives without relocating. Most people get a return on their investment in this associate program.
What should you consider when looking for a position as a legal assistant?
Remember that responsibilities differ depending on the nature and size of the company. For example, in a small office, you can be in charge of a wide range of tasks yet have little prospects for growth. While you may be limited to a few specialized responsibilities at a larger organization, you will have many opportunities to advance up the corporate ladder.
Also, if you're interested in a specific area of law, such as immigration, you might want to look for a law firm specializing in that field.
Key Points to Ponder
Paralegals and legal assistants play a crucial role in any legal team.
Their comprehensive research, notes, and reports provide lawyers with the needed legal support in preparing for cases.
They stay updated on legal trends, rules, and pertinent laws and write legal articles for lawyers.
Their duties might range from financial inquiry to organizing evidence for court proceedings, depending on the type of law firm they work for.
An online associate program in paralegal studies can help you get started in this exciting sector.
A paralegal studies core combines a general education curriculum in the best programs.
Students learn fundamental knowledge that will help them succeed in the field.
Some include internships or practicums, which offer them practical experience.
---
Check this out:
Best Schools For Becoming a Paralegal or Legal Assistant: Degree and Job Info
Before you go, see: