Find Your Perfect School
Premium Schools is an advertising-supported site. Featured or trusted partner programs and all school search, finder, or match results are for schools that compensate us. This compensation does not influence our school rankings, resource guides, or other editorially-independent information published on this site.
There are lots of management degrees available online. While an associate degree in business management will most likely come to mind, you'll be surprised at the vast and diverse available management degrees. This is because management is needed for any type of business to thrive and survive – good management makes the impossible possible.
Management is a comprehensive course that teaches students how to comprehend organizational behavior, motivate and influence people, and lead in today's commercial environment. Leadership and management skills can help you stand out in a competitive employment market with competent competitors. You can start by exploring online degree programs in different management fields.
Quick audio summary:
---
Quick Summarization:
An online associate degree in management will not only help future leaders achieve effective human resource management but will also help them get the best out of the companies and individuals. These diverse online associate degrees in management will encompass the usual business course materials, allowing for maximum utilization of scarce resources by picking the best possible alternate use in industry from various options.
---
Methodology
Management encompasses many components of a business or organization, and the knowledge and skills that Associates in Management degree holders possess are essential in and applicable to practically any industry.
With an associate's in this field, graduates become prepared for a bachelor's program that enhances their competence even more and better qualifies them for well-paying positions in the field. Associate of Management degree holders can also opt to snag a management job upon graduation, equipped with the fundamental skills required in entry-level occupations.
That said, selecting the most suitable online Associates's in Management degrees is a task that students shouldn't take lightly! On this list, we present some of the country's most popular online associate degree programs and colleges that are recognized for their salient features that demonstrate excellence:
Delivered in 100% online or blended synchronous or asynchronous formats to make way for flexible or convenient scheduling,
A comprehensive online Associate in Management coursework that focuses on the basic principles, theories, strategies, and technologies involved in the discipline while developing in each student the most suitable skills required of professionals,
Courses and subjects that expose students to the specializations or concentrations,
Seasoned teaching staff with an extensive professional background in Management,
A high-quality Learning Management System platform featuring the easy-to-access virtual learning tools and student resources,
Financial aid and tuition or fee discount for qualified online Associate in Management students,
Full accreditation with academic agencies that ensure top-notch delivery of the academic courses.
Interested to know more about our ranking process? Please see our Methodology page.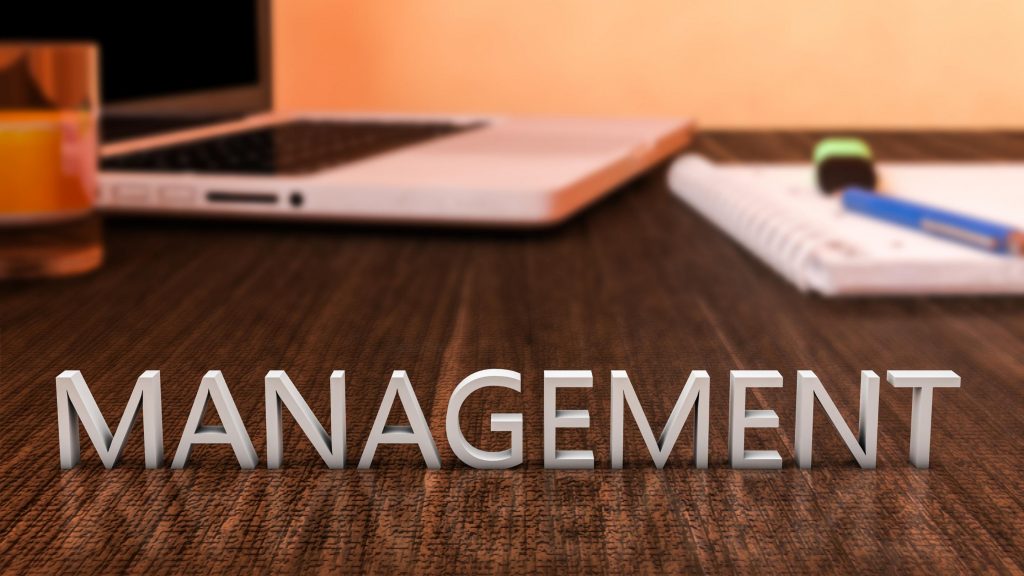 15 Best Online Associates in Management Degrees
Dakota County Technical College
Dakota County Technical College, located in Rosemount, Minnesota, offers an online Associates of Science in Construction Management that prepares students who wish to start a career in the construction industry.
This online management program provides students with the fundamental courses needed in the field, such as management, business law, design, financial accounting, and engineering, to establish more effective project management. This online degree also has various financial aid options and a proven reputation for vast construction employment options.
Dakota County Technical College's Blue Knights can network with industry experts through professional business organizations and clubs. Articulation agreements, which are official agreements between different institutions or schools, exist at Dakota County Technical College. This agreement specifies that these colleges will accept Dakota County associate degree credits, which help students pursue a bachelor's degree in a related field.
---
Concordia Wisconsin University
Concordia Wisconsin University operates multiple online associate degree programs, one of which is the online Associate of Arts in Healthcare Management, an asynchronous, cohort-based format of eight-week classes with weekly assignment deadlines.
This online management degree program includes courses in healthcare, business administration, financial accounting, and business statistics. This degree will explore and maximize students' management, marketing, and critical thinking skills from a healthcare perspective.
Upon acceptance, the school will provide students with a personal advisor that will explain everything to them, including the online learning system. These personal advisors will not only serve as your online learning guidance but will also become your mentor to become a better leader. If you also need financial aid, this online management degree program will give you several options upon submitting the FAFSA.
---
Niagara County Community College
Sport and recreation have grown to become a multibillion-dollar industry. Niagara County Community College's online Associate of Science in Sport Management is a degree that allows students to study the commercial aspects of the sport and the significance of sport in society and career options.
This two-year online associate program includes courses that will help students become more competitive in the field and other related business fields. Online courses include general education courses, business law, sports policy, managerial accounting systems, sports management, financial accounting, and business communications.
Upon degree completion, graduates will be able to meet the required skills and knowledge in the business of sports. In addition, this online associate degree will also help students learn how to maintain success and aim higher.
---
Madison Area Technical College
Madison Area Technical College's Associate in Event Management is the only one of its kind in the country designed to build a student's real-world skills necessary for the event job market. This online associate degree is taught by leading experts in the field and will help students expand their creativity and critical thinking skills. Students will study different business courses focusing on event management, such as contract law, accounting principles, financial management, and facilities.
Because of its world-class real-world experience teaching, this online management degree was named Industry Model Champion by the Department of Labor. Graduates will also have better chances of attaining success in the events industry since part of the world's largest business organizations for meeting professionals, the Meeting Professionals International Wisconsin Chapter, endorses this online event management program.
---
Fox Valley Technical College
Fox Valley Technical College is an institution grounded in the principles of APICS, the most prominent professional organization in supply chain management. FVTS's online Associate of Applied Science in Supply Chain Management is an asynchronous 61-credit degree focused on businesses' whole supply chain operation. This includes the flow of products and goods and information relay from the point of origin to consumption.
Students in the supply chain online associate degree will receive the same education as on-campus students. Students will learn the ins and outs of business supply chain management through courses such as business operations, inventory control, international business, transportation, business law, and materials management. Additionally, all online students are eligible for financial aid.
---
Davis College
Davis College offers an online associate degree in Project Management tailored for those who want to become project managers. Students are prepared to develop and apply the skills, knowledge, tools, and techniques necessary for managing different projects. This degree program allows students to study online courses such as international business, management principles, principles of selling, project management fundamentals, SCRUM fundamentals, and AGILE fundamentals, which will help them succeed in the field.
While this associate degree program is taken entirely online, students won't feel as if they are alone in the journey. The school will provide each student with a personal advisor to give them the support and guidance they need to compete in the job market. Additionally, online students are eligible for federal financial aid
---
Amridge University
Amridge University is known for its world-class business programs, one of which is the online Associate in Information Systems Management degree that helps students understand how business management and business operations work in a technological aspect.
This online associate degree guides students in understanding how people, technology, and organizations correlate. Furthermore, students are trained to become MIS professionals who can assist businesses in getting the most out of their investments in people, equipment, and business processes.
Online courses include general education courses, open-source business systems, ethics, general psychology, management information systems in business, business computer applications, and microcomputer applications. Upon graduation, students may have fulfilled half of the criteria for a bachelor's degree. This degree will best suit you if you are interested in technology and business.
---
Delta College
Delta College offers an online Associate in Business Studies – General Management degree tailored to give students the fundamentals of business management and its areas. This general management online degree, unlike other management degrees, offers a study abroad program to its online students. The online degree program also has co-op opportunities, honors, and transfer opportunities.
To land better management jobs, students must complete general business courses, Microsoft tools, health, English, marketing, business law, and management. If you are unsatisfied with the curriculum, you can customize what courses you want to take to meet your career goals. Delta has small classes with instructors with years of management experience.
---
University of Cincinnati Online
UC online offers an online Associate of Applied Business in Financial Management Technology with asynchronous classes that may occur in a 7-week or 14-week format with 24/7 online coursework.
The degree includes online courses in:
micro and macroeconomics,
financial accounting,
general education,
management,
statistics,
accounting principles,
humanities,
and the stock market and risk management.
These courses will help you establish a solid foundation that will help boost your career goals.
This online management program has one of the most flexible online classes. Students can choose their schedules to balance work-, life, and studies. And because the program's online coursework is available 24/7, students can finish assignments anytime.
---
Bristol Community College
Bristol Community College offers an online Associate in Science in General Management degree that provides students with the fundamental knowledge necessary for management positions. This online associate degree includes general business courses, including:
marketing,
management,
managerial accounting,
and business law.
This degree program is designed for students who immediately wish to find work after graduation.
Students enrolled in this program will train in a diverse business setting to enhance the skills necessary in the workplace. BCC knows how competitive the management market is today, so they made all the online courses easily switchable between concentrations. BCC also offers financial aid opportunities to its students who complete the FAFSA application.
---
American Public University
Learn the competency needed to manage retail operations effectively by enrolling in an online retail management associate degree offered by American Public University (APU).
Their online retail management associate degree is updated constantly to ensure students can maximize their learning.
As a retail management student, you will gain the managerial, communication, human resource, leadership, and critical thinking skills you will need to succeed. The professional student organization for retail management and the National Retail Federation student program offer opportunities to extend your education beyond the classroom.
The Accreditation Council accredits this program for Business Schools and Programs. You can complete the admissions application online, read the university's student policies, verify your identity online, submit your high school transcripts, determine payment, and register for classes.
---
Madison Area Technical College
Madison Area Technical College offers its hospitality management associate online. However, students must attend an on-site internship to gain practical experience and develop skills useful in the workforce. The program will prepare you for various hospitality careers, including restaurants, travel and tourism, hotels, casinos, and more. This program teaches leadership, human relations, communication skills, and cost control principles.
As you navigate this online associate, you can find and structure how to make the program work with your other obligations in life. In addition to an understanding of the hospitality industry, students gain the competency for roles within hotels and restaurants, sports venues, casinos, travel and tourism, and the food and beverage industry.
There are opportunities to learn alongside industry experts and credited instructors. Your internship will also allow you to learn about life in the hospitality industry. Finally, you can develop relevant, marketable skills through this program's core outcomes.
---
Davis College
Davis College offers an associate's degree in Project Management, which can be completed online for two years. Students enjoy more time to pursue other interests because classes run Monday through Thursday only. An externship is incorporated into the program, giving students the confidence to pursue a career in the workplace. Project management principles and elements are taught in the curriculum, as well as how to apply ethical standards. Students can obtain financial aid easily.
Davis College's Project Management program prepares you to manage projects in various fields and occupations using quantitative and qualitative knowledge, skills, tools, and techniques. The project management process will be explained in terms of elements and principles, and ethical standards will be applied.
---
Minnesota State Community and Technical College
Two online associate's degrees in Human Resources are available at Minnesota State Community and Technical College. The school offers the only online Associate's degree in human resources in Minnesota. Each program consists of 60 credits, including classes in technology, effective communication, business, and problem-solving.
AAS students plan to enter the field immediately after completing the program, which has 48 core and 12 elective credits. Designed for students transitioning into a four-year program, the AS program consists of 45 required and 15 elective credits.
While this program can be taken 100% online, students also have the chance to study face-to-face at their Moorhead campus. Otherwise, they can combine both study styles. As part of their duties, human resources professionals communicate with employees, keep data records, administer policies, negotiate labor/employer relations, recruit and train new employees, and administer wages and benefits for their companies and employees.
The Human Resources AAS degree prepares graduates for entry- and mid-level positions. Human Resources AS degree programs are designed for students who plan to transfer to four-year colleges. There are 60 credits required to complete this associate program.
---
Highline College
Another great college that offers a two-year associate's in Business Management is Highline College. In the 91-credit program, students take 46 core credits, 25 supporting credits, and 20 related instruction courses. Highline's small business management/entrepreneurship program prepares students for entry-level jobs.
Through this program, students can evaluate a business idea for viability in the marketplace and learn how to plan, prepare, and implement a business plan. You'll learn how to safeguard accounting records and basic business information systems. You'll be able to appreciate how important small businesses are to national and global economies.
Upon completing this associate degree, you can develop a solid understanding of bookkeeping, budgeting, financial reporting, and planning.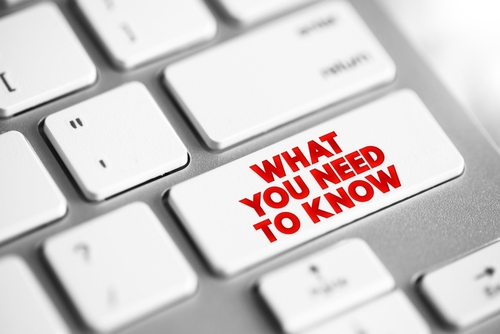 What Management Students Need To Know
Business programs or management courses are excellent for improving various professional skills, especially leadership and innovation skills. If you notice, businesses never run out of management graduates. This is because management is, without a doubt, the most popular among all schools and institutions that offer vast career options in all fields that involve running a business or campaign.
Students enrolled in management degrees undergo training that motivates and educates them to be better prepared for the real world. Even managers, regardless of their previous degree, go to management training to gain more knowledge on boosting workplace productivity.
As one rises through the ranks, working as a manager may be a rewarding and stressful vocation. Most management courses allow students to follow their interests in this area.
A management degree allows future managers to comprehend every aspect of a business and judge at a managerial level. This also ensures that managers can make sound business decisions in times of crisis and uncertainty and better anticipate future disasters.
If not for management degrees, the world would be in complete chaos as there would only be a few managers capable enough to conduct modern business. To become the best manager in your field, you must take your management specialization seriously. Only through this can you guide your employees to bring out their full potential and contribute well enough in the workplace.
A management degree allows managers to boost their company's competitiveness by giving them skills that will help them advance in their careers. Managerial abilities are helpful not only in the workplace but also in everyday life. Management studies assist managers in dealing with changes in the corporate environment and manipulating these changes to benefit the company.
It is not possible to overstate the value of a management degree. Businesses require good leadership in a tough economy or will most likely fail.
Associate Degrees for Students Interested in Management
Aside from a business management degree, there are a lot of associate degrees available online. These business management specializations are the best:
Construction Management
Healthcare management
Sports Management
Special Event Management
Supply Chain Management
Project Management
IT Management
General Management
Financial Management
Construction Management
Construction Management is one of the most exciting fields in management programs. An associate degree in construction management opens up a lot of rewarding professions. According to the Bureau of Labor Statistics, construction management jobs have an average median salary of $98,890 and a growth expectation of 8 percent from 2021 to 2031.
An associate degree in construction management helps students gain a solid foundation and knowledge of specialized project management techniques. This includes the planning, design, and construction of a specific project. Additionally, this degree teaches students to manage a project's time, cost, safety records, and quality.
Healthcare management
Jobs in healthcare management are on the rise. According to the Bureau of Labor Statistics, medical and health services managers have an average annual salary of $101,340 and expected job growth of 28 percent from 2021 to 2031.
An associate's degree in online health care management teaches the fundamentals of working in a medical office, such as keeping patient records and supervising other personnel. Because technology is becoming an increasingly important aspect of the industry, most degree programs include courses in health care data systems and medical coding in addition to business education.
Sports Management
Sports Management is a business administration program dedicated to sports and recreation. Sports management encompasses various topics, including finance, administration, legislation, and ethics.
A sports administration degree, along with a lot of hard work, can lead to a gratifying career as the director of a non-profit sports league, a wealthy profession as a corporate athletic representative, or a variety of other rewarding careers in the sports industry. According to BLS, employment in sports has a median annual wage of $49,470 and an expected job growth of 13 percent from 2021 to 2031.
This business management program is the top financing sector worth billions of dollars. Individuals interested in sports' financial and economic elements may want to concentrate their study on finance and related areas. This degree is now available in some business schools.
Event Management
Over the last couple of years, events have changed dramatically. Social issues are having a large impact on 2022 event patterns, from the pandemic's residual effects on enterprises to a major shift in public ideas about work. As a result, there is a growing demand for event managers. According to BLS, Meeting, Convention, and Event Planners have a median annual wage of $49,470 with expected job growth of 18 percent from 2021 to 2031.
If you love to go to parties or coordinate parties, an associate degree in event management will be the perfect fit for you. This business management degree program focuses on the ever-changing event styling trends. This specialization equips students with the academic knowledge and professional skills needed to create successful events for residents and visitors in the host community.
Supply Chain Management
Raw material suppliers strive to build and operate supply chains that are as efficient and cost-effective as feasible through supply chain management. Supply chains encompass everything from manufacturing to product development to the information systems that guide these activities. According to BLS, supply chain management has an average median salary of $77,030 with expected job growth of 28 percent from 2021 to 2031.
This business management program aims to teach students how to keep supply chain businesses running smoothly from everyday situations to emergencies. And regardless of your position in the industry, studying this online business degree will allow you to collaborate more efficiently with coworkers since you'll have more knowledge about production flow and distribution.
Project Management
Project management is a specialist business management degree that helps students build a solid foundation to project management. Unlike other business management programs, this program gives more focus to every phase of the process, from human resources management to plan execution and management. And since these roles are vital in every business environment, the field is expected to grow by 7 percent.
While an associate degree in project management limits the positions you can apply for, it will allow you to break into the field quickly. This means you'll be able to get into entry-level jobs and work your way up in a company. And because an associate degree in project management allows you to earn credit and develop many skills, you can easily transition to a bachelor's degree program.
Information Systems or Information Technology Management
Unlike other business management specializations, information systems or information technology management focuses on the technological aspect of business management. And because of technological advancements, the field is expected to grow 11 percent, with a median annual salary of $159,010.
It's a prevalent misconception that a degree is simply about writing computer codes. Most occupations in this field do not employ coding at all. Data analysis, leadership, teamwork, project management, customer service, and fundamental business theories are covered in depth in the information systems and information technology management program.
General Management
Unlike an online business administration degree, the general management degree offers extensive specialized business courses, including economics, international business, and business administration. This generalist degree will teach you all the core business skills you need for a business career. According to BLS, the median annual wage of a general operations manager is $98,100.
This degree allows you to work as a marketing analyst, special events planner, administrator, store manager, or account manager. While this degree opens up hundreds of job opportunities, earning a bachelor's degree is still suggested to move up in an area.
Financial Management
Financial management is a business administration major that prepares students to make informed business financial decisions. Business finance is critical for all businesses, regardless of their size. This field is expected to grow 17% from 2021 to 2031 and earn a median of $131,710.
Financial managers are responsible for planning, managing, and analyzing business finances and economics. You'll study financial management, investments, accounting and statistics, international finance, and financial markets and institutions.
Marketing Management
Marketing Management is a branch of business management that focuses on practical applications of a business, including marketing tactics and business administration. This program teaches students to promote the products or services of a business. Marketing theory and strategy are emphasized more than management concepts in a two-year associate's degree program in marketing. According to BLS, marketing management professionals earn a median annual salary of $133,380, with anticipated 10% growth from 2021 to 2031.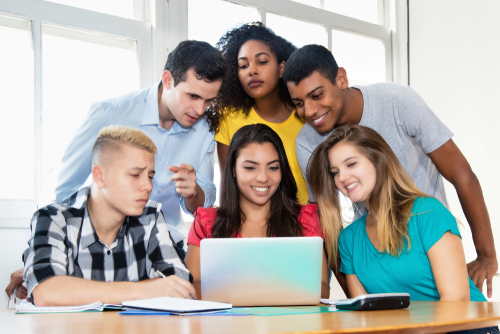 Common Courses in an Online Management Associate Program
Organizational Behavior in Business
The different techniques in management and leadership are studied throughout this management course. This includes topics in organizational behaviors and results. Students will learn profitability, productivity, employee morale, managing conflict, motivation, group dynamics, and adaptability.
Human Resources Management
This course covers the fundamentals of personnel management, focusing on constructing successful HR systems. This includes employing the best-qualified employees, developing and integrating creative training programs, effectively managing benefits, and creating productive work environments.
Business Finance
Regardless of your management specialization, you'll encounter courses involving business finance. This course will develop your skills in financial analysis, cash flow management, risk and return, and diverse stream incomes. This will also serve as your foundational knowledge in financial management.
Sales Management
This management course takes students through the lifecycle of a successful sale, examining each phase to learn about best practices. Learners gain abilities in producing portfolios, generating new leads, negotiating prices and contracts, retaining customers, and developing well-organized and optimized plans.
Strategic Management
This subject teaches students how to conduct competitive advantage evaluations and think strategically about their companies' immediate and long-term objectives. Learners will learn about making future decisions, strategic planning, and responding to industry and economic trends.
Skills for a Successful Management Career
Leadership
Since you'll be managing a business, it is essential to have effective leadership skills and provide a vision for the company. You'll need to explain the vision detail by detail and instruct employees on how they can help to achieve it.
While an organization may contain employees with various skills and abilities, leadership is responsible for directing individual efforts toward a common objective. You have to assist your firm in achieving success by inspiring and motivating employees and coordinating personal efforts to pursue a common goal.
Planning
Planning is the first step towards success. To become a more efficient manager, you must have excellent planning skills. This skill refers to your capacity to plan actions according to predetermined principles while staying within the constraints of available business resources. It's also the process of coming up with a set of steps, or one or more strategies, to pursue and achieve specific goals or objectives with the resources available.
Communication
Whatever position you choose, you need good communication skills; otherwise, you won't be able to relay your plans and ideas effectively. Your communication skill can determine how well information and details are shared throughout your organization.
Communication refers to the flow of information within an organization and helps the organization run smoothly. Clearly defined communication channels enable the manager to interact with the team, prevent conflicts, and resolve issues as they emerge. A manager with strong communication skills can readily relate to their staff, fulfilling the company's goals and objectives.
Delegation
Another important managerial skill is delegation. Delegating work-related activities and/or authority to other employees or subordinates is known as delegation. It refers to permitting your or your employees' tasks to be reassigned or redistributed to other employees based on existing workloads.
Delegation aids the manager in avoiding time waste, increasing production, and ensuring employee responsibility and accountability. Every manager must have strong delegation skills to attain ideal results and get the requisite productivity gains.
Problem-solving
You must be able to deal with and resolve the many issues that can emerge throughout a typical workday. In management, issue-solving entails identifying a specific problem or scenario and determining the best approach to fixing the problem. It's the ability to solve problems even when the circumstances aren't ideal.
Motivating
To become a good manager, you must also have the skills to motivate others, especially employees and stakeholders. Motivating those in your team can help your business plans become a success. You can utilize various motivating techniques, and which ones are best depends on factors such as team personalities, company and team culture, and more. You should be able to employ one of two major types of motivation.
There are two types of motivation: intrinsic and extrinsic.
Negotiation skills
As a manager, negotiation is expected. This occurrence is unavoidable, and you'll almost certainly find yourself doing it regularly, no matter how big or small the deal. Learning to negotiate is doable, but it takes a lot of practice, so it's important to start practicing early.
Human relations skills
People relations skills are interpersonal abilities you need to employ to achieve your goals by utilizing human resources. Good human relations skills include being attentive to your employees' particular needs, giving constructive comments to colleagues, and willingness to empower subordinates. A boss with little or no people skills risks alienating staff by adopting an authoritarian leadership style.
Inclusivity
78 percent of employees said it's vital to work for a company that values diversity and inclusion. Diversity and inclusion concerns have become more prominent as knowledge of systematic disparities in the workplace has grown. It should be an important component of your toolset if you want to be a competent manager.
---
Frequently Asked Questions
Is management a hard subject?
Management is a challenging yet rewarding subject. The hard part is leading a team and assisting them with their objectives. The rewarding part is when the team finally achieves the goal.
What subjects do I need for management?
Management courses are mostly concerned with economics and human relations. But you'll also study finance, general education, business core courses, and marketing. Additionally, you will obtain transferable skills and information, such as a grasp of how organizations operate.
Do you need math to study business management?
Although managerial accounting incorporates math, the emphasis is on arithmetic. You'll then learn how to use this data to forecast your company's financial future and make informed decisions regarding payroll, raises, and layoffs, among other things.
What kind of math is used in management degrees?
Elementary arithmetic, such as statistics, decimals, fractions, and percentages, elementary algebra, and probability are all commonly utilized in business management degrees. More complex mathematics, such as matrix algebra, calculus, and linear programming can help improve business administration in some circumstances.
Why is management a popular degree choice?
A business management degree is popular among ambitious entrepreneurs and company leaders. It equips you with the academic information and abilities you'll need to pursue worldwide job prospects and a general understanding of business and specific areas like finance and human resources.
Key Points to Ponder
After only two years of full-time study, online management associate degree graduates are qualified for various employment opportunities.
Online associate degrees in management, like other general business degrees, educate students for leadership roles involving decision-making and guidance.
This degree program exposes students to the reality of running a business daily while improving their knowledge of business strategy, policy, and market trends. Information systems, human resource management, business courses, economics, and statistics are all elements of management degrees that most academic institutions prioritize.
---
Additional Related Associates Degrees: