Find Your Perfect School
Premium Schools is an advertising-supported site. Featured or trusted partner programs and all school search, finder, or match results are for schools that compensate us. This compensation does not influence our school rankings, resource guides, or other editorially-independent information published on this site.
Real estate is a gratifying career. However, real estate professionals are currently experiencing distress in today's spiking real estate market value, making many homebuyers drop out of the market. If you're still interested in becoming part of the real estate industry, you can opt to work in property management.
Property managers are professionals hired by a property owner or an entity to monitor and manage the daily workings of their property or real estate investment. Unlike real estate agents who look for buyers or renters, property managers set and collect rent, handle maintenance requests, file vacant units, and set the property's budget.
This field is not difficult to crack; an online associate degree in property management or real estate management will be enough to start your career.
Quick audio summary:
---
Quick Summarization:
An online associate degree in property management or real estate management will help you understand how the field works, such as taking care of anything from standard maintenance to remodeling. You'll learn about real estate, property regulation, and land usage, which you'll use throughout your career.
Completing this online associate's degree will open up doors to several job opportunities. You can also use the knowledge and skills you'll acquire and become self-employed. Additionally, most associate degree programs on this list will require you to pursue certifications to prove your skills and knowledge.
---
Don't Miss Out on Your Best Options! Use These Quick Jumps To Check Out the Top Schools!
Methodology
Property Management can lead to stable and incredibly lucrative career pathways! Getting a foot in the door entails obtaining an associate degree in this field! Today, students interested in Property Management have the option to earn the degree in the most convenient way possible.
Our list showcases excellent Online Associates in Property Management degrees from the most reputable schools, which all share these program features:
100% online or partially online or blended coursework to highlight flexibility in class scheduling,
Promotes a comprehensive foundational knowledge of Property Management, featuring courses on property law, real estate market, brokerage, property investment, real estate sales, and industrial properties, as well as the principles of financial management and business administration,
Utilizes a Learning Management System or virtual platform for engagingly conducting the online classes, while also enabling students to easily access their course materials and other student resources,
Transfer Path program agreements with four-year colleges for an easy transition to a related bachelor's degree program,
A panel of seasoned academic professors with ample experience in the discipline,
Emphasizes program affordability by providing students access to federal financial aid and options for tuition,
Proper accreditation from academic organizations safeguarding the standards of the discipline,
Recognition from or membership with Property Management associations,
Positive student reviews.
Please visit our Methodology page to explore our associate's degree selection process further.
---

7 Best Online Associates in Property Management Degrees
Valencia College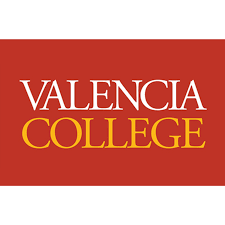 Valencia College's online Associate of Science in Property Management is a two-year program that prepares students for employment in residential property management through intensive and hands-on coursework. The curriculum was designed by respected educational and industry professionals and endorsed by multiple associations, such as the AAGO, IREM, and NAAEI.
Students interested in the program will learn about the fundamental functions and management practices related to property management in residential areas.
Core courses include:
Leasing And Marketing Residential Properties
Property Management Law
Florida Real Estate Law
Real Estate Principles And Practices
Management Of Specialized Housing
Graduates will have the opportunity to earn certifications needed in the industry, such as the Certified Apartment Manager (CAM) certification and the National Apartment Leasing Professional (NALP) certificate. Once students earn these certifications, they can prove their competency in the job market and become community association managers.
Additionally, this online property management degree provides alternative ways to earn credentials for those employed in real estate with approved credentials from CAM, ARM, CAPS, NALP, or CPM.
---
Prince George's Community College

Prince George's Community College's online Associate of Applied Science in Residential Property Management was designed with the AOBA property managers to provide students with a strong foundation in the field. This online property management program prepares students for a real estate property management career through coursework that rounds their skills necessary for the field.
Additionally, this property management degree requires students to complete the Residential Property Management certificate to prove what they've learned in the program.
Core courses include:
Principles of Accounting I
Introduction to Residential Property Management
Principles of Management
Financial Planning and Investments Credits
Business Law
Real Estate Law
PGCC's online property management associate's degree is one of the few online programs to offer career coaches to enrolled students. Students can approach a career coach and discuss their skills and aptitude for unbiased, objective feedback.
In addition, students must also participate in an internship before graduation. The property management internship course will allow students to gain hands-on experience with supervision from professionals in an entry-level property management job, preparing graduates for their future jobs.
---
Columbia College

Columbia College offers an online Associate of Science in Real Estate Management that prepares students for property management and real estate careers, considered one of the best degrees for students who want to become both real estate professionals and property management professionals.
Through this online real estate management degree, students will learn about the principles of real estate and the methods used for effective property management. Aside from being theoretical, this online real estate management degree will focus on the world's current real estate technology and issues.
Courses include:
Principles of Management
Introduction to Leadership Concepts
Negotiation and Conflict
Organizational Behavior
Principles of Marketing
Real Estate Law
Students in this online real estate program will have the chance to meet with alumni and discuss their courses while creating networks. Furthermore, this online degree is an exclusive partner of the National Association of REALTORS, the leading association of real estate professionals.
Experts with years of experience can mentor students through the association to become the best in their fields.
---
San Antonio College

San Antonio College Associate of Applied Science (AAS) in Real Estate Management. It is an accelerated program that provides students with a broad background knowledge of the Real Estate discipline and business and prepares them with the right academics to qualify for licensure in real estate sales or brokerage.
The program is designed for those pursuing a career in Real Estate Sales, Appraisal, Property Management, and Finance, as well as in Corporate and Government real estate agencies.
Courses in the program include:
Real Estate Principles
Real Estate Law of Contracts
Law of Agency
Personal Finance
Real Estate Investments
Real Estate Marketing
Real Estate Brokerage
The Program is available both in face-to-face and fully online formats. Graduates of the AAS in Real Estate Management can establish themselves in several related careers that include property management careers, as well as sponsoring brokers for sales and leasing positions.
---
San Jacinto College

The San Jacinto College – Associate of Applied Science in Real Estate degree program. It is a 60-credit hour program available on San Jacinto College's three campuses or online. It is a program designed with licensure examination as an end goal and thus equips students with the necessary fundamental knowledge and credentials.
The program's curriculum design also includes courses that provide for the required annual renewal of their salesperson's license. Being a Texas-based school, students will fall under the regulations of the Texas Real Estate Commission (TREC). Courses in the program include the following:
Contract Forms and Addenda
Real Estate Finance
Law of Contracts
Law of Agency
Real Estate Appraisal
Real Estate Mathematics
Real Estate Brokerage
Students can expect quality education at San Jacinto College. The Real Estate AAS degree program is taught by instructors who are themselves, experienced specialists. San Jacinto also bears the Texas Higher Education Coordinating Board's prestigious Exemplary Workforce Education Program rating. It is recognized by the Southern Association of Colleges and Schools Commission on Colleges (SACSCOC).
---
Seminole State College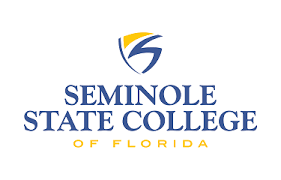 The Associate of Arts (AA) in Real Estate degree program at Seminole State College is primarily a transfer degree to an upper-division public college or university in the state of Florida. The program is an ideal source of a solid foundation for students seeking to establish a career as a private or commercial real estate professional. The program contains a total of 60 credit hours and includes the following prerequisite courses:
Principles of Financial Accounting
Principles of Managerial Accounting
Computer Applications
Principles of Macroeconomics
Principles of Microeconomics
Concepts of Calculus
This AA degree program is offered both in-person and online. Students who wish to stay on at Seminole State to earn their bachelor's degree after finishing the Associate of Arts program can benefit from a seamless transition and continue their progress.
Likewise, students who have earned their AA at Seminole State can take advantage of a guaranteed transfer to the University of Central Florida or one of Florida's other state universities to earn their bachelor's degrees.
---
Houston Community College

Houston Community College's General Associate of Applied Science (AAS) in Real Estate is a two-year program that prepares students for entry into diverse opportunities in the real estate industry, which includes property management, property investment, residential & commercial brokerage, and comparative market analysis.
This AAS degree program prepares students with a solid knowledge base and introduces them to the many core competencies and skills required of real estate professionals. Courses in the program include the following:
Property Management
Real Estate Finance
Loan Organization and Quality Control
Law of Contracts
Real Estate Law
Real Estate Appraisal
Real Estate Brokerage
Graduates to the AAS degree program will have met the educational requirements for the Texas Real Estate Commission (TERC) salesperson and broker licenses.
Houston Community College also offers a Level C1 Certificate program In Property Management that is designed for entry into the property management industry as onsite managers, consultants, assistants, or property owners. The C1 curriculum focuses on the operational side of non-residential real estate.
---
What You Should Know
People often interchange the terms "property manager" and "real estate agent." You should know that while these two professionals work in the same industry and may slightly do the same responsibilities, they have different functions. It is very important to understand their differences before entering the field.
Property managers are real estate professionals working on properties and focusing on the available units, while agents are professionals responsible for marketing, sales, rentals, and property purchases.
To compare, property managers are accountable for keeping up with maintenance and arranging for repairs. Real estate agents may be in charge of gathering data or resources that can be used to promote a property, creating property listings and advertisements, and concentrating more on the sales element of their job.
While the two professions have their differences, both are involved in creating contracts. However, property managers also have additional duties, including bill payment and money collection.
Additional knowledge you might need to know before entering the real estate industry is the difference between a realtor, an agent, and a real estate broker. A real estate agent is a licensed real estate professional working under a broker or a brokerage firm. On the other hand, a realtor is a broker or agent member of the National Association of Realtors (NAR).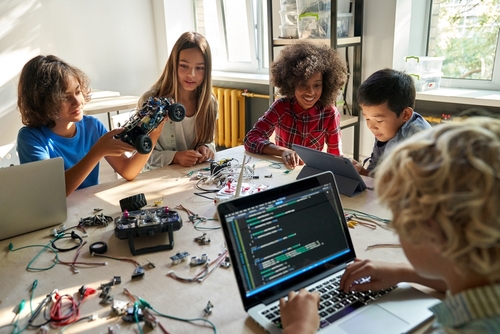 Online Associate in Property Management Common Courses
Principles of Management
The primary goal of this Property Management course is to equip students with the managerial, technical, managerial development, and analytical abilities necessary for managing positions in real estate. This course introduces the essential management competencies needed for leading, regulating, organizing, and making decisions in an organization.
Principles of Marketing
This course will teach students about marketing principles as they apply to the American business system, focusing on consumer behavior, industrial and consumer products, distribution, market segmentation, market research, pricing, advertising, and international marketing of real estate properties.
Leasing And Marketing Residential Properties
This course will sharpen your skills in creating a marketing plan to help you analyze, develop, and effectively advertise residential real estate. This course will thoroughly teach you about market research and identification, targeted marketing campaigns, lead generation, marketing budgeting, and targeted results with a supporting action plan to boost sales in response to market circumstances.
This course prepares students to evaluate the ideal target audiences for the goods using the newest marketing techniques. Segmenting the market, determining which target markets are most suitable in the region, and assessing potential markets for continuous growth are some of the tactics this course will cover.
Real Estate Law
With a focus on business transactions, this course explores the legal facets of real estate financing. Acquisition, construction, and permanent financing, as well as development and management issues, are the key subjects covered, with a focus on the principles of real estate finance and development from a legal standpoint. It tries to build skills for applying legal ideas in a real estate transactional context.
Property Management
This course will focus on property management and the real estate management industry. Basic property management methods, property inspection, marketing strategies, trend forecasts of demands and rental rates, budgeting, risk management, maintenance plans, operational guides, and ethics are among the topics covered.
Building Design & Structure
The building systems and infrastructure typically found in commercial offices and big residential buildings are covered in this course to give students a technical foundation and working expertise. Topics covered include vertical transportation, lighting, electrical, plumbing, ventilation, fire alarm, heating, and air conditioning.
Property Management Essential Skills
Professionalism
A good dose of professionalism is essential, as some of the contacts a property manager has are certain to be less than amicable. Maintaining composure when dealing with difficult tenants or a frustrated owner is crucial. It's simply better customer service, in addition to being more efficient.
Additionally, property managers handle a lot of confidential information, frequently access trust accounts, and often visit residences for inspections. All of these tasks call for a high degree of dependability and professionalism.
Tech-savviness
In the past, property management has adopted new technology a little more slowly than other industries. However, recent years have seen a swift change, showing no indication of stopping now.
Cloud technology has replaced the widespread usage of internal servers and paper notepads with reminders. This technology enabled the entire industry to access all their data and property management procedures online remotely. By using a smartphone app, tenants can now report maintenance issues, while owners may quickly check their bills and investment information by enrolling in an online site.
As the sector implements new technology, further change in property management is unavoidable. One of the most crucial property management skills to develop is the ability to master new tools and profit fully from them swiftly.
Attention to detail
You can never pay enough attention to detail when managing important safety and legal responsibility concerns like smoke alarms and pool fences, managing financial transactions, and dealing with other people's investments.
Although the software has advanced significantly in sending out automated reminders and streamlining property administration, there are still many concepts to grasp. Having an eye for detail will not only help you remain on top of things, but it will also allow you to spot minor problems before they turn into bigger ones, saving you time and money for your owners.
Communication
Property management is often more accurately referred to as people management. Property managers deal with renters, landlords, tradespeople, coworkers, and other parties daily. Because of this, practically all job descriptions for property management mention communication abilities.
Strong communication relies on honesty, empathy, and clarity, all of which are essential in spoken and written form. Sometimes it pays to be resolute and pushy, but a gentler approach would provide greater results. Effective communication skills can help you choose the best course of action in any circumstance.
Thirst for Knowledge
An ambitious property manager has several opportunities to progress their career, both inside property management and in the more significant real estate industry, as well as outside of it. The best way to obtain this skill is to put new talents into practice while pursuing certificates and advanced degrees.
Creativity
It comes as no surprise that you should be creative if you want to become a successful real estate professional. Every day, every minute might bring with it brand-new difficulties and circumstances.
It is much simpler to recover when things go awry if you can think creatively to solve difficulties. A property manager who understands this and can adapt is much more likely to have a successful career. Every property, owner, and renter is unique.
Organization
Organizational skills are essential for property managers because they are now required to handle portfolios that are larger than before. While some are more naturally adept at keeping track of their work, effort and the appropriate tools can drastically increase productivity.
Tasks and reminders are standard features of more sophisticated property management software. Similarly, using productivity tools can help you stay on top of your workload. However, the effectiveness of these technologies typically depends on how they are utilized; thus, maintaining organization is still a skill worth developing.
Prioritization
Prioritization is a crucial organizational component that deserves special attention because it is fundamental to property management.
Even though to-do lists can make difficult jobs much more manageable, property managers rarely have days where they can afford to finish and check off items quietly. Being able to quickly re-prioritize tasks is essential to doing the job properly because unexpected phone calls, urgent repair needs, or scheduling changes are never far away.
Experienced property managers can quickly shift their focus to new activities as they arise without neglecting less urgent but still important tasks.
Enthusiasm
Property management is a quick-paced field that rewards people with strong motivation levels. Excelling as a property manager entails more than just showing up; it also requires being prepared and capable of handling problems.
It's a job that calls for rapid problem-solving abilities, a sincere desire to assist clients, and the ability to do so with a smile. A positive and enthusiastic attitude can make all the difference because not all property management tasks are enjoyable, especially pursuing unpaid rent.
Long-term thinking
The likelihood that an owner will continue working with their present real estate agents increases when rent increases and maintenance and other costs decrease. Because of this, smart property managers should always seek to increase profits for their owners.
Property managers with a strong sense of investment can identify trends and patterns in the rental market. Making wiser decisions and dispensing wise counsel is easier, which may mean the difference between retaining a customer and losing one.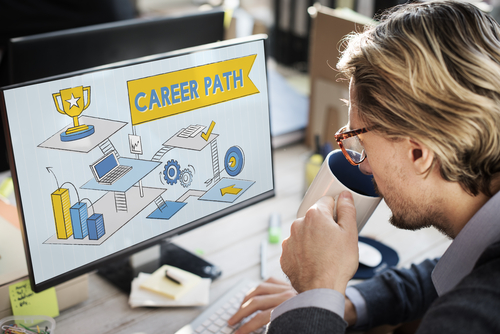 Associate Degree in Property Management Common Career Paths
Property Manager
A property manager spends their days interacting with tenants and providing direct reports to the owner of a rental unit or unit. They spend their time on various properties, including holiday cottages and apartment buildings.
Also, they need to arrange repairs for the unit's interior goods in addition to collecting rent and showing vacant units to potential renters. Their primary goal is to ensure that most homes are rented at the most feasible rental rates.
Average Annual Salary: $53,668
---
Community Association Manager
Community association managers are employed by an association's Board of Directors and work for both the Board and the residents. They manage many different kinds of communities, including homeowner organizations, resort communities, and condominium associations. The Board defines their duties within the community as a whole and may change depending on the management agreement and governing documents. However, their key duties include:
creating and carrying out budgets,
conducting site inspections,
respecting rules,
resolving conflicts,
delivering financial reports to Board Members, and
maintaining common areas.
Average Annual Salary: $60,670
---
Real Estate Administrator
A real estate administrator supervises the daily activities of real estate offices. As a real estate administrator, you must communicate with tenants and work together with property managers to ensure every property meets standards.
Your duties will primarily involve clerical labor and keeping track of crucial documents, so you'll need to acquire great communication and organizational skills if you want to thrive.
Average Annual Salary: $90,470
---
Assistant Property Manager
The duties of an assistant property manager, sometimes known as a property management specialist, include managing rental properties and attending to tenants' requirements. They are responsible for collecting payments and budgets, scheduling building upkeep, and researching and contacting possible renters.
Average Annual Salary: $41,252
Property Management Associations
BOMA International is one of the oldest associations in the real estate industry. This association covers building management and operations, development, leasing, operating expenses, energy consumption patterns, local and federal building rules, legislation, occupancy figures, technology advancements, and other industry trends.
This association has over 16,000 members, including building owners, managers, developers, leasing experts, asset managers, and more.
BOMA offers professional development programs. Through legislative advocacy, it also defends the rights of its members. Additional membership benefits include access to industry benchmark studies and savings on trade publications, seminars, and events.
IREM is a global association of residential and commercial property managers committed to advancing moral business conduct, enhancing the value of investment real estate, and promoting superior management through knowledge exchange. IREM helps members with training, professional growth, and collaboration during every career step.
IREM members can become certified in various fields, such as residential management (ARM) and property management (CPM). Both are intended to help you grow your career while displaying your dedication to best practices in property management. Members also get all IREM programs and services for free or at a reduced cost.
NAA is a prominent voice in the rental housing sector. The Independent Rental Owner (IRO) program from NAA is designed especially for people who own or oversee rental properties. These are frequent owners with smaller portfolios who have invested their money in the property and are actively involved in management.
Members of the NAA receive access to exclusive training, publications, and discounts. You can access webinars, credentials, and resources tailored to your industry as an IRO member. The topics covered range from hiring practices and fair housing issues to bed bugs and rent rises.
NAR, the biggest trade organization in the US, provides various educational resources, including professional development, advanced research and statistics, training, certifications, continuing education, and more. Their leadership upholds a strong code of conduct, which serves as their guide as they fight for social and political issues that are significant to their members and progress the real estate sector.
NARPM is a professional association for those working in residential real estate. NARPM is represented by more than 6,000 real estate brokers, agents, managers, and staff.
Numerous membership perks, including mentoring, discount programs, and educational opportunities, are available to NARPM members. Members can obtain nationally recognized qualifications for jobs ranging from management and maintenance to bookkeeping and support.
Additionally, regional chapters provide more intimate gatherings at the state level to facilitate networking, participation, and access to association resources.

Frequently Asked Questions
How much does becoming a Certified Property Manager cost?

To become a CPM, you must pay a $210 application fee to the Institute of Real Estate Management. You must also be an Institute member in good standing and pay your yearly dues to be considered. You may also be accountable for paying the chapter dues.
Do I need a license to work as a Property Manager?

Check with the state where you work first because they set out the criteria. You might not require a license if you aren't engaging in real estate transactions like sales. If your state informs you that you do, you must determine the kind of license you'll need. For instance, you might require a real estate brokerage license or property management.
Do I need a license to operate my own Property Management company?

Your state's regulations also play a role in this. There may be restrictions on how many properties you can manage without a license, even if some states permit you to manage a small number of properties without one.

Knowing the regulations is essential because they could differ between a sole property manager and a property management firm.
What are Property Management certifications?

Property managers can prove their expertise in the field by obtaining certificates in property management. Professionals in property management with qualifications are typically better equipped than their counterparts. Professional associations and accredited educational institutions often provide these credentials, such as:

Certified Professional Manager (CPM)
Certified Residential Manager (CRM)
Certified Property Manager Specialist (CPS)
Certified Apartment Manager (CAM)
Certified Apartment Association Manager (CAAM)
Certified Property Management Associate (CPM Associate)
Certified Property Management Representative (CPR)
Certified Apartment Owner Manager (CAOM)
IREM Accredited Commercial Manager (ACoM)
Destination Management Certified Professional
Certified Facility Manager (CFM)
Why are people becoming Community Association Managers?

One can make a comfortable living lifestyle by being a community association manager. According to the Bureau of Labor Statistics, the field is expected to grow by 5% from 2022 to 2032. While this number may seem small and slow, there will be 23,400 employment openings. 
---
In Conclusion
Property managers play important roles in the real estate industry because they collaborate with property owners and tenants to keep everything under control and organized. Property owners frequently have other commitments that prevent them from taking care of their property.
Therefore, property managers intervene to ensure the property is maintained in good shape and makes a healthy profit over time.
You can take a step toward success as a property manager by obtaining an associate's degree in the field. Given the competitive sector, many students will continue to a four-year university to complete their bachelor's degrees. This education level makes it possible to find additional employment opportunities with higher income.
Property managers can work in various environments and do various tasks after earning their associate's degree. Good people skills are crucial for professional success in this industry.
---
Additional Resources: