Find Your Perfect School
Premium Schools is an advertising-supported site. Featured or trusted partner programs and all school search, finder, or match results are for schools that compensate us. This compensation does not influence our school rankings, resource guides, or other editorially-independent information published on this site.
Here's an excellent reason to earn your online Associate in Sports Management degree… With over $512.14 billion net worth and one of the fastest-growing industries in the Bureau of Labor Statistics, the global sports industry is a massive business. Does that necessitate sports management personnel? Yes, it does!
These billions, however, are not just because of athletes alone; sports organizations need business-savvy professionals just as they need athletes.
If you've been a sports enthusiast your whole life, have an eye for business development, and have excellent strategic planning, consider finding a career in sports management.
A sports management program at the associate level will provide you with the fundamental knowledge and skills you need to land a long-term career. An online degree will be more beneficial to people who don't have the time or means to study on campus.
As a billion-dollar industry, enter the sports management field today!
Quick audio summary:
---
Quick Summarization:
Online associate degrees in Sports Management are excellent options for students who are super busy with their current careers and lifestyle. Students develop skills in generating tactics, sports marketing, and managing other people, including sports teams and organizations.
While an associate degree is enough for entry-level positions, most schools will encourage you to pursue a bachelor's degree in a sport management program. Some online sports management programs offer an accelerated curriculum for students eager to continue to a bachelor's degree.
---
Use These Quick Links To Explore The Top Schools Easily:
Methodology
An online Associate in Sports Management degree prepares students for bachelor's programs while also opening doors to various careers! Choose an outstanding program that boasts these features:
Delivered as 100% distance learning classes or in a blended learning format to provide students a convenient way to complete the associate's program,
Features the fundamental principles of business, management, and marketing as it pertains to the sports industry, emphasizing specific skills in sports medicine, athletic training, wellness coaching, athletic scouting, sports marketing, and public relations,
Runs Transfer Path programs that provide a way for students to easily pursue a bachelor's degree in Sports Management or a related discipline,
Taught by experienced teaching personnel known for their expertise in sports management,
Promotes associate's degree affordability thru financial assistance programs, scholarships, and grants,
Officially accredited by academic organizations that establish the standards of instruction at the associate's degree level,
Recognized by associations and groups that promote sports management as an academic discipline and advance the sports industry
Take a peek at our ranking process by visiting our Methodology page.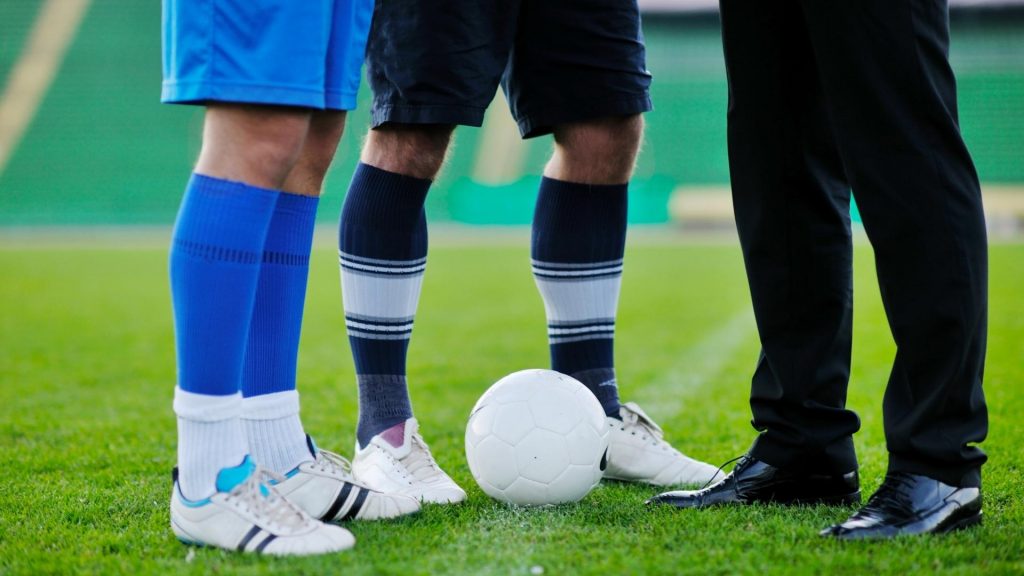 8 Best Online Associates in Sports Management Degrees
Monroe College
The School of Accounting and Business at Monroe College offers an online Associate's Degree in Sports Management for students who have been wanting to play a role in sports development and athletic administration. This online degree program develops students' skills and knowledge about sports management through comprehensive online courses. Students can apply for entry-level positions upon graduation.
This online 60-credit sports management degree includes courses in:
Introduction to Sport Management & Sport Marketing
Legal Aspects of Sports
Business Ethics of Sports
Sport Psychology
Upon completion of the online courses, students can participate in an internship in some of the state's popular organizations and places, including Yankee Stadium, Madison Square Garden, Mosholu Montefiore Community Center, Monroe College, JB Cruise & Tours, Inc., and Walt Disney World.
These internship opportunities will help you build networks, which will be helpful when applying for jobs. Online students can also join Monroe's Sports Business Club, represent the school during off-campus trips, participate in job fairs, guest lectures, mock interviews, and other activities that will enhance their knowledge and skills about sports management.
---
Waldorf University
Waldorf University offers an online Associate of Arts in Sport Management designed for students who plan to pursue a bachelor's degree in fields that emphasize sports management. Waldorf University also offers an online bachelor's degree in sports management that allows graduates from the associate's degree transfer credits, which will save them time and money earning a higher education.
This online associate in sports management degree is taught by sports management professionals that will help you gain solid foundational knowledge about sports management, including how to manage sports teams and business organizations.
This online 60-credit sport management degree includes courses in:
Sociology of Sport
Sport Public Relations and Promotions
Sport Facilities
Sports Administration
Sports Legal Liability and Risk Management
Online scholarship opportunities include Atlanta Fire Rescue Foundation Scholarship, Scholarships America, Hero Behind The Hero Scholarship, Family Focused Scholarship, and Warrior Reach Scholarship.
---
Seminole State College of Florida
Seminole State College of Florida has an online Sports Management Pathway Associate in Arts that serves as the two years of a bachelor's degree in sports management. Students can expect to pay low tuition for foundational business courses and specialized sports courses that will help them make a lifelong career in the athletics industry.
Although some additional courses might be necessary, students enrolling in this two-year degree program can lay a solid basis for earning their bachelor's degree in business, management, sports marketing, and other fields.
Program courses include:
Principles of Management
Principles of Marketing
Introduction to Sport Management Theory and Practice
Financial Management Applications in Sport
Legal Issues in Sport
Graduates will be able to identify reasons that affected the sports industry's uprise and downfall throughout history. Students will also be doing simulations and projects about sports management, including sports event planning, marketing, staffing, scheduling, and hosting to later use in the professional field.
Students needing financial aid can apply for the FAFSA application during enrollment.
---
Dean College
Dean College offers an online Associate in Sports Management that gives students a solid background through a series of online classes and hands-on learning. This online sports management degree is focused on preparing students for a bachelor's degree in business and sports management, including exploring topics about science and the social impact of sport.
59-credit sports management courses that include classes in:
Introduction to Sport Management
Sports Venue and Sports Facility Management
Principles of Finance and Budgeting
Business Policy and Strategic Management
Sports Tourism Management
Sport Law
Dean College requires its sports management students to complete internships in one of the school's pre-approved organizations to demonstrate and enhance their skills and knowledge learned in online classes.
A sport management degree program provides internship opportunities that serve as a student's way of creating a vast network and applying their leadership skills, which will help them land a job immediately upon graduation if they don't have plans to transfer to a bachelor's degree program.
---
Northcentral Technical College
Northcentral Technical College offers an online Associate in Sports and Recreation Management that helps students understand sports governance and use industry-specific technological tools for recreation management.
This online degree in sports management prepares students for the vast leisure service industry, allowing them to work in sports and all types of recreation and hospitality management entry-level positions. Students will complete general education courses and courses that deep-dive into different operational perspectives.
This 63-credit associate degree program includes courses in:
Exploring Team Sports in the US
Marketing Principles
Exploring Hospitality And Recreation
Hospitality And Recreational Law
Recreation Administration
While students can complete the major courses 100% online, they still need to participate in internships designed for recreation specialists. You can use this internship as an experience when you enter the professional field.
If you become a sports management professional, you can use your knowledge about indoor and outdoor activities to devise a way to motivate your athlete or even generate business ideas that link sports and recreation.
---
Northampton Community College
Northampton Community College's Associate of Arts in Sport Management is a hybrid program that tests students' abilities to become future sports management professionals. Students are prepared for careers in the international sports sector through the sports management curriculum.
The associate degree curriculum investigates how sport affects culture and business through practical, real-world case studies and internships.
This is a 62-63 credits associate degree that includes courses in:
Introduction to Sport Management
Facility Management & Event Management and Planning
Sport Sales & Revenue Production
Sport Marketing
Sport Finance
Students need to complete sports management practice to graduate. This coursework will give students a more detailed introduction to the sports industry through participating in organized field experience assisted by athletic directors and sports professionals.
This includes attending activities and visiting sites, such as college recreation programs, athletic programs, sports facilities, sports businesses, and engaging with amateur athletic organizations and professional sports teams.
---
Shorter University
Shorter University offers an online Associate of Science in Sports Management that helps students better understand how sports evolved through the years, which will give them ideas for becoming better sports management professionals.
This online associate degree is the two years of a BBA in sports management. Shorts also offers a unique learning format called "Finish in Four," which allows students to finish 2 degrees (bachelor's and master's) in four years.
This is a 60-credit program that includes courses in:
Online & Adult Education
Principles of Macroeconomics
Introduction to Sport Management
Sport Administration
Contemporary Issues in Sport
Sport Psychology
Shorter University provides the most vibrant student life on the list. Online students can attend job fairs, school parties, and career development workshops. The university's job fair is held every spring that involves several businesses that hire graduates and students on the spot. This activity has helped students find relevant connections and jobs.
---
University of Northwestern Ohio
University of Northwestern Ohio's Associate of Applied Business in Sports Management is an online degree with coursework that students can custom-tailor to fit their future educational goals. Students transferring to four-year universities will be guided by the school's academic counselor to choose courses and sequences that will allow them to finish the associate degree faster and transfer more credit hours to the bachelor's degree program.
Unlike other degrees, this associate degree takes longer to finish, considering that it requires students to complete 108-credit hours.
Courses include:
Sport Law
Sports Management
Facility and Event Management
History of Sport in the United States
Sport Psychology
Online students will be given the same financial aid opportunities as on-campus students. Additionally, online students can access the school's facilities and join on-campus sports marketing and management activities. Students must demonstrate their knowledge and skills in the field before graduation through a series of internships and capstone projects.
University of Northwestern Ohio's Sports Marketing and Management program is an excellent option for individuals who love sports. The University of Northern Ohio offers both Associate's and Bachelor's degrees that emphasize management, business, and leadership skills.
Upon graduating from UNOH, students can work with athletes at all levels, manage sports within community programs, and work within the sports industry's corporate sector. It is possible to pursue various career paths, including marketing, sales, accounting, ticketing, financial operations of sporting events or programs at local and national levels, promotions, sponsorship programs, facility management, and media relations.
---
What You Should Know
Most online associate degrees in sports management don't require standardized test scores. Instead, programs will require a high school diploma or an equivalent. Some colleges, especially pathway programs, may require a certain GPA from high school.
Online programs are strict with technological requirements to ensure that students can attend online classes and submit assignments without interruptions. The programs listed above require their students to have a current operating system, web browser, and word processing software. Students who fail to show proof of updated software may not be given a chance to enroll in the program.
An online associate's degree in sports management combines business courses with English, IT, science, and humanities courses. You learn important information that will help you become ready for an entry-level career as you study marketing, finance, accounting, and related topics through the lens of the sports industry.
Along with group projects and presentations, lecture classes also feature individual tasks and evaluations. And since the sports management sector is very competitive, most degrees will require the completion of an internship or other practical requirements.
Online degree completion demands diligence, initiative, and commitment. The learning experience is improved by active participation in an online associate's program in sports management, which connects you with both peers and teachers.
Online Associate Degree in Sports Management Common Courses
Introduction to Sport Management
This course presents an overview of the sports industry while introducing them to the fundamental information and skill sets needed by sports managers to address business problems in the sports sector. This course will also discuss career alternatives in the sports business and job preparation. This will identify the skills that sports managers must have.
Sport Psychology
This course studies how people react during physical activity and sport. This will also develop students' knowledge in the practical application of tactics for performance improvement. Students will look into how people behave in settings related to sports and fitness.
Sport Law
The focus of this course, which examines various legal issues affecting the professional sports industries, is on antitrust, contracts, labor, legislation governing private associations, legislation governing athlete agents and their obligations to act ethically, intellectual property law, and issues relating to sports broadcasting.
Sports Management
This course teaches students the key concepts behind effective sports/event planning and management. This includes risk management, venue management, accounting, and financial planning, stakeholder management, planning and creating the environment, sponsorships, promotion, and atmosphere.
Sport Marketing
This course features the fundamental ideas of sports marketing, including marketing concepts, consumer behavior, the marketing mix, strategic planning, market segmentation, positioning, and the creation of an extensive marketing plan.
Sport Finance
The significance of finance and accounting theory within the sports sector is covered in this course. Students will learn about factors that affect the financial globe and then apply those factors to the sports business environment.
Sport Public Relations and Promotions
This course examines the cutting-edge methods and events that are utilized for advertising sporting events. Some discussion points include brand awareness, message recall, media management, and an analysis of the primary news media.
Ethics of Sports
This course aims to promote and develop critical thinking abilities, teach and comprehend the philosophical and ethical foundations of sport, and enhance written and verbal communication abilities.
Sport Sales
The core duties of creating, implementing, and managing sports sponsorship through sales and promotion are the emphasis of this course. This course will demonstrate how to use e-commerce as a promotional tool in sports and how to promote sports events by sharing real-world examples.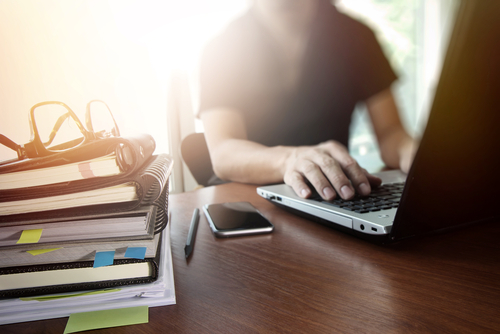 Associate in Sport Management Common Career Paths
Sports Agent
Sports agents are well-known business people who negotiate sponsorship and contract terms on behalf of their players. Numerous prosperous agents have legal backgrounds in contracts or transitioned into the industry from jobs as sportsmen or sports executives.
Programs in sports management are increasingly adjusting their curricula to reflect the particular knowledge and negotiating skills that successful agents need.
Annual Average Salary: $51,155
---
Event Sales Associate
Even sales associates are responsible for preventing empty seats during games. Sales representatives for events will use all available channels to guarantee that every event has a healthy turnout. More than merely providing good customer service, the goal is to attract new clients.
Average Annual Salary: $46,983
---
Facilities Manager
The position of facilities manager involves a variety of duties, including renting out spaces for special events, security, working with contractors for food services, construction and remodeling, and ensuring that staff members from all departments communicate with one another.
They must be aware of all activities inside their venue and any activities elsewhere that can impact operations.
Average Annual Salary: $69,698
---
Corporate Wellness Professional
Corporate wellness is creating activities or programs to improve employees' physical and mental health and their workplace morale. Corporate wellness professionals are employed by several organizations, including large corporations, school districts, investment firms, etc.
They will be creating presentations for the business, planning events, and creating employee health plans.
Average Annual Salary: $64,442
---
Sports Marketing Specialist
Just like other products, sports have a distinct fanbase. There's no one specific marketing strategy that works for everything. Great sports marketers are aware of this and will utilize their imagination to identify the best marketing platforms for each event. They won't only appeal to a team's loyal following.
They will focus on weak points in a franchise's marketing strategy before using conventional and modern methods to reach a wider audience.
Average Annual Salary: $54,342
---
Sports Event Coordinator
Sports event planners plan out even the smallest things in advance, including setting up security for both participants and spectators, developing emergency plans, managing event promotion, setting up lodging and transportation for teams and their staff, and collaborating with vendors.
To ensure that a sporting event is as thrilling for a television audience as it is for a live one, they must also step back and consider the big picture.
Average Annual Salary: $55,692
---
Statistician
Traditional methods of statistical tracking have been enhanced by the digital age, leading to the creation of entire departments devoted to the advanced analysis of statistical data. Combining sports management training with a statistics-focused mathematics degree can qualify you for this sector if you enjoy sports statistics and have a talent for numbers.
Average Annual Salary: $89,623
Essential Skills for Sport Management
Communication
Regardless of what job you have or plan on having, you need practical communication skills. Without it, everything will fall apart and impede productivity by creating misunderstandings among teams. You can't possibly build successful connections with investors and other stakeholders without it.
You should have excellent verbal and writing communication skills whether you already work in the sports business or want to start. This is especially true when handling the public image of a team or brand. This can entail fixing any problems with contract discussions or endorsement chances and creating the essential connections to make these possible in the first place.
People management
As someone in sports management, you are expected to work with other people daily. Most of these people will be unfamiliar to you and come from different work backgrounds.
To become an effective sports manager, you must use your interpersonal skills to ensure that everyone completes assignments on time and meets the high standard to satisfy all stakeholders. You also need people skills to communicate with your subordinates to avoid conflicts.
Time management
A lot can happen in sporting organizations on any given day. You need to work efficiently and effectively, which calls for exceptional organization and time management skills. You're in charge of ensuring that employees are where they're supposed to be to make end users happy.
You may even have to take on jobs outside the purview of your employment because you'll need to finish several tasks simultaneously. Management teams need individuals fully committed to the task at hand to succeed. You need to show that you can do jobs quickly and prioritize them as necessary.
Analytical
The truth is that careers in sports management are constantly looking for methods to provide your company with a competitive edge. You must be able to analyze the data in front of you and spot various trends. Talented individuals who like questioning the status quo are the lifeblood of innovative enterprises.
Entrepreneurial
Having an entrepreneurial attitude and being willing to challenge the status quo, be curious, and see change as a way to open up new prospects for growth are necessary for careers in sports business and management. In highly competitive industries like sports, having the capacity to take calculated risks and manage the risk assessment process is crucial.
Creativity
The field of marketing is fundamentally innovative and dynamic. You must stay current on the most effective techniques for visual composition, social media management, SEO, customer relationship management, and contract negotiation to support the growth of your business. You should also be aware of the trends affecting the sports industry.
You can transform these problems into novel and intriguing campaigns by developing your creativity. You'll be able to experiment with methods for engaging your audience and reinvigorate messages that have gotten stale, thanks to new technology and tactics.
Sport Management Professional Organizations
Thousand of people working in college sports are members of CoSIDA. Numerous members work in public relations for college sports as well as media relations and communications. The group includes professionals at all professional levels, and its goal is to support the professional growth of PR and communication specialists at all academic levels.
Students and professionals in recreation, leisure, and sports make up this association. It aims to promote scholarly writing, professional growth, and sports management research.
With Student Representatives on their Executive Board, it aims to involve students. Every year, the student representatives plan activities for their annual conference so that the other students who attend can hone their networking abilities with coaches and managers from the professional sports industry.
Additionally, they have a job board where academic sports management positions are listed.
NACDA provides members with networking opportunities, sports management and management/leadership training, and a special internship program for students. They offer courses, seminars, and clinics for members seeking fresh perspectives or opportunities to network.
Additionally, it hosts an annual convention that examines current problems in athletic administration and offers engaging workshops for professionals at all levels.
SMA aims to develop fruitful relationships between scholars, professionals, and students in sports marketing and management. It is a nonprofit organization that offers classes and programs to help people grow their careers and increase their understanding of sports marketing through networking, professional development opportunities, and marketing methods.
This organization empowers women in jobs in athletic administration. They try to offer networking opportunities, mentoring relationships, and educational programs. In addition to a symposium that focuses on recent graduates and women who want to pursue successful sporting careers, they provide four leadership development programs.
---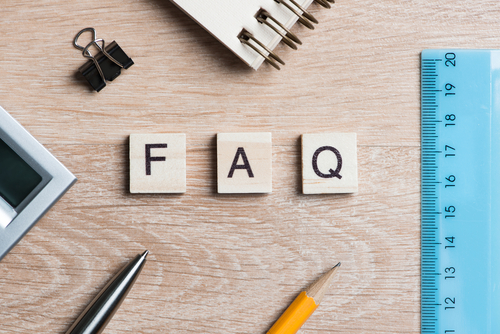 Frequently Asked Questions
Is an online Sports Management degree worth it?
Obtaining a sports management degree is worth it if you mix it with hard work and dedication. An online degree in sports management can pave the way for a gratifying career as the head of a non-profit sports league, a successful career as a representative for an athletic firm, a sports facility, a sports organization, or many other rewarding careers in the sports management industry.
Is Sports Management a growing field?
It is anticipated that employment in the entertainment and sports industries will increase by 13% between 2021 and 2031. The predicted growth in employment is 106,200. Students interested in becoming a professional sport manager can look forward to a lucrative career with experience, dedication, and hard work.
Is there a difference between Sports Management and Sports Administration?
These words are interchangeable in higher education programs for degrees that prepare professionals to manage within sports organizations and programs. Students in these academic programs gain leadership skills by applying sociocultural theory, general business theory, leadership theory, management theory, and management theory to sport-specific circumstances.
What professions may I pursue if I study Sports Management?
Sports Management is a broad term that covers a wide range of positions. Your hobbies and prior experiences will determine the field you're best suited for. It should go without saying that your chances of landing the job you want will increase as you work more and gather related experience. Sport management professionals earn a lucrative living!
Are there any Certifications in Sports Management?
Yes, there are certifications in sports management. While these are not necessary, obtaining one can make you more competitive. Here are some of the most popular sports management certifications and professional sports organizations:
Why is Sports Management a good Associate degree choice?
In the US, plenty of business administration and management degrees are available. But if you're going to participate in sports-related industries and organizations, a sports management associate degree should be your cup of tea. In addition, you might find yourself working for a school's sports department, which is quite different from working for a business. It might make sense to earn a degree in sports management because it is a unique field that requires special knowledge you won't have access to through another degree program.
Are Sports Management Majors difficult?
Sports management is often viewed as an easy major because it emphasizes humanities, education, and people management. Thankfully, it doesn't come with many math or hard science courses. Despite its apparent ease, sports management is unlikely to be a good fit for those without a passion for sports.
Those passionate about sports, in general, will likely enjoy courses focusing on the industry's business aspects more than those just seeking easy courses in this field. Sports management associate degrees are a great way to begin your career in the field.
---
Key Points to Ponder
Sports Management requires passion and dedication to succeed. Being competitive and having a solid work ethic will set you apart. You'll learn business and management skills as well.
Since many employers in the business require travel and long hours at odd hours, professionals in this field should be flexible and have a friendly disposition.
A sports management degree program provides graduates with many job opportunities, and the associate program, in particular, is a great stepping stone to bigger and better academic achievements.
Through a sports management program, you can focus on facilities management, intercollegiate and professional athletics, business skills, business communication, and business principles, along with sports ethics, sports science, sports psychology, sport operations, sports medicine, and managing professional athletics… plus more!
Can you obtain a degree through a distance learning program? Yes, online sports management degrees at the associate level can be quickly earned through the convenience of an online program.
Are you interested in sport and recreation management? Start your career with an associate degree in this field and become a leader as a Sports Manager!
---
Before you go, check these out, too: