Find Your Perfect School
Premium Schools is an advertising-supported site. Featured or trusted partner programs and all school search, finder, or match results are for schools that compensate us. This compensation does not influence our school rankings, resource guides, or other editorially-independent information published on this site.
A bachelor's degree in Education is one of today's most in-demand degrees over the world. An education degree is a notable field that provides fulfilling and rewarding career opportunities. Essentially, a bachelor's degree in education leads to a teaching career where graduates become a part of a community that promotes positive growth.
Recent information from the Bureau of Labor Statistics shows the alarming shortage of professional teachers across the US. Consequently, the need for teachers, especially elementary school teachers, is continuously on the rise. The same goes for middle school teachers, special education professionals, and high school teachers. There is a staggering demand for these professionals in the coming years.
Because a teaching license is required to be eligible to practice in the field, a bachelor's degree in education is essential. An Education degree requires holistic and immersive coursework where programs focus on a vast field of areas, including child development, curriculum development, educational policy and law, educational psychology, instructional technology, and social justice.
Education degree programs also have popular specializations. These include Reading, Mathematics, Special Education, Foreign Language, Music, and Art. Education students are also required to complete a pre-approved teaching practicum to graduate.
---
Additional Resources:
---
Quick Summarization
Earning a bachelor's degree in Education is a must, especially for those who aspire to teach. This program will provide students with a broad education in liberal arts, plus a firm and solid foundation of teaching knowledge and expertise. During a student's undergraduate year, they will have many general Education courses and large lecture classes during the first two years of the program. From there, they will specialize in upper-level education classes.
In general, all education degree programs hold accreditation from either a regional accrediting agency or a professional one like the Council for the Accreditation of Education Preparation (CAEP).
Depending on the school, a Bachelor's in Education degree may have variations in one coursework from another. But for the most part, one can complete their general education classes and liberal arts program during the first two years in the program, and more concentration in the final years.
Methodology
Each online Bachelor's in Education degree online on our list was selected based on several attributes:
Delivered in a flexible arrangement through a 100% online or blended learning format,
Features collaborative and practical courses and presentations, on top of online theory coursework using the latest teaching techniques and student teaching placement,
Prepares students for the teaching profession or a master's degree program should they decide to enhance their academic credentials,
May offer a fast-track option to accommodate adult learners seeking to complete their degree fast,
Taught by professors with relevant experience in the field of education, ranging from early childhood education to adult education: some instructors focus on elementary education degree programs and childhood development, and some are middle school teachers or higher education professors,
Offers affordable and cost-effective financial aid options like scholarships, grants, and military discounts,
Regionally accredited by the relevant colleges and schools commission or agency,
Constantly gains positive reviews from industry organizations.
Visit our Methodology page for details.
---
10 of the Best Schools with Online Bachelor's in Education
Regis University
Regis University is a Jesuit Catholic school in Colorado that offers more than 130 degrees through five colleges in a variety of subjects, including liberal arts, education, nursing, business, and technology delivered on-campus and online. The school seeks to build a more humane and just world through transformative education at the frontiers of reason, faith, and culture.
For those who are looking to take their very big step in a career as a licensed teacher, Regis University offers an online Bachelor's in Elementary Education that qualifies fresh graduates to practice their being educators right after completing the program.
This is an accelerated elementary education degree program that equips students with their initial teacher licensure so they can serve as teachers immediately.
Like most online education degrees, this program is offered on multiple key dates: January, March, May, July, August, and October.
Students are given the chance to choose where they want to be placed in their field experience. The school has partnered with multiple schools across the state for students to complete their student teaching experience.
Students will complete their BA and teaching licensure concurrently. After they complete their field hours in a partner Colorado school, and upon finishing their student teaching, students are qualified to apply for licensure in Colorado via the Colorado Department of Education with the school's recommendation.
Those who want to enroll for dual licensure can do so by completing at least 123 credits. They can then apply for dual enrollment in both elementary and special education degrees.
Focusing on inclusion, the dual degree delves into teaching subjects to students of all ability levels and includes special education and strategies in classroom management.
This program is 123 credits at $515 per credit hour. Financial aid options are also available.
Regis University received regional accreditation from the Higher Learning Commission.
---
Liberty University
Liberty University is a Christian private university in Virginia with 15 colleges offering programs in various fields such as counseling, education, religion, aviation, business, law, and many more. This liberal arts institution is one of the biggest non-profit private schools in the US by total student enrollment.
Liberty University's 100% online Bachelor of Education in Elementary Education is just one of only a few like it in the entire US. This is also the only 100% online program that awards students a teacher licensure in Virginia.
Through this teaching degree online, students will complete the student teaching, core competencies, and practicum requirements needed to earn a Virginia teaching license.
All the courses offered are 100% online and are approved by the Virginia Department of Education.
This is a unique licensure track with hands-on experience through practicums and student teaching in schools near the students so they will experience applying teaching theories realistically.
This online program is handled by dedicated and passionate professors at Liberty University in a biblical worldview. They have years of elementary school experience and will help students how they can easily integrate faith into the profession.
In this online teaching degree, students will develop the best practices and teaching skills needed to build an effective and safe learning environment for children.
This online teaching degree program will thoroughly discuss contemporary educational theories, as well as the latest teaching strategies thru games and interaction methods so children will engage with new concepts and have their foundational life skills re-enforced.
With this online bachelor's degree, students will be equipped enough to find roles as licensed elementary school teachers, elementary curriculum coordinators, private school teachers, or K-12 education consultants.
Liberty University's School of Education has met the standards set by the CAEP-Council for the Accreditation of Educator Preparation. Liberty was regional accreditation by the SACSCOC-Southern Association of Colleges & Schools Commission on Colleges.
---
Walden University
Walden University is a private online school headquartered in Minneapolis, Minnesota. This for-profit university is one of the leading online schools in the country, accommodating students from over 145 countries. With at least 100 degree and certificate programs and over 260 specializations and concentrations, this school is a perfect choice for students looking for an online program.
Walden University offers two majors in their bachelor's degree in Education: the Bachelor of Science in Early Childhood Education, and the BS in Elementary Education (Teacher Licensure). For students who wish to make a positive impact on the lives of young students, the online bachelor's in elementary education is the perfect option.
In this online bachelor's in education degree, students are prepared to become licensed teachers who can make a huge impact on the lives of students every day.
The school is packed with experienced and highly engaged faculty that can easily connect with, train, and support students as they slowly build their respective curriculum and instruction design skills.
In this elementary education curriculum, students will practice their skills through the school's interactive avatar simulations. Aspiring teachers also learn how to support the development of their social-emotional and academic skills.
Walden's elementary education BS program is designed to prepare online students to become elementary school teachers in both private and public school settings.
This teacher preparation program is 181 quarter credits. Students are allowed to transfer up to 105 credits, and at least 66 credits should be completed at Walden.
Students are qualified to receive five tuition-free credits for every three paid five-credit courses that they complete. Students also have the chance to receive a $1500 tuition grant.
Walden University is a Higher Learning Commission-approved institution.
---
Grand Canyon University
Grand Canyon University, located in Phoenix, Arizona, was the world's largest Christian university in 2019. This private for-profit university offers more than 300 programs from nine distinct colleges. GCU also offers a variety of accredited degree programs online designed for working professionals who are looking into possible career advancement.
GCU's online education provides a faith-integrated curriculum so students will receive a well-rounded education. One of its numerous online programs is the Bachelor's Degree in Educational Studies designed to prepare students to work toward a brighter future by influencing educational laws, policies, and curricula.
Upon completion of this distance learning program, students will gain solid foundational knowledge and the capacity to reflect and critically think about the world around them.
This online degree program has a rigorous curriculum that will guide students in studying ethical issues in the educational arena through a Christian perspective. This program will also strongly emphasize servant leadership.
While this online program does not lead to teaching licensure, this will still provide students with an indispensable foundation of knowledge of the education profession.
Students in this online educational studies program will develop a solid understanding of different core areas so they will develop a well-rounded outlook on teaching practices in alternative learning environments. These core courses include:
Educational Psychology
Early Childhood and Adolescent Literacy
Communications
Classroom Management
Diversity in the Classroom
Leadership Planning
Instructional Technology
Legal Compliance
Students in this online teaching program must complete 120 credits, including 24 to 30 open electives and 56 major-specific credits.
Grand Canyon University is Higher Learning Commission-accredited. The College of Education is also accredited by the AAQEP (Association for Advancing Quality in Educator Preparation).
---
Regent University
Regent University is a top-ranking Christian institution that offers graduate and undergraduate degrees online and on-campus in Virginia Beach, Virginia. The school offers associate, bachelor's, master's, and doctoral degrees in more than 70 courses of study.
Regent University provides its students with a comfortable work-life balance that allows them to stand out in the field of education. Through the school's College of Arts and Science, the university delivers the online Bachelor of Science in Professional Studies- Teacher Education program.
·This online program (also offered on campus) equips students with the knowledge and teaching methods on how to engage with learners at different stages of development.
Through this online bachelor program, every online student will gain an interdisciplinary foundation in communication and leadership, and learn more about assessment techniques, instructional methods, and explore classroom management.
For those who can qualify, this program has a fast-track option where students can apply their existing military and college credits toward the degree.
Like most online teaching degrees, this one from Regent University is handled by industry experts. The courses are presented from a Christian perspective, too.
Regent University offers several financial aid and scholarship opportunities, including honors college scholarships, academic merit scholarships, and more.
Career opportunities following completion of this program include teaching, classroom assistant, corporate training and development, or education office administration.
Regent University is SACSCOC-accredited.
---
Prescott College
Prescott College is a private college that offers hands-on and real-world learning to prepare students for leadership roles in creating a more sustainable world. The school provides an education spanning across areas of study and brings knowledge from various fields through its 14 bachelor's degrees delivered on campus and online.
Prescott College offers a Bachelor of Arts in Education: Elementary Education degree program delivered 100% online. This online teaching degree program will prepare students to teach in various K-8 classroom settings through Program Learning Outcomes.
Undergraduate students in this online degree will qualify to receive an Institutional Recommendation as certified teachers upon graduation and completion of the certification requirements.
Students in this online bachelor's degree program can accurately engage legal and historical contexts and political trends within their fields of study.
This online education program also helps students to efficiently design learner-based assessments and curricula in today's practice.
This bachelor's degree in education allows students to use differentiation strategies and evidence-based instructional methods to come up with transformative and relevant experiences in a variety of educational contexts.
This online bachelor program is 120 credits consisting of 60 lower-division credits and a minimum of 36 upper-division credits.
Prescott College is an HLC-approved college.
---
Western Governors University
Western Governors University is an affordable online institution that offers accredited and career-focused degrees at an accelerated pace. Students get to choose from more than 30 bachelor's, master's, post-baccalaureate, and endorsement-preparation programs in education, all delivered 100% online.
For those who wish to obtain a teaching certification or a teaching license from a reputable school that promises academic excellence and superb student teaching experience, Western Governors University offers an online Bachelor in Elementary Education program.
This online elementary education program will provide students with the credentials and skills they need to care for and educate diverse learners.
This degree program prepares students for teacher licensure in any of the 50 states in the country, thus making it easier for students to obtain their teaching certification regardless of their location.
This online bachelor's in education with an elementary education specialization includes assessments and coursework, as well as preclinical experiences that include observation hours.
While students complete their online bachelor's degree, they will also obtain in-classroom experiences through the program's Demonstration Teaching component hosted by elementary teachers and supervised by a clinical supervisor.
This Elementary Education bachelor's degree is 100% online although there are some in-classroom requirements. Students can complete the courses independently.
Western Governors University is Northwest Commission on Colleges & Universities-accredited.
---
Ball State University
Located in Muncie, Indiana, and with two satellite locations in Indianapolis and Fishers, Ball State University is a public university that offers 120 majors and 100 graduate degree programs in seven academic colleges. According to the US News and World Report, this research institution is among one of the top 100 best public colleges and universities in the nation.
BSU has also established itself as one of the best online institutions for Education bachelor's degrees since the 1900s. This is why its online bachelor's degree in family and child: early childhood education is one of its top online programs where students will face very tough competition since the university will expect its students to meet its high standards of academic excellence.
This online education program is a perfect option for a budding early childhood educator.
This non-licensure online program provides students with a specific advantage in a variety of early childhood settings that no longer require a teaching license.
Students can choose any minor to finish this degree, including applied behavior analysis, early intervention, autism spectrum disorder, psychology of human development, early childhood special education, and many more.
Thru this distance learning program, students are prepared for a workplace where pre-K and Head Start teachers are required to have advanced degrees since this program specifically focuses on ages birth through five.
All the courses are handled by the school's nationally recognized Teacher College faculty.
The family and child bachelor's degree at BSU aligns with the standards set by the National Association for the Education of Young Children (NAEYC). It is also nationally accredited by the Council for the Accreditation of Educator Preparation (CAEP).
Ball State University holds regional accreditation by the Higher Learning Commission.
---
Appalachian State University
Appalachian State University was originally founded as a teachers' college back in 1899. This public university is located in Boone, North Carolina. The school is noted for its special combination of place and people. It is set in one of the most beautiful places in the country– the best setting to help students strengthen their academic focus, enhance their leadership skills, and discover their passions.
Students can choose from any of App State's more than 150 undergraduate and graduate majors delivered online and on campus. Among its top-rated undergraduate education programs include:
The online BS in Elementary Education at Appalachian State University is designed to prepare students to become teachers for kindergarten through grade six. Once the program is completed, students will earn a North Carolina teaching license so they become eligible to teach elementary school students.
This degree program gives a wealth of practice to its students- including multiple internships, field experiences, and service-learning opportunities before they can even start their student teaching experience.
App State's Bachelor of Science in Middle Grades Education program helps education majors instill the love of learning in their future middle school students. This curriculum strongly emphasizes academic preparation grounded in discipline studies, liberal arts tradition, and pedagogical studies.
Completing this program will prepare future middle school teachers for different careers in middle school education. This will lead them to a state teaching licensure in middle school education in North Carolina.
The online Bachelor's in Special Education degree will prepare students to become special education teachers to work with students with disabilities, including emotional/behavioral disorders, learning disabilities, autism, intellectual disabilities, and other disabilities. This General Curriculum K-12 concentration will prepare students to earn their general curriculum requirements for North Carolina public schools licensure.
Appalachian State University has been training and producing teachers for more than 100 years. Such Education programs are accredited by the National Council for Accreditation of Teacher Education.
The school is also Commission on Colleges of the Southern Association of Colleges and Schools approved.
---
Florida International University
Florida International University is a top public research university that has a diverse student body of more than 56,000 students. Recognized by the US News and World Report as one of the top 20 public universities across the nation, FIU has dozens of programs that are among the best in the US too.
FIU features 106 masters, 33 doctoral, and more than 50 special and certificate programs in 10 different schools and colleges. The school also offers online options, including its Bachelor of Science in Early Childhood Education distance learning degree program.
This bachelor's in education program is offered 100% online and focuses on the learning and development years of early childhood.
In this online bachelor's, students will address the overall development of the child. Students will learn about the language, cognitive, and emotional or social development of young children, as well as early and general education theories and practices.
While this program does not result in teacher certification, this will still prepare students for careers in child development, childcare, and early education for kids from birth to age 8.
This online curriculum includes courses on family engagement, classroom management, development and assessment techniques, children with special needs, literacy development, and cultural diversity.
This is a 120-credit program that costs $228.81 and $345.87 per credit hour for in-state and out-of-state students, respectively.
FIU is SACSCOC-approved.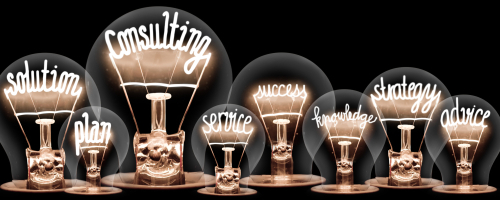 Top Careers You Can Pursue with Education Studies
Aside from teaching K-12, a degree in education studies opens your doors to different career paths in the field of education. A teaching degree, whether you go for online degree programs or stick to the traditional on-campus ones, will equip you with the competency relevant to any job.
Knowing your options will help you find the perfect job that will be best suited to your interests. Here are 5 of the best jobs you can pursue when you pursue a Bachelor's in Education degree.
Curriculum Specialist
Also known as a curriculum leaders or teacher leader, a curriculum specialist guides and collaborates with classroom teachers in their lesson planning. These education degree holders assess student performance and help edit classroom materials used accordingly.
Curriculum specialists are also qualified to develop new curricula like textbooks, workbooks, and lesson structures based on analysis of student data. The BLS says the occupation has a median pay of $63,740.
Education Consultant
An education consultant serves as a consultant in education-related matters. These consultants advise and train different members of the educational community on new technologies, student achievements, and classroom policies.
These consultants also conduct resource inventory, assess curricula, and monitor student and teacher performances, making sure everything is aligned with their goals. Education consultants also directly report to stakeholders and go over academic systems to promote set goals.
School and education consultants have a median pay of $60,520 per year. While this education career requires a master's degree for a professional to qualify, a bachelor's in education is a good start for this career.
Education Program Manager
An education program manager coordinates and looks after multiple projects within the educational program. These managers also allocate resources, report on a program's advancements, and choose team members. They also create and implement training and academic programs and supervise all aspects of a program, including looking after strategies for program scale and growth.
According to Indeed.com, education program managers take home $62,899.
Technical Education Teacher
A technical education teacher teaches vocational, occupational, technical, or career subjects to students in secondary education. Also called Family and Consumer Sciences Teachers (FACS Teachers), these education program degree holders also instruct students in groups or individually by using different teaching methods like discussions, lectures, and demonstrations.
With a median pay of $61,160 per year, technical education teachers also establish and impose rules for procedures and behavior for maintaining order among students.
ESL Teacher
English as a second language (ESL) teachers work with English language students from whom English is not their main language. These teachers help students to become fluent in English, both in writing and speaking.
ESL teachers are also the ones responsible for creating and executing lessons, monitoring student progress, and testing their knowledge of the English language. They religiously keep track of the improvements of students and also create personalized plans for those with special requirements.
These Adult Education professionals have a median pay of $59,720.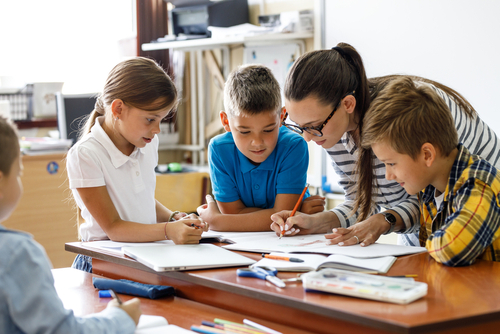 Specializations in Bachelor of Education Programs
Bachelor of Education programs are designed to prepare students for education and administrative careers in the field. However, students have the option to focus on a concentration area of instruction. Specializations in the field include:
Elementary Education
Education students will start specializing in elementary teaching programs during their junior year. This concentration is about 45-50 credits and is designed to prepare future elementary school teachers to teach elementary grades. Some of the classes include elementary school math, science, social studies, digital technologies, physical education, literacy, principles of elementary education, and teaching children with exceptionalities.
Special Education
A bachelor's program in education with a concentration in special education will include 45-60 credits of classes, including educational psychology, child assessment, behavior, disabled student instruction, communication, and career development.
English Language Learners (ELL)
This specialization needs students to complete 40-50 credits. It includes courses like culture and diversity; linguistic theory; English listening, writing, reading, and speaking skills; second language development, and understanding and teaching the English language among others.
Early Childhood Education
This coursework includes 40-50 credits in instructional strategies, early childhood growth and development, young child exceptionalities, methods of teaching in the arts and music, assessment and evaluation in early childhood, and community and family engagement.
Reading
If you plan to become a reading specialist, a bachelor's degree in Education is your first step. When you specialize in reading, you will complete 40 credits in classes in the writing process, literacy instruction, management and assessment, literacy for culturally diverse learning, early literacy, and children's and young adult literature study.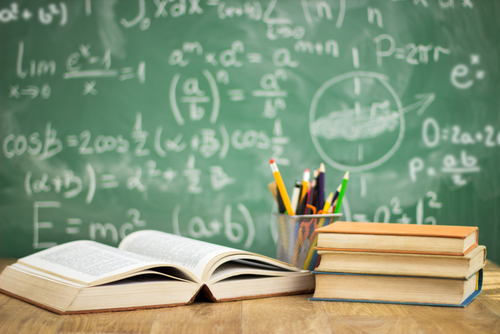 Frequently Asked Questions
How long does an online Bachelor's in Education program take?
A degree in education usually takes four to six years to complete, although the actual duration will depend on the school.
Should you match your degree specialization with the subjects you want to teach?
Yes, because this can significantly help you by the time you start your teaching career. If you want to master a subject, earning a master's degree will always be a wise move.
Why should you go for an online Education degree?
A degree in Education will lead to lucrative careers in teaching. Plus, the convenience and flexibility of distance learning make it even easier for working students to finish their degrees without attending classes physically.
Key Points to Ponder
An online Bachelor's in Education allows you to work at your pace and helps you save money and time because you can easily squeeze in your coursework when it works for you.
A bachelor's degree in Education is the starting point for future teachers. Although state licensing rules vary from every state, each has its own licensing parameters that teachers should follow.
You need to get a degree in Education to start your successful career in education! It also helps that you are knowledgeable about educational technology because it's important that you know how to communicate using technology.