Find Your Perfect School
Premium Schools is an advertising-supported site. Featured or trusted partner programs and all school search, finder, or match results are for schools that compensate us. This compensation does not influence our school rankings, resource guides, or other editorially-independent information published on this site.
An English degree helps students to develop the needed skills many employers in multiple industries look out for. From writing skills to good oral communication skills, leadership, problem-solving skills, analytical interpretation, and research, all these skills are very in-demand in various industries.
An online Bachelor's in English degree from an accredited institution will enhance and promote mastery in English communication, reading, writing, research, and critical thinking. Students will find out more about effective communication skills through written media and gain ample training in various areas, including composition, professional writing, and linguistics.
English majors normally pursue careers in public relations, business, journalism, marketing, education, and other related field. Others opt to continue to graduate school to earn a master's degree or Ph.D. in English so they can explore and advance the areas of law and education.
An online English degree concentration includes technical writing, communications, and literature. Those who specialize in literature can focus on specific authors, periods, and genres, too. There are also certain online English degree programs where students can specialize in the conceptual aspects of the English language to help improve the skills and knowledge of students to become better communicators or editors.
---
For more information, see: Best Online Bachelor's in English Language Learning
---
Quick Summarization
An online bachelor degree program in English allows students to customize their interests to a particular subfield like rhetoric, linguistics, or a literary genre. Online students can also take advantage of specializations that provide writing-intensive courses for future authors.
In an English degree online, the curriculum usually requires general education coursework in history, science, English, and mathematics. Although programs will vary by emphasis, common topics include contemporary literature, British literature, American literature, world literature, African American literature, nonfiction literature, and poetry. Other topics may also include theory and rhetoric, cultural commentary, and research.
Graduates of an English program may qualify for jobs related to editing, writing, teaching, research, and other media and communication occupations. Others opt to earn an advanced degree so they can gain a more competitive advantage in the field.
Methodology
In making this list of the 10 best online schools for a bachelor's degree in English, we took into account several factors that make a good and comprehensive degree program. The schools in the list are all accredited and feature high-quality program components, curriculum design, coursework, and specialization.
These important factors were considered for each online degree program:
Offered as a 100% online or hybrid program that uses collaborative support and learning through online resources, student help centers, close communication with faculty and advisors, and innovative technology,
May offer accelerated programs to allow students to earn a Bachelor of English degree in a shorter time,
May offer different concentrations within the English field, like literature, creative writing, law, communications, and public relations, among others,
Prepares students for a master's degree or the many career paths in various industries in the English field, including business, publishing, theater, as an educator, and more,
Facilitated thru a top-rated Learning Management System,
Taught by terminal English degree holders and English professionals,
Features financial aid opportunities for a more affordable college education,
Accredited by regional academic organizations and gained programmatic recognition, emphasizing adherence to academic standards established by such agencies.
Visit our Methodology page for more information.
---
Best Online Bachelor's in English Degree Programs
Saint Mary-of-the-Woods College
Saint Mary-of-the-Woods College is originally an all-women college. Today, this private Roman Catholic liberal arts college is now coeducational and is the oldest Catholic school in Indiana. Based in Indiana, SMWC offers more than 40 academic programs delivered on campus and online.
The Bachelor of Arts in English program at Saint Mary-of-the-Woods College is delivered 100% online. This online bachelor's degree is designed to expose students to the practical and creative strategies related to literature, together with an examination of how these strategies affect world cultures.
With this English degree, English majors will learn how to efficiently and creatively communicate and prepare themselves for further graduate degree studies or a lucrative career in a variety of fields.
This online bachelor's degree explores literature as a creative art, and how this will impact cultures in the United Kingdom, the US, and around the world. There is also special attention given to the contributions of women and ethnic or racial groups to literature.
Some interesting courses in this online bachelor of arts in English include literature and myth, contemporary world literature, and pop fiction.
This online bachelor's degree is 125 credits and consists of 43 English-major credits.
The English curriculum of this online English degree program is composed of advanced and introductory topics, providing students with a broader outlook of trends in literature together with specialized studies that focus on different movements, periods, and styles.
Students finish this degree by completing all the four-credit senior thesis or a capstone project. This must have at least a one-credit thesis course or three-credit preparatory course that students must complete in a year.
Saint Mary-of-the-Woods College is an HLC-approved school.
---
Arizona State University
Based in Scottsdale, Arizona, Arizona State University is a public university that is also one of the biggest public schools. Offering more than 800 degree programs in a range of studies, students can earn their bachelor's degree, master's degree, and doctorate programs online or on campus.
One of the most popular online bachelors at ASU is the Bachelor's Degree in English program that demonstrates topics in linguistics, literature, literary theory, criticism, and the use of the English language. This online bachelor's in English program will make students understand both fiction and nonfiction texts concerning social and historical contexts, focusing on literary representation issues like ethnicity, race, gender, and class.
In this online bachelor's degree, students will focus on how to build a more solid intellectual foundation in the humanities.
This online English degree has rigorous program coursework that imparts crucial critical thinking and written communication skills in students through analysis of language and literature, film and media studies, and rhetoric writing.
This online English curriculum has three required courses at the beginning of the program, namely: first-year composition, critical thinking, writing, and reading on literature, and advanced first-year composition.
This English degree online also has elective courses, including transborder Mexican and Chicano literature of the Southwest, film, and literature courses, historical and contemporary literature, literary magazine publishing, and science fiction studies. This online English degree allows undergraduate students to have an online internship thru ASU's online literal journal called the Superstition Review.
The English degree courses in this program are offered on multiple start dates with each online coursework delivered in 7.5-week terms. And just like most online English degrees, the one from ASU can be completed in just four years. But for those who wish to pursue an accelerated program, ASU also offers a fast-track three-year program.
Arizona State University has an HLC regional accreditation.
---
Clarion University of Pennsylvania
Also called Pennsylvania Western University, PennWest Clarion is a public university located in Clarion, Pennsylvania. Offering more than 100 academic programs in different schools and colleges, Clarion also has an affiliate site in Pittsburgh and distance learning programs.
PennWest Clarion features a hybrid bachelor's degree in English. This English language arts program focuses entirely on critical thinking, analytical thinking, and communication through the study of literature and other types of written texts.
42 credits of major coursework are required in this online bachelor's in English program. All the coursework in the program is divided between major English subjects and several concentrations. It also requires an 18-credit course, which includes English Language introduction, English studies, plus one major (creative writing).
The specializations in this Bachelor's Degree in English will depend on the focused knowledge in any of the four major program disciplines: Creative Writing, General Writing, Linguistics, and Literature.
Incoming freshmen must submit their high school diploma, SAT/ACT scores, and letters of recommendation.
PennWest Clarion now offers need-based and merit-based financial aid and scholarships under a test-optional policy.
PennWest Clarion is a Middle States Association of Colleges & Schools-approved school.
---
University of Maryland Global Campus
The University of Maryland Global Campus is a public institution in Adelphi, Maryland that offers open access with a global footprint and unifying mission: to empower dreams, inspire hope, and transform lives one student at a time. Serving more than 34,000 adult learners in Maryland and a total of 90,000 globally, students can take advantage of the more than 125 programs at the bachelor's, master's, and doctoral levels, as well as certificates in online, hybrid, or face-to-face formats.
The Bachelor's Degree in English degree at UMGC is offered online and designed to promote cultural skills and literacy in writing, creative thinking, critical thinking skills, and reading. Through this English online degree, English majors will learn the ethical, socio-cultural, historical, and stylistic significance of literature so they can master their interpretation of the written word.
This bachelor's degree in English is 120 credits. (36-credit English core; 46 credits for electives and minors)
In the English core, English majors will focus on foundational studies in English grammar, genre, and strategies for literature.
Students can also study English literature and other specific literary movements from Renaissance literature aside from postmodernism, modernism, and romanticism.
This online English degree has a capstone seminar in literature, English language, and writing for a comprehensive portfolio.
The University of Maryland, Global Campus is a Middle States Commission on Higher Education-accredited school.
---
Nicholls State University
Nicholls State University is a public university located in Thibodaux, Louisiana, and is part of the University of Louisiana System. Offering more than a hundred programs in the bachelor's and graduate degree levels, Nicholls State also has more than 100 online courses through its Division of Distance Education.
Nicholls Online is different from the regular courses at Nicholls in that the programs are offered through 8-week sessions and have a unique fee structure. One of its most popular online programs is the online English degree.
This English Program at Nicholls Online has different areas of concentration: literary studies, creative writing, writing and rhetoric, and film studies.
English majors in this online English degree will work around the core courses of the program, starting with English 220 which introduces them to the discipline, the areas of concentration, and the career paths they can take after earning their English degree.
Before entering their chosen area of concentration, students will choose from a wide variety of elective courses too. This includes World Literature, British literature, American literature, and the literary genres of poetry, fiction, non-fiction, and even film.
To complete the degree, English 405 must be enrolled. This is a capstone project where students can show what they learned in their English degree.
Students under the creative writing tracks must join creative writing workshops and are required to submit an original work instead of a traditional research paper.
This 120-credit degree consists of 36 credits of English courses and 18 credits of concentration courses.
Nicholls State University has a Southern Association of Colleges and Schools Commission on Colleges regional approval.
---
Indiana University Bloomington
Indiana University Bloomington will give students that quintessential college experience as one of the best research universities across the US. This public research university, located in Bloomington, Indiana, is the flagship campus of Indiana University and offers more than 200 majors in 12 schools delivered online and on campus.
One of Indiana University's online programs is the online Bachelor of Arts in English which emphasizes technical and professional writing. This online bachelor's degree in English will require students to take courses in argumentative writing, science writing, literary interpretation, argumentative writing, advanced technical writing, grammar and usage, and literature.
On top of technical writing, students will learn to listen to and question data, think critically, argue positions, organize thoughts, think creatively, and communicate ideas and thoughts effectively.
This program requires students to complete 120 credit hours. They can also transfer their associate degree or up to 64 credit hours from an accredited 2-year college, and 90 credits from an accredited four-year college or university.
Requirements for the program completion are as follows:
English Core Courses (48 credit hours)
Language Course (3 credit hours)
Literature Elective Courses (9 credit hours)
General Education and Electives (as needed to reach 120 credit hours)
Indiana University Bloomington is HLC-accredited.
---
King University
King University is a private Christian university that is dedicated to the collaboration of faith and rigorous academics. This school is independently governed with affiliations to the Evangelical Presbyterian Church, offering more than 90 majors, pre-professional programs, concentrations, and minors scattered in five schools.
King University's online Bachelor's in English degree program is designed to introduce the link between literature and faith, emphasizing writing and communication skills in the context of literary study. It delves into a wide range of styles, literary subjects, and authors. Topics of this study include:
Adolescent Literature
World Literature
Composition and Rhetorics
Religion and Literature
Appalachian Literature
Style and Grammar
Shakespeare
Since this program strongly focuses on communication, this will successfully prepare students for various careers. This program is particularly designed to prepare them to teach secondary education, although the skills students learn– problem-solving, research, writing, and analysis– will always remain in high demand. English degree graduates can follow careers in library science, writing, public relations, and more.
King University is a SACSOC-approved institution.
---
University of Central Florida
The University of Central Florida is a public university in Orange County, Florida, and is part of the State University System of Florida. It is also the second-largest student body of any public university in the whole of the US. Offering more than 220 degree programs in 13 colleges delivered online and on campus, UCF has the education for the student's future, today.
UCF offers an online Bachelor of Arts in English with a concentration in Literature that will prepare students to succeed in different professional pursuits, from law to education and journalism.
Students will learn more about modern English grammar and written communication skills so they will be poised to step further as leaders in various professional settings.
Online students are required to enroll in at least one theory or linguistics course like modern English grammar or feminist theory.
Federal financial aid is available for all its students.
The University of Central Florida is SACSCOC-approved.
---
California Baptist University
California Baptist University is a well-renowned Christian college in the US. This private Christian university, located in Riverside, California offers associate's, bachelor's, master's, and doctoral degree programs. The CBU online offers accelerated degree completion programs through online or hybrid courses.
CBU's online Bachelor of Arts in English degree program is designed to prepare students to become well-versed and well-rounded in evaluating and writing literature.
Students who earn a degree in English will come out prepared for different usual contributions in the business community like editing, writing, analyzing literature, and publishing.
An online degree in English at CBU is a great foundation for advanced studies or graduate degrees in other disciplines including advertising, law, teaching, and marketing.
This BA in English degree can be completed in as little as 16 months.
Upper-division courses include literary theory, language structure, literary criticism, Shakespeare studies, and language acquisition.
California Baptist University has the Western Association of Schools & Colleges' approval.
---
Are you interested in teaching at the elementary level? If so, check this out: Best Schools with Online Bachelor's in Elementary Education
---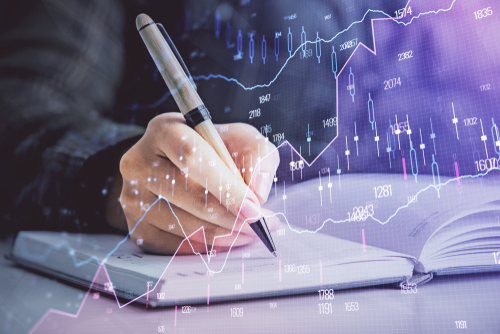 The Best Jobs for English Majors
Earning a degree in English translates to significant skills that matter a lot to employers, from analyzing textual meaning to writing compelling copies, to empathizing with others. People with online English degrees can easily find employment in legal services and education.
However, more and more graduates are starting to fill positions in various industries.
As disclosed by the country's Bureau of Labor Statistics, the median annual wage in the US for professionals with English degrees is $51,000, a figure slightly higher than the average median wage in the US across all occupations.
Aside from becoming a high school teacher or an early childhood education teacher, below are 6 of the best career paths for English majors you might want to know.
Technical Writers
Technical writers create how-tos, instruction manuals, and other relevant documents that make hard-to-comprehend information easier for readers to understand. These English degree graduates usually work with experts in the subject matter to ensure that the documents provided contain factual and accurate information. Technical writers are very high in demand, especially in the field of construction, business, technology, and finance.
Public Relations Managers
Public relations managers communicate the value proposition of a company to the world. They see to it that they maintain the reputation and positive image of the company they're working for. PR managers also create media coverage plans and ensure that all messaging is accurate and ethical.
The verbal communication and creative writing skills you learn as an English degree major help you to easily compose contents that draw a positive image of the company you're working for in the eyes of the public.
Consultants
In the job market, consultants are always in demand. They work in so many industries in the areas of employee relations, business growth, technology, and DEI (diversity, equity, and inclusion), to help companies reach their goals. Consultants serve in advisory roles, providing analysis, opinions, and recommendations to the decision-makers of a company and helping prevent problems and improve performance.
Editors
Editors work with content creators and writers to ensure that written material is free of errors, high quality, and meets the company's goals. These professionals also manage a team of writers, choosing publication-worth materials, and giving them support and guidance.
Copywriters
Copywriters work in so many industries in composing short-form content that sells or promotes a company's services or products. These types of content include social media posts, slogans, and website copies. To be an effective copywriter, one must consider the company's goals, the brand voice, and the desires and needs of target customers to become effective.
These managers help companies in increasing their exposure through various social media platforms so they can attract new customers. Social media managers also study data in determining which marketing approaches and campaigns are succeeding. They also manage a team of social media marketers and work with other advertising and marketing teams within a company.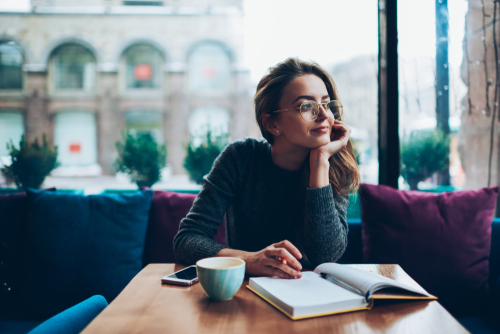 Common English Degree Courses
Introduction to Creative Writing
In this class, students will create their short stories and critique their classmate's work. This course usually requires a final portfolio or a culminating essay where students can rewrite their best pieces.
Literary Criticism and Theory
In this course, students will study 20th and 21st-century literary criticism and theory. Some of the topics include hermeneutics, post-structuralism, psychoanalysis, cultural studies, and ethnicity and race studies. Students will also explore the ways theory and criticism help shape literature.
Introduction to Poetry
All bachelor's degree in English program includes an introductory poetry course. Students assess different forms of poetry through group critiques and class discussions. Course outcomes include identifying connections between literature and historical contexts, showing knowledge of literary terms, and assessing elements within poems.
Shakespeare
In this course, students with study Shakespeare's major plays and sonnets. Topics include the use of social contexts and the playwright's emphasis on language.
History and Theories of Rhetoric
In this course, students will learn the fundamental methods of criticism and rhetorical analysis. Common topics include rhetoric in multiple disciplinary and cultural contexts, rhetorical roots in Western civilizations, and forms of delivery.
Frequently Asked Questions
How long do online English degree programs take?
Online English degree programs usually require students to complete 120 credits. Those who enroll full-time can complete the online bachelor's in just four years.
How much do online English degree programs cost?
The cost of an online English degree program depends on several factors. The cost per credit hour for this bachelor's degree may range from $180 to $610. On average, students will pay between $22,000 and $73,000 in total tuition.
What is the difference between a BA and a BS in English degree?
Both of these routes have similar coursework. However, they have different learning outcomes. The BA route offers broader exposure to the English field. The BS pathway, on the other hand, emphasizes more on professional writing courses.
Key Points to Ponder
Graduates who hold an online bachelor degree in English may qualify for jobs related to editing, writing, teaching, and research.
An online Bachelor of Arts in English helps students develop the most critical skills that employers in different industries value.
The curriculum in an online English degree requires general education courses in history, science, English, and mathematics.
---
Take a look here before you go: Best Schools for Online Bachelor's in Education Programs