Find Your Perfect School
Premium Schools is an advertising-supported site. Featured or trusted partner programs and all school search, finder, or match results are for schools that compensate us. This compensation does not influence our school rankings, resource guides, or other editorially-independent information published on this site.
Many people not passionate about the arts often criticize art and design degrees for being "expensive and pointless." But if you look further into it, you'll realize that the world needs talented designers, from making clothes to influencing societies. Moreover, art and design colleges and universities foster innovation and ambition instead of just preparing students for the workforce.

For more information, see: Best Online Bachelor's in Art and Design with a Concentration in Creative/Design
---
Creative/design degrees are very vast in numbers and concentrations/majors. The most common majors that come to mind when discussing creative and design degrees are graphic design, web design, and industrial design. This ranking will explore more creative/design majors that will still lead to various job opportunities similar to career opportunities with web, industrial, and graphic design majors.
Quick Summarization
Students who pursue an online bachelor in creative/design degree will have the knowledge and practical expertise to work in various design-related fields according to their preferences. Additionally, online students receive a thorough education in creative design, and most schools allow them to collaborate with businesses and other outside organizations to hone their technical and innovative abilities. Students who can think creatively and are interested in becoming designers should pursue this degree.
Quick audio summary:
Methodology
Aspiring online college students can feel lost and overwhelmed by the rising number of online degree programs. So, we made an effort to do the appropriate research so you don't have to.
This list of the best online bachelor's degrees in creative/design was evaluated with the following criteria in mind:
Proper accreditation from national or regional accrediting agencies, such as the Higher Learning Commission, the Southern Association of Colleges and Schools Commission on Colleges, and the Distance Education Accrediting Commission (DEAC), among others.
Because of their accreditation status, the listed schools and degree programs offer various financial aid opportunities to reduce the students' financial burden.
The degree program offers a fully or partially online learning format if not flexible on-campus course pacing.
The online curriculum provides students with the same rigorous coursework and curriculum as their on-campus counterparts.
The faculty of the online programs are the same professionals teaching on-campus courses; they are experts with years of experience in their fields and are willing to share their knowledge to help with student success.
We also ensured that online students would receive student support services like their traditional peers.
Most importantly, we ensured that each online program on the list offered courses to help students gain transferable skills for better career opportunities.
To find out more about our process of selecting the best schools and programs, please visit our Methodology page.
7 Best Online Bachelor's in Art and Design with a Concentration in Creative/Design
Arizona State University

Location: Tempe, Arizona
Arizona State University offers one of the most unique and flexible degree programs in the field of creative/design. The Online Bachelor of Arts Design Arts And Practices is designed to develop the skills and knowledge of students who want to become multifaceted designers and significantly contribute to the visual communication and transmission of complicated information.
It is a 120-credit hour, four-year program. Students with greater priorities can enroll part-time and complete the program in six years. To equip students with the necessary abilities to work in various fields, they'll study various courses in art, design, information studies, and technology, such as:
Mapping
Gaze
Surface
Design Studio
Introduction to Design Thinking
Illustration Studio
Design for Web and Devices
Introduction to Contemporary Art
Basics of Animation
In addition to online courses, students enrolled online can participate in some on-campus activities and have hands-on learning opportunities. The classes are project-based, utilizing cutting-edge technology and generating original approaches to address current concerns.
Before graduation, online students may need to visit the campus for their Senior Capstone. This course requirement demonstrates a synthesis of the knowledge students have gained throughout their major, including a thorough understanding of the discipline and its methodology. Moreover, this course covers social justice, design, and environmental issues.
---
Boise State University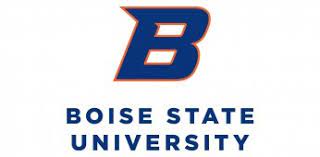 Location: Boise, Idaho
The Bachelor of Arts – Digital Innovation + Design online at Boise State University is a 100% online degree program, requiring zero on-campus intensives or sessions. This degree is best suited for students who want to earn a master's degree in design-related fields. Students can also enroll full-time or part-time and participate in accelerated seven-week courses.
Online students will explore various courses that are focused on developing their quantitative and qualitative problem-solving abilities to give students a distinctive viewpoint and a competitive edge in their future professional fields. Courses of the program include:
Introduction to Digital Innovation and Design Degree
Project Management & Teamwork
Design & Prototype Your Life
User Interface Design
Boise's online creative/design degree program is one of the most flexible and customizable degree programs. On top of allowing students to customize their schedules and course pacing, they can also choose their own courses by pursuing certificates and focus areas. Certificates/focus available are:
Content Production
Creative Influence
Applied Leadership
User Experience Design
User Experience Research
Cyber Operations
Project Management For All
IT Support For All
Data Analysis For All
Each certificate/focus area will require students to complete four courses, two of which provide students with practical experience working on real-world projects. All certificate programs will start with foundational courses in innovation and design and will gradually discuss courses tailored to students' goals and ambitions. While classes are asynchronous, online students can collaborate with their peers to develop collaboration and empathy skills.
---
Pennsylvania State University

Location: State College, Pennsylvania
Pennsylvania State University's Online Bachelor of Design in Digital Multimedia Design is one of the most comprehensive creative/design degree programs. The curriculum is designed to help students break into several design and media arts professions, such as product design, marketing, media, and technology.
Students explore various courses in communications, information technology, communications science, and general education— all of which will help give them the information and abilities to address current, real-world design concerns. Prescribed courses of the program include:
Digital Arts & Computer Graphics
Basic Photography for Communications
Digital Multimedia Design Studio
Foundations of Human-Centered Design and Development
Introduction to Web Design and Development
On top of the online courses, students will also participate in project-based coursework to broaden their abilities in creating unique designs for multimedia use using top multimedia programs and programming languages. While online courses are done in an asynchronous format, students can learn in a group setting where they may collaborate with other students to explore further and put what they're learning into practice. The program's capstone course requires students to create portfolio projects and produce creative production concepts, methods, and approaches to a current topic.
Online students will learn from the same on-campus faculty and receive the same student support services, such as academic counseling, an online library, and job placement opportunities.
---
University of Pennsylvania

Location: Philadelphia, Pennsylvania
The Bachelor of Applied Arts and Sciences online at the University of Pennsylvania offers one of the most customizable degrees in art and design. Students can choose a Creative Studies concentration and explore topics that will help that deal with the study of experiential and applied humanities. This focus allows students to enhance their capacity to examine, compare, and evaluate the relevance of creativity as it is expressed across a range of media.
There are course block options under this concentration. Students can focus on Creative Writing, Cinema, or English Literature courses. Those who want to develop skills in writing fiction, poetry, essays, and plays should choose Creative Writing. Students who wish to focus on theoretical, historical, and critical perspectives on movies and the cinema should opt for a Cinema focus. On the other hand, students who want to enhance their English writing and analytical skills should opt for the English Literature course block.
The advantage of this online program is that it allows students to earn a certificate while they pursue their undergraduate studies. With only an additional four courses, students can participate in a cutting-edge, team-based program of study. Courses of the certificate program allow students to experiment with fresh concepts, learn new writing techniques, develop original insights, and uncover their expressive abilities.
Students can add two more courses to pursue the advanced certificate upon completing the basic Creative Writing Certificate.
---
Brigham Young University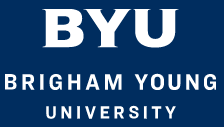 Location: Provo, Utah
Brigham Young University's Bachelor of Arts in Interdisciplinary Design combines online and traditional on-campus courses designed for students with excellent time management skills. There are two concentrations available: Hybrid Practice and User Experience Design.
The Hybrid Practice degree program combines classes from various design concentrations, from Photo- and Lens-based and Graphic Design to Illustration. This program is one of the most selective creative/design degrees. Accepting a very limited number of students, applicants must declare their pre-major intent, finish the required courses, and submit an application and an online portfolio of their work. Drawing, painting, illustration, printmaking, graphic design, photography, animation, and video, among other mediums, will be considered.
The Hybrid Practice offers a curriculum design to help students break into leadership roles, such as Chief Creative Officer, Art Director, Director of Photography, and Design Lead. Other job opportunities include Graphic Designer, UI Designer, Creative Consultant, and Multidisciplinary Artist.
On the other hand, the User Experience Design offers easier admissions. Students interested in creating intuitive, captivating, and engaging new software products are welcome to apply to the program. Graduates of this concentration gain practical knowledge of both human capabilities, interests, and desires and the technology that can be employed to address those requirements in novel ways.
UX Design concentration prepares students for various job options that use various methodologies to understand the needs and preferences of users. Possible career options for this major include UX/UI Designer or Researcher, Information Architect, and Chief Design Officer.
---
Bay Path University

Location: Longmeadow, Massachusetts
The Hybrid Bachelor of Arts in Digital Information Design & Society at Bay Path University is an 80% online and 20% on-campus degree program. This degree is designed for students who want to combine the arts and science and research human challenges and subjects with digital technology.
The program's curriculum integrates a broad range of technical knowledge with traditional liberal arts skills in critical thinking, analysis, communication, and research. Major courses of the program include:
Methods of Applied Statistics
Data Analytics: Exploration & Visualization
Research and Writing in the Disciplines
Research Methods in Digital Humanities & Information Design
Intro to Design Thinking
Programming Languages
Students will work with cutting-edge technologies like web development, modeling, mapping, and design. Graduates will have the necessary skills and knowledge to operate in virtual environments, tell compelling digital tales, and develop expertise in project management using digital assets.
Thanks to the university's Social Online Universal Learning tool, together with the American Women's College, students enrolled online will have a more engaging college experience. A few of the best features of the SOUL tool are its fast-paced courses, customizable curriculum, and student support.
---
Illinois State University

Location: Normal, Illinois
Illinois State University offers a traditional brick-and-mortar Bachelor's in Creative Technologies: Interdisciplinary Technologies. The program expands beyond several academic fields, meaning that students learn about a range of subjects related to art, music, theater, and technology. The program's curriculum also covers some topics in a graphic design program.
Through various Fine Arts, Creative Technology, General Education, and Senior level University-wide electives, students will gain knowledge and skills in various multimedia design outlets, such as:
Web Design
Digital and MIDI Music
Computer Graphics and Theater Design
Digital Video and Sound
Included in the required 120 credit hours is an internship opportunity. Students will have supervision from on-site supervisors that will evaluate their performance. Moreover, students participating in the internship program must submit bi-weekly updates to their academic advisor.
This degree program not only prepares students for work opportunities but also prepares them for graduate studies. Students in the program can enroll in an accelerated format, studying undergraduate and graduate courses simultaneously. This allows students to pursue two degrees faster and cheaper.
Game Design concentration is another option for students. This concentration will focus on Design and Development, Animation and Modeling, and Sound Design and Music.
---
Definitely check this out: Best Online Bachelor's in Art and Design with a Concentration in Game Design
---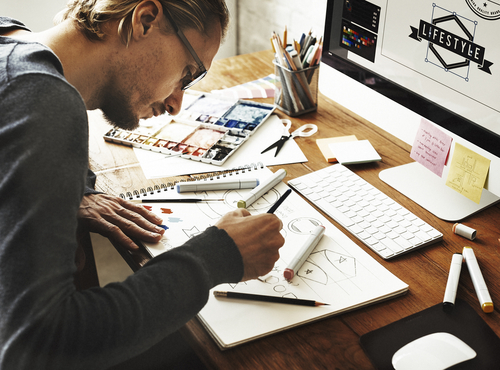 Careers for Creative/Design Majors
The career paths that creative/design graduates can pursue are vast and varied, from the arts to technology and sciences. But this list will only discuss ten of the most common careers for creative and design majors.
Graphic Designer
To become a graphic designer, one does not need to pursue a bachelor's in graphic design. In fact, it is often better to pursue degree programs that give you a broad understanding of various fields than pursue specialized online graphic design programs.
Graphic design is more than just creating logos; this field fuses art and technology to produce images that communicate a brand for a business. Graphic designers design by hand or with the aid of programs for computers like Adobe Photoshop, Adobe Creative Cloud, Illustrator, and InDesign.
Median Annual Salary: $57,990
Industrial Designer
Since creative/design degrees explore topics about design and functionality, graduates can pursue careers in industrial design.
Typically, industrial designers create concepts for a range of manufactured goods. They blend their business, engineering, and artistic talents to produce goods that consumers utilize daily.
Median Annual Salary: $75,910
Art Director
Art directors can perform various job duties. The most common responsibilities, however, include overseeing the production and performance of a group of designers working on a creative project. These professionals are responsible for evaluating the visuals and visual aesthetic of the project.
Art directors work in various fields, such as magazines, TV and movies, newspapers, and product packaging.
Median Annual Salary: $105,180
Web Designer
Web designers do not focus on how coding works. Instead, they focus on a website's aesthetics and ensure that it is appealing by adding text, images, graphics, animations, and videos. These skills are taught in creative/design degree programs.
Web designers may use coding languages to create visually appealing designs. They may also use graphic design software, such as Adobe Photoshop, Illustrator, and GIMP, and test their designs by building prototypes and wireframes.
A web designer could build a completely new website or just tweak the look and feel of already-existing pages.
Median Annual Salary: $80,730
Design Lead
Design Leads oversee the creative direction of design projects and work in several industries. Leading designers frequently work on digital products. They may create brand-new items to appeal to a broader audience, brand-new solutions to user issues, or better, more user-friendly websites.
Median Annual Salary: $101,497
Director of Photography
Since creative/design degree programs also explore photography-related topics, such as video production, computer operating systems, hardware and software, and media production and communication, graduates can pursue careers as photography directors.
These professionals have a lot of responsibility, from ensuring aesthetics to overseeing a project from inception to completion. One must be proficient with cameras, lighting, and working with the complete camera team.
Median Annual Salary: $32,500
UI/UX Designer
As more and more activities shift online, UX/UI design has grown more "trendy." With the "Internet of Things," almost everything today requires some user experience consideration.
While UX designers ensure that users have the best possible experience while interacting with digital or physical products, including websites or coffee makers, UI designers focus on how a user would traverse a digital product.
Median Annual Salary: $116,207
Game Designer
Some might consider game design an easy task because many think it's all fun and games. The reality is that game designers' responsibility includes various tasks that must be completed at different phases of the game development process to produce memorable gaming experiences.
It takes meticulous planning and development of the game's environment, which includes the user interface, rules, gameplay, setting, characters, plot, props, and game physics, to develop basic ideas and incorporate them into the game's design.
Median Annual Salary: $149,794
Multimedia Animator
While multimedia animation is a typical career path for graduates of online graphic design degrees, entering the field with other creative/design degrees is still possible. You only need to pursue short certificate programs to obtain the basic knowledge that graphic design students have.
Multimedia animators frequently focus on a single medium, such as 3D animation, for video games or films. They frequently focus on a single medium, such as 3D animation for video games or film, and help give concepts life to reflect a particular message or brand.
Median Annual Salary: $69,030
Fashion Designer
Fashion design is a vast field; one can go from creating hats to creating a whole look. But regardless of what industry they're in, they all have the same goal: To make a design appealing and expensive-looking.
Fashion designers keenly investigate market trends and consumer interests, pick suitable materials and themes, and test their concepts at fashion events.
Median Annual Salary: $54,265
Advantages of Studying Creative/Design Degrees
Develop Marketable Portfolio
Never underestimate the value of learning directly from design professionals. Thanks to their years of expertise in the field, these professionals will teach you skills and knowledge you wouldn't have otherwise gained. The training you receive will help you to know exactly how to use the abilities you acquire during your formal education, so you can start using them as soon as you leave the classroom.
Additionally, with the assistance of experts, you can create a strong portfolio since you will receive essential feedback and guidance on how to present your work in the best possible way. When developing your portfolio, be sure to look at some of the most imaginative design examples because those will help you come up with fresh, unique ideas that will elevate your work to a whole new level.
Learn to Create Practical Work
Success in the creative and design industry involves more than just producing works of beauty. Although aesthetics are important, your primary responsibility will be to provide designs and products that meet the needs of your consumers or audience. By enrolling in a creative/design program, you can learn how to determine the needs of your users so that your work is both fun and practical.
Learn industry terminology, processes, and expectations
Competition is fierce in the creative and design industry. You should be able to talk the talk and do the walk if you want to establish your worth. You can learn how to showcase your work to people in the industry and explain the concepts behind it in a way that demonstrates your expertise and professionalism by enrolling in a creative/design degree program. Additionally, you can understand the intricate commercial and industrial procedures needed to make original ideas a reality.
Earn More Money
While a college degree is often optional to land careers in the creative and design industry, it's undoubtedly one of the top ways to compete in the market in securing a job position.
Many people are willing to pay substantially more to designers and professionals who have the essential skills and expertise and have been appropriately trained, proven by their degrees and diplomas. This means that a degree in creative/design can help you earn much more money. Moreover, employers will view you as a more dependable, competitive, and dedicated applicant if you have a degree in your field.
On an added note, earning more will not only make your life much easier, but it can also improve your abilities and make new connections. You're wondering how. Well, it's really simple.
Once you have the money, you can enroll in short programs, training, and graduate school. You can also invest in new software to help you learn new talents, engage with reputable people in the industry, and establish a solid reputation that will bring in new clients.
Skills You Need to Succeed in Creative/Design Majors
Creative skills
Creativity is the #1 skill and the most important one. This is especially true since several online degree programs in creative/design require students to submit a sample of their work in various mediums.
As a creative/design major, you must have a keen eye and an appreciation for beautiful art. Beyond your own artistic abilities, though, you'll also need to understand how other people create their art and the ideas that inspired their works.
As a creative/design student, you'll devote a lot of time to learning how and when to draw inspiration from others. This is an important aspect of creativity.
Computer programming skills
In today's world, digital skills are not optional. Even students majoring in drawing and painting degrees may need to be somewhat tech-savvy.
If you plan on working with big companies and obtaining job positions that involve the use of computers, you should gain more skills that will develop your competency in the market. You'll be miles ahead of everyone in the job market if you know how to use software like Adobe Creative Suite, HTML, and CSS, and it starts with paying attention to developing these skills in college.
Organizational skills
Being able to stay organized in logistics and creativity is crucial for design majors because they frequently juggle various projects at various stages of completion.
Even as a college student, organization skills become more crucial when you get paid for your work. It's common for students majoring in creative/design to balance freelance work with their coursework, so you must keep these various projects separate and manage the business aspects of having your own side business.
Ability to take criticism
Although many people won't like to hear this, criticism should be perceived as something positive. Criticism is very important in the field of art and design.
Without criticism and evaluation, how can we innovate? Without criticism, how can we determine something's value? Without criticism, we can't get better. With an honest review and criticism, we can improve.
As a design student, you'll need to have a thick skin and know how to absorb criticism and input from all kinds of individuals, whether working with peers, professors, or clients. Creative majors are undoubtedly not for the feeble-minded and frequently call for resiliency.
Interpersonal and communication skills
If you want to succeed as a Creative/Design major, you must be able to communicate clearly with those you are working with and those who are criticizing you. You must also exercise your interpersonal abilities to handle your client's needs.

Frequently Asked Questions
What is the difference between a Creative degree and a Graphic Design degree online?

An online graphic design degree program shares a few similar features to a creative degree. Their main difference, however, is their focus. While graphic design degree programs focus on creating appealing layouts for print and digital media, creative degrees focus on developing and designing innovative solutions for clients.
What is a Bachelor's in Creative/Design?

There are three types of creative/design degrees: a Bachelor of Design (BD), a Bachelor of Arts (BA), a Bachelor of Science (BS), and a Bachelor of Fine Arts (BFA). These degrees equip students with technical and artistic skills to prepare them for various career paths in the arts, science, and technology. These degree programs are offered by liberal arts colleges, large universities, and institutions that emphasize the arts.
How much do Creative/Design majors earn?

The earning potential for students majoring in creative or design will vary. Numerous variables, including geography and demand, affect average earnings. According to the BLS, the median annual incomes for occupations in the arts range from approximately $51,150.
Key Points to Ponder
While a bachelor's degree is often not a requirement to become a professional designer, obtaining one will improve your skills and credibility.
A bachelor's degree in creative/design leads to multiple job opportunities beyond the arts; graduates can pursue careers in technology, science, and many more.
In the world of arts and design, criticism is very important.
---
To see more, take a look at this: Best Online Bachelor's in Art and Design with a Concentration in Multimedia Design