Find Your Perfect School
Premium Schools is an advertising-supported site. Featured or trusted partner programs and all school search, finder, or match results are for schools that compensate us. This compensation does not influence our school rankings, resource guides, or other editorially-independent information published on this site.
The economy plays a huge role in the progress of every country. At the heart of every economic growth lies the demand for new and innovative entrepreneurs. While most entrepreneurs use their knowledge and skills in launching and growing their own businesses, their transferable skills are also integral to business organizations that require their expertise.
Best Online Bachelor's in Business Management with a Concentration in Organizational Leadership
---
One of their essential ability is to move their ideas forward, leading to the establishment of successful and prominent US companies. It cannot be denied that entrepreneurs will always be in demand.
Quick Summarization
Many universities in the country offer online entrepreneurship degree programs for those who want to establish their own business or pursue related positions such as business managers, financial analysts, and chief executive officers, among others. An entrepreneurship online program opens a wealth of business opportunities across various industries.
Quick audio summary:
Methodology
A Business degree is a highly versatile degree program that opens students up to a wide range of careers. An Entrepreneurship Concentration, in particular, develops students' innovation and decision-making skills to identify and jump on the right business opportunities.
Each Bachelor's in Entrepreneurship program that made it to this list was selected based on the following criteria:
Offers their degrees in an online or hybrid format to maximize students' flexibility to make room for other productive pursuits, such as budding careers or demanding job commitments.
Features a curriculum that teaches students the full range of business fundamentals and advanced skills that are required in successful business operations.
Features a curriculum that also develops the right entrepreneurial mindset, critical thinking, and decision-making/leadership skills in students.
Offers credit transfer opportunities that let students make use of any previously earned education, as well as various financial aid opportunities that let students reduce the cost of their education
Offered by colleges/universities that have the right accreditation to assure students of the quality of the education they offer.
Read our Methodology page for a closer look at our selection criteria and ranking process.
Top Online Bachelor's in Business Management with a Concentration in Entrepreneurship
Louisiana State University
Location: Baton Rouge, Louisiana
Louisiana State University offers a Bachelor of Science in Business Administration with a Concentration in Entrepreneurship, one of the most affordable undergraduate programs for those who want to pursue a business education. Designed to teach, coach, and inspire students to start a business, this entrepreneurship program tackles a wide range of topics, including marketing, financing, and operating a business.
This program is an online degree that is taught by the same expert faculty from the on-campus entrepreneurial degree. Students will be able to delve deep into the essential skills and knowledge that make a business successful. This includes writing business plans and utilizing the Business Model Canvas approach to achieve a strong start-up strategy. The Entrepreneurship concentration consists of the following online courses:
Fundamentals of Entrepreneurship
Human Resource Management
Entrepreneurship Project
Consumer Analysis and Behavior
Small Business Management
Advertising
Marketing Management
Sales Management
This online program is flexible and convenient for busy students. The Accreditation Council for Business Schools and Programs (ACBSP) recognizes the program.
---
Southern New Hampshire University
Location: Manchester, New Hampshire
The Bachelor of Science in Business Administration – Entrepreneurship offered by Southern New Hampshire University provides interested students with an excellent foundation to help them on their path of business ownership. The curriculum focuses on small business management along with hands-on experiential learning opportunities.
Students are equipped with the skills and confidence to turn their idea into successful business ventures. They can choose the entrepreneurship concentration to help them gain relevant and real-world scenarios to learn from. They are expected to dive deep into the different aspects of a thriving business, including market research and managing day-to-day operations. Some of the skills they can acquire from this online entrepreneurship program include:
Market research
Leadership practices
General business principles
Critical thinking
Problem-solving
The online learning format of this entrepreneurship degree allows students to learn at their own pace. There are no set class meeting times, and access to online course materials is available 24/7.
---
South College
Locations: Knoxville and Nashville, Tennessee – Asheville, North Carolina – Atlanta, Georgia – Orlando, Florida and Indianapolis, Indiana
Students who wish to learn how to create and manage new business ventures and products will want to consider earning a Bachelor of Business Administration with a Concentration in Entrepreneurship from South College. This BBA program is designed to promote entrepreneurial thinking, giving students ample opportunities to build a strong foundation in essential areas such as finance, marketing, financial accounting, management, and more.
The online program focuses on exploring the characteristics of successful entrepreneurs while learning what it takes to start and manage a small business. It is also part of the curriculum to help students identify and create opportunities to help existing organizations create innovations. This means helping students learn how to design entrepreneurial and innovative strategies that will fit around the current economy.
Students in this program are expected to gain essential skills like problem-solving, decision-making, and communication. This is often done through the aid of case studies and business simulations that are based on real-world scenarios.
---
Spartanburg Methodist College
Location: Saxon, South Carolina
Spartanburg Methodist College is another higher learning institution that offers a Bachelor of Arts in Business Administration – Management and Entrepreneurship degree program that is fully available online. Students will gain tools and knowledge integral to business leaders. They will acquire skills that will help them become confident in their ability to lead teams and make hard business decisions.
This online entrepreneurial degree covers all business aspects, from data analysis and finance to organizational effectiveness and strategic planning. The flexible learning format means working students will be able to juggle their pursuit of higher education along with the demands of their job.
The admission process into this program is made easy. No test scores are needed to apply. Plus, prospective students will be able to take advantage of the college's generous transfer policy, allowing them to transfer up to 30 hours of qualifying college credits. This will cut down the time they need to complete the program and reduce tuition costs in the process.
---
Cambridge College Global
Location: Boston, Massachusetts
Cambridge College Global offers the Bachelor of Science in Social Entrepreneurship Management program to students who want to innovate, lead, and succeed in the world of business while doing their share of social good. They will be able to enhance their credentials for various organizational settings, including corporations, nonprofit organizations, and benefit corporations, among others.
This program provides a full range of knowledge vital in the nonprofit arena, having recognized the need to raise money and fund the enterprise. Some of the study areas students can expect to cover in this online degree include:
Grant writing and fundraising
Legal and accounting issues of non-profits
Marketing of social programs
Organization of non-profit corporations
Non-profit leadership and management
There are also three concentrations within the program, including Ethical Management, Nonprofit Management, and Marketing management. This program is most suitable for students looking to gain new ideas and alternatives to doing good across a spectrum of issues. They will have ample opportunities to explore exciting careers in the nonprofit world.
---
American Military University
Location: Charles Town, West Virginia
The Bachelor of Arts in Entrepreneurship online degree program offered by American Military University is designed for those who want to launch their own start-up, take over their family-owned business, or create product lines for a global enterprise. Students in this program will learn to identify strengths, weaknesses, and opportunities in various environments, including products, services, or nonprofits.
Part of the curriculum is learning to design appropriate business strategies to support an entrepreneurial venture based on critical thinking, leadership skills, and research. It is important that students learn how to evaluate skills necessary to operate a business effectively and efficiently, all the while meeting strategic planning and goals. The program covers essential start-up ventures elements, including the following:
Idea generation
Marketing
Management
Innovation design and technological innovation
Business plan formulation
Business law
Strategic growth
Operations
By the end of the program, students are required to create a pitch that they can present and develop a final business plan for their chosen venture. The program has recognition from the Accreditation Council for Business Schools and Programs.
---
Lynn University
Location: Boca Raton, Florida
Students looking for a solid higher education degree in business may want to earn the Online Bachelor's Degree in Entrepreneurship offered by Lynn University. This degree allows students to acquire skills and knowledge integral to starting or expanding their own businesses.
They will build a solid foundation that puts innovation, marketing, strategy, and other entrepreneurship essentials together. This includes learning all about raising capital, valuing the business, and negotiating.
The program is available 100% online, allowing students to finish it in their own time. They will learn from the same expert faculty as their on-campus counterparts. Some of the topics covered in this online entrepreneurship degree include:
Finance and economics
Sales and how to build marketing campaigns
Mergers and acquisitions
Creativity and innovation
Business analytics
The program has a unique way of supporting online students. Each student is assigned a student success manager who will serve as their primary point of contact throughout the program. They will be guided from course registration to tracking their progress.
---
The University of Massachusetts Lowell
Location: Lowell, Massachusetts
The University of Massachusetts Lowell offers a Bachelor of Science in Business Administration degree program, which features Entrepreneurship among its potential business administration concentration areas. This AACSB-accredited online bachelor's degree prepares students to be innovators and creative thinkers in today's complex globalized business landscape. This degree is also offered on campus.
Depending on the chosen Concentration area, this online program contains between 120-122 credit hours in total and can be completed in 12 to 36 months. The Entrepreneurship concentration area is ideal for students with an enterprising character and is ideal for those looking to enter corporate careers or become small business owners. This concentration area contains the following business courses:
Principles of Innovation and Entrepreneurship
Starting a New Venture
Corporate entrepreneurship
Managing Innovation
Finance for Emerging Business Enterprises
The University of Massachusetts prides itself on having one of the lowest tuition rates among online programs in the country. They also have a bevy of financial aid and scholarship options on offer. Students can also transfer up to 90 credits.
---
Thomas Edison State University
Location: Trenton, New Jersey
Thomas Edison State University offers a Bachelor of Science in Business Administration in Entrepreneurship degree program, which focuses on developing students' management and financial skills applicable to a range of scales and careers.
The program contains around 120 credit hours in total. Students learn the skills needed to manage and organize major business areas, identify and evaluate business opportunities, and secure funding. A number of courses are unique to the Entrepreneurship concentration area of the TESU online BSBA degree, which includes the following:
Intro to Entrepreneurship
Small Business Finance
Marketing Research
Human Resources Management
Marketing with Digital and Social Media
Supply Chain Management
Students in the program can also get the chance to finish faster and reduce their costs. TESU also accepts credit transfers, as long as these were awarded by accredited universities. TESU also recognizes the credit recommendations from both ACE and NCCRS for non-collegiate providers of educational credits. Lastly, TESU strongly recommends all business administration students include Business Ethics in their plan of study.
---
Kennesaw State University
Location: Kennesaw, GA
Kennesaw State University offers a Bachelor of Business Administration in Entrepreneurship degree program, which trains students to help bring success to any business venture, whether it's their own startup or others' new or existing business ventures. This degree program is offered on-campus, online, and in hybrid formats.
The program contains a total of 120 credit hours, with 48 credit hours of Major required courses. Students are taught the crucial skills of deep thinking, observation, and reflection, crucial in all major business decisions. This program also includes an entrepreneurial orientation for various business settings, including venture creation, corporate endeavors, government operations, and small businesses. Entrepreneurship-related major courses include the following:
Entrepreneurial Thinking
Venture Creation
Venture Funding
Venture Commercialization
The program curriculum also includes an action learning-based entrepreneurial experience course, where students get the chance to enact change, solve a problem, or make progress on a personal venture idea. This pioneering degree program is recognized as a National Model Program for Excellence in Entrepreneurship Education by the USASBE, and qualifies for Kennesaw State University's Double Owl Pathway, their equivalent of an accelerated bachelor's + master's degree pathway.
---
Arizona State University
Location: Tempe, Arizona
Arizona State University's Bachelor of Science in Technological Entrepreneurship and Management degree program is designed to be a convergence of the studies of technology, business, innovation, and entrepreneurship. The program's technology-based focus is designed to prepare students with the skills needed to launch technology-based ventures, effecting improvements, innovate products, and come up with technological solutions to social challenges.
This 120-credit hour degree program contains a total of 42 classes, with each class spanning 7.5 weeks long. The program's curriculum covers business fundamentals and, given its technology-based focus, pays particular attention to the entire startup process, from the ideation stage right up to funding to the eventual product launch. This program has a wide range of applicable careers, which include the following fields:
AI Data Analytics
Business Analysis
Manufacturing
Quality Assurance
Social Entrepreneurship
Startups
This program can be completed as part of Arizona State's Accelerated Master's Program. Students who are accepted into this pathway can earn their master's degree in as little as one year after completing their undergraduate degree. Applicable master's degree programs include the Master of Leadership and Management and the Master of Science in Global Technology and Development programs, which are also online.
---
Lamar University
Location: Beaumont, Texas
Lamar University offers a Bachelor of Business Administration in Entrepreneurship degree program designed to give students a well-rounded business education with a solid grounding on the fundamentals as well as highly sought-after skills, ideal for starting a business or bringing existing businesses to success.
This AACSB-accredited online bachelor's degree program contains 120 credit hours and covers foundational skills in the major areas of accounting, management, analysis, and finance. The program also builds students' skills in effective communication and developing their ideas into valuable products, services, or business models. Major Specialization courses in the program include the following:
Cost Accounting
Intermediate Financial Management
Human Resource Management
Entrepreneurial Market Opportunities
Economics of Entrepreneurship
Students can transfer up to 90 credits of previously earned educational credits into the program. On top of the solid fundamentals, this degree program also includes courses that train students in industry-standard business analytics programs, including SAP.
---
Florida Atlantic University
Location: Boca Raton, Florida
Florida Atlantic University offers a Bachelor's in Business Administration (BBA) in Management degree program with an Entrepreneurship Track. This business administration degree program prepares students for management positions by developing a solid educational foundation in micro and macroeconomics, human resources, information systems, business law, and financial analytics. Unlike the Leadership and Applied Managerial Skills track which can be taken entirely online, the Entrepreneurship track of this program does contain some courses that must be taken in person.
This 120-credit hour program prepares students to handle business and organizational needs in the context of today's increasingly complex global business landscape. Courses specific to the Management major include the following:
International Business
Human Resource Management
Leadership, Supervisory Skills, and Team Development
Managing Human Resources Globally
Operations Management Applications
This major also requires two leadership and applied managerial skills elective courses. The upper-division component of this online BBA degree program can be completed in a minimum of two years. Working with academic advisors to determine the best fit, students can also choose to pursue a range of minors which include Accounting, Finance, Economics, Marketing, Leadership and Human Resource Development, and Hospitality & Tourism Management.
---
William Woods University
Location: Fulton, Missouri
William Woods University offers a Bachelor of Science in Business Administration degree program with a concentration in Entrepreneurial Management. This concentration is an online-only offering designed to prepare students with the hallmark entrepreneurial characteristics of invention, creativity, and flexibility that they can take to a wide range of business careers.
The William Woods BS in Business Administration program contains 122 credit hours in total, with 63 credit hours dedicated to major courses. The curriculum includes coursework in Micro and Macroeconomics, Business Law, Personal Finance, Entrepreneurship, and Risk Management. The Entrepreneurial Management concentration is worth 15 credit hours and consists of the following courses:
Concepts in Leadership
Non-Profit Management
Customer Service
Human Resources Administration
Taxation
Aside from the online-only Entrepreneurial Management concentration, this program has six other concentration areas on offer, with two other concentration areas offered with online options: Cybersecurity, and Leadership. This degree program can also be taken further with the William Woods University MBA in Entrepreneurial Leadership program.
---
Strayer University
Location: Birmingham, Alabama
Strayer University offers a Bachelor of Business Administration, Concentration in Entrepreneurship degree program, which develops students' critical thinking and business strategy skills crucial to identifying new business opportunities.
This 180-credit hour degree online bachelor program is designed to prepare students for a wide range of leadership and management-oriented careers in business, nonprofit, and government sectors. The program curriculum covers business fundamentals, as well as practical and professional skills involved in all phases of the typical business operation. Courses specific to the Entrepreneurship concentration area include the following:
Technology and Innovation in Entrepreneurship
Management and Growth in Entrepreneurship
Financing Entrepreneurship
Entrepreneurship Feasibility and Analysis
Aside from Entrepreneurship, the Strayer online Bachelor's of Business Administration also has possible concentration areas in accounting, Acquisition and Contract Management, Marketing, Project Management, and more. Up to 28 credit hours are also transferrable.
As a private university, there are a number of student perks that are unique to Strayer. Subject to eligibility rules, new and readmitted bachelor's students may avail of a brand-new laptop they can use for their courses. Through their affiliate Sophia Learning, students may also be able to take General Education courses for free, in online, self-paced courses.
---
Take a look: Best Online Bachelor's in Business Management with a Concentration in E-Business
---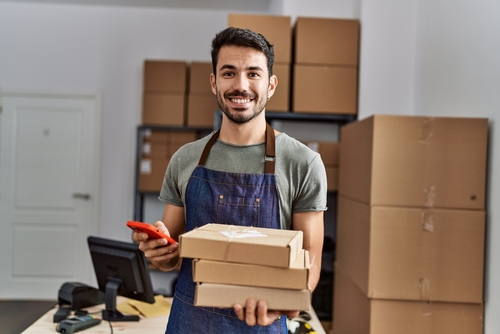 Essential Skills Students Gain with an Online Bachelor's in Entrepreneurship
Critical Thinking
Running a business often involves plenty of decision-making. This requires entrepreneurs to weigh their options and create a solid and comprehensive business plan that allows them to understand their market, manage risks, and make educated guesses. This can be done with the help of critical thinking skills essential to strategic management.
Work Ethics
Businesses entail plenty of risks. Most of the time, a small business owner will need to work long and hard hours to get things done. They may also encounter challenges along the way that require ethical decision-making. It is important that they observe work ethics that will help them overcome obstacles and operate their business successfully.
Leadership
Leadership skills are vital in any organization, especially if it involves managing a team that makes up the day-to-day operation. Entrepreneurs must know how to turn their vision into reality by leading the way when it comes to reaching business goals. This can include formulating solid marketing strategies and determining overall business development direction.
Communication
This skill is important to ensure the smooth operation of a business. Entrepreneurs are expected to communicate with various people involved in the running of the business, including clients, employers, stakeholders, and investors.
Creativity
There are a lot of challenges that business owners regularly face. They do not only need to make hard decisions. They must also be able to think of innovative ways to solve problems and steer the business in the right direction. A good dose of creative thinking can help a lot in these situations.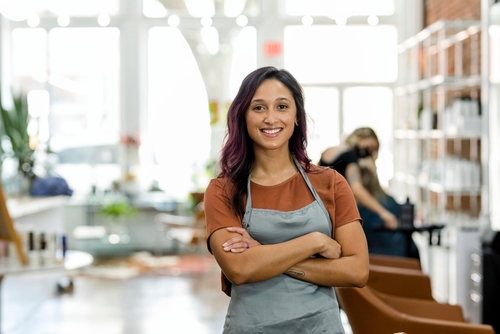 Frequently Asked Questions
How long does it take to complete an Entrepreneurship degree program?
Generally, an online degree can be completed within four years. This, however, can largely depend on whether students are enrolled part-time or full-time. Most online programs are flexible so that students can take the courses at their own pace. This can either reduce or lengthen the time it takes for them to finish the degree.
What are the most common career paths for graduates of online Entrepreneurship programs?
Since many online bachelor's degrees in entrepreneurship focus on management and innovation, it is only expected that graduates of this degree will manage their own businesses or help existing organizations run their operations. Other positions that they can pursue include financial analysts, financial managers, marketing managers, human resources managers, and more. They may also pursue the work of a business consultant.
Key Points to Ponder
A Bachelor's in Entrepreneurship degree online develops students' business acumen with strong fundamentals and advanced knowledge to start their own small business or contribute to the success of existing ones.
Depending on the university offering the program, Entrepreneurship is often presented as a concentration area of a bachelor's degree in business administration.
Some universities may also design a particular business area focus into the curriculum design of their entrepreneurship degree programs, aside from the concentration areas.
Some entrepreneurship degree programs may also have a required hands-on/field experience component, and online bachelor's degrees will have their specific arrangements to help make this easier.
Successful entrepreneurship students should have a knack for innovation and creative thinking, as well as a sense of leadership and the brave pioneering character that is in many of the most successful business leaders. These innate business skills are what entrepreneurship programs bring out and develop.
---
Additional Resource: Best Online Bachelor's in Art and Design with a Concentration in Fashion