Find Your Perfect School
Premium Schools is an advertising-supported site. Featured or trusted partner programs and all school search, finder, or match results are for schools that compensate us. This compensation does not influence our school rankings, resource guides, or other editorially-independent information published on this site.
Environmental Management is the process and framework put in place so people will understand what causes an impact on the environment from what they do (like extracting materials or driving vehicles), and what the consequences are to the environment: on air, on the soil, atmosphere, water, and biodiversity. Environmental Management is generally putting plans in place to minimize and eliminate the negative and take advantage of the positive impacts.

Environmental Management's main objective is to make and maintain conditions in which nature and society coexist. From the time this field was formally recognized in the 70s, it has become a mandatory practice for organizations and governments, with people earning professional qualifications to guarantee its successful implementation.
---
Take a look at this: Best Schools with Online Bachelor's in Environmental Science
---
Quick Summarization
A degree in Environmental Management is designed to prepare students to handle today's environmental challenges. An environmental management online degree also equips them with the necessary management and scientific skills needed to become successful in the field.
From focusing on sustainability management for the industrial sector to studying the effects of the environment on health, to developing pollution prevention strategies, a Bachelor of Science in Environmental Management is a truly rewarding field of study.
A bachelor's degree in Environmental Management will provide students with the knowledge they need to protect the environment and manage natural resources. This program helps students deal with present environmental issues like air quality management, water resource management, climate change, and many more. Environmental management students will also earn a solid foundation in various topics, ranging from research methods to data assessments, to ecosystem principles and environmental chemistry.
Methodology
Our best online and hybrid schools for Bachelor's in Environmental Management are here! The coursework in these online bachelor's programs, as well as the duration, program policies, and accreditation, are also featured in this ranking. Some of the schools featured are affiliated with the government, non-profits, and private sectors which translates to more opportunities for future environmental professionals.
Listed in random order, the profiled picks focus on the proficiency and skills students earn as outcomes of their training and education, on top of other qualities that are helpful to students, including:
Offered in an innovative online or hybrid format designed to be convenient and flexible,
Held in small-sized classes to ensure better interaction with faculty and fellow online students,
Integrates the theories and promotion of sustainability principles into academic courses,
Features rigorous coursework in environmental management, such as environmental risk assessment, hazardous materials, ecosystems principles, soil and water science, occupational safety, natural resource policy, conservation biology, wildlife management, agricultural ecology, and compliance with environmental regulations,
Provides a handful of rewarding career outcomes; such as ecologist, environmental consultant, waste management officer, quarry manager, environmental engineer, and environmental health practitioner, among others,
Prepares students for master's degree programs in Environmental Management,
Possesses communication, critical thinking, and problem-solving skills necessary to stand out among environmental management professionals.
Taught and handled by mentors and faculty members who are industry experts,
Offers financial aid options to qualified students, as well as student support programs,
Obtained proper accreditation to ensure adherence to academic standards.
Visit our Methodology section for more information.
---
10 Best Environmental Management Online Degree Programs
Columbia Southern University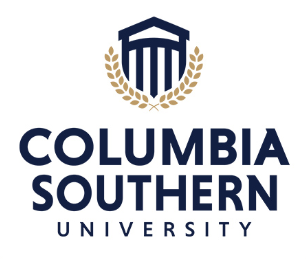 Columbia Southern University is a for-profit online school based in Orange Beach, Alabama. For over 25 years, this private university has successfully helped adult learners reach their educational goals by giving them the best online bachelor's programs at a reasonable rate. Designed and handled by professors who are industry experts in their own fields, all the courses at CSU couple the best industry practice with real-world experience so students will have an edge in a very competitive job market.
One of the online bachelor's degree programs offered at Columbia Southern University is its Bachelor of Science in Environmental Management degree. This. program is designed to prepare students for career advancements by studying technology, theory, and collaborative practices commonly implemented in environmental management.
Like most environmental management degrees, the one from CSU covers a broad range of topics, ranging from the critical environmental issues the world is facing today to regulatory compliances and best practices in industry-level environmental technology.
This environmental management degree program provides students with a relevant, current, and flexible curriculum that includes opportunities for learners to demonstrate a breadth and depth of knowledge in environmental technology and theory needed to function in the environmental professional field.
This is a 120-credit degree program (with 90 maximum transfer credits) and costs $270 per credit.
After completing this environmental management degree online, students are expected to:
Learn team-based methods for properly dealing with environmental issues.
Utilize technology and theory in addressing environmental concerns.
Assess the best environmentally-based management practices
Investigate remediation or mitigation strategies for environmental hazards.
Have a solid understanding of environmental law.
Columbia Southern University holds a Southern Association of Colleges & Schools Commission on Colleges (SACSCOC) regional accreditation.
---
Purdue University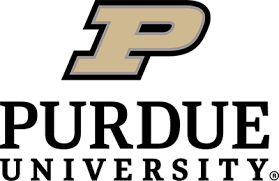 Located in West Lafayette, Indiana, Purdue University is a land-grant university that furthers discoveries in science, technology, math, and engineering. Established in 1874 with only 39 students and six instructors, this public institution for higher learning has now become one of the best public universities across the US and is very popular for its engineering program.
The Higher Learning Commission-accredited Purdue University offers over 200 undergraduate degrees, 70 master's and doctoral programs, and professional degrees. The school also offers several online programs through Purdue Global, Purdue University's online school for working adults. One of the school's online programs is the Bachelor of Science – Environmental Policy and Management degree.
This online environmental management degree provides an interdisciplinary opportunity for students to learn more about environmental issues and policies from a perspective that delves into the interrelationship between private and public sectors and society, the environment, and economics.
Through this environmental management online program, students will focus on the environment through various sets of core courses in economics, policy, and science.
Students will focus on natural resource policy, natural resource conservation, environmental sustainability, and environmental nutrient management.
Key concepts of ethics and values, economics, business, law, environmental policy, and property rights are also part of the coursework, in addition to studying sustainability and the science of the environment,
Future environmental scientists will also learn how society, including businesses, non-profits, or the government, can all join in proposing solutions to environmental problems.
This is a 180-credit online program that, upon successful completion, students will be awarded a bachelor of science degree.
In this program, students are allowed to personalize their degree with a concentration in business foundations. This concentration allows them to earn competencies in the basic concepts of business administration. They will also have a better understanding of the four major functions of management, the financial performance of organizations, and the components of effective marketing strategies.
---
Southern New Hampshire University

Southern New Hampshire University, located between Hooksett and Manchester, New Hampshire, is a private nonprofit university that offers some of the most affordable tuition rates in the entire nation. The school offers a lot of options for students to earn their degree. The New England Commission of Higher Education, Inc. (NECHE)-approved school offers over 100 degree options, delivered on campus and online.
The web-based Bachelor of Science in Environmental Science degree at SNHU provides a solid foundation in physical and natural sciences. It strongly focuses on present environmental problems and explores other areas of the environment like wildlife ecology, natural resource conservation, and water quality management.
Through this online bachelor, students will focus on environmental sciences, sustainable management, environmental compliance, environmental agriculture, and natural resource management.
In this bachelor's degree, students will take lab courses complete with lab kits for real-life experiences in analyzing data and testing hypotheses. They will also have ample opportunities to join in internships and experiential learning courses that align with their degree path.
The internships from the program will help students come up with innovative solutions for measuring, monitoring, mitigating, and managing the key environmental problems of today and of the future.
This online environmental science program partners with the school's Arboretum to provide students with a one-of-a-kind learning experience. This Arboretum is a 24-acre wetland ecosystem that is considered a "living classroom" where citizens and leaders who are dedicated to sustainability management are inspired to understand more about the environmental sciences.
This program is 120 credits long and costs $330 per credit. Students have the option to customize their program through the 30 free elective credits. They can also choose from any of the two concentrations offered: natural resources and conservation concentration, and data analytics science concentration.
---
Florida International University

Florida International University is a public university founded by the Florida Legislature in 1965. Today, this SACSCOC-approved school is Florida's third-biggest university and the eighth-largest public school of higher learning in the whole of the US. The school is composed of 11 colleges and over 40 centers, labs, facilities, and institutes offering more than 200 fields of study.
Florida International University also offers over 100 degree programs and professional development certificates so students can pursue their academic goals at their convenience. FIU's online Bachelor of Arts in Sustainability & the Environment introduces students to the many factors that identify the sustainability of organizations, human institutions, technologies, and cultures in different environments.
This multidisciplinary online bachelor is offered 100% online and focuses on making adaptive and creative solutions to real-world challenges.
The required courses address the connections between people in their natural, social, and built environments. This way, students will learn how to holistically think about sustainability issues.
Because of the flexibility and convenience of this fully online program, students get to earn their degree and still balance their family, work, and community commitments.
The program's interactive technology allows students to get real-time feedback, watch lectures, and collaborate with peers on projects.
The school provides students with a personal success coach that provides them with one-on-one guidance each step of the way.
This online bachelor's degree in environmental management is 120 credits and costs $235.57 and $648.87 per credit hour, for in-state students and out-of-state learners, respectively.
Introductory classes in this bachelor's degree include microeconomics and statistics.
---
St. Petersburg College

St. Petersburg College is a public college located in Pinellas County, Florida, and is part of the Florida College System. The school is designated a "state college" since it offers more bachelor's degree programs than conventional community colleges that are more focused on providing associate degrees.
SPC offers over 200 academic degree programs and undergraduate programs. Students can choose from many of its career-focused programs where they get to earn industry-recognized certifications to qualify them to join the workforce quickly. The school also has more than 60 online programs, including the online bachelor's degree in Sustainability management.
This environmental management degree program helps students to further understand the broad systems and concepts involved in managing and developing sustainability business practices.
Students are provided with ample knowledge and management skills in people, technology, economics, energy resources, and natural resources to prepare them for green-collar jobs.
Future environmental scientists will be prepared to become valuable contributors to the increasing sustainability needs over the world.
SPC, a SACSCOC-accredited institution, offers state-of-the-art learning tools and utilizes the latest in technology. The program is handled by full-time faculty members who hold doctorate degrees and are industry experts.
---
University of Florida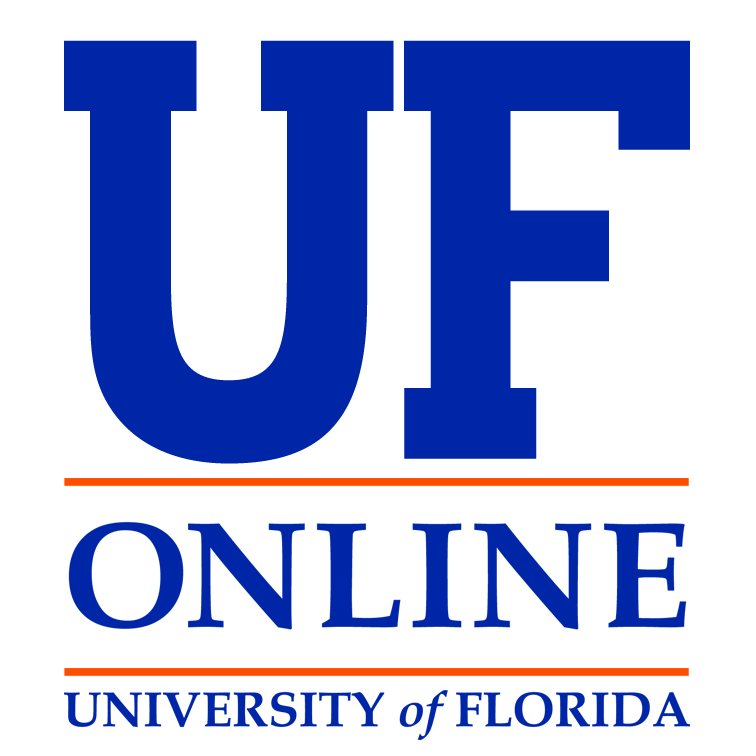 The University of Florida is a public research university located in Gainesville, Florida, and is a senior member of the University System of Florida. Ranked among the US's five best public universities, the school is also one of the state's most selective and dries eye-opening discoveries, life-saving health care, future-making education, and community-building collaboration from our nation, state, and world.
Students can explore over 300 undergraduate and graduate degree options and an array of courses in virtually every subject. The school also has fully online, four-year degrees in 24 majors through UF Online, including the online Bachelor of Science in Environmental Management.
This online bachelor of science program gives students a solid footing in the areas of soil science, occupational health, hydrology, pest management, soil science, agricultural ecology, and water resources.
Graduates are prepared to stand out in jobs with consulting companies, agricultural producers, or government agencies involved in maintaining a sustainable environment.
Through this degree, one can make a huge impact on the health and well-being of the planet and society. From air quality and air pollution levels to contaminated water, an environmental manager can be a leader in the path to driving innovation and commerce in a sustainable manner.
Students in this bachelor of science in environmental management will have the chance to take several core courses, including Environmental Nutrient Management and Environmental Biogeochemistry, Natural Resources Policy and Economics along with other approved electives, including The World of Water, Economics, and Environmental Monitoring Techniques.
The University of Florida is SACSCOC-accredited.
---
University of Maryland Global Campus

The University of Maryland Global Campus is the biggest institution in the University System of Maryland. Located in Adelphi, this MSCHE-approved public university is noted for its very affordable tuition. The school strives so hard to bring college education to everyone. This includes making every college degree, graduate program, or certificate affordable with their low in-state tuition rate for Maryland residents.
Students can choose from any of the more than 125 degrees and certificates, most available entirely online. Its BS in Environmental Management degree program is offered online or in a hybrid format.
Students learn how they can implement evidence-based professional practices in supporting a healthy and safe working environment.
The curriculum for the bachelor of science in environmental management was created with professional input from industry experts, employers, and scholar-practitioners, combining theories with real-world applications.
The coursework allows students to master their skills in information gathering and professional judgment in recommending the best solutions for broadly defined scientific and technical problems in environmental health and safety.
Students will learn how to use their technical and cognitive skills in anticipating, evaluating, and recognizing hazardous materials and risk factors.
This is a 120-credit program that costs $318 and $419 per credit hour, for in-state and out-of-state students, respectively. Military students will only pay $250 per credit hour.
---
Oregon State University

Based in Corvallis, Oregon, Oregon State University is a public research university that has been continuously providing access to high-quality education for over 150 years. OSU firmly believes that everyone deserves the best education that's accessible and attainable where students can evaluate their purpose, shape their values and identity, and become who they long to become.
Oregon State University offers 200 undergraduate programs across 11 colleges, as well as in the Honors College and Graduate School, delivered both on campus and online. The online Bachelor of Science – Environmental Science is one of OSU's best online undergraduate programs.
This online environmental science degree program is very rigorous and designed for students to help them understand and resolve some of the most challenging environmental policy issues today like pollution, global climate change, resource management, and biodiversity conservation.
Assessing environmental science, this interdisciplinary degree weaves together math, human health, and the humanities to help students become critical thinkers and environmental problem-solvers.
As students go through this degree path, they can work with their academic advisor and choose any of the seven specialization areas, including:
Applied Ecology
Aquatic Biology
Conservation, Resources, and Sustainability
Earth Systems
Environmental Agriculture
Environmental Policy and Economics
Environment Water Resources
All these areas of specialization will allow students of this Northwest Commission on Colleges and Universities-approved school to focus more on their undergraduate studies and be ready to make a huge impact in a field that matters most to them.
All online students at the OSU Campus are provided access to vital resources like library services, success coaching, career guidance, and free online tutoring.
---
Virginia Wesleyan University

Virginia Wesleyan University is a private institution of higher education located in Virginia Beach, Virginia. This nonsectarian school is home to the Chesapeake Bay Academy, a school dedicated to educating and guiding students with learning disabilities like dysgraphia, attention disorders (ADHD), and dyslexia. With a Virginia Wesleyan education, students are prepared for their future career choices from a wide range of fields, including business, education, law, the arts, the sciences, entertainment, health care, and public service.
The SACSCOC-approved Virginia Wesleyan University offers 36 majors, 30 minors, and 12 pre-professional tracks, delivered traditionally on campus and online. The online Bachelor of Arts in Sustainability Management provides a multidisciplinary education that combines required courses in business subjects with an emphasis on sustainable practices.
This environmental management program focuses on environmental sustainability and prepares students to lead in helping organizations develop more ethical and greener strategies.
The coursework for the sustainability management program delves into topics from a variety of subject areas like management, economics, policy analysis, and a lot more so students can become successful in their workplace.
This online program focuses on real-world skill development. And with the flexibility that online classes can offer, students can meet their goals and earn their degrees according to their respective schedules.
This program has 128 credit hours costs $399 per credit hour, and can be completed in 1-2 years.
---
University of North Alabama

The University of North Alabama is Alabama's oldest state university. Located in Florence, Alabama, this public university offers 140 degree programs in the bachelor's, master's, and graduate levels, as well as other certificate programs. The school has also developed more than 90 innovative online degree and certificate programs to allow students to complete and earn their degree around their schedule, from any location.
The SACSCOC-accredited UNA offers an online Bachelor of Science in Sustainability degree program that prepares students for primary sectors in the industry, like Water Resources, Food and Agriculture, Energy Resources, and Waste.
Students will focus on the key factors that contribute to rustable practice in business. They will also learn more about the importance of incorporating environmental law into public policies.
Through experiential learning opportunities and the program coursework, students are given the necessary tools so they can make a difference in environmental management and be prepared for careers in sustainability management.
UNA has very small classes, which makes it very suitable for this online program. Instructors are able to serve as mentors for students both on campus and online.
---
Best Schools with Online Bachelor's in Civil Engineering
---
The Principles of Environmental Management
Prevention Principle
The government is expected to implement preventive measures to avoid environmental programs before they can even start. For instance, nuclear facilities must install detoxification plants in their areas to keep the wastewater of toxins away before they are released to nearby sources. Conversely, they can reuse this water in cooling the reactors to prevent further extraction from natural sources.
Precautionary Principle
Authorities must implement safeguards before any form of environmental harm materializes. This involves having an ample risk management system to lessen environmental harm.
Integration Principle
Every organization and government should have environmental management policies as these are critical in ensuring sustainable development in various areas. For instance, they should conduct environmental impact assessments before they build a dam. This will require consultation with the local communities, local councils, and authorized agents to assess if the project will have adverse effects on the ecosystem.
How One Can Help in Environmental Management
Pollution Prevention
Access to clean water and global warming are major global issues. Everyone can play their part by practicing pollution prevention strategies. For instance, you can invest in renewable energy as this can help minimize your reliance on fossil fuels which may increase carbon emissions. Using eco-friendly cleaning products and avoiding single-use plastics also help minimize pollution levels.
Waste Reduction
Repairing and investing in durable goods or composting organic waste are perfect ways to reduce waste. This will help lessen the pressure on landfills, and in return, lead to healthy surroundings.
Resource Conservation
Trees play very critical roles in sustaining life as they can attract rain and help minimize the air's carbon dioxide level. It's important to encourage everyone to take part in tree-planting ceremonies and help conserve other non-renewable sources like water and electricity.
Job Outlook for Environmental Management
According to the Bureau of Labor Statistics, the median annual wage of environmental specialists and managers is $76,480 in May 2022. Employment in the field is projected to increase by 6% between 2022 and 2032. During this decade, roughly 6,900 openings for environmental scientists and specialists are expected. Most of these openings result from the need to replace workers who exit the labor force or transfer to different occupations.
Environmental Management Career Prospects
Environmental management is one of the fields in Sustainable Development that is emerging so fast and has numerous career prospects on offer. By completing a degree in environmental management, you can apply for job offers in government and local authorities, NGOs, research organizations, private companies and manufacturers, and public sector companies. Below are some of the key career profiles specifically for this field:
Environmental Manager
Pollution Control Manager
Project Manager
Eco-Tourism Manager
Researcher
Wildlife Manager
Communication and Public Awareness Officer
Frequently Asked Questions
What is the difference between bachelor's degrees in Environmental Management and Environmental Science?
Although both these degrees generally deal with the environment, their core emphasis is slightly different. An environmental manager is focused on the maintenance and preservation of environmental resources like water. Environmental science, on the other hand, is more about studying the functions of the environment using physics, math, chemistry, and biology to see how the environment and other living things affect one another.
How long can an online degree program in Environmental Management be completed?
It generally takes four years to complete an online bachelor's degree in environmental management provided that you strictly attend full-time classes and follow a traditional, 16-week semester. Those who go for the 8-week semester can also finish in less time, as long as they will continuously enroll year-round, including summer classes.
What is the usual curriculum of online Environmental Management degree programs?
In an online bachelor's in environmental management degree program, the curriculum generally varies depending on the school you will attend. But to give you a general idea of what you will expect, each coursework has various components:
General Education Component (English Composition, World History, General Biology, etc.)
Major Core Courses
Experiential Learning Component
Capstone Element
Key Takeaways
For those who have a passion for the environment and wish to make a positive impact on the use of natural resources, a degree in environmental management is a wise choice.
Because concerns about the environment will continue to grow, a degree in environmental management is a good choice for many students as this can provide many in-demand careers in the field.
Through a bachelor's degree in environmental management, students have the chance to get involved in hazard control, pollution management, resource management, conservation and restoration of habitats, and more.
---
Before you go, check this out: Best Schools with Online Bachelor's in Construction Management