Find Your Perfect School
Premium Schools is an advertising-supported site. Featured or trusted partner programs and all school search, finder, or match results are for schools that compensate us. This compensation does not influence our school rankings, resource guides, or other editorially-independent information published on this site.
As marketing is consistently among employers' top in-demand skills, the need for highly qualified marketing professionals is growing across all types of businesses. Official data indicate that marketing manager jobs are expected to grow by up to 10% in the coming decade.
Take a look at this: Best Schools with Online Bachelor's in E-Business
---
Marketing is vital in generating organic growth by identifying customer needs and developing effective branding strategies. There are many career paths and attractive starting salaries for graduates of marketing programs.
A Marketing degree highlights the strategies through which products and services reach their target market. An online bachelor's degree in Marketing consists of courses for analyzing market trends and developing, promoting, selling, and distributing products. Navigating and embracing social technologies is also important in online Marketing degrees. Most business schools offer degree programs emphasizing Marketing that can be accessed through 100% virtual formats.
Quick Summarization
Businesses must anticipate what customers want and need. And this is exactly what a Marketing degree is all about! Marketing majors develop a skill for creating business strategy positive outcomes. If you want to compete in this rewarding field, pursue an online Bachelor's in Business Management with a concentration in Marketing.
Methodology
We put together the best online undergraduate Business Management programs focusing on Marketing. Each school or program on our list meets these academic criteria:
May be offered entirely online or as a hybrid program with some in-person participation requirements,
Examines the many dimensions of marketing, consumer behavior, purchasing patterns, and effective marketing strategies such as market research and search engine optimization to provide foundations for graduate study or equip students for the cutthroat marketing field,
Features well-structured classes in small sizes, with discussions hosted and coursework accessible through a top-rated Learning Management System,
Taught by instructors with a solid background and experience in Marketing and related industries,
May offer tuition discounts and standard financial aid programs to qualified learners,
Approved, recognized, or accredited by regional accrediting agencies and academic organizations that safeguard the standards of teaching for online and in-person undergraduate programs,
Esteemed by industry associations focusing on Marketing and marketing professionals.
You can visit our Methodology page for in-depth ranking information.
Best Online Bachelor's in Business Management with a Concentration in Marketing
Louisiana State University at Alexandria
Location: Alexandria, Louisiana
The online BS in Business Administration – Marketing at LSUA prepares students for a world that is rapidly changing. As part of their coursework, students are introduced to marketing topics, techniques, and methods. You can develop your soft skills such as leadership, communication, research, critical thinking, and analytical skills.
Some of the courses that you can take in this online degree are the following:
Marketing management
Sales management
Consumer behavior
Internet marketing
Marketing principles
International marketing
The following clubs can help you improve your business and marketing skills:
LSUA Business Society
Accounting Club
Marketing Club
Delta Mu Delta
---
Columbia Southern University
Location: Orange Beach, Alabama
Columbia Southern University has an online BS in Business Administration – with a concentration in Marketing program perfect for prospective students who want to study consumers' wants and needs. This online program teaches students to develop marketing strategies that align with business goals.
Some of the topics covered in this online marketing degree are:
Consumer behavior
Strategic marketing
Marketing research
Advertising
And these are some of the online courses included in this marketing undergraduate degree:
Professionalism in the Workplace
Business Policy and Strategy
Introduction to Business
Business Law
Students who complete the program become prepared to take on a variety of business and marketing-related roles. You'll be adept in business theory, policy, and procedure. Graduates also acquire leadership, decision-making, and problem-solving skills and learn basic business and management procedures.
---
Florida Atlantic University
Location: Boca Raton, Florida
FAU offers marketing enthusiast students an online BBA (OBBA) program in Marketing designed to prepare them for careers in marketing. This online marketing degree is taught by faculty with international educational and research experience. With this online degree, students can be masters or experts at analyzing consumer behavior, conducting market research, segmenting markets, and pricing products to maximize consumer demand.
You can develop marketing skills as well as be adept in the following areas:
Personal selling
Negotiation
Advertising
Digital Marketing
Business Analytics
Lead generation
Promotional management
Competitive intelligence
FAU's online Bachelor's in Marketing degree program covers advertising, brand communication, and social media outreach.
After graduation, you can land roles such as:
Public Relations Manager
Digital Marketing Specialist
Marketing Manager
Promotions Director
Brand Manager
Social Media Manager
SEO Specialist
---
Brenau University
Location: Gainesville, Georgia
Learn how to bring products to market by studying the needs of consumers through an online Bachelor of Business Administration in Marketing. Among Brenau's courses are identifying market needs, identifying profitable target markets, creating a compelling marketing plan, and positioning products. Working with instructors with real-world experience will help graduates stand out.
The Brenau online marketing degree prepares students to create persuasive marketing plans and select profitable target markets. Online learners can access online resources, study guides, academic coaching, and writing assistance.
Some of the marketing courses integrated into this online degree are:
Advertising management
Marketing research
Consumer behavior
Mobile marketing
Social media
The potential careers after finishing this online program include the following:
Marketing director
E-commerce specialist
Marketing manager
Product manager
Brand manager
Social media manager
Sales representative
Retail chain manager
---
Regent University
Location: Virginia Beach, Virginia
The online BS in Business with a Marketing concentration at Regent University has 120 credit requirements. This program produces graduates with a knack for entrepreneurship, marketing consulting, and corporate training. This asynchronous online marketing program will use an online platform such as Blackboard.
Students also delve into advanced topics like e-commerce and social media marketing. During this online program, you must create a business plan after researching emerging marketing trends as part of the program's capstone experience.
The following courses are expected in this online degree:
Public Relations
Management Information Systems
Retail Management
Consumer Behavior
Communication
Social Media Marketing
Advertising and Promotion
Regent University's Bachelor of Science in Business – Marketing program builds on your business degree's strengths to prepare you for a career in marketing. Throughout the course, we'll explore the forces influencing consumer behavior, as well as how businesses, non-profits, and other organizations communicate.
---
Franklin University
Location: Columbus, Ohio
Franklin University has an online Bachelor's in Marketing program, which will help you prepare for a marketing-related career. This online bachelor's degree covers marketing research, digital advertising, and marketing strategy. You can choose between 6- or 12-week formats and transfer up to 76% of your total required credits, as long as the school is accredited.
You will develop a deeper understanding of marketing through application-oriented learning and project-based assignments. You will go through a capstone project, which enables you to work cross-functionally with students from other majors. A simulated business environment for case studies and your capstone project will be used. You'll be able to develop a marketing plan and ensure alignment with a corporate strategy.
Finally, you will be equipped with in-demand skills in the following core areas:
Digital marketing
Marketing strategy
Market research
Promotion
Strategy and analysis
Digital advertising
A Marketing degree will prepare you to develop strategies and implement tactics. By attending this highly relevant program, you will gain an understanding of social media trends, analytics, and consumer behavior, allowing you to add value to a variety of industries and organizations.
---
University of Massachusetts Global
Location: There are many locations, mainly in California
UMass Global offers an online Bachelor of Business Administration in Marketing program that takes students into the technological and psychological aspects of marketing. Upon graduation, you will be able to excel professionally through a combination of theory and practice. As you hone your marketing talents, your skills for marketing innovations will also increase employment opportunities.
This undergrad Marketing program at UMass Global focuses on the following:
Consumer Behavior and Research
Advertising and Promotion Strategies
New Product Development
International Marketing
These areas of expertise give graduates competitive advantages in this ever-growing field. Marketing strategies will be developed and implemented by graduates by analyzing industry trends. Students will learn to communicate effectively while developing soft skills like communication, leadership, and interpersonal skills.
---
University of West Alabama
Location: Livingston, Alabama
Become an expert in marketing and build a positive reputation for your business with an online BBA marketing degree available at the University of West Alabama. Their online marketing bachelor's degree program will enhance your expertise and increase your earning potential by providing you with instruction from marketing professionals. There are many marketing courses integrated into the program that offers a comprehensive understanding of consumer behavior and how to maintain a positive reputation.
By earning your online marketing bachelor's degree, you can use it as a prerequisite to pursue higher education, like a master's degree. Or you may land jobs as a market researcher, public relations specialist, or advertising manager.
Some of the core courses in this program are:
Management information systems
Business communications
Strategic management
Marketing
Operations management
---
Florida International University
Location: Miami, Florida
Florida International University is one of the best schools to take your online Bachelor of Business Administration with a concentration in marketing. Upon completing this program, you will gain significant knowledge about marketing principles and strategies. You will also develop and grow soft skills. In addition to creative and critical thinking skills, you will learn marketing functions and processes that deliver customer value and keep your brand in a better light.
This online degree leads to careers in these fields:
Social media
Retail
E-commerce
Public relations
Advertising
Logistics
Communications
Marketing research
Sales management
Some of the major courses in this online degree are:
Consumer Behavior
Personal Selling
Marketing Research
Marketing Strategy
You can earn your BBA degree 100% online with a marketing concentration and gain a broad understanding of marketing concepts and practices. The American Marketing Association Chapter at FIU is consistently ranked among the top 10 chapters nationwide, and the curriculum is relevant and excellent, so it can be one of your best options to get a marketing qualification.
---
Penn State World Campus
Location: University Park, Pennsylvania
Penn State World Campus offers a BS in Marketing online program combining traditional and new marketing approaches to set you apart from the tight competition. Develop results-oriented marketing strategies with the skills and knowledge you will gain from this program. No matter where you are in your degree program, a highly respected credential is available from the leader in online education.
Penn State marketing program students learn how businesses operate to meet their objectives. Among the many industries you can excel in with a degree in marketing are manufacturing, service, and non-profit.
These are the courses that are included in this online program:
Advertising
Market research
Retailing
Sales promotion
E-commerce
Marketing management
Business courses such as supply chain, finance, and strategy will also help you understand how businesses operate. Finally, this program requires you to complete a final capstone project.
---
Southern New Hampshire University
Location: Manchester, New Hampshire
You can hone your marketing skills through SNHU's online marketing program. This online degree teaches you about brand awareness, communication, consumer behavior, and market research.
You can customize your online marketing degree by selecting the right electives to complement the entire marketing program. The degree can be tailored to meet the interests of the student. On-the-job training is made available to online students to stand out in the highly competitive marketing field. You need to have real-world experience to be successful at SNHU. SNHU's faculty, academic advisors, and career staff can assist you with experiential learning or internships.
With this program, students can earn a bachelor's degree and a master's degree simultaneously, saving them time and money. This program boasts some of the best offerings among the few schools offering an online BS-to-MS in marketing.
Students learn to identify consumers and create marketing schemes that satisfy their needs while understanding ethical business principles. A collaborative and leadership-based project is part of the coursework that involves developing marketing plans aligned with the needs of the student's respective organizations.
---
Western Governors University
Location: Millcreek, Utah
Western Governors University has an online Bachelor's in Marketing degree focused on preparing you for a career as an outstanding marketer. You can stand out from the other marketing applicants by being equipped with conventional and contemporary marketing techniques and strategies.
With WGU's Bachelor of Science in Business Administration in Marketing online degree, you can prepare for various sales, marketing, and management careers.
This online marketing degree can develop your skills such as:
Consumer Behavior
Digital Marketing
Marketing Analytics
Branding
Sales management
Communication
Content creation
You'll study and analyze consumer behavior through this online marketing degree. You can develop strategies that can be applied to different products and services, thus preparing you to work on marketing teams and business-related fields. Earning this marketing degree online will give you valuable skills and credentials to prepare you for exciting careers in high demand today.
---
Check this out: Best Schools with Online Bachelor's in Advertising
---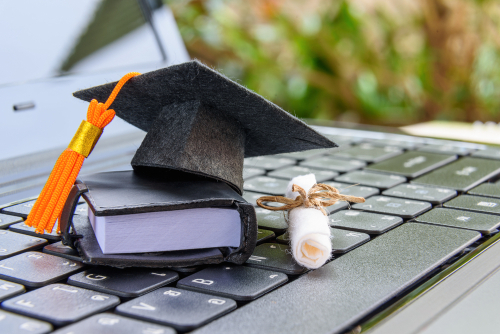 Career Paths for Bachelor's in Business Management with Marketing Concentration Graduates
Market Research Analyst
Market research analysts study collected data to determine how markets and products perform. This is an in-demand marketing job where you can find opportunities everywhere. This profession transforms complex data into actionable information for guiding company decisions. Analysts provide insight into market trends so companies can grow and increase their market share.
Among the most in-demand marketing jobs are social media specialists or managers. Social media specialists reach out to the public through platforms that enable online content creation and sharing. Their job is to build a brand's reputation by managing social media accounts for their employers. They create copies and content that align with their marketing goals.
Copywriter
Those who write marketing copy for advertising campaigns are called copywriters. They write short ads for social media or magazines and create longer copies. Some copies they create are blog posts, websites, magazines, podcasts, social media posts, ads, newspapers, and magazines.
Skills Needed for Marketing Graduates
There was a time when digital strategies dominated, and traditional marketing methods were becoming less relevant. However, we can't deny that even older and outdated marketing strategies remain effective to some extent. Hence, being well-versed in old and new marketing methods and ways is paramount. To make that happen, you must brush up on your skills as a marketing graduate.
Employers are looking to hire marketing experts that have the following skill sets:
E-Commerce Skills
If you're aiming for a career in marketing, it's extremely helpful to have skills in e-commerce. The majority of companies today sell their products online through websites and online selling platforms. Hence, employers need their marketing specialists to be e-commerce experts. To market their products, companies need experienced marketers who can manage digital campaigns, report on campaign results, and create on-page conversion strategies. Although entry-level candidates aren't expected to know everything, concrete e-commerce skills will land your dream marketing job.
Leadership Skills
It is still valuable to develop and apply leadership skills during your first marketing role, even if it is not a management position. Marketers need to lead in one way or another. Whether it's a marketing project or an ad campaign, you must have leadership skills. You should always assist workmates and colleagues in attaining marketing objectives.
Creativity
Marketing is about connecting with a target audience and cutting through the noise. Creating new ideas and methods is one of the hallmarks of a successful marketing professional. You must be unique and talented in formulating marketing copies and ideas to make your efforts effective.
Data Analysis
Data analysis is a part of almost every marketing position. Research and identification of trends, development of strategies, analysis of purchasing patterns, sales forecasting, and campaign optimization all depend on data. An important skill for starting a successful marketing career is understanding how to analyze, manipulate, and interpret data.
Technical Marketing Skills
An understanding of marketing automation is essential to landing a marketing job, especially if you are in the technical marketing field. Businesses and consumers alike use marketing automation technology almost universally. Marketers perform many roles but can work more effectively when they know how to incorporate their natural talents with technological tools. Most of these marketing tools can be learned on the job, but having some experience and a basic understanding can be helpful.
Interpersonal Skills
Like leadership skills, marketers need to have interpersonal skills too. You must often work closely with other team members, business partners, and suppliers. Since you'll be interacting with various people frequently in this job, good interpersonal skills and building strong relationships are essential.
Project Management Skills
As a marketer, you will be tackling and holding many marketing projects. Hence, there is a need to have project management skills. With a marketing role, you will ensure that every phase and stage of the marketing process is followed and successful.
Research Skills
Developing campaigns, strategies, and content often require marketers to research. Research strategies depend on the organization's services and products, but it usually involves analyzing other organizations' marketing campaigns, gathering contacts in a particular industry, or studying competitors' marketing campaigns.
Organizations continue to use several online and social media platforms to reach customers. Connecting authentically with your audience through social media is critical to modern marketing.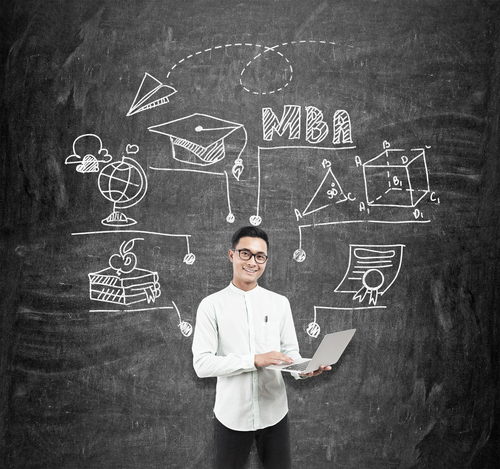 Courses an Online Bachelor's in Business Management – Marketing Concentration
New Product Development
This course will be valuable no matter where you work, whether in start-ups or established companies. Students will use design thinking steps learned throughout the course as they work with a local start-up. This course teaches students how to identify deep consumer needs, create practical ideas, and test those ideas with rapid prototypes. Innovators, marketers, product managers, technology professionals, or entrepreneurs can benefit from this course. For this course, no experience is required.
Marketing Strategy
Marketing orientation is vital to creating, capturing, and sustaining customer value for an organization. This core course examines marketing as both an organizational orientation and a management responsibility. You will be exposed to marketing tactics that modern and traditional organizations can find helpful. Students will learn how to make strategic decisions at the business level using advanced marketing concepts, frameworks, and methods.
Posts should be made to make more impact and generate more clicks and buzz. With this course in viral marketing, students can learn more about the importance of viral marketing. Marketers care about the success of their products, organizations care about the success of their social change initiatives, and entrepreneurs care about the success of their ideas. In this course, students will learn what makes something popular and other topics.
Consumer Behavior
This course provides an overview of the major consumer behavior theories and research findings in this course. It was designed to give students a deeper understanding of how behaviors, judgments, and decision-making are influenced by psychology and how to apply those understandings in the marketplace. As a result of this course, students should have a solid understanding of consumer behavior literature and apply behavioral principles to various marketing problems.
Advertising Management
The advertising management course examines advertising practice and immersion in the advertising development processes. This course is concerned with advertising objectives, copy, budget, and media.
Visual Marketing
The packaging of products in stores, retail displays, and our existing products expose us to advertisements and visual messages constantly. Marketing collateral is crucial in establishing a company's visual identity, branding, strategy, and communication. This component is integral to all of them. Using visuals effectively and maximizing the advantages of their presentation context can enhance advertising, design, and marketing.
The course focuses on measuring, interpreting, and optimizing visual marketing. Lectures, discussions, exercises, and a group project will help students understand how visual information influences our perception and cognition. Theories and models relating to attention and visual fluency will be discussed with students. A variety of eye-tracking instruments will be introduced to the students.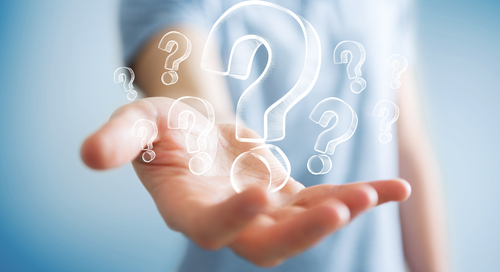 Frequently Asked Questions
Is there a high demand for Marketing graduates?
Businesses of all sizes require marketing for growth! To realize this, marketing professionals create effective marketing campaigns, analyze market trends, and build public perception of their companies. According to the Bureau of labor statistics, there are about 35,300 marketing, advertising, and promotion job openings yearly. Developing a social media presence and reaching potential customers could grow a marketing career.
What can online Bachelor's in Marketing students expect upon graduation?
Online marketing program graduates are prepared for careers across various sectors. They work in advertising agencies, direct marketing agencies, or in-house marketing departments as marketing managers, researchers, or in-house marketers. Marketing majors also work with news and media outlets to shape the public's perception of a business.
If you're passionate about digital marketing, you can connect with prospects and convert them into loyal, paying customers on multiple platforms. If you're into copywriting, you can produce marketing copies for social media, paid advertising, and websites.
In addition to marketing managers, promotions and events managers, operations managers, marketing consultants, sales professionals, copywriters, and web developers are potential roles in the field.
Key Points to Ponder
The most common requirement for marketing careers is an online bachelor's degree.
Besides giving students a strong foundation in the content side of marketing, an online Bachelor of Science in Marketing degree also focuses on a business's financial, strategic, and operational aspects.
As an online bachelor's in marketing student, you will have the opportunity to study various topics, such as public relations, product development, digital marketing, consumer behavior, business policies, data analytics, and managerial accounting.
An online bachelor's program in marketing is readily available in convenient learning management systems, making them great for people who need ease and flexibility in their daily lives.
---
More to Consider: Best Schools with Online Bachelor's in Digital Marketing